Introduction
Swot analysis of the food and beverage industry. The food and beverage industry is one of the sub-categories of the hotel, restaurant, and entire hospitality industry. Its goal is to satisfy the appetite of customers with the unique and delicious taste of food and drinks.
Production and distribution are the two important parts of the food and beverage industry. It starts with the production of food in the farms and fields, and the food producers transport it to the food processing industries and hotels and restaurants.
According to an estimate by Statista, the global annual revenue of the food market would reach 8,049,240 million dollars by the end of 2021, and it would grow by 3.14%. Snacks and confectionery items contribute a major part in the food industry and its market share would be 1,399,815 million dollars in 2021.
Some of the top brands in the food, hospitality, hotel and restaurant, and tourism industry are;
Today, we'll discuss the swot analysis of the food and beverage industry. It's going to analyze the internal factors impacting the world's leading business. Here's the swot analysis of the food and beverage industry is as follows;
Strengths of Food & Beverage Industry
High Growth
Food and beverage is the world's top-growing industry. According to an estimate, the volume of the food market would be around 2,782,974 m kg by the end of 2025. Its growth volume would increase by 0.7% by end of 2022.
Social Media Influence
Social media platforms like Facebook, Twitter, Instagram, YouTube, LinkedIn, TikTok, and many others platforms. Many hotels and restaurants utilize these platforms to promote their food items and beverages. It allows them to engage with the audience and they can improve their product by using the feedback.
Expanding Market
Brands like McDonald's, Starbucks, Burger King, Nestle, Unilever, and others have expanded their market and become global brands. If your food or beverage has a unique taste and it's catchy, then you can make a global brand by expanding your market consistently.
Diversity
Many cultures across the world have different styles of cooking, and they use various indigenous ingredients and recipes to prepare their food. It results in the form of a unique taste. However, we all want to change our food and taste now and then. The diversity of food and beverages of different cultures makes it possible.
Professional Workforce
Cooking and serving food isn't just a job for food lover people, it's their passion. A vast majority of professionals in the cooking industry are those who do this work out of passion. That's why the service of the hospitality industry is remarkable.
Rate of Return
It's no doubt that it requires a huge investment to launch a venture in the hospitality and food industry. But once it starts running, there's no slowing down. It would allow you to make your business a legacy and leave it to your children. However, the pandemic crisis and worldwide lockdown had temporarily impacted the growth of the business. But things are getting better.
Reliable Supplier
The supply chain plays a significant role in the smooth running of your business. Therefore, it's important to have a better relationship with farmers and food suppliers. Time availability of raw ingredients makes it possible for you to serve your customers better.
High Cost
The mass production of food at farms allows you to buy food at a lower price. When you add value to it by processing and cooking the food, then you can set the price to whatever you want.
Distribution Network
Many successful businesses in the hospitality industry have got a chain of hotels and restaurants. The smooth running of your business requires a strong distribution network so that you could offer your food services in different regions across the world.
Weaknesses of Food & Beverage Industry
Strict Chain of Command
The strict chain of command and centralized decision-making system is good in some industries like military academies. The regulations should be strict in some areas like employees' code of conduct and performance evaluation system. But it shouldn't be too strict that it could impact their performance. Some brands like Marriott have a very strict and suffocating employee regulation system.
Market Share per Product
There's no balanced sale of all the food items and beverages. Some have more sales and other has less, and it is also highly dependent on the regions. However, a new person doesn't know the sale of various food items in a different market. It's a very complicated decision for the newbie.
Turn Over Period
It costs a plethora of capital to establish your hotel and restaurant, but the turnover period of the initial investment is unpredictable. It could pay off in five years or more depending on the total sale and location. The food business isn't suitable for a person who has limited capital and a sole source of income.
Diversity
Diversity is good for innovation and creativity. Many people are strict about their values, cultural norms, and social setup. They would never accept diverse food and beverage. In fact, some cultures discourage and prohibit the food and beverage of others.
Cash Flow
The global economic crisis impacted many businesses for months. You have to pay the rental cost, employee salaries, bills, and other maintenance costs from your own pocket. If your cash flow is limited, then the food business would lead you to bankruptcy.
Lower Profit
It takes a lot of time for your business to become profitable. The sale may seem higher, but when you calculate the net income after excluding all the expenses, your net profit would be very lower.
Opportunities available to Food & Beverage Industry
Training & Development
The smart business person knows the worth of training and development. In fact, they spend millions of dollars on the training and development of their employees. The better-trained employees would perform better at the workplace. Their improved performance would improve the efficiency of your business.
Tourism Industry
The growth of the tourism industry and the growth of food are interconnected and they complement each other. Therefore, a business person should exploit the tourist destination to gain a competitive edge.
Mass Population
The world's population has been increasing for the past few years. That's why the food businesses are growing and they have got more people to feed.
Cost Efficiency
The experience in the food business makes you cost-efficient by choosing the right combination of ingredients, instead of experiencing it. You can reduce waste cost by preparing the right amount of food at the right time. The cost-efficiency amplifies the growth of your business.
E-commerce
The pandemic crisis has increased the online shopping and home delivery food service trends. Much experienced fast-food brands are exploiting this opportunity to the full extent. A new business with tech expertise could utilize this opportunity.
Threats Food & Beverage Industry has to face
Global Economic Crisis
The global economic crisis has reduced the buying power of people because of the lockdown and higher unemployment. Now they're looking for cheaper food. When you offer low pricy food, then it tightens your profitability.
New trends
The health and diet trends are encouraging people to eat a home-cooked meals and avoid industrially processed food. Many influencers are calling fast-food junk food. Such trends aren't good for the food business unless you're offering organic food.
Limited Suppliers
The food-producing farmers are limited and big food companies have developed better relations with those suppliers. They also prefer working with large corporations because they buy mega food in mega quantities. Therefore, it's difficult for the new food businesses to get a better deal with suppliers.
Competitors
If you're new in the food business, then big corporations like McDonald's, KFC, Starbucks, King Burgers, Nestle and others would be your top competitors. They're efficient in terms of cost, taste, quality, marketing, promotion, engaging customers, etc.
Interest & Inflation
The higher interest rate on the loan that you have acquired from the bank and the country's higher inflation rate would reduce your profitability.
Conclusion: Food Industry Swot Analysis
After an in-depth study of the swot analysis of the food and beverage industry, we've concluded that the food and beverage industry is indeed the world's most profitable business. The pandemic, lockdown, inflation, higher interest rate, and healthy diet trends are some of the main challenges. The new food and beverage companies should keep these challenges in mind while making any decision.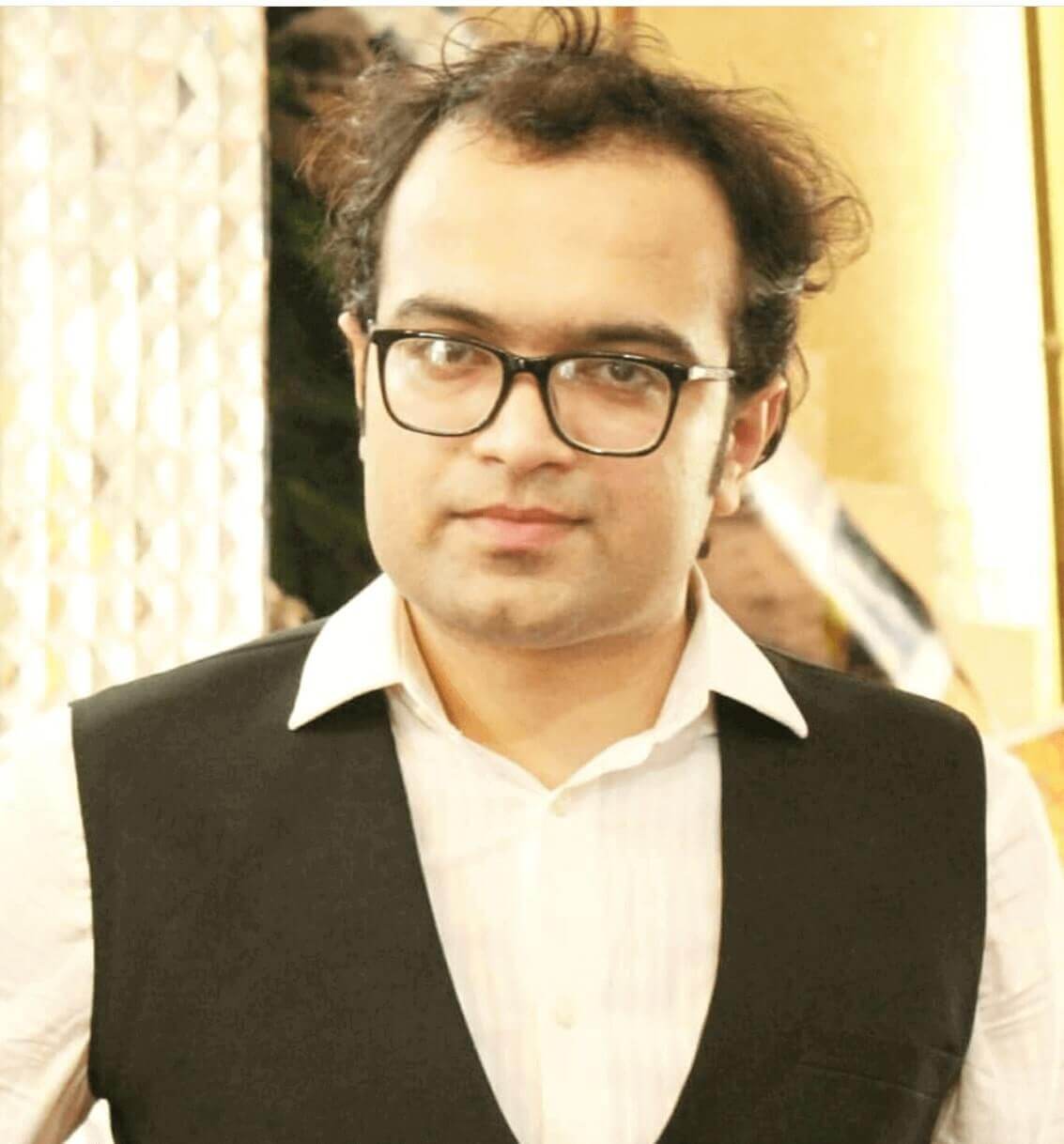 Ahsan Ali Shaw is an accomplished Business Writer, Analyst, and Public Speaker. Other than that, he's a fun loving person.