Introduction
Swot analysis of Marriott International. Marriott is a US timeshare property, residential, and hotel multinational franchising company. J. Willard Marriott and Alice Marriott were the founders of the Marriott Corporation, and they laid the foundation of the chain hotel brand in 1927. Marriott's headquarter is in Maryland, USA.
Marriott's main subsidiary Brands (products and services) are;
Elegant Hotel Group,
Sheraton Hotels and Resorts,
Residence Inn,
Starwood,
Renaissance,
Westin Hotels & Resorts,
Fairfield,
Ritz-Carlton Hotel Company,
Garylords Hotels,
Aloft Hotels,
Delta Hotels,
Courtyard,
Four Points,
Le Meridien.
According to an estimate, Marriott's annual revenue was 20.773 billion dollars by the end of 2022, and it has increased by 49.91%. Out of which, the hotel's net income was 2.358 billion dollars, and it has declined by 114.56%. However, the company has employed over 377,000 employees to manage its operations worldwide.
Marriott's top competitors are;
Fairmount Hotels and Resorts,
Hyatt Hotels Corporation,
Accor Hotel,
InterContinental Hotel Group,
Hilton Hotels & Resorts,
Wyndham Worldwide Corporation,
Four Seasons Hotels Limited,
Choice Hotels International Inc.
Today, we'll discuss the swot analysis of Marriott. It's going to focus on the internal and external factors impacting the world's leading chain hotels and Resorts companies. Here's the swot analysis of Marriott as follows;
Strengths of Marriott
Partnerships
Marriott has recently allied with Chinese multinational e-commerce brand Alibaba, and it allows users to book their room from the shopping platform without depositing any money. Such an alliance and partnerships with the world's leading platforms have helped the hotel brand to gain a competitive edge in the hotel and restaurant industry.
Brand Reputation
According to the ranking of the Fortune 500 list, Marriott ranked 157th position in 2020. It has been maintaining its position for the past 21 years. However, its ranking has dropped from 151st position since 2019,
Market Leader
Marriott falls under the category of the world's largest by operating over 31 brands and 665 hotels under its umbrella. The company owns over 6500 properties with a total asset worth of more than 26 billion dollars. It helps the company to enjoy the benefit of economies of scale by having such a vast portfolio.
Global Brand
Marriott is a global multinational chain of hotel and restaurant franchises. According to an estimate, the brand is running its business in more than 131 countries worldwide. The presence in the global market helps the company to diversify its asset among various geographies.
Innovation
According to the innovative ranking of Forbes, Marriott ranked at the 21st position of the World's Most Innovative Companies in 2018. Whether it's home ventures, wallet-free experiences, or villas, Marriott has always utilized technology efficiently in order to serve its customers better.
Regulations
Marriott is very strict about its regulations and employees' code of conduct. Whenever you visit its hotels, you'll find well-mannered staff, quality service, polite and friendly attitudes, and cleanliness. The goal is to provide the best experience possible.
Database of Customers
Marriott has a very large database of loyal customers. They always prefer the lodging of the brand. Most importantly, the chain restaurant company uses various strategies to maintain the loyalty of customers. They would never consider switching to any other brand.
Acquisition
Marriott brought brands like Resort Worldwide, Starwood, Bulgari Hotel, Ritz Carlton, and Gaylord. They have helped hotels and restaurant brands to increase their customer's market share.
Brand Value
According to an estimate by Forbes, the market capitalization of Marriott in 2020 was 48.34 billion dollars. the company ranked 458th position in the list of Global 2000 companies in 2020. However, the chain restaurant brand ranked at the 28th position of the World's Best Employer.
Weaknesses of Marriott
Bad Marketing
Marriott had a terrible response during the Irma's Hurricane in 2017 when the brand saved only its guests and customers and left everyone else to die. Even though the company had the cruise half employed, it didn't. The whole incident caused a lot of negative marketing to the restaurant brand.
Dwindling Future
Marriott runs a business by following traditional family values. But the younger generation believes in different types of values of sharing economy and they prefer things to be informal. The future of the company would be in great jeopardy under such circumstances.
Failed to Protect Data
Hackers hacked Starwood's database in 2018 and it compromised the data of over 500 million customers consisting of their personal phone numbers, emails, and address. It raised many questions about the security system of the company's server.
Over Strictness
A code of conduct is very important for the operations of any business. Many employees have claimed that Marriott's regulations are over strict and suffocating. It's negatively impacting the employees' performance. For instance, the chain restaurant brand fired an employee just liking a social media Twitter post in 2018.
Lawsuits
Marriott had conflicted relations with the law. For instance, the company blocked the personal wifi security system of customers. He filed a lawsuit against the company, and the brand ended up paying him 600,000 dollars.
Opportunities available to Marriott
Developing Markets
Marriott should consider expanding its customer market in developing countries by establishing its chain restaurants. It's because emerging economies lack the proper sophisticated infrastructure, and Marriott's presence would be a huge asset to them. It would also expand the company's market as well.
Changing Trends
Online shopping and ordering food online are becoming common trends. They're changing the landscape of the market. The people of the younger generation prefer a shared economy and informal lifestyle. That's why Marriott should change its decoration and interior design relevant to the needs and wishes of the younger generations.
Business Expansion
According to a report, Marriott plans to establish 160 new chain hotels and restaurants in the upcoming future. Therefore, the company should consider expanding its service portfolio in categories like tourism, real estate, lodging, transportation, catering, and other relevant fields.
Diversification
Since Marriott is running its business in the hospitality industry and serving the needs and wishes of people. Therefore, the chain brand should offer a personalized experience and customized service to the people. It would help the company to gain a competitive edge by differentiating its service portfolio.
Threats Marriott has to face
Economic Recession
Internationational political conflicts, lockdown, the shutdown of businesses, and the increasing unemployment rate have put the global economy into recession. It has decreased the buying power of ordinary working-class people. The products and services of Marriott fall under the category of luxury items, and business people don't have money to enjoy its services. That's why the chain brand's revenue and net income declined significantly.
Competitors
Hilton, Novotel, and others are the main competitors of Marriott. The increase in their market share and profitability means a lower share of income would be for the company. New hotels are offering the same luxury services at an affordable price range, and they're attracting price-conscious customers.
Terrorist Threats
Celebrities, famous, rich, politicians, foreign delegates, and other important people are usually the guests of Marriott. As we know that when you're famous, then you'll have both types of fans and followers; good or bad. Terrorists also target such people and places; it poses a severe threat to the company.
Conclusion: Marriott Swot Analysis
After a careful study of the swot analysis of Marriott, we've realized that Marriott is indeed the world's largest chain hotel and restaurant brand. The economic recession, security issues, lawsuits, and terrorists threats are some of the main challenges. Marriott should improve its security system and expand in developing economies.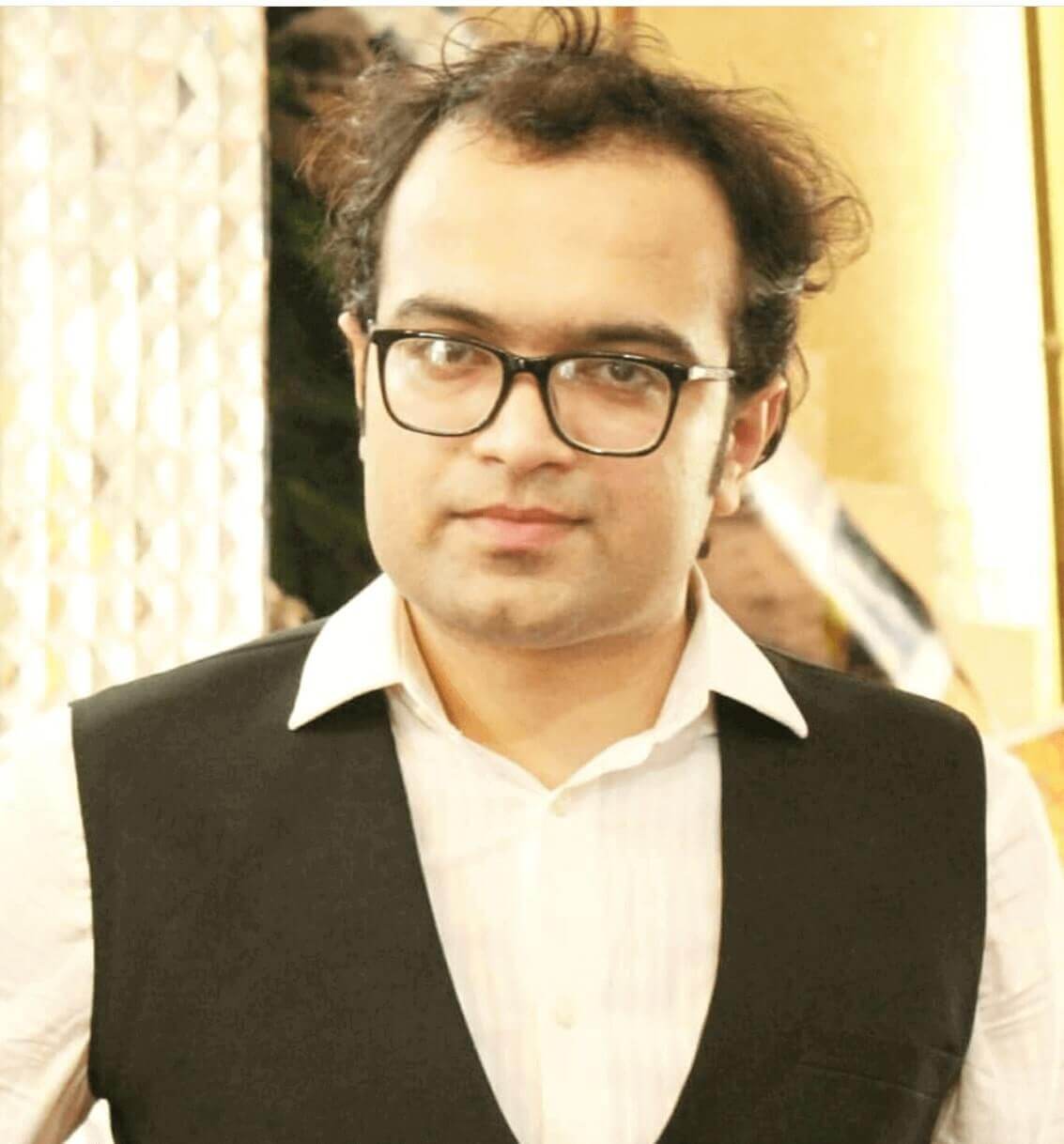 Ahsan Ali Shaw is an accomplished Business Writer, Analyst, and Public Speaker. Other than that, he's a fun loving person.