Introduction
SWOT analysis of restaurant business. Hotels and restaurants are the major and world's leading businesses that fall under the category of hospitality and service industry. They offer accommodation, food, drinks, and many other services to their guests and customers. Businesses like hotels and restaurants play a significant role in uplifting the economy of any country.
In the swot analysis of the hotels and restaurants business, we'll look at various internal and external factors that would help you to better analyze the situation. If you're planning to launch a hotel and restaurant business, then it would help you to look at this venture from an analytical perspective.
Even if you're a restaurant owner and you're wondering about various business steps; whether you should take it or not. It's because the hotel and restaurants business may seem very simple, but it involves a lot of complications in managing it. Here's the swot analysis of restaurant business;
Strengths of Hotel & Restaurants Business
Brand Image
Whether you're new in the hospitality industry or an experienced professional, the image of your brand or business is very important. If you're new in the hospitality industry, then you have to work extra hard on your brand image by attracting more and more people toward the establishment. If you're an experienced professional, then it doesn't mean you're free from responsibilities. You should also work hard to maintain your brand image so that the customers keep on coming to your brand.
Product Portfolio
The only thing that matters at the end of the day is the taste of your food, drinks, and your entire menu. Instead of adding more and more items to your menu, you should focus on delivering the quality product and unique taste of your food. It's because that unique taste of your menu would become the recognition of your brand. Most importantly, you should serve the food that's native to your region and you have readily available expertise in it as well.
Quality Service
Quality service is something that people can't see, but they can experience it and they would take that experience with them as well. For instance, delivery of the order on time, professional attitude, friendly staff, well-dressed waiters, and good checkout system. All of these little things play a very important role to send a positive message about your business.
Economic Prices
If you aren't a luxury brand, then you should keep your product's prices competitive to the market. People usually don't care about prices at the luxury brands. But if your target segment of the market is price conscious, then you should offer them the price that they expect. If you would charge more like luxury brands, then they won't come. If you charge less to your luxury brand-oriented market, then they will consider you a cheap brand. You should set the prices according to the mindset of your target market.
Neat, Tidy, and Clean Atmosphere
Would you prefer to visit a hotel that is neat, clean, and tidy? Or would you rather visit a hotel that is dirty and flies are hovering everywhere? Of course, you would like to visit a hotel that is clean and tidy. Clean and lighted places send positive vibes. People bring their guests to such a place that is clean and has good vibes to it.
Weaknesses of Hotel & Restaurant Business
Out of City Location
If you have acquired a business and its location is out of the city. Then attracting and bringing your target customers into your hotel would be a great challenge for you. It's because people usually don't travel 10 or 15 KM just to have a cup of tea or coffee. Therefore, you should add something extra to your menu. Like acquiring more land and building a bigger park for families and children. Only then you'd be able to attract more people.
Offering the same Services
The unique experience is the key to the success of any business. If your hotel is offering the same services as your competitors are offering. The taste of your food items is also the same as your competitors. Then you would attract a very small portion of the market share.
Capital Limitations
If you have limited capital and you have got a lot of pending works. Like renovation of the building, marble, new and sophisticated furniture, lighting, and better outlook appearance of the hotel. You can't do all the abovementioned works with limited capital. The only plethora of capital would help you to achieve it. Or you can consult the bank for a loan; it's also a viable option.
Newly Launched Business
The first few years of any business are very crucial to any business. If you're new in the market, then you're also going through a crucial period. The reason it's crucial is because of the many reasons like high cost, inconsistent suppliers, customers are hesitant to trust the new hotels, and building a brand name takes a lot of time.
Opportunities available to Hotel & Restaurant Business
Expanding into the New Market
The expansion could have several marketing interpretations. It means either you should enter into the new market, or you should expand your target customer's market by enlarging your menu. When you expand in terms of variety, then you open your hotel's doors to a variety of new customers. When more people visit your hotel and they would bring more business along with it. As a new business owner, that's all you need in the beginning to get started.
No Competition
Since your restaurant is out of the city, it means that currently, you don't have any competitors nearby. Now you have an opportunity to target both the city customers and road travelers. You should install huge billboards on both ends of the road near your hotel so that travelers and strangers could see it from a distance. If they've driven for a long time, then your restaurant would be the best place for them to stay and have some rest.
New Town Nearby
An establishment of a new town is underway at the premises of your restaurant. You should exploit this opportunity as much as you can by installing billboards and distributing pamphlets of your hotel. It would attract construction workers and new house owners to come and have a cup of tea/coffee, drink, or meal after the long day of work. If you're consistent in your marketing, then you'll be the most experienced hotel when the town is complete.
New Market
As we have established the fact that your restaurant is outside of the city, and there's a new underway near to your hotel. You have already started installing billboards and distributing pamphlets among people for the marketing of your business. You should consider this town a newly developing market that holds many opportunities for your business. If you start analyzing things in marketing terms, only then you'd be able to attract more people.
Threats Hotel & Restaurant Business has to face
Famous Brands
If there's a famous and worldwide brand like McDonald's or Starbucks nearby, it would make things more difficult for your business. Now, you have to change your marketing strategy and make it a bit more personalized. It's because the big brands have got a plethora of resources at their disposal and you have got limited. Now you should adopt a smart and personalized marketing strategy to increase your market share.
Cheap Prices of Competitors
Your competitors are experienced in the market and they have got regular suppliers. That's why their operational cost is low and they're selling products at a low price. But you can't, if you do, then your hotel would go into losses. Instead of going toe-toe with the big brands, you should focus on targeting their weaknesses. Like what they're weak at and not serving the customers. It could be anything. If you do that, then you'd be able to charge the price of your choice.
Increasing Operational Cost
When you're new in the market, especially in the hotel and restaurant business, the utility of everything is always a bit aggressive. The consumption of all these little things would add up and increase the overall operational cost. Since you're new, the customer turned over rate isn't high, and limited capital makes it very difficult to manage everything. The first few years of your restaurant business would be very crucial.
Pandemic & Lockdown
The pandemic crisis and the lockdown of businesses have dismantled the worldwide economy. Now the question is how you would earn anything when your hotel is shut down and people aren't getting out of their houses. Your business is new and it's already going through a crucial time. Now you should look for government subsidies offers and support to meet your expenses if things aren't manageable.
Conclusion: Swot Analysis of Restaurant Business
After studying an in-depth swot analysis of restaurant business, we have concluded that it's undoubtedly a successful business venture. But current circumstances like the crisis and increasing operating costs have made it impossible to launch and run a successful business. If you can manage the cost and other expenses, then you should consider it.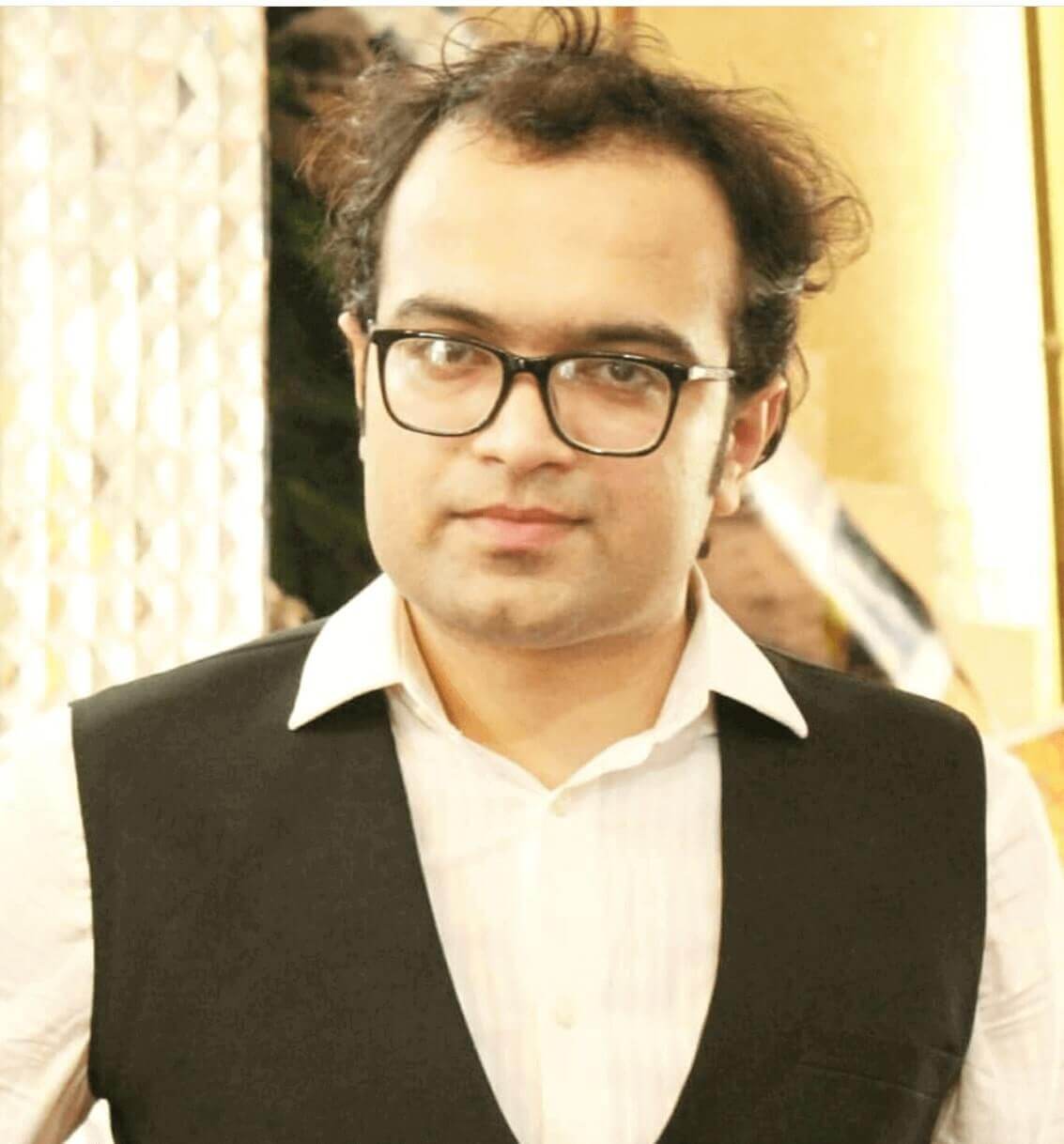 Ahsan Ali Shaw is an accomplished Business Writer, Analyst, and Public Speaker. Other than that, he's a fun loving person.