Introduction
SWOT Analysis of Facebook. Facebook is a US social networking service and social media company with the parent brand Meta. Mark Zuckerberg, Chris Hughes, Eduardo Saverin, Dustin Moskovitz, and Andrew McCollum are the founders of Facebook. Mark Zuckerberg and his colleague laid the foundation of the platform on Feb 04, 2004, when they were students at Harvard University.
According to an estimate, Facebook has approximately 2.7 billion monthly active users across the world by the end of 2020. It is one of the world's largest social media platforms. Facebook also falls under the category of the US top 5 tech companies alongside Apple, Amazon, Google, and Microsoft.
Some of the main products and services of Meta Facebook are;
Facebook Dating,
Facebook social media platform,
Calibra-electronic payment system,
Video calling portal device,
Newsfeed,
Business tool-workplace,
Watch,
Virtual reality device-Oculus,
Marketplace,
WhatsApp,
Stories,
Instagram,
Messenger.
According to a statistical estimate, the annual revenue of Meta Facebook in 2022 was 120.18 billion US dollars. Out of which the net profit of the company by excluding all the expenses was 43.89 billion dollars. Facebook advertising is the major source of earnings for the brand and that's where the company generates most of its profit.
Some of the Top competitors of Facebook in the social media industry are;
LinkedIn,
WeChat (Tencent),
Vkontakte,
Twitter,
Bytedance,
Snapchat,
Pinterest.
Amazon and Google are also competitors in the Ads industry.
Zoom, Slack, and Microsoft Teams are the main competitors in the Business Tools market.
Bumble, Hinge, and Tinder are the competitors in the dating application platforms.
Today we'll study the swot analysis of Facebook that how the world's leading social media platforms can use internal strengths and external opportunities to overcome internal weaknesses and external threats. The SWOT analysis of Facebook is as follows;
Strengths of Facebook
Product Portfolio
The product portfolio of Facebook comprises of a diverse range of products/services like WhatsApp, Messenger, Calibra, Portal, Instagram, Workplace, and Oculus. A diverse portfolio has helped the company to stabilize its earning and profitability stream of the company. That's why the brand has spread its investment in different to protect the core of the company.
Strong Brand Name
Facebook is a very famous social media platform across the world and the platform has a strong brand name. According to a study conducted by oberlo.com, Facebook has approximately 2.60 billion monthly active users and 1.73 billion daily active users by the end of 2020.
According to the ranking conducted by Forbes in 2020, Facebook falls in the 5th position of the world's top companies. The market worth and brand value of Facebook in 2019 was 88.9 billion US dollars.
Dominating the Social Media Market
When we talk about social media platforms, then Facebook and its subsidiary products/services like Messenger, WhatsApp, and Instagram come to our come. If we say that Facebook has dominated the social media industry for the past 16+ years, then it won't be wrong because the brand has 1.73 billion daily and 2.6 billion monthly active users.
Top Employer
According to an estimate by Forbes, Facebook has approximately 44942 employees working for the company. Facebook has not dominated the social media industry, the HR policies, and the company's attitude towards its employees is very kind and professional. It's because the management knows that the employees are also the asset of the company.
According to the ranking conducted by Forbes, Facebook ranks at 20th positions for World's best employers for new grades by the end of 2020. The brand ranks at 137th positions for Best employers for women in 2020. The company ranks in 168th position for World's Best Employer in 2020.
Loyal Users Database
According to an estimate, approximately more than 40% of the world's population uses Facebook and its subsidiary products/services like Messenger, WhatsApp, and Instagram. The majority of people don't use any application and platform if they don't believe and trust the brand. It shows that the users of Facebook are loyal to the brand and they're growing.
Research & Development (R & D)
According to an estimate conducted by macrotrends.net, the annual research and development expense of Facebook by the end of 2020 was 17.117 billion US dollars. The company has increased its R & D budget by approximately 36.09% since 2019. It shows the dedication and commitment of Facebook for maintaining its top position as a market leader in the social media industry.
Visionary Leadership of Mark Zuckerberg
If it wasn't up to the visionary leadership of Mark Zuckerberg, Facebook wouldn't have achieved the status of the world's top social media platform. It's his strength of character as a leader, and he created an atmosphere and culture of innovation and productivity. It resulted in the form of sustainable growth, profitability, and management of the company. He continues to do the same in the upcoming years as well in the future.
Advanced Marketing Strategy
When billions of people are using your platforms daily and monthly, then you don't need a marketing strategy. Your loyal users would do the marketing for you. Facebook has been following the same strategy for years, and that's why the company is growing every year.
Facebook Ads Business
As we know that advertisements are the major of the earnings of Facebook. According to an estimate, approximately 98.5% of the company's annual revenue comes from advertisements.
Weaknesses of Facebook
Relying on Ads
More than 98% means that the only source of earning on Facebook is through advertisement. It shows that the company is only relying on ads. If anything happens like the recent pandemic of covid-19 where many businesses pull out their advertisement campaigns. It would result in a huge loss in the company. Therefore, the company should diversify its source of income into different areas.
Privacy Issues
Issues like cyber attacks and the exploitation of personal photos and videos have made people very cautious about the privacy of their data in recent years. Many tech experts have criticized Facebook for avoiding the issue of users' privacy. According to an estimate; the contact information of approximately more than 200 million users is exposed by the end of 2019.
That's why many users are quitting this platform and changing their focus to other social media platforms. If Facebook doesn't address this issue, it would result in declining publicity of the company. According to research conducted by Edison Research; the brand has lost approximately more than 17 million active users since 2017.
Management Friction
Although Mark Zuckerberg is a visionary leader of Facebook, the decision-making system of the company is centralized. One of the co-founders of Facebook, Chris Hughes, says that Mark has too much power in his hand and it proves the monopoly of the brand.
Whether it's fake news, Russia meddling in the 2016's elections, or other controversies, it has resulted in the form of bickering among top-level management.
Fake News
The interesting thing about Facebook is freedom of speech that anyone can post anything. It is a good thing, but it has also brought a lot of criticism that the company is incapable of stopping false information and fake news.
Facebook Jail
Facebook has recently launched a community standard to stop the spread of fake news. It may seem like a good thing, but many hate-mongers are spamming posts of opposite beliefs. Consequently, many innocent are losing access to the use of social media platforms.
The company has also blocked approximately 1000 Facebook and Instagram accounts, pages, and groups of those people who are spamming the posts of their opponents and causing wrongful restrictions to ordinary people.
Check out my other article: Facebook Inc SWOT Analysis
Opportunities available to Facebook
Platforms Expansion
There are many growing areas like video streaming, dating, e-wallet, business tools, etc, and Facebook has billions of users on its platforms. Now the company either should launch new platforms under the umbrella of Facebook, or the brand should expand its existing platforms. The expansion would increase the brand loyalty of current users and attract new customers as well.
Diversifying Revenue Sources
As we have discussed earlier that the business model of Facebook is very simple and it relies on advertisement alone. Now the companies should launch paid services like news subscriptions, e-wallets, business tools, hardware devices, and dating sites. It would help Facebook to diversify its revenue stream and stabilize the future of the company.
Acquisitions
The profitability of Facebook is in billions of dollars and the company has a strong position to acquire young startup brands that has growth potential. Facebook has done it in the past by acquiring Instagram and CTRL-Labs. The acquisition is a very good strategy for market expansion and it also generates revenue.
Target Marketing
Although Facebook is a very popular social media platform and it has acquired and maintained a large market share in the social media industry. But there's always room for growth. If Facebook adds some new features and use target marketing in new areas, it would increase the market share and profit to the company.
Integration
You must have come across an option on LinkedIn and other platforms where they ask you to integrate your new platform with social media account. If the company opens its platforms for integration with other social and professional media platforms, then it would bring a new audience. Hence there'll be more growth and profitability for the company.
Exploiting the New Ad Trends
According to an estimate, approximately more than 80% of the users access Facebook through the mobile application. It means that mobile advertising is a growing trend; the company can increase its revenue stream by using smart ways of mobile advertising.
Threats Facebook has to face 
Rules & Regulations
Issues like data privacy, copyrights, fake news, and insensitive content are creating an atmosphere where the regulation would pass new laws. Consequently, it won't remain a free and open platform for everyone. Therefore, many current users of Facebook would migrate to other platforms when new laws are in place.
Highly Competitive Market
Ever since the launch of TikTok (Chinese short video editing & sharing platform), it has attracted the attention of billions of young teenagers around the world. Its popularity is increasing day by day and it poses a great threat to Facebook. Facebook has also launched a new video-sharing platform by the name of Lasso to compete with TikTok. But TikTok has already dominated the short video-sharing market in a very short time.
Digital Tax in Europe
Europe and the UK have recently implemented a new digital tax. It means that tech companies would have to pay higher taxes. If other countries would follow the same pattern, then it's a serious threat to the profitability of the company.
Breach in DataBase
Facebook account hacking news is getting very common nowadays. They're doing negative marketing for the brand. Facebook must tighten its security system to ensure the privacy of its users is protected.
Restriction in Some Countries
Authoritative countries like Iran, Russia, China, and North Korea have banned Facebook in their countries. On the other hand, democratic governments are introducing new laws and regulations to restrict freedom of speech.
Fake Accounts
According to an estimate, approximately more than 5% of the accounts on Facebook out of 2.7 billion monthly active users are fake. Approximately more than 11% of the users are using duplicate accounts. Most of the fake and duplicate accounts are from Vietnam, Indonesia, and the Philippines.
Terrorist Attack in New Zealand
A recent terrorist attack in New Zealand and its live-streaming have attracted a lot of criticism from tech experts. Events and incidents like these bring a bad name to the company.
Conclusion: SWOT Analysis of Facebook, Meta Facebook
After a careful study of the swot analysis of Facebook, we have concluded that Facebook is indeed a market leader among social media platforms. But the brand should avoid threats and weaknesses. Facebook must find ways to exploit opportunities by capitalizing its strengths.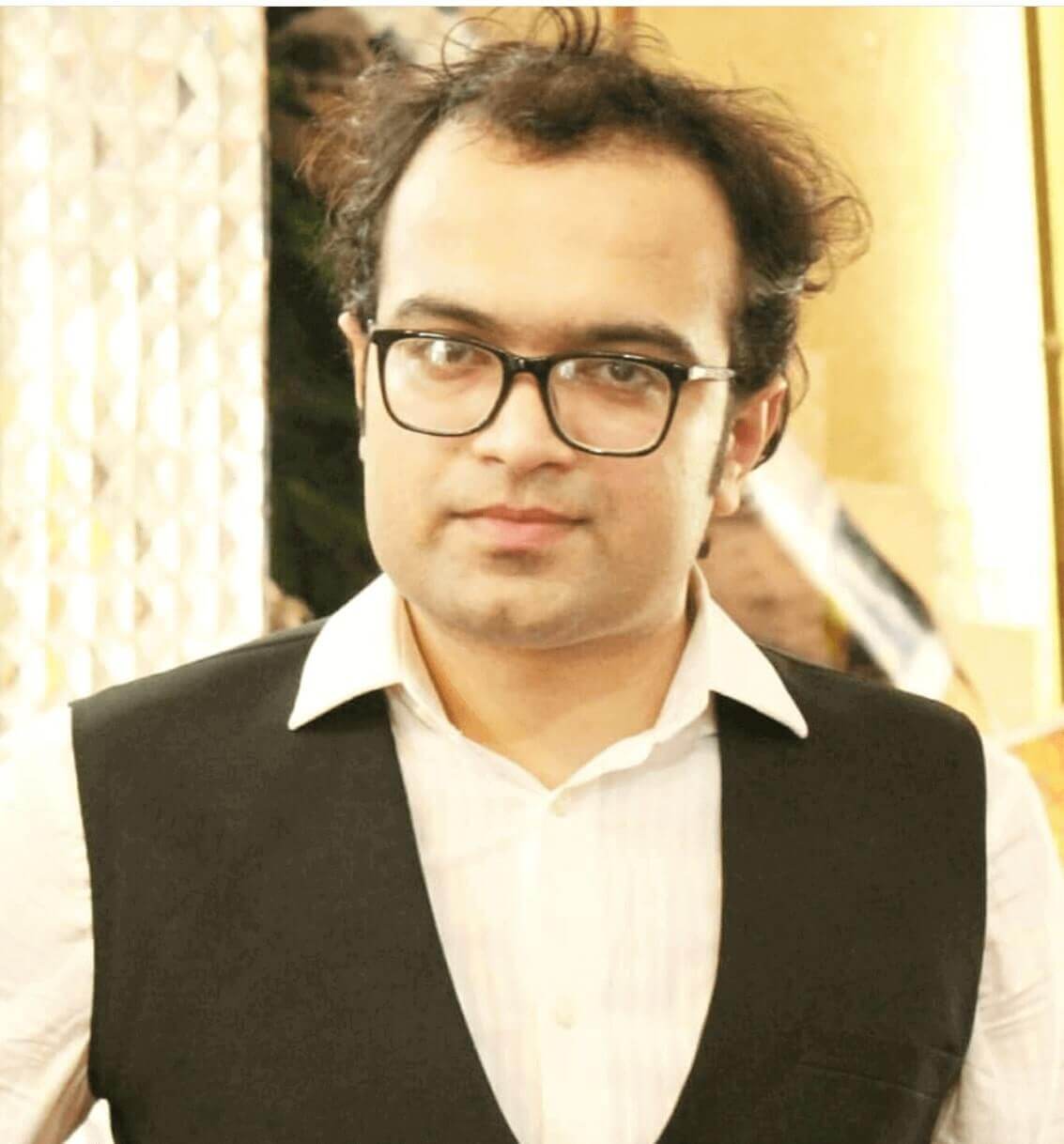 Ahsan Ali Shaw is an accomplished Business Writer, Analyst, and Public Speaker. Other than that, he's a fun loving person.