Introduction
Swot analysis of Twitter. Twitter is a US social networking and microblogging platform. It allows its users to send and share messages and posts via tweets ad retweets. The non-registered users could only read the tweets, but they reply or like them. A tweet initially comprised 140 characters and the company increased the length to 280 characters in November 2017.
Twitter's main products and services are;
Audience Ads Platform,
Twitter Social Networking,
MoPub,
Periscope,
Micro-Blogging,
Promoted Tweets,
Promoted Trends,
Promoted Accounts.
Evan Williams, Biz Stone, Noah Glass, and Jack Dorsey are the founders of Twitter; and they laid the foundation of the platform on March 21, 2006. The headquarter of the company is in San Francisco, California, USA. Twitter has 25 sub-offices around the world.  Elon Musk acquired the microblogging platform Twitter in December 20, 2022.
According to an estimate, the annual revenue of Twitter in 2022 was 4.4 billion US dollars and it has decreased by 11%. Out of which, the net income of the microblogging platform was -0.221 billion dollars.
Some of the prominent competitors of Twitter;
Vkontakte, 
Tencent,
Instagram,
Tumblr, 
WeChat,
YouTube,
Snapchat, 
WhatsApp,
Quora,
Pinterest,
Orkut,
MySpace
Today, we'll discuss the swot analysis of Twitter. It would examine the internal and external factors that are impacting the microblogging social networking platform. Here's the swot analysis of Twitter as follows;
Strengths of Twitter
Recognized Brand
Twitter has established worldwide brand recognition of being a leading social media platform. Whether people are using it or not, they would instantly recognize the name Twitter a social networking platform.
Speedy Updates
Twitter has kept on updating its platform in terms of adding new and latest features. For instance, Twitter has recently added story features. Such updates and new features helped the company to retain the interest of its users.
Creative Features
Twitter has launched some of the most innovative features over the years like retweets and hashtags. They allow users to share the latest trends and information and send their thoughts.
Acquisitions
Twitter's main acquisitions are Tap Commerce, Tweet Deck, TellApart, Lightwell, MoPub, Gnip, Magic Pony, and Periscope. They provide various services like a targeted advertisement, dashboard applications, advertisement, conversation initiatives, mobile advertising, API Aggregation, machine learning, and live video streaming.
Such acquisitions have not only increased the product portfolio of the brand but also expanded the customer base.
Financial Stability
Twitter has a strong financial position in terms of annual revenue and it has been increasing consistently for the past few years. However, the net income of the social networking platform has decreased significantly in 2020. It's because of the acquisitions and pandemic crisis.
Official Communication Channel
Twitter has become a very popular channel for official updates and communication for celebrities, businesses, and the government. It's because Twitter allows them to send a short and direct message to a direct audience. According to an estimate, more than 67% of businesses use Twitter for B2B marketing and promotion.
Market Share
Twitter is the world's largest microblogging social media platform and the brand has the highest market share. It provides the platform with a unique competitive position to promote its interests.
Loyal Customers
According to an estimate, Twitter has approximately 330 million monthly active users in 2021 across the globe. Out of which the platform has 145 million daily active users. Most of its users are very loyal to the platform and they won't go to any other platform.
Influential
The hashtags feature of Twitter has been one of the most impactful and influential features among all the social media platforms. They can address social injustices and tyrannies, bring down governments, and mobilize processions and protests. #NuggsforCarter, #FakeNews, and #MeToo are some of the most powerful movements at all times.
Weaknesses of Twitter
Data Security Issues
Twitter has failed to protect the data of its users from advertisers and it resulted in the form of a severe data breach. The platform accepted the problem and apologized to the users in September 2019. Here are the company's official statements;
"We recently discovered that when you provide an email address or phone number for safety and security purposes (for example, two-factor authentication), this data may have inadvertently been used for advertising purposes."
"When an advertiser uploaded their marketing list, we may have matched people on Twitter to their list based on the email or phone number the Twitter account holder provided for safety and security purposes. This was an error, and we apologize."
Fake Accounts
According to an estimate, approximately 5% of the daily Twitter active users have spam or fake accounts. The increase in the number of fake accounts is jeopardizing the reputation of the company.
High Running Cost
Twitter has been investing a plethora of resources in the expansion of data centers to satisfy the needs of customers and face competitors. It's a good marketing and business strategy, but it has significantly increased operational costs. However, it's one of the reasons that the company's profitability is decreasing.
Lower Diversification
Twitter is completely relying on social media and microblogging platforms as its earning source. For instance, if a new platform replaces Twitter and attracts the customer market share. The platform would lose its one and only source of income.
Relying on Ads
Twitter is following the classical business model of earning through ads. According to an estimate, approximately 85% of the company's revenue comes from ads and 14% of the revenue comes from the brand's data licensing services. The advertisements remain the major source of the company's income.
Dependence on the US Market
As we know that Twitter is the world's leading social media platform, but the US is its prominent market. Approximately 56% of the brand's revenue comes from the US, 15% from Japan, and 29% from the rest of the world.
Algorithm
The algorithm of Twitter requires desperate fine-tuning because many users aren't happy with the fake tweets, twitter's timeline, functionality, and searches. If the platform doesn't update its algorithm, users would join other microblogging platforms to replace Twitter.
Opportunities available to Twitter
Mobile Ads
A majority of Twitter's users' log in to the platform on their mobile smartphones. Now the brand should run mobile-friendly ads, it would help the company to increase its revenue.
Customer Satisfaction
Many Twitter users are dealing with issues like fake news, and misinformation, lowering abuse and harassment and protecting the honesty of its user in their conversations. The platform should address these issues to satisfy its customers.  
Video Streaming
Twitter has a plethora of resources. The brand should consider acquiring any video and music streaming platform to diversify its business. It would open up a new door to opportunities.
Remote Working Services
Microsoft Team and Zoom are exploiting the pandemic circumstances of work from home. Twitter is also a tech brand and is familiar with the functionality of such platforms. The brand should also launch such a platform and take advantage of the opportunity.
Personalized Features
Twitter offers a single type of service to all customers. The company should add a personalized touch to attract the attention of various types of customers. For instance, TikTok types of offers to attract young customers.
Online Store
Many businesses and companies are promoting and marketing their products/services on Twitter. The platform should also consider opening up its online store to sell products/services directly to customers.
Threats Twitter has to face
Not Cool Anymore
Microblogging on Twitter used to be cool and the platform isn't offering personalized features to attract a young audience. The millennials are using Instagram, Snapchat, and Facebook, and generation Z is using TikTok. It seems as if the future of Twitter doesn't look so bright.
Regulations Issued
Misinformation, insensitive content, fake news, IPR (intellectual property rights), and data safety and security are some of the issues that have very strict regulations of different governments. If they keep on irritating people, they would migrate to other social media platforms.
Digital Tax
The European Union has recently launched a new tax by the name of digital tax for tech companies. Twitter also falls under the category of digital tax of tech companies. It would impact the company's profitability.
Influential Quitting the Platform
If any of the influential people with millions of followers leave the platform, it would result in mass migration. For instance, ever since Twitter banned Donald Trump's account, many people joined Parler to replace Twitter. The platform came back to the same position where it was 3 years ago.
Unequal Power Influence
According to a study by Pew Research Centre, approximately 10% of people on Twitter have all the power and they cause 80% of the total tweets. The algorithm of Twitter gives preference to those with the maximum number of followers.
For instance, Cristiano Ronaldo has over 84 million followers and Kylie Jenner has more than 34 million followers, their few tweets influence and inspire millions of people. In other words, the platform has an unequal distribution of influence and power.  
Pressure of Investors
Twitter's investors are the pressure group on the company's management. They push the platform to make certain of following their agenda from time to time. For instance, they were forcing the management to remove Jack Dorsey from the management's position.
Freedom of Speech
Authoritarian governments and dictatorial regimes in developing countries have always been against the freedom of speech. For instance, the Chinese government banned Twitter in her country. According to a report by New York Times, Chinese officials question and investigate Twitter users and arrest them.
Competition
Facebook and TikTok are the prominent competitors of Twitter. Their increasing total numbers of users pose a serious threat to the growth of the platform.
Conclusion: Twitter Swot Analysis
After an in-depth study of the swot analysis of Twitter, we have concluded that Twitter is indeed the world's leading microblogging social media platform. Digital tax, growing competition, lower diversification, and depending on the US market are some of the top challenges. Twitter should utilize its resources and brand name to diversify and amplify its growth.
Reference
https://businessmodelanalyst.com/is-twitter-profitable/#:~:text=Twitter's%20Revenue,90.9%25)%20of%20that%20figure.
https://www.netcials.com/financial-net-profit-year-quarter-usa/1418091-TWITTER-INC/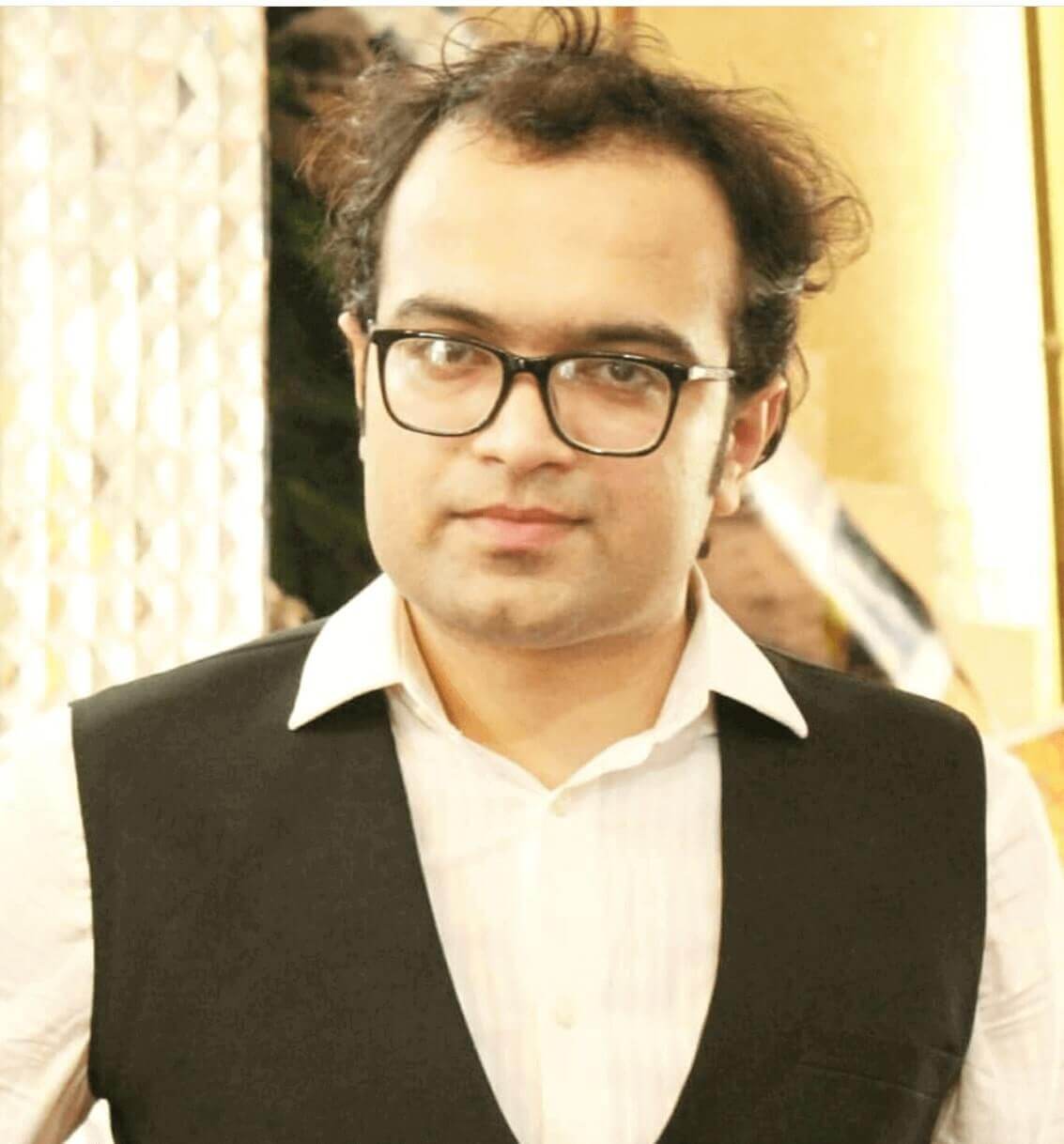 Ahsan Ali Shaw is an accomplished Business Writer, Analyst, and Public Speaker. Other than that, he's a fun loving person.