Introduction
Swot analysis of coffee shop. The coffee shop is one of the world's most lucrative businesses. The ready-to-drink characteristic allows the coffee shop business to sustain itself in any market. Approximately 2.5 billion cups of coffee people consume daily across the globe. According to a study, the rate of coffee consumption would increase by 67% in 2022.
You can start a coffee shop business in two ways. First of all, you can start it by making an alliance or partnership agreement with any of the world's leading coffee shop brands. The parent franchise has already established a brand name. It would do all the marketing and promotion for you, and you just have to pay a specific amount of annual fee for it. Secondly, you can launch your own brand.
Starbucks is a very good example of a coffee shop business. It's a globally popular coffee brand. Starbucks has more than 31000 coffee shop franchises worldwide. The coffee shop brand generates billions of dollars of revenue and net profit annually.
Top competitors of the coffee shop business are; 
Today, we'll study the swot analysis of coffee shop. It's going to analyze the internal and external factors impacting the coffee shop business. The analysis would also be very helpful for you if you're planning to launch your coffee shop. Here's the swot analysis of coffee shop business as follows;
Strengths of Coffee Shop business
Optimistic Brand Attitude
Coffee shops symbolize hope, positivity, and optimism, and send energetic vibes whenever you visit any coffee shop. The café owner or the waiter serves you coffee with a smiling face. That's why people visit coffee shops daily.
Premium Prices
Some brands like Starbucks offer coffee at premium prices, and the customers are even willing to pay for it. It's because of the status, quality service, and clean atmosphere that people want to enjoy.
Excellent Customer Service
The coffee shop or the café knows the taste and preferences of customers. Focused customer service means that you provide them with what they want or beyond their expectations.
Quality Product/service
A quality product or service comprises of a number of things; like quality food, yummy taste, clean atmosphere and utensils, and a positive attitude. All of these little things collectively send a positive signal.
Niche Focused
The coffee shop business as the name implies is all about serving coffee as its main product or service. The niche-focused approach helps the café to improve the quality of experience and services.
Personalized Experience
When customers visit your café and you connect with them at an individual level. It could be in the form of ordinary gossip, a smile, a wink, a quiet expression, or anything that would make customers feel good. The personalized experience would help you to differentiate yourself from the competitors.
Work Values
The work values of coffee shops or the café are very much clear. It means that you have to punctual and fully committed to the café and serving customers. When you're committed to your business, then you earn the respect of customers.
Team Work
Running a café or a coffee shop is teamwork. Two or three persons would work in different shifts of keeping the café open 24 hours a day and 7 days a week. Teamwork allows you to achieve your goals.
Active & Motivated Staff
The active and motivated staff plays a very important role in the success of any coffee shop. It's because the customers keep on visiting the café throughout the day. The newness of customers keeps them motivated and active.
Sale
Coffee has become a part of people's lives. They want to enjoy a cup of coffee every day and its consumption rate has been increasing for the past few years.
Weaknesses of Coffee Shop business
Increasing Cost
There are many variable costs involved in the running of a coffee shop like suppliers, staff salaries, cocoa, rent, etc. The global economic crisis has increased many of the costs because of the restrictions and legalities.
Competition
Whether you have opened up your own coffee shop or partnered up with any of the global coffee brands. You would always have to face competition in the market and they would cut down your market share.
Difficult to Differentiate
It doesn't matter however the qualities and service characteristics you offer at your café. The main product would always remain coffee. Your competitors are offering a more or less similar type of coffee. Therefore, it's very difficult to differentiate café in the coffee shop business.
Limited Market Share
The coffee shop business could only achieve a limited market share in the presence of strong competition. Your profitability of the café won't increase a certain limit if you're offering only coffee.
Capital & Profit
You earn a very small amount of profit per cup. It means that you have to sell hundreds of cups of coffee to make some profit. In other words, your accounting and math should be strong, so that you won't make any mistakes in calculation.
Manual System
Many of the small cafés and coffee shops still use the manual of processing coffee and calculations. It's because they can't afford the automated technology.
Market Research Data
The availability of market research data for the opening of the coffee shop is very limited. If you're conducting market research, then it would be very costly.
Opportunities available to Coffee Shop business
Mobile App & Delivery
A mobile application and a web portal of your café have become very significant especially under the circumstance of lock and shutdown of the business. The online presence would help you to be in contact with your customers.
Ads
Social media platforms like Google, Facebook, Instagram, Twitter, YouTube, LinkedIn, TikTok, and other platforms are the best marketing tools for target marketing.
Product Line
Product line expansion means that you offer similar complementary products to your customers. Like snacks, cookies, pastries, cakes, and other bakery items in your product portfolio. The expansion in the product line would help you to attract more customers and stabilize your earning.
Customer Experience
You should keep on changing the setting of the café and product portfolio. It would allow customers to enjoy a different experience every time they visit the coffee shop. Otherwise, they would get bored with the monotony of the routine.
Loyalty Programs
You should offer free coffee, discounts, and other rewards to earn the loyalty of customers. Once people are loyal to your brand, then they would buy your product over and over again. It's a small cost you have to invest in your café.
Utilizing Technology
You should also invest in the technology and updating your current processes. It may seem a cost, but it's an investment in the efficiency of your business. The efficiency would increase the profitability of your business.
Threats Coffee Shop business has to face
Price Competition
As we know that the coffee shop business is a very competitive industry with a lot of local and multinational brands like Starbucks. Some of them are even offering the same quality coffee at a lower price. They would easily attract the market share.
Expensive Supplier
The global economic crisis has made one thing clear to the suppliers small businesses can't run without their support. They've got an upper hand in your café. When they increase the price, then you have no choice, but to pay them.
Limited Profit
The global economic crisis and international political issues have declined the profitability of coffee shop businesses across the world. In fact, many small cafés went out of business because of it.
Cash Flow Issues
It's very difficult to maintain the cash flow of your business when you have to manage a lot of daily variable costs. You won't notice it on ordinary days when customers are visiting the coffee shop. But it becomes highly noticeable under the current circumstances.
Conclusion: Coffee Shop Swot Analysis 
After a careful study of the swot analysis of coffee shop business, we've concluded that the coffee shop business is indeed the world's leading business in the beverage industry. The lockdown, economic crises, price-conscious markets, and expensive suppliers are some of the main challenges. Coffee shops should expand their product line and use target marketing ads to amplify their growth.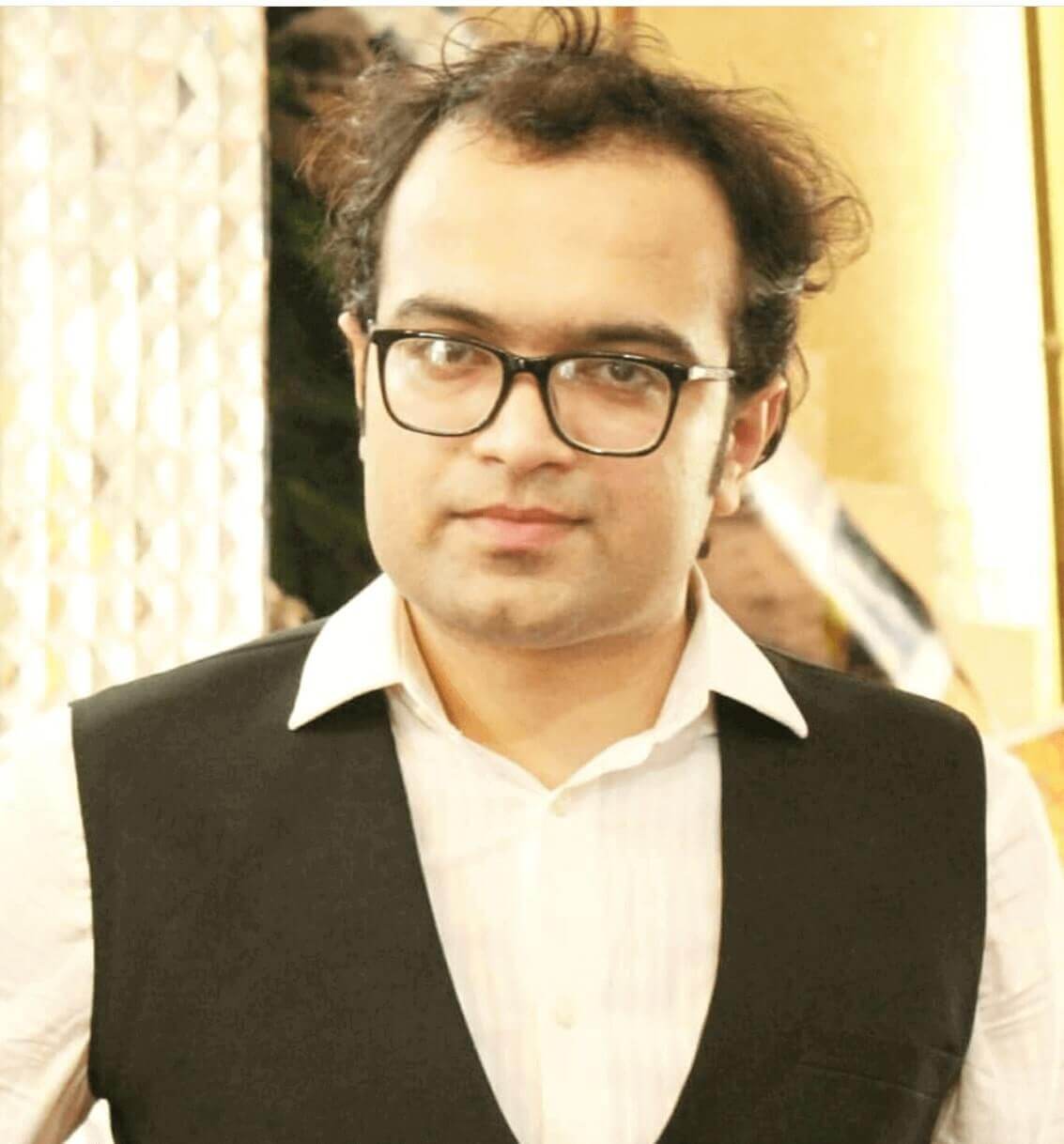 Ahsan Ali Shaw is an accomplished Business Writer, Analyst, and Public Speaker. Other than that, he's a fun loving person.