Introduction
Swot analysis of Mercedes Benz. Mercedes Benz AG is a commercial and luxury automotive manufacturing German multinational company. Gottlieb Daimler and Karl Benz were the founders of Mercedes, and they laid the foundation of the company on June 28, 1926. The headquarter of the company is in Stuttgart, Germany.
Mercedes Benz' main products and services are;
Automobile Repair,
Financial Services,
Mercedes Benz C-Class,
S-Class,
The EQA,
The New Actros,
Maybach,
Smart EQ,
Trucks,
Freightliner,
FUSO,
Western
Star,
BharatBenz Truck,
Vans,
Camper Vans,
Busses & Coaches,
Setra,
Thomas Built Buses,
Daimler Mobility.
According to an estimate, the annual revenue of Mercedes Benz in 2021 was 150 billion Euros. Daimler AG is the parent company of Mercedes Benz, and its net income was 20.5 billion Euros EBIT. However, Mercedes Benz has employed more than 152,000 employees to manage its various worldwide operations.
Mercedes Benz's top competitors in the automobile industry are;
BMW, 
Ford, 
Audi,
Volvo,
Aston Martin, 
Jaguar,
Porsche.
Today, we'll discuss the swot analysis of Mercedes Benz. It's going to focus on the internal and external factors impacting the world's leading luxury and commercial automotive companies. Here's the swot analysis of Mercedes Benz as follows;
Strengths of Mercedes Benz
Cost Efficiency
Mercedes Benz has significantly reduced its expenses in 2020. It's to handle the impact of the pandemic crisis by decreasing the company's cost and expenses. However, it has allowed the automotive brand to improve its stock price.
Research & Development
According to an estimate, Mercedes Benz invested approximately 19 billion Euros on research and development in 2020-2021. It is to promote innovative technology and new product designs and ideas. The heavy investment in R&D has cemented the company's market position.
Customer-Centered
Mercedes Benz has divided its business operation into Daimler Mobility AG, Daimler Trucks AG, and Mercedes Benz AG. The goal is to satisfy the needs and wants of customers by customizing its business units. It makes customers feel special and they connect with the brand when they use customized vehicles.
Brand Recognition
Mercedes Benz has established a strong brand reputation of being a premium brand across the globe. The automotive company falls under the category of the world's most valuable brand.
Global Brand
Mercedes Benz has manufactured and sold approximately 2,164,187 vehicles worldwide. The automotive brand's main markets are South Africa, Canada, Singapore, Vietnam, Thailand, Australia, Japan, South Korea, Portugal, Poland, Switzerland, Belgium, Spain, France, UK, Germany, USA, China, and many others.
Marketing
Mercedes Benz invests billions of dollars in the marketing and promotion of its vehicles. The automotive brand utilizes various channels like TV, print media, and digital and social media platforms for its purpose.
Sponsorship
Mercedes Benz has sponsored many sporting events and teams over the years. For instance, the German National Football team, American Football Stadium in New Orleans, Formula One driver David Coulthard, and many others. However, sponsorships are another great way to promote the brand name.
Production Facilities
Mercedes Benz has established many production facilities in more than 31 countries across the globe. It helps the company to diversify company's access to raw materials. Like Vietnam, the USA, UK, Turkey, Thailand, Taiwan, South Korea, South Africa, Spain, Serbia, Russia, Nigeria, Mexico, Malaysia, Iran, Indonesia, India, Jordan, Hungry, Finland, Egypt, Denmark, China, Colombia, Canada, Brazil, Bosnia, Austria, Australia, Argentina, and Algeria.
Brand Value
According to an estimate by Interbrand, the brand value of Mercedes Benz in 2020 was 49,268 million dollars, and it has declined by -3%. However, the automotive company ranked at the 8th position of the Best Global Brand.
Weaknesses of Mercedes Benz
Scandal
Mercedes Benz allegedly installed software in its approximately 250,000 vehicles, vans, and cars that to cheap carbon emission tests. The automotive brand agreed to settle the case by paying roundabout 1.5 billion dollars in Sep 2020. However, the company also agreed to settle the class-action lawsuit for 700 million dollars. Such costly lawsuits are impacting the profitability of the company.
Vehicle Recall
Mercedes Benz has recalled many of its vehicles over the years for various reasons. Like poor wiring in the fueling system, faulty power steering, defective headlights, airbags, and other issues. However, they causing a negative reputation for the company.
Opportunities available to Mercedes Benz
Alliance & Partnerships
Mercedes Benz is a subsidiary of Daimler AG. However, Mercedes AMG and Mercedes Maybach are the subsidiary brands of Mercedes Benz. The automotive company should make alliances and partnerships with other automotive parts and electric vehicle companies. It would open the door to a lot of new opportunities.
Developing Markets
The middle class is increasing in developing countries, therefore, Mercedes Benz should expand its market into emerging marketing to exploit the trend. It would increase the sale and profitability.
Hybrid & Electric Cars
Mercedes Benz is working on the development of semi-electric and electric vehicles. It would help the company to reduce the carbon emission rate and target the environmentally conscious market. In fact, the automotive plans to become a zero-carbon emission company by 2060.
Threats Mercedes Benz has to face
Global Economic Crisis
The global economic crisis has had a very bad impact on the automobile industry. Mercedes Benz was no exception and it decreased the annual revenue and net income of the company to a great extent. It's because of the lockdown and shutdown of businesses, high fuel prices, and limited purchasing power of people.
Regulations
Different governments of the world are introducing new environmental and carbon emission regulations, penalties, and fines. All of these factors are making it difficult for Mercedes to operate its business globally. Now, the automotive brand has to spend more to keep up with the regulations and standards.
Competition
The automotive industry has become very competitive over the years. Mercedes Benz has to face competition in various categories like electric, commercial, and luxury vehicles. Toyota, Honda, Tesla, Ford, Volkswagen, and BMW are some of its main competitors.
Conclusion: Mercedes Benz Swot Analysis
After a careful study of the swot analysis of Mercedes Benz, we've concluded that Mercedes Benz is indeed the world's leading vehicle manufacturing company. The economic recession, lockdown, competitive market, and regulations are some of the main challenges. Mercedes Benz should expand its market and launch electric vehicles in order to address these issues.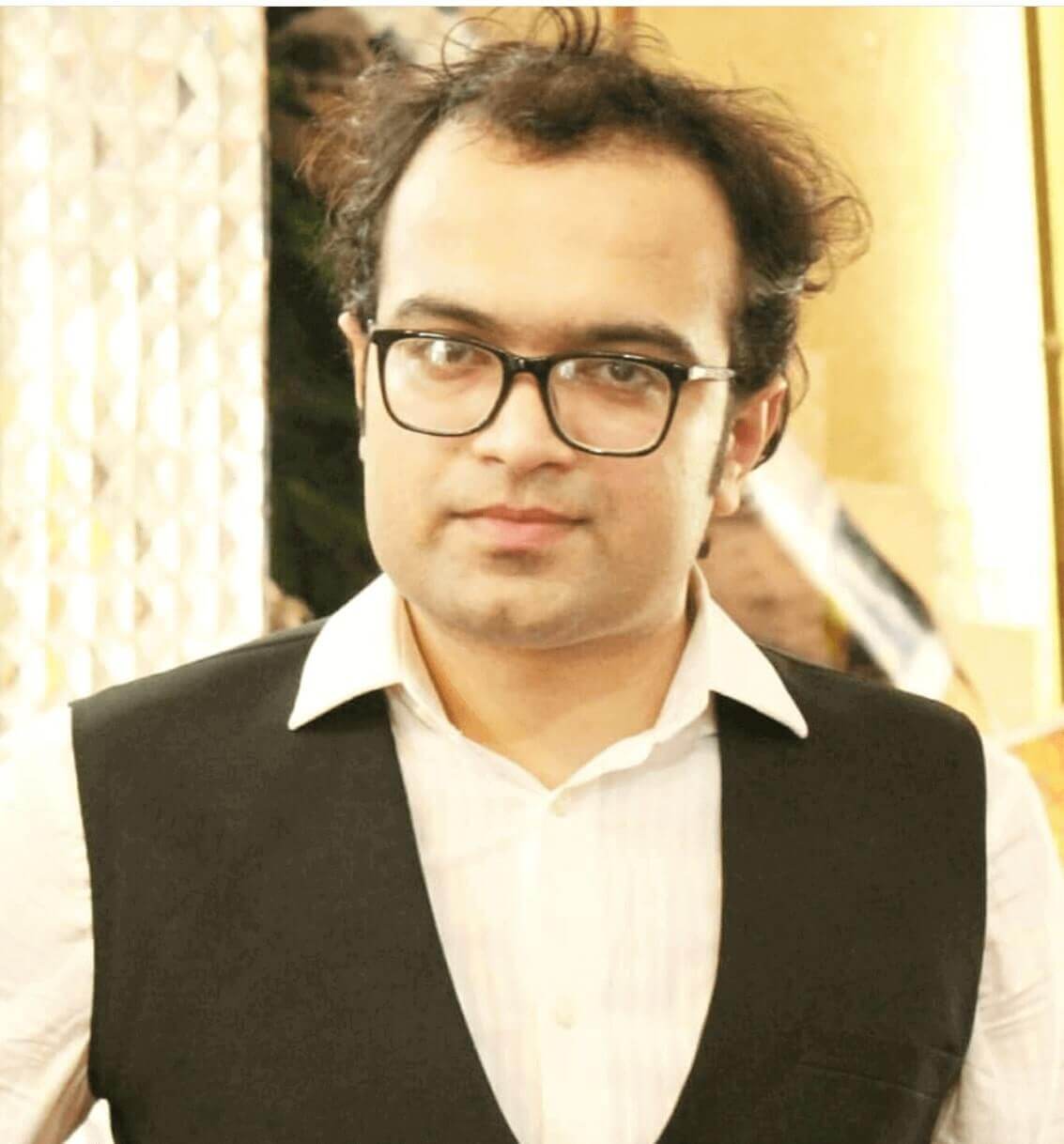 Ahsan Ali Shaw is an accomplished Business Writer, Analyst, and Public Speaker. Other than that, he's a fun loving person.