Introduction 
If you have an idea and want to learn how to start a tech company that has the potential to become the next Facebook, Google, and Amazon, then you're at the right place. It's a good thing if you're excited about the overnight success stories of the tech startup companies. It's important to keep in mind that things become problematic when you launch a business without a plan and a proper guideline. Today, we'll discuss how to start a tech company and we'll provide you step by step complete guidelines.
How to Start a Tech Company
Before jumping into in discussion of how to start a tech company, you should ask yourself the reason for starting the company. It should be something that motivates you every day, once you do that, and then follow these steps;
Name & Domain
First of all, you should start by selecting the name of your business. Make sure it comprises of few syllables that are easy to remember and spell. You should avoid lengths and complicated company names. However, it would be challenging for your creativity to come up with such a name, two-syllable names are the best.
Some of the popular tech company names are; DropBox, Foursquare, Facebook, Twitter, Google, Instagram, TikTok, LinkedIn, etc. Your company's name should have the following traits;
Engaging
Spellable
Memorable & Catchy
Your business name should describe your business what you do, instead of the real name of your business. Once you discover the right name for your business, and that would be your domain name as well. Aaron Patzer, the founder of Mint.com said in his interview about his journey of creating the name;
"Mint.com is quality, it's a place where money is made, it's short and spelled unambiguously. It's a very good brand name for what we're doing. We spent three months, hundreds of hours, and more money than I care to comment on for that domain, but it was worth it. Offhand, who do you trust more: Mint.com or MoneyAnalyzer.com?
Some of the platforms that would help you to find your business name and domain and they're as follows;
Google Domain offers you to build a website, buy hosting, and register your domain.
HostGator offers dedicated web hosting, virtual private server, reseller, and shared hosting.
GoDaddy.com offers web hosting and domain registration.
Startup Company Name Generator offers research of domain availability and generating business names around the keyword.
Company's Logo
Just like your company's name, the logo should be catchy, memorable, and simple. It should describe what you offer and connect with your audience. If you aren't a designer, then you should hire a professional designer to create a logo for you. Make sure your logo should stand out from the competitors. If you want to create some graphical designs for your business, then check the following platforms;
Canva is a very simple graphic designing tool for newbies to create designs.
Fiverr is one of many freelancing platforms; here you can hire any graphics and logo designer
99designs is a special platform for designs, web designs, logo designs, and graphic designs.
Either you're creating by yourself or you're hiring someone, and then make sure to be original in your designs. The innovative logo design would help you to differentiate your business from the competitors. Dale Partridge, the founder of StartupCamp.com said about the logo designing;
"Even though they're often small images, logos carry a whole lot of meaning, and designing one comes with a whole lot of responsibility. Logos are usually the most recognizable representation of a company or organization, and with more information available to the average consumer today, logos also have to quickly and effectively communicate on behalf of their brand."
Landing Page: How to start a tech company
The landing page of your business should comprise of logo and a clear description of the company what it offers. The landing page is the best place to ask for an email address from the users and keep them informed about the upcoming offers. Here are some of the following platforms that would offer you more information about the landing pages;
Unbounce offers marketers to test, publish, and establish landing even if they don't have any Software and IT background.
Weebly is a web hosting service platform that offers you to build a website by drag-and-drop.
You can introduce your company's landing page before launching your product as long as you're clear about the product offer. While doing that, you should make sure to include as much information as you can about the upcoming product, it would help you to increase customer engagement. Brian Casel, the founder of Audience Ops said about the landing page;
"My pre-launch page allowed me to develop my sales pitch, the value proposition of my book. It helped me refine my ideas as well as pinpoint ways to make it connect with my intended audience better."
Company's Blog
The blog of your company should offer information and useful insight to the customers, instead of providing information about the company's product. You should make your company's blog convenient that would increase the conversion rate, and avoid all the distracting features.
Your company's blog should have a variety of content like written posts, presentations, podcasts, videos, images, info-graphs, and media content. When integrating it with a variety of topics, then it would help you to win the trust of customers. Some of the main blogging platforms that would help you to build your own blog are as follows;
Text Pattern offers a user-friendly content management system, elegant, and flexible blogging.
Squarespace offers hosting, domain, e-commerce, blogging, galleries, pages, and easily build a website
WordPress offers free readymade themes, customizable, customization, and website building.
Customer Analysis
Questioners' surveys are the best way to conduct the customer market research analysis. While surveying, you should make sure to include the precise questions that would provide you the exact and to-the-point answers. Most importantly, you could also ask them about the customers' feedback.
If you interviewing customers via face to face, phone, or email, then it's highly time-consuming. However, it would provide you the most useful information about the company's product.
You could also carry out the product usability test on how the target customers would utilize the product or the blog. It would help you to determine which features are good and the others are baffling. There are many free and paid usability test services. You could simply analyze customers while they use your product or service. Some of the main surveying and customer analysis platforms are as follows;
SurveyGizmo is a user-friendly software that offers you create web forms, polls, quizzes, and online surveys.
Key Survey is an application for enterprises to collect feedback from customers, manage, and leverage feedback.
SurveyMonkey is a tool that allows you to develop professional online surveys.
Product Feature
When you're developing the product at this stage of how to start a tech company, here are some of the following features that you should keep in mind;
You should write down all the features on the paper that you want to offer to your customers.
You should categorize various features search and registration into groups
You should add sticky notes comprising of important information at the various places on the page. If the information is important, then you should add it at the top. If it's less important, then you could add it within the groups.
Mockup Website
You should create a dummy website and add a text description at all the boxes and groups. It would help you to determine how much text you're going to need on the website. However, you shouldn't hesitate to do the coding for your website. Developing your mockup wireframe would give you a better understanding of how functional your website would look. Some of the wireframe mockup platforms that would allow you to convert your ideas into reality;
Mockflow is a wireframe tool that offers mockup app wireframes, WordPress, websites like Drupal, and blueprints.
NinjaMock is a free web app that offers mockup development of the website and mobile app design.
Lovely Charts is a tool that offers to develop prototypes
Gliffy offers to create UML diagrams, wireframes, and flowcharts
Launch your Tech Business Company
In the beginning, your focus should be on functionality, instead of appearance. When you launch the functional unrefined website and start offering products. You should keep developing the website and keeping your customers updated about the product.
You should consistently ask for feedback from the customers, and keep improving your products. Bill Gates said;
"It's fine to celebrate success but it's more important to heed the lessons of failure."
Conclusion: How to start a tech company
After an in-depth study of how to start a tech company, we have concluded that launching a tech company is no piece of cake. It's a step-by-step comprehensive process and you have to follow all the steps from the name, building website, customer market analysis, and logo to products.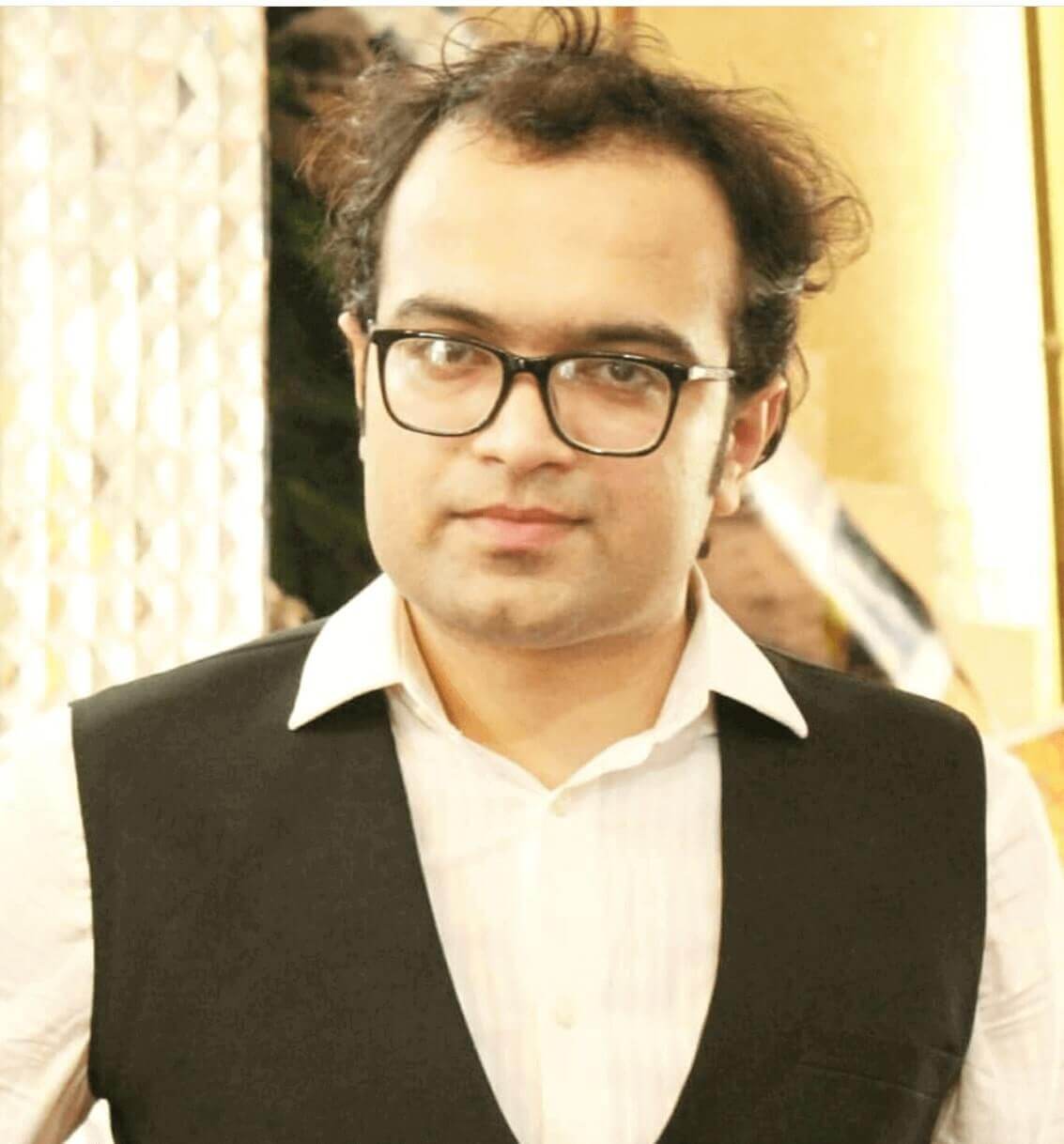 Ahsan Ali Shaw is an accomplished Business Writer, Analyst, and Public Speaker. Other than that, he's a fun loving person.