Introduction
PESTLE analysis of Facebook. Facebook is an American social networking platform and a global multinational company. Andrew McCollum, Mark Zuckerberg, Dustin Moskovitz, Chris Hughes, and Eduardo Saverin are the founding fathers of Facebook. They established the company on February 04, 2004, while studying at Harvard University.
According to a study, Facebook is among the top 5 tech US companies like Apple, Google, Microsoft, and Amazon. The monthly active users of Facebook are roundabout 2.7 billion people worldwide in 2020.
According to a report conducted by Forbes, the estimated annual profit of Facebook is 78.97 billion dollars by the end of 2020. Out of which the net income of the brand after deducting all the expenses is roundabout 30.22 billion US dollars. Facebook earns most of its revenue from ads.
Facebook social media platform, Facebook dating, Messenger, Instagram, Calibra (Electronic payment system), WhatsApp, Portal (Video Calling Device), Stories, Newsfeed, Marketplace, Workplace (business tool), Oculus (virtual reality device), and Watch are some of the main products/services of Facebook.
Pinterest, LinkedIn (professional networking platform), WeChat, Snapchat, Vkontakte, Bytedance, and Twitter are the main competitors of Facebook in the social media industry. Google and Amazon are the biggest competitors of Facebook in the advertisement industry. Tinder, Hinge, and Bumble are the main competitors of Facebook in the dating application platforms. Microsoft Team, Zoom, and Slack are the prominent competitors of Facebook in the business service tools industry.
In the pestle analysis of Facebook, we'll discuss various macro-environmental factors that impact the performance of the business. Here's the pestle analysis of Facebook;
Political Factors Impacting Facebook
Political Stability
The political stability of any country plays a very significant role in any business. Facebook has a department by the name of the political action committee to establish links and relationships with politicians so that they would create favorable policies for the company. They should inform the company before deciding anything.
The reason politicians are willing to help the company is that they're aware of the power and influence of Facebook. Billions of people use Facebook daily around the world; it gives the brand a unique competitive edge.
Political Association & Allegations of Election Rigging
In the US election of 2016, the campaign managers of the Trump administration had used the platform of Facebook and manipulate the minds of people at a mass scale. It created a big controversy in the following years and attracted a lot of media attention. Mark Zuckerberg has recently faced tough questions at the congressional testimony in April 2018 and Oct 2019.
Trump Administration & China
The tension between China and Trump has always been on the verge of collapse throughout his presidency of 4 years from 2016 to 2020. President Donald Trump was following the nationalist and protectionist policies and China continuously kept on blocking Facebook. As we know that China is the world's largest market. According to an estimate conducted by china-briefing.com, both of these countries have imposed a tariff of approximately more than 550 billion US dollars by the end of 2020.
Impact of Political Tension
Top US tech companies like Apple, Google, and Facebook are running some of their tech operations with the collaborations of Chinese tech companies. When the tension increases between the two countries, and it results in the form of an increase in tariff. In 2017, the trade tariff between China and the US was around 23 billion US dollars. In 2020, it has increased to approximately 50 billion dollars.
An increase in taxes can disrupt all the processes and profitability of companies like Facebook. Hopefully, the tension between the two countries would calm down under the presidency of Joe Biden in 2021.
Ban in some countries
Facebook is a social media platform and it allows people to share their views, ideas, and pictures openly without any restriction. As long as your views are complying with the community standards defined by Facebook. Therefore, such a platform poses a great threat to authoritative and dictatorial countries like China, Iran, North Korea, etc. That's why such countries have banned access to Facebook.
Economical Factors Impacting Facebook
Growth in Developing Countries
Availability of internet access and mobility has increased the literacy rate and tech understanding of people in 3rd world countries. It means that the tech industry is growing in populous developing countries. In other words, it presents a great opportunity for tech companies like Facebook because they want more people to join their platform. When more people sing up to a social media platform, it would help the company to attract more ads.
Sub Branches
Facebook is a global multinational corporation and operating its business worldwide. Now some of the developing countries like Pakistan are pushing the tech companies to open up their sub-branches in their countries because the brand has 100s of millions of users in those regions. Opening up a branch means that Facebook would have to build offices, hire employees, pay taxes, and comply with the local laws.
Business Model & COVID-19
Facebook is following a business model of earning through ads just like newspapers, TV ads, and journals. It's a good model when the economy is growing and businesses are flourishing. The recent pandemic of covid-19 has shut down businesses because of the lockdown everywhere. As a result, many companies and businesses pulled out their marketing campaigns. If things would keep on going like this, it's very bad for the revenue of the company.
Fake News & Accounts Hacking
News like Russia's interference in the election of 2016, hacking of social media accounts, and security breach are badly impacting the reputation of Facebook. Such news wouldn't attract the new users and businesses won't hire Facebook for their ads campaigns.
Social Factors Impacting Facebook
The shift in Core Values
The purpose of Facebook was to connect people around the world. A platform where people could share their ideas, thoughts, and views without any judgment and fear and the company stayed up to its standards in the early years.
But recent controversies, community standards, Facebook jail, and other restrictions show that the company has shifted from its core values of freedom of speech and expression. Nowadays the focus of Facebook is based on majority beliefs. The company would follow the same policies whatever the majority says.
Profit Oriented
In the beginning, the focus of Facebook was on freedom of expression and connecting people around the world. It seems that the company has changed its focus from people to profit with its paid advertisements, sponsored posts, and other paid campaigns.
Compromise on Quality Service
Many people have complained in recent years that their newsfeed is crowded with sponsored posts and paid advertisements. Facebook isn't the same social networking platform as it used to be. Critics have also said that the brand has compromised on the quality service.
Widespread Usage of Smartphones
According to an estimate, approximately more than 80% of users sign in to Facebook through their mobile devices. The market of smartphones is growing and more and more are buying smartphones. It seems that the smartphone has become a necessity for everyone.
According to a study conducted by statista.com that social media users would reach approximately 3.02 billion people around the world by the end of 2021. The widespread usage of smartphones and social media presents a great opportunity for Facebook to increase its market share by adding new features.
Checkouk my other article for more detail: Pestel analysis of Facebook
Technological Factors Impacting Facebook
Highly Competitive Social Media Market
The social media market has become very competitive over the past few years. Especially with the rise of Tiktok and Snapchat, they have become very popular among teenagers and young audiences. In fact, they pose a great threat to Facebook because Tiktok has acquired 1 billion users within a year. The company has started its video-sharing platform to compete with Tiktok.
Security Issues
News like a security breach, account hacking, and stolen data are getting common on Facebook. The company should make its server more secure that such issues don't happen. It's because such problems would cause a bad reputation for the company. Facebook won't be able to attract and retain new users under such circumstances.
5G Technology
Tech companies like Samsung, Apple, and Huawei have recently launched 5G modem hardware in their latest models. The network companies would also launch 5G service once it becomes common among the public. The research and data suggest that it's a high-speed technology.
Now Facebook has a great challenge to face and that is to keep up with the pace of fast network technology. There shouldn't be a delay in playing video, voice and video shouldn't be late, and everything should appear with one click.
Legal Factors Impacting Facebook
Impact of GDPR
According to an estimate, approximately more than 70% of Facebook users are concerned about their data security. According to GDPR (general data protection regulations) of the European Union that tech companies can't force users to give access to their personal data, sign up, or other private details.
The GDPR lawsuit can impose a penalty of billions of dollars. According to an estimate, Facebook paid a penalty of 500,000 pounds in 2018 under the data protection act of 1998. Office of information commission official said that the platform failed to protect the data of 1 million UK users.
Digital Tax
The UK and the EU have launched a new tax by the name of "digital tax." It means that the tech companies are liable to pay higher taxes because they're multi-billionaire companies and they pay a very little tax. It's a great threat to tech companies like Facebook, Google, Apple, Microsoft, and Amazon. It means that they have to pay a huge sum of their annual earnings in the form of digital taxes.
Environmental Factors Impacting Facebook
Environmental Regulations
Governments and countries are moving towards environmentally friendly and sustainable technology. It's a great challenge for tech companies to achieve zero carbon emission to the environment. According to the policy of 2020 and beyond Facebook, it said that the brand has achieved net-zero carbon emission throughout his global operation. The company is using 100% renewable energy.
CEO and Co-Founder of Facebook, Mark Zuckerberg, said;
"Climate change is a crisis we will only be able to address if we all work together on a global scale and Facebook is committed to playing its part and helping to inspire real action in our community. We are taking steps to reduce our emission and setting the goal to reach net-zero for our company's value chain by 2030."
Conclusion
After an in-depth study of pestle analysis of Facebook, we have realized that Facebook a strong market position with billions of daily active users. But macro-environmental factors like GDPR laws, digital tax, and competitive social media market can pose a great challenge to the company in the upcoming years.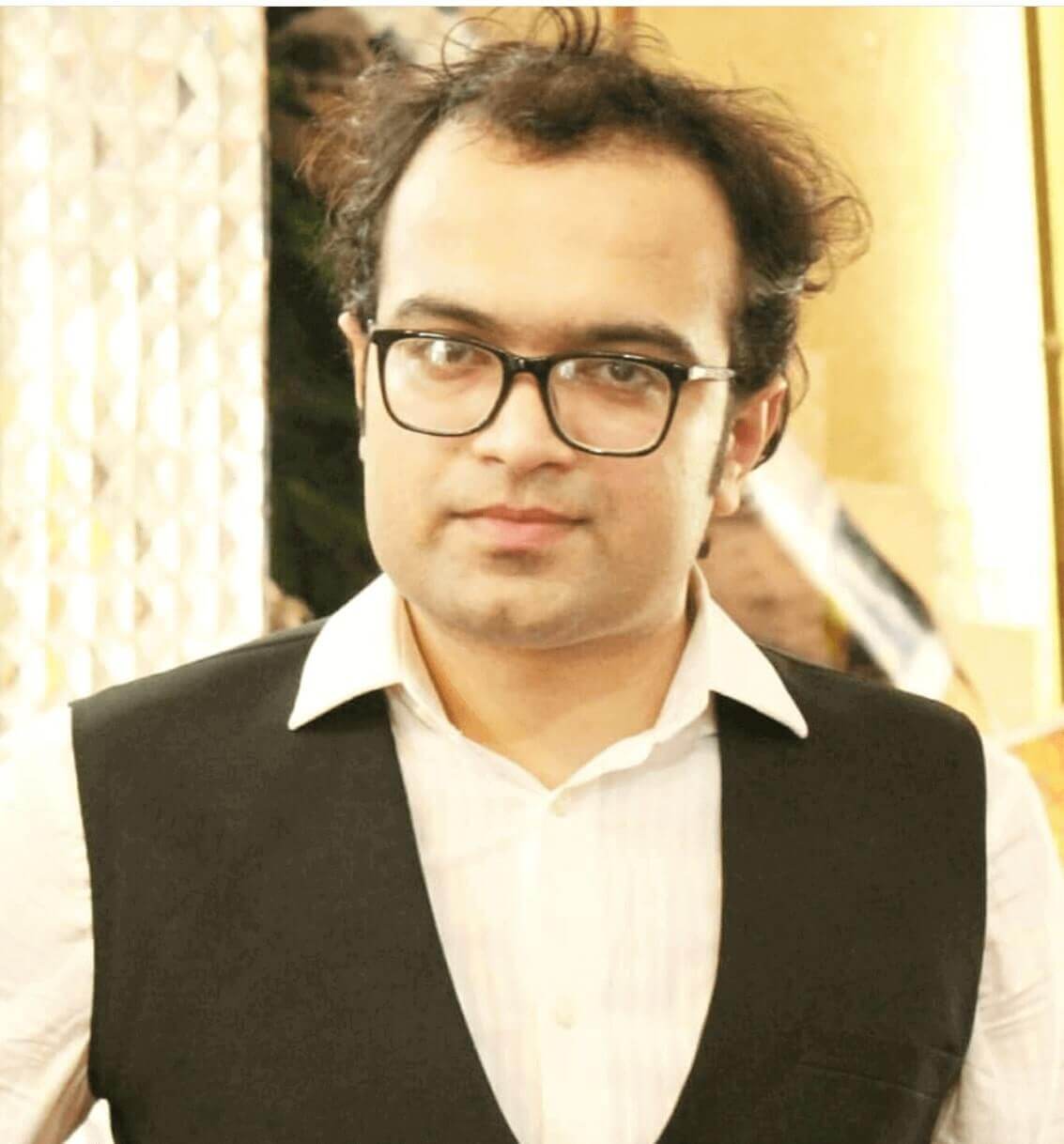 Ahsan Ali Shaw is an accomplished Business Writer, Analyst, and Public Speaker. Other than that, he's a fun loving person.