Introduction 
Many people have got business ideas and it may be good. But there's a huge difference between the idea and establishing a successful startup business. Now, you should ask yourself do you have the energy and commitment to be a thriving entrepreneur. If the answer is yes, then you should transform your idea into reality. Today, we'll discuss how to start a startup, step-by-step complete, and FAQs.
How to start a startup
If you don't know how to start a startup, then don't underestimate it and consider that you could do it immediately. As a matter of fact, it requires a lot of hard work, commitment, dedication, capital, sleepless nights, struggle, and failures before achieving any success. According to an estimate, 71% of startup businesses fail for the past 10 years.
Once you launch your business, then you have to work day and night to keep going. If you have a guideline, then it gives you motivation. Realistically speaking, the process, steps, and circumstances of every startup are different. However, I've tried to outline some of the main steps that are common for a majority of startups. They're as follows;
Create a Business Plan
You've got a business idea, and then it's an ordinary thing because many people have ideas. On the other hand, if you have a proper business plan on paper, then it's more realistic. Some of the statistical figures about the startup companies that have business plans;
64% of them develop their businesses
36% of them obtain capital investment
36% of them receive loans from the banks and financial institutions
Here are the statistics about the entrepreneurs that don't have a business plan;
43% of them cultivate their businesses
18% of them get capital investments
18% of them receive loans from the financial institutions
The abovementioned statistics show the clear advantages of having a formal business plan. Now the question is how to create a business plan. A business plan is a written plan of your company's future that what you want and how you're planning to achieve it. Usually, it outlines the company's business strategy ranging from 3 to 5 years.
If you're an enthusiastic entrepreneur, then a business plan should be your top priority. A business plan comprises of following steps;
Executive Summary
Company's Business Description
Legal Structure
Market Analysis
Detailed Product Description
Marketing & Promotion Plan
Finances
Raise Capital/Funds
Now, let's talk about the finances because your startup needs capital to get its feet off the ground. There isn't an exact financial figure required for every business. However, the capital requirement for a startup varies from business to business and industry to industry. Some startups require more funding and others require less.
For instance, a part-time small startup may require 10,000 dollars because it doesn't need equipment, workforce, and any other expenses. Some other startups may require millions of dollars. Here are some of the main sources of raising funds;
Crowd Funding
Banks
Angel Investors
Venture Capital
Friends & Family
Credit & Personal Savings
Entrepreneurs usually have to invest money from their own pockets in order to earn the trust of investors. It would show your commitment to the startup. However, it's important to keep in mind that launching a business is very expensive. When you're creating a business plan, then it should include a financial plan like;
Cash flow Statement
Profit & Loss Statement
Sales Forecast
Balance Sheet
According to a study, 82% of businesses fail because of capital limitations and cash flow problems. However, you'd use various statements to make an estimate that how much money you'd need to get started.
For instance, how much does it cost to develop a mobile app? If you're a small startup company consisting of few people, then it would cost you 50,000 dollars to 100,000 dollars. This estimate doesn't include customer acquisition and running variable costs.
The point is when you're planning to raise capital, and then you should exactly know how much you're going to need for the project. You have to conduct thorough financial research and add a realistic figure to your plan.
For instance, your analysis tells you that you need 100,000 dollars to get started, and you don't have 100000 dollars. It doesn't mean that you should give up. It means that you should look at some other options and compare them with the interest rates.
According to an estimate, small companies only receive 22% of loans, and the remaining 78% of the business loan goes to the established large companies. It's because banks and financial institutions don't give out a large sum of money to those small companies that don't have assets and stable income.
When banks aren't willing to give you loans, then you should look for investors. An investor could be;
Venture Capitalist
Angel Investors
Family & Friends
Investors want equity and share in your business in return for their investment. You should be careful at the stage and don't give out the equity of your company. The type of business you're in impacts the decision of investors. Like the venture capitalists in the USA prefer to invest their money into tech and software startups.
You should keep in mind that it's not easy to find potential investors and venture capitalists. However, when you do, then you should know how to pitch your business idea. The key financial figures should be at your fingertips. The details you refer it to the business and make sure to give out a copy of your business plan.
When you're distributing a business plan, make sure that it should have an executive summary, because investors usually don't have time to read the details.
Right People
At the 3rd stage of how to start a startup, now you have got investment from the investors. When you're launching a company, then you'd need help from people in the form of team members like managers, employees, etc. The exact number of employees varies from company to company. For instance, the number of employees in the Tech Company and the restaurant would be completely different.
First of all, you should register the business name of your startup, and get a federal tax ID number from the IRS. The IRS department would send you EIN (employee identification number) and other business information. It's better if you consult with;
Financial Advisor
Accountant
Lawyer
If you don't have financial, legal, and accounting expertise, then it's highly advisable to consult professionals because they'll save your time, energy, and resources. They would tell you how to perform tax obligations, legal requirements, and structure your business in terms of;
Sole Proprietorship
Partnership
Corporation
Limited Liability Company
It's better that you should surround yourself with financial advisors, lawyers, and accountants because they aren't on your company's payroll. You should remain in contact with them.
Website & Physical Address
The web and physical address both are important for your business. Whether it's a manufacturing unit, retail, or office space, you'll have to rent/lease property to perform daily operations. However, it's not doubt leasing a property is more expensive, but it allows you not to tie up your resources.
It's worth mentioning it here that you should raise sufficient capital so that you could buy a property. It would save you a lot of money in the long term.
You shouldn't wait for your startup to become an operation. Instead, you should launch your company's website and start promoting your business. The online platform would allow you to connect with your audience and start earning from the website. Make sure that your online platform is speedy and fast.
Most importantly, you have to remember the fact that your business can't survive without its online presence. After launching your website, next, you have to amplify your presence on the social media platforms like Facebook, Google, Snapchat, Instagram, TikTok, Twitter, LinkedIn, and YouTube. It's because your potential customers are on these platforms, that's why you have to be there.
Marketing & Promotion
If you don't know how to do the marketing and promotion of your startup, then you have to learn it and become an expert in it. Let's say you're offering the top product/service in the world, but people are familiar with it. That's why marketing is important for your business. Some of the digital marketing techniques that you should learn are as follows;
PPC (pay per click advertising)
SEM (search engine marketing)
SMM (social media marketing)
SEO (search engine optimization)
Email Marketing
Affiliate Marketing
Content Marketing
If you're running an offline business in the local community, then you should consider utilizing traditional marketing techniques like;
Billboards
Television Ads
Radio Advertisements
Print Media
These conventional marketing methods could be successful depending upon your business type. Things could become problematic when you rely only on traditional marketing techniques and avoid the latest digital marketing tools.
If you don't know how to do marketing for your business, then you should hire a marketing expert to do the marketing for you. The marketing and promotional campaigns would boost the performance of your startup.
It's important if you allocate a separate budget for your startup and distribute it into various heads that how you're going to spend it on different channels. You should have a separate plan and put it on the paper in terms of ROI (return on investment) and cost perspective. The point is that marketing should be the top priority of your startup.
Database of Customers
If you're following all the steps of how to start a startup, then it means that you're moving on the right track. It's because if you're doing the marketing and promotional campaigns, have launched the website, then you're building a customer base.
Now, it's time to check whether you have got the right database of customers or not. You have to analyze their purchases and buying behavior. If you want customers to make repetitive purchases, then you have to provide quality customer service.
Most importantly, your target customers should be your top priority. If you treat them better, then they would be your lifetime customers.
Contingency Plan/Expect the Unexpected
It's not easy to establish a startup company. Therefore, you should be ready to face different types of hurdles and you shouldn't let to discourage you and down your morale. The road bumps and differences you face teach you a new lesson.
Setbacks and mistakes are part of the startup journey. Sometimes, it would make you feel that everything is out of your control. The team members would come and go, but you have to stay strong and committed to the main objective. It's possible that you'll make the wrong decision. However, when you do make wrong decisions, realize it, and learn from your mistakes.
Most importantly, you should regularly pay your bills, taxes, and follow the laws.
FAQs
Some of the frequently asked questions relevant to the startup are as follows;
What's the first step to start a startup?
The first step of the startup is to write a comprehensive business plan.
How to acquire capital for the startup?
You can acquire capital from friends, family, investors, venture capitalists, banks, and financial institutions.
Does a startup need a website?
A majority of startup companies have their websites and strong social media presence.
How to use marketing for your startup?
You could do it by content marketing, SEO, social media marketing, pay-per-click, and many other ways.
Conclusion: How to start a startup
After an in-depth study of how to start a startup, we've concluded that establishing a startup company requires a lot of patience. You should make sure that the idea you have chosen for a startup is sustainable. If it has worth and sustainable, then you should take the step and create the business plan, launch a website, build customers, do marketing and promotion, and keep on growing.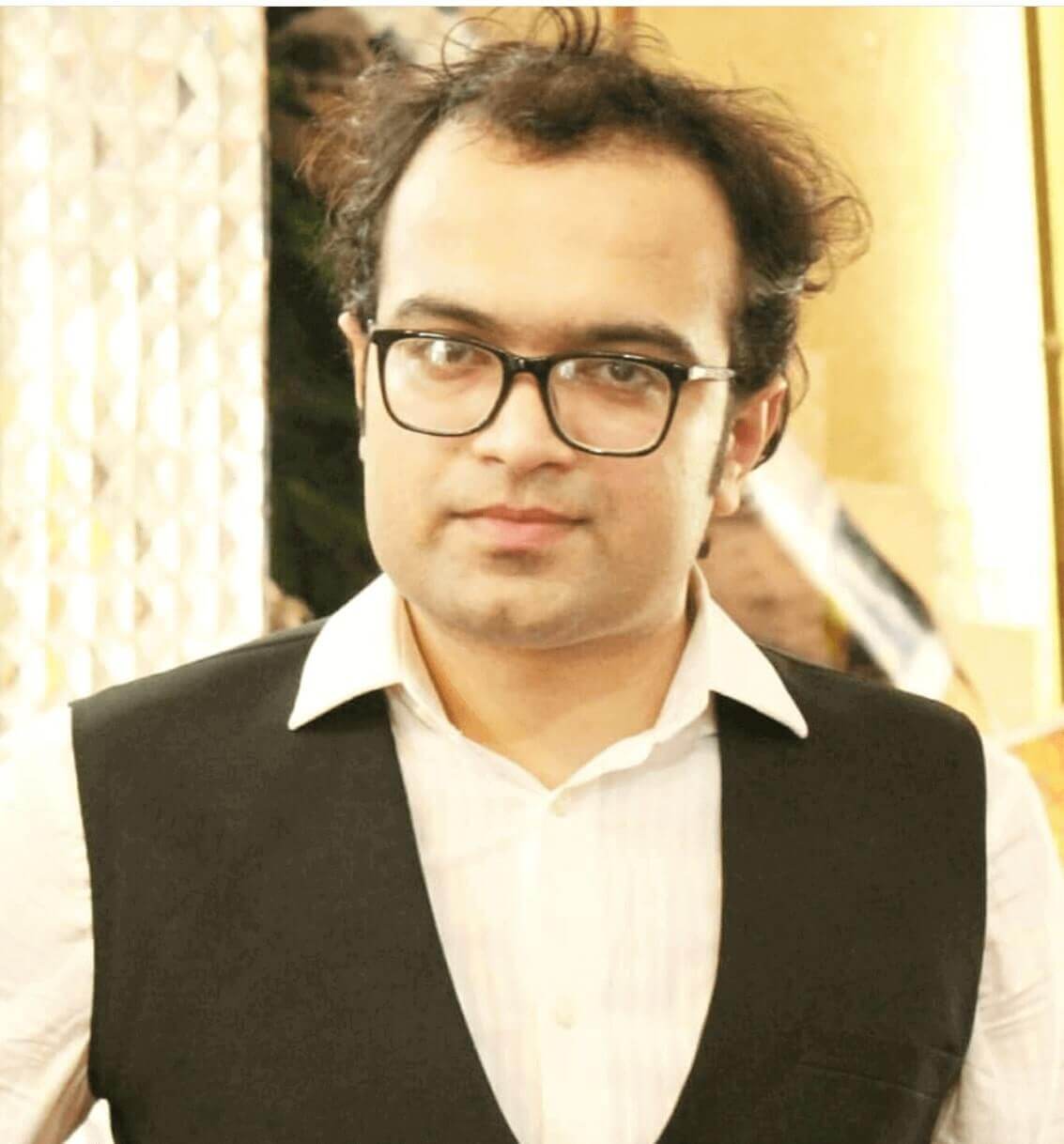 Ahsan Ali Shaw is an accomplished Business Writer, Analyst, and Public Speaker. Other than that, he's a fun loving person.