Introduction 
The clothing business has been growing and booming for the past few years and it continues to grow. According to an estimate by Statista, the worth of an online retail clothing e-commerce business was 102.5 billion dollars, and it would increase by approximately 153.6 billion dollars by the end of 2024. It's the growth of 50% in the upcoming years. Today, we'll discuss how to start a clothing business in the step-by-step complete guideline.
How to Start a Clothing Business
It's time to dive into the discussion of how to start a clothing business, the step-by-step guideline as follows;
Find out Market Opportunities
It's a good thing that you know what type of products/services you want to sell, but don't jump into the market yet. One of the main reasons businesses and companies fail in the market is because customers don't want the product that they're offering.
First of all, you have to conduct thorough market research. You can use paid and free resources to find out the clothing needs of the target market. Speaking of market research; you can do it in two ways. Primary market research is when you gather the data from the market and analyze it. Secondary market research is when you collect the data from other sources like Market research.com, NPD, and Nielsen.
When you're collecting the data from secondary sources, then keep in mind that it would be costly. Therefore, you should consider the primary market research method. Some of the main tools for primary research are as follows;
Google Trends: it allows you to study the consistent growth and popularity of the specific items that you're offering
Facebook Analytics: it provides you insights into the interests, likes, and behavior of your target customer that could be very helpful in the decision making
Competitor Research: it shows you the competitors' brands that people like or hate by analyzing their comments and reviews.
Identify your Target Customer Market 
After conducting the market research, next, you should find the target customer market and their needs and wants. It means you have to identify a specific segment of the target customer that desires your product. You can call those specific segments your target customer market.
Now, your focus should be on connecting with those people. The more and better you comprehend the needs and behavior of those people, you increase the possibility of making them actual customers. However, when I say conduct the market research, I mean both in terms of demographic and psychographic;
Demographic: it means the geographic location of the people, marital status, income level, gender, age, etc.
Psychographic: it means to know the problems of customers and what solution they want, shopping behavior, their lifestyle traits, interests, hobbies, passion, likes, and dislikes, etc.
Writing Business Plan
It's time to develop a comprehensive business plan; some of the main elements of the business plan are as follows; 
Mission statement: it tells what your company is all about, what types of products it's selling, and your team members?
Goals: what your business wants to achieve, specific, measurable, and actionable goals and objectives.
Market research: here mention the statistics of the market research and show the growth of your business and its success rate
Strategies: how you're planning to achieve your goals and reach your destination
Usually, the business plan of the clothing line comprises three to five years of your business performance. If things don't go as planned, then you should mention the contingency plan. Most importantly, you should add something to compare your performance and prove that you're moving on the right track.
If the business plan of the clothing business is for the investors and partners, then you should be specific, carefully present strategies, and be promising. It would allow you to bring people on board with your plan.
Design your Clothes
Now, let's back to work and design interesting and creative clothing designs. When it comes to designing clothes, some of the things that you should keep in mind are as follows;
Have a Sketchpad: you should have a sketchpad with you all the time, you don't know when an inspirational thought struck your mind and give you a unique and creative design
Don't Compromise on Quality: when you're working in the luxury clothing business or boutique, then your target customer is the best judge of the quality product
Create a Sample of creative designs: when you develop a sample, then it offers you a real-life working experience of your business. You would negotiate with the manufacturer over cost. While doing so, you shouldn't put more focus on the technical details, it would compromise your creativity.
Build your Tech Pack: you should provide the basic design tech information like measurements, accessories, and material to the manufacturer; so that they could start developing the clothes on time.
Get your Clothing Manufacturer
Having the right and expert clothes manufacturer is the key to the success of your company when you're establishing a clothing business. You should take as much time as you need to carefully look before selecting any manufacturer. Some of the suggestions while searching for a clothes manufacturer are as follows;
Domestic & Overseas Manufacturers
When you go overseas, then it offers you a lot of advantages in the form of cost. But you should be aware of the potential disadvantages like low product quality, and slow delivery time.
If you're running a business in the US market, then you could easily find the clothing supplier on the Handshake. It's a platform of the wholesale market that allows small businesses to connect with the manufacturers and wholesale distributors.
Be Creative
You should start your search on social media, relevant Facebook groups, and Google. It would allow you to increase your network and connect with the right people in the industry. After connecting with various clothing manufacturers, you should ask them questions relevant to your demand, and check out reviews if they have a website. 
Establishing Clothing Brand
You should gather around all of your creative thoughts and designs in order to establish your brand at this stage. It is in the form of color palette, product photography, graphical illustration, logo, and brand name. It can be an overwhelming experience to design your brand. If you don't have the designing skills and expertise, then you should consider using the free and paid tools. The Shopify offers following features;
Online video maker
Slogan maker
Domain name generator
Business name generator
Logo maker
RedThreads
Some of the freelancing platforms where you can find an affordable graphic/logo designer;
Upwork
Designcrowd
99designs
Fiverr
Set a Price
If you're going to set a price for your clothing items, then you have to keep in mind various costs like manufacturing cost, production, labor, and material cost. Along with basic costs, you should keep in mind the factory overhead costs like employees' salaries, shipping, and transportation cost, inventory, and warehousing.
After calculating all of these costs, you should set such a price that would cover all the costs and make your business profitable. There are many strategies for setting the price; keystone markup is among one of them where you simply double the price. If your cost is 10 dollars, then you set a price of 20 dollars.
Whatever pricing you adopt, you should keep in mind the affordability of the target customers and how much they're willing to pay.
Start Marketing
Marketing and promotion of your brand and the store are very important. You won't have any sales if people don't know about your store. You should start marketing and promoting your business/brand/products even before launching your store.
Social media advertising tools like Facebook Ads, is an excellent tool to reach and approach your target customers. If your business is limited, then social media advertising would be best for you even then. All you have to do is to create interesting content to attract the attention of the target audience. 
Marketing through social media influencers is a great strategy. You can offer some free clothes in exchange for few shoutout videos on social media, make sure they have a great fan following. 
You have customer data and their email addresses, then you can use email marketing. It's a very good cost-effective market strategy. It helps you to establish a long-term relationship with your customers.
Set Sales & Distribution Target
When we talk about how to start a clothing business, then you can't establish a fully functioning brand in a single brand. It's a process and it takes a lot of time to grow and build a reputation in the market. However, when you're launching a new business, then you've to test out many new things, and there will be errors and mistakes. You should stay strong and keep rectifying the mistakes.
You should set realistic and measurable goals. For instance, you can't possibly expect to earn a million dollars a month in the early stages. Instead, your goals should be like increasing sales 15 to 20% in the first year. Such goals are measurable and achievable. You should develop partnerships with local distributors to deliver your products to the end customer.
Find Partners & Investors
After you set up everything, you should launch your product in the market. You have been experimenting with various marketing and promotional strategies to establish your brand. You should consider the option of developing partnerships with other companies to grow your business by exploiting your company's growth.
Conclusion: How to Start a Clothing Business
After an in-depth study of how to start a clothing business, we've realized the clothing business is a very creative field and it requires a lot of time to establish in the market. If you want to launch a clothing company, then you should follow and practice the abovementioned steps.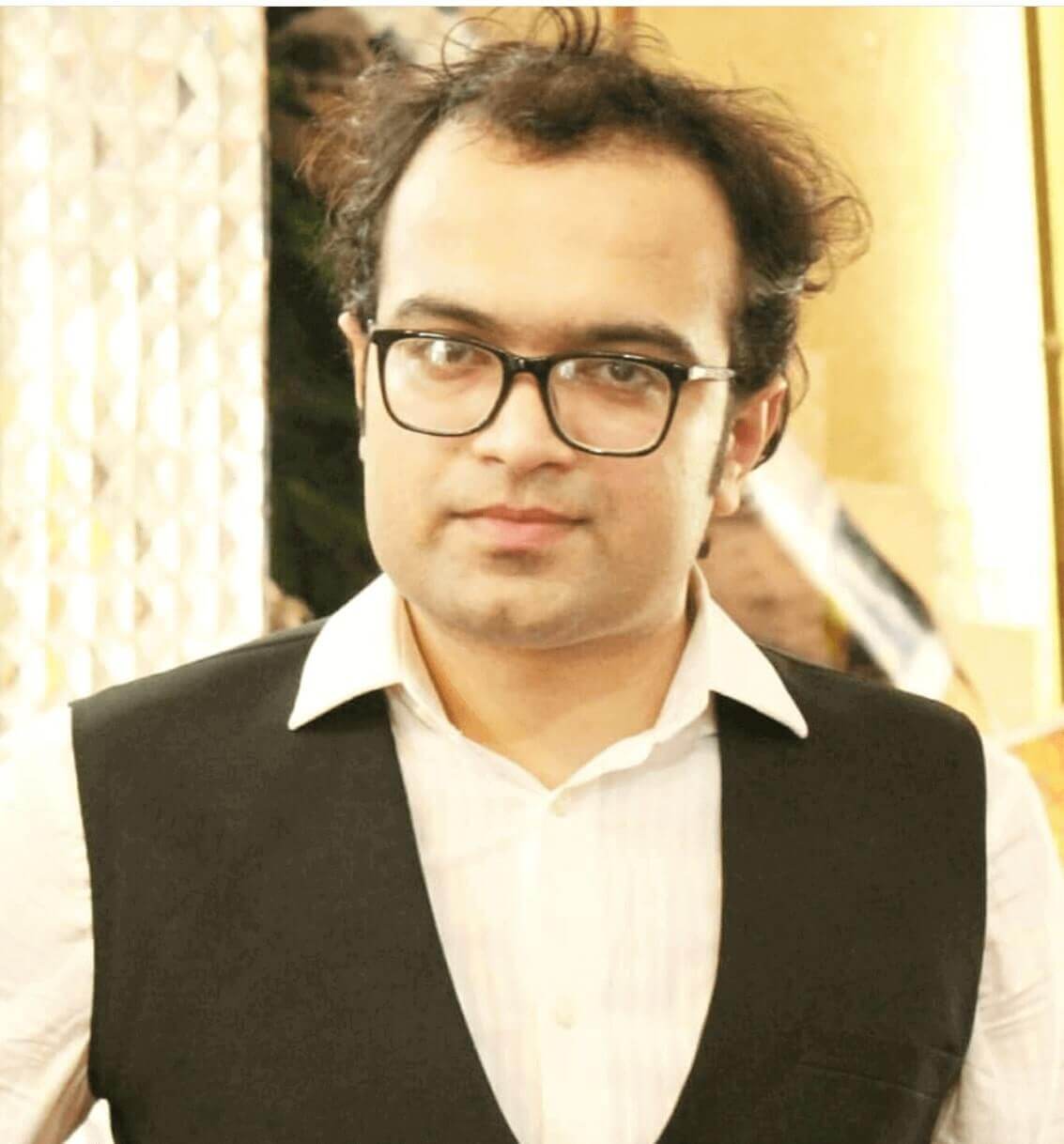 Ahsan Ali Shaw is an accomplished Business Writer, Analyst, and Public Speaker. Other than that, he's a fun loving person.