Introduction 
If you have an interest in the hotel and food restaurant business, and you don't know how to start a food business. It might be an excellent time to start a food service and hotel business. According to an estimate, the annual growth in the food industry would reach approximately 4.2 trillion dollars. Another statistical study shows the roundabout 90% of the restaurants in the food industry fail, and only 10% of them survive. Today, we'll discuss how to start a food business in detail.  
How to start a food business
Some of the main steps in launching a successful food business are as follows;
Create a Business Plan
The first thing you should do is to conduct market research in terms of studying competitors, trends, target customers, food service, and then write a business plan. You should also consider researching 4Cs in terms of consumer, customer, context, and channel. Some of the main elements in the business plan that you should define are as follows;
Target Market
Your target customer market, whether it's senior citizens, young, middle-aged, teenagers, gen Z, gen x, millennial, or baby boomers. After narrowing down your target customer, next, you should study what/why/where they buy and what makes them buy. It would help you to understand their needs and wants so that you could make them relevant target offer.
USPs (Unique Selling Points)
Here you evaluate your business and consider what makes you different from the competitors. You should create a list of those points. While doing so, your focus should be on relevant points. If your target market is families, then you should offer nutritious child-friendly meals and food, it would give you a competitive edge.
Restaurant Style
What type of hotel and restaurant you're planning to start; full service, fast and casual, quick service, coffee shop, bakery, or something. They all fall under the category of the food business. However, they all have different timing, work schedule, and require different investments.
Food Type/Menu
You should carefully select the food items on the menu that you're going to offer to your customers. However, you should keep in mind the latest trends like gluten-free, allergy friendly, or vegan food, and try to develop a link between your offer and the prevailing trends.
Brand
The branding comprises many small things like the uniform of your staff, music, menu, imagery, and logo. All of the things collectively create a perception and tone of your business. That's why you have to be very careful at the branding stage and send the right message however you want to be perceived.
After creating your business plan, you should go out and find your target customers and connect with them. You should ask them about their views like a poll and market research.
Check out another similar article: How to start a restaurant business in detail.
Raising Funds
The next stage is how to start a food business is raising funds and securing investment. Not everyone has got all the resources at the beginning of launching a restaurant. Some of the main sources from where you can raise funds are as follows;
Government Aid
Crowdfunding
Partner or Investor
Help from friend or family
Bank Loan
The food business takes years to establish and start making profits, and money would be tight in the beginning. Therefore, you should be ready about the limited funding in the beginning. If you're making a partnership with anyone, then carefully choose the partner that would stay with you for some time.
Location
It's no doubt location matters a lot if your food business depends on the food traffic. It's not the same case if you're launching an online food business. However, you should carefully choose the location. While doing so, you should keep in mind the following factors;
Cost: the expected sale and profitability would tell whether you can afford the rent of a particular location or not.
Accessible to Customer: you should know how your target customers come to the restaurant on foot, by car, or public transport.
Restriction: some areas have strict regulations about the timing or noise, whether your customers or suppliers fall within the category or not.
Competitors: the proximity of competitors' business would have a significant influence on your business, you should know how far and near your competitors are
Future Plan: you should keep in mind the growth rate of the neighborhood, whether it's increasing or decreasing, and the upcoming or prevailing projects in the area.
Designing Layout
After selecting the location, next, you should design the layout of your space. Of course, the design depends on the type of food business you're in. Usually, hotels and restaurants allocate 45 to 60% of the total space for dining, and the remaining 35 to 40% of the space is for kitchen, storage, and office space.
While designing the layout of your hotel, make sure that the flow between the kitchen and the dining hall should be smooth. The food preparation room is also important. The chef and the cook should have sufficient space to decorate dishes, garnish, chopping, and doing other activities.
Most importantly, you shouldn't put the dining area in the corner. In fact, it's the main area where the magic would happen. Therefore, you should find the right balance between all of these spaces.
Check out: Swot analysis of food and beverage industry
Supplier
A food business has to deal with a number of suppliers ranging from food supplies, kitchen appliances, bar equipment, pos system, and furnishing. You should create a list and make a budget estimate of the short term and long term, and start looking for partners. It's important that you don't compromise over the quality. However, the quality suppliers would be pricey and leave a lower margin for you. Therefore, you should negotiate a good with them.
You can find suppliers by doing a casual search on Google or Facebook, visiting the local market, or asking the people in the neighborhood. When it comes to selecting a supplier, you should choose a supplier that is reliable, trustworthy and has a good record of delivering the supplier on time.
Licenses & Permits
The license permits and regulations of various states and countries are different. It's important to consult with the local administration and regulatory office in order to make sure that you're following all the food and safety regulations. However, some permits and licenses take time to acquire, so that you should keep in mind the processing time.
Check out: Pestle analysis of food and beverage industry
Recruiting Employees
Now, you have reached the stage of recruitment employees for your food business. The range of employees varies from the size of your hotel and restaurant. Usually, it comprises dishwashing staff, cleaning personals, bartenders, hosts, waiters, sommeliers, chefs, sales and marketing manager, accountant, purchasing officer, and HR manager. You should hire sufficient employees to run various tasks of your business smoothly.
You should hire those people who have the experience, quick feet, multitasking, handle the work pressure, and good track record of dealing with customers. Most important, you should check out their backgrounds, verify references, and then interview them.
Marketing & Advertisement
Before launching the restaurant and making it public, you should allocate some marketing and advertising budget to let people know about your presence in the market. It's no doubt word of mouth marketing is one of the best strategies. However, some of the other marketing and advertising channels are as follows;
Website: a website of your restaurant sends a positive image, it should include, open/closing time, order place, staff, food menu, and other things.
Social Media: your food business should have a profile on social media platforms like Facebook, Google, LinkedIn, Instagram, Twitter, etc. it would help you to connect with your audience.
Newspaper Ads: as the name implies advertisement in the local newspaper or online
Promotion via New Guest: you should make an announcement of providing free drinks to the first 10/50/100 new guests.
Conclusion: How to start a food business
After an in-depth study of how to start a food business, we've concluded that the food business is indeed one of the world's leading businesses. Here we have discussed the complete process of launching a business from the business plan, raising funds, suppliers, branding, and marketing and advertisement. If you follow the abovementioned steps, then you can successfully launch a food business.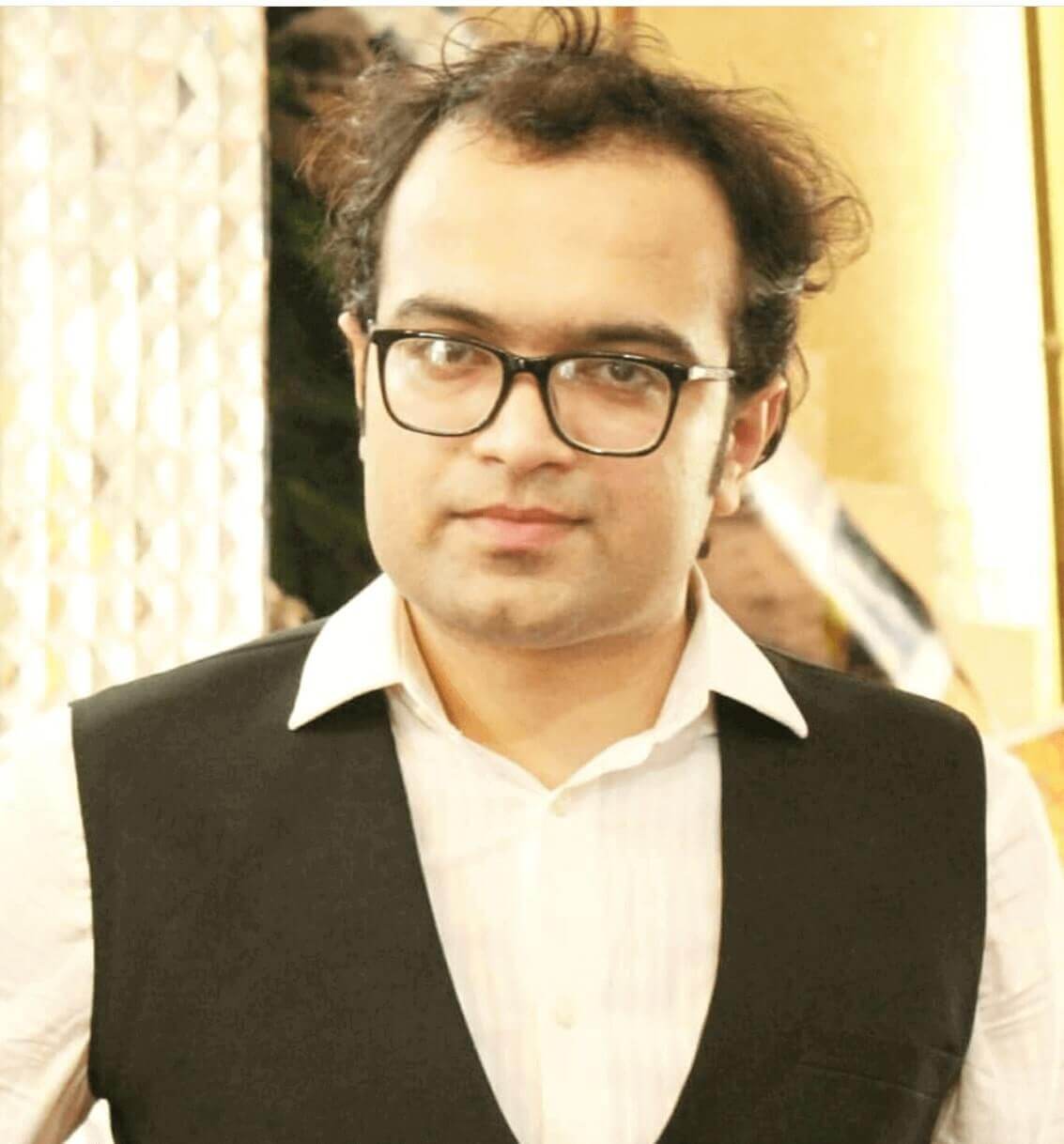 Ahsan Ali Shaw is an accomplished Business Writer, Analyst, and Public Speaker. Other than that, he's a fun loving person.