Introduction 
The hotel and restaurant business is a dream job for many people. However, the pandemic of covid-19 has temporarily shut down all the physical and outdoor activities like socializing and gathering. Its impacts have started reducing and businesses are getting back on their feet. Today, we'll discuss how to start a restaurant business step by step with the complete guidelines.
How to Start a Restaurant
If you want to learn how to start a business restaurant business, then you should in mind that launching a successful hotel and restaurant business is a step-by-step process. You have to pay attention to all the details and plan everything. Here's how you can start a restaurant business by following these steps;
Select a Brand & Restaurant Type
The interesting thing about the first step is that you have to let your imagination go wild and ponder upon various ideas. What type of image you have in your mind about the restaurant and its interior design. You should make sure that the restaurant type and its interior design and setting should complement each other. Some of the main types of restaurants are as follows;
French Menu/Dining Restaurant
Casual Restaurant focuses on Ramen Bowls
Ghost Kitchen offers Vegan Food
You should be specific about the restaurant type, brand image, merchandise, menu design, brand logo, and restaurant name. It all should be cohesive and align itself.
If you're starting a restaurant at a certain location, then the target demographic should be familiar with the business concept. If you're starting the business with an idea, then you should select a location that would support your business concept.
Building Menu
Menu creation is a very creative and the most significant decision of your business because a good menu would attract food lovers. Whatever menu you choose for your restaurant, would require different equipment, skilled professionals, and a certain segment of the target audience.
For instance, if your menu is French pastries in dessert, then you'd need different supplies and a pastry chef. If your menu is Pizza, then you'll need proofers, a dough mixer, and a chef who has the experience to handle the dough.
You should make sure to keep in mind your target demographic while building your menu. For instance, if your target customers are college students, then you should rent a place near the college and offer them a menu accordingly.
If your budget is limited and can't afford to reach the upscale menu, then you should pick a different location and target middle-income families. Most importantly, when planning the menu, then set a price that is attractive and profitable.
Business Plan
At the third stage of how to start a restaurant business, you should build a solid business plan. If you don't know how to build a business plan, then I'll teach you how to build one. The business plan of the restaurant business focuses on various aspects of your business. Some of the main parts of the business plan as follows;
Executive Summary
An executive summary usually focuses on the key achievements of your business. It's better if you write the summary at the end.
Overview
An overview is a detailed description of the executive summary. It means whatever you have discussed in the summary, you have to add details in the overview.
Menu
Here you should discuss all the details of your restaurant business in terms of menu and business type.
Management Structure
Ownership and management, it would be useful if you create a chart featuring various roles in the chain of command along with their responsibilities.
Workforce
You should create an estimate of the number of people that you need to hire in order to make your business functional. It would provide you a more realistic version of your business.
Market Research
You conduct a thorough research about the target demographic and competitors; it provides you a deep insight into your business.
Promotion & Marketing
The result of marketing analysis and research would help you to apply the right marketing and promotional strategies for your business.
Summary & Financial Projection
Here you analyze that how you're going to raise funds, the potential sale forecast, and how long it would take for you to reach the breakeven point.
Raising Finances
Many people don't have sufficient financial resources to cover the initial cost in order to open up a restaurant. That's why it's important to raise funds from external sources and convert your dream into reality.
You should create an estimate of various costs like initial startup cost, operational costs, variable expenses, over budget, and the total cost of operating the restaurant. Don't forget to include the costs like employees' salaries, license cost, building repairing, and equipment cost. Once you've created an estimate of the budget.
Now, you should compare it with the amount you have in the account, it would give you an idea that how much you're going to need it. Here are some of the ways that you can raise funds;
Crowdfunding
GoFundMe, Indigogo, FoodStart, and Kickstarter are some of the online platforms that would help you raise funds and cover your initial costs.
Investors
You should contact local investors in the area or you could reach out to the online hotel and restaurant investors at platforms like AngelList.
Small Business Loan
You could buy the loan from the bank. It's important to mention here that many banks in the US have alliances with SBA (Small Business Administration). However, when you acquire a small business loan from the bank, then SBA protects the interests of both parties.
Business Credit
The business credit line is closely similar to the credit card system. It provides you access to a higher amount of capital, but its interest rate is higher. Sometimes, you can't raise higher money from any other source.
Commercial Loan
You can buy a traditional commercial loan from the bank at a lower interest rate. The commercial loan provides you access to a higher amount, but it requires higher collateral to apply for the commercial loans.
Selecting Commercial Location
When it comes to selecting the commercial location for your restaurant, it's preferable if you lease the place. Here are some of the following factors that you keep in mind while choosing the location;
Competitors
You should study your competitors and where they're successful. You should select a location where their restaurants are growing. However, you should avoid the competitive neighbor and saturated market.
Labor Cost
The labor cost is directly related to the location. If you're running a business in an area where living cost is higher, then labor cost would also be higher.
Demographic
The demographic in the region should have the target market of your restaurant.
Accessible & Visible
You should choose a location that is easily accessible to people, visible, parking facility, and have a plethora of pedestrians crossing it.
License & Permits
One of the most important steps in how to start a restaurant business is getting a license from the local, state, and federal government. It would be preferable if you hire any lawyer in the case that you don't miss out on anything. Some of the mandatory licenses are as follows;
Liquor License
Offering alcoholic drinks is a very lucrative business and it immediately increases the sale. If your restaurant is going to offer liquor and alcoholic drinks, then you have to acquire the license. However, it's a bit complicated and a lengthy process to get the liquor license.
Foodservice License
If your hotel is serving a food menu, then it has to pass all the food and safety inspections and regulations. Once your restaurant passes all the inspections, then it would receive a FoodService license.
EIN (Employee Identification Number)
You should apply for the employee identification number because the process takes some time. After the approval of EIN, then you'd be able to officially hire employees and put them on your business payroll.
Business License
If you're launching a restaurant in the US, then you'll need a license. However, the cost of the license, types of business license, and the renewal time vary from state to state.
Restaurant Designing
When we talk about designing and layout of the restaurant, then it has two main parts; front-of-house space and back end. Each part has a unique layout and setting. Since both parts have a different setting, therefore, you should consider consulting an expert.
Kitchen Layout
When you're designing the layout of the kitchen, and then keep in mind the following things;
Service
The kitchen and the serving area should be right next to each other without having any long-distance gap. It would retain the heat of the food when it's presented to the customers.
Cooking Meal
The kitchen is the space where a majority of the cooking activities would take place. However, you would require a bigger space for flat-top grills, deep fryers, range tops, and other types of heavy equipment.
Food Preparation
It's the space in the kitchen where the staff would perform all the food preparation activities like food washing, chopping, food designing and presentation, and keeping the food preparation tools.
Storage
Cold and dry storage are the two types of spaces where you store different types of shipments and inventory so that you could better organize stuff.
Warewashing
It's the space in the kitchen that comprises dry racks, compartment sinks, and dish machines that clean the dirty dishes. This area should be easily accessible to the serving staff.
The layout of Dining Room
When you're designing the layout of your dining room, then you should keep in mind the following things;
Cleanliness
The floors and walls should comprise a material that is convenient to disinfect and clean. You should avoid carpeting the floor because they absorb dust, and cotton curtaining the windows because they're costly to clean.
Décor
You can improve the decoration of your restaurant with lighting and interior design.
Furniture
The furniture of the dining room should match the restaurant business type. When you're selecting the furniture, then you should keep in mind comfort level, seating capacity, and furniture quality.
Seating Arrangement
Different states have different regulations for the seating capacity of the restaurant relevant to the spacing.
Check out SWOT Analysis of Hotel & Restaurant Business
Food Supplier & Equipment
When you're going to launch a restaurant, then your kitchen must have the right equipment in order to carry out daily operations. Equipment like a refrigerator is the need of every kitchen. However, other equipment depends on the menu like pasta cooker and pizza deck ovens. It's worth mentioning it here that the design and layout of your kitchen would impact your equipment selection.
Online shopping of kitchen equipment helps you a lot when you're opening up a restaurant because you could focus on other things. You should search out the suppliers that deal with commercial kitchen supplies and offer speedy delivery and discounted price. If you could find equipment on lease, then it would help you to reallocate the budget.
You should also look for food suppliers that would provide you food supplies regularly. You can avail of free shipment and membership discounts if you make a bulk purchase. Visa Business Card and Webstaurant Rewards provide you discounts for your purchases.
Skilled Employees
The recruitment of the right employees plays a significant role in creating a great working culture and environment. If you offer better incentives, training and development programs, and employee benefits, then it would help you for the successful retention of an employee. You should also recruit a management team so that they would work on your mission.
You should create a list of all the vacant positions that you need to hire in order to run daily operations. How many days your restaurant would remain open and how you're going to manage shifts. Some of the main positions in the restaurant are as follows;
Bar Staff
It comprises a cocktail server, barbacks, and bartenders.
Front-of-house
The front-of-house comprises bussers, food runners, hosts, servers, and waiters.
Kitchen
It comprises dishwashers, line cooks, prep cooks, sous chef, and head chef.
Management
Some of the management staff are front-of-house managers, kitchen managers, and general managers.
You need to recruit accountants, marketing specialists, PR, and HR personals once your restaurant starts growing.
Marketing & Advertisement
When you open up the restaurant, then you need to launch marketing and promotional campaigns to get the word and bring traffic to your establishment. It helps people to know where your hotel is and what you're serving. Some of the guidelines for the marketing and advertising of your restaurant are as follows;
Grand Opening
You should create a buzz around and spread about the opening of the new restaurant's grand opening. You can create events like cooking classes, live music, and wine tasting to attract the attention of people.
New Guest Offer
You could provide offers like discounts, desserts, and a free drink to the new guests to make them feel good.
Social Media
Social media platforms like Facebook, Twitter, Instagram, LinkedIn, YouTube, and TikTok are great channels for sharing news, photos, and update about your updates. You should make sure to choose the right social media platform relevant to your audience.
Google My Business
OpenTable Account, Google My Business, Trip Advisor, and Create a Yelp are some of the platforms where you can register your restaurant. It would make it easier for people to find your hotel and leave reviews and comments. The positive feedback would attract more people to visit.
Website
You should create a website under your business brand name. It would allow people to find more information about your restaurants like timing, staff, menu, contact information, and booking. You can either hire a web developer to build a website for you or you can develop it on your own by using WordPress, Wix, etc.
Soft Opening
Soft opening means that you organize a short ceremony comprising of the limited number of friends and family members. It's also a great strategy to prepare your restaurant ready for the grand opening. Some of the main popular ideas for the soft opening are as follows;
Local Community & Businesses
You should develop a local community following by inviting local businesses and community members for the short ceremony.
Friends & Family
As the name implies, you can invite friends, family, and acquaintances to the opening and prepare yourself for the bigger opening.
Sneaky Peak Event
You could host a sneaky peak event by offering them a signature drink and a selected menu.
Limited Offer
You should also consider creating a limited offer for the first few days of the opening of the restaurant.
Trial Menu
You could start the restaurant with the limited menu offer as a trial. It wouldn't put extra pressure on the staff. Once things start running, then you could offer a full menu.
Conclusion: How to start a restaurant
After an in-depth study of how to start a restaurant business, we've concluded that hotel and restaurant is indeed the world's leading business. The pandemic and lockdown have certainly made things challenging. But new food trends are emerging and growing and they're amplifying customers' interests.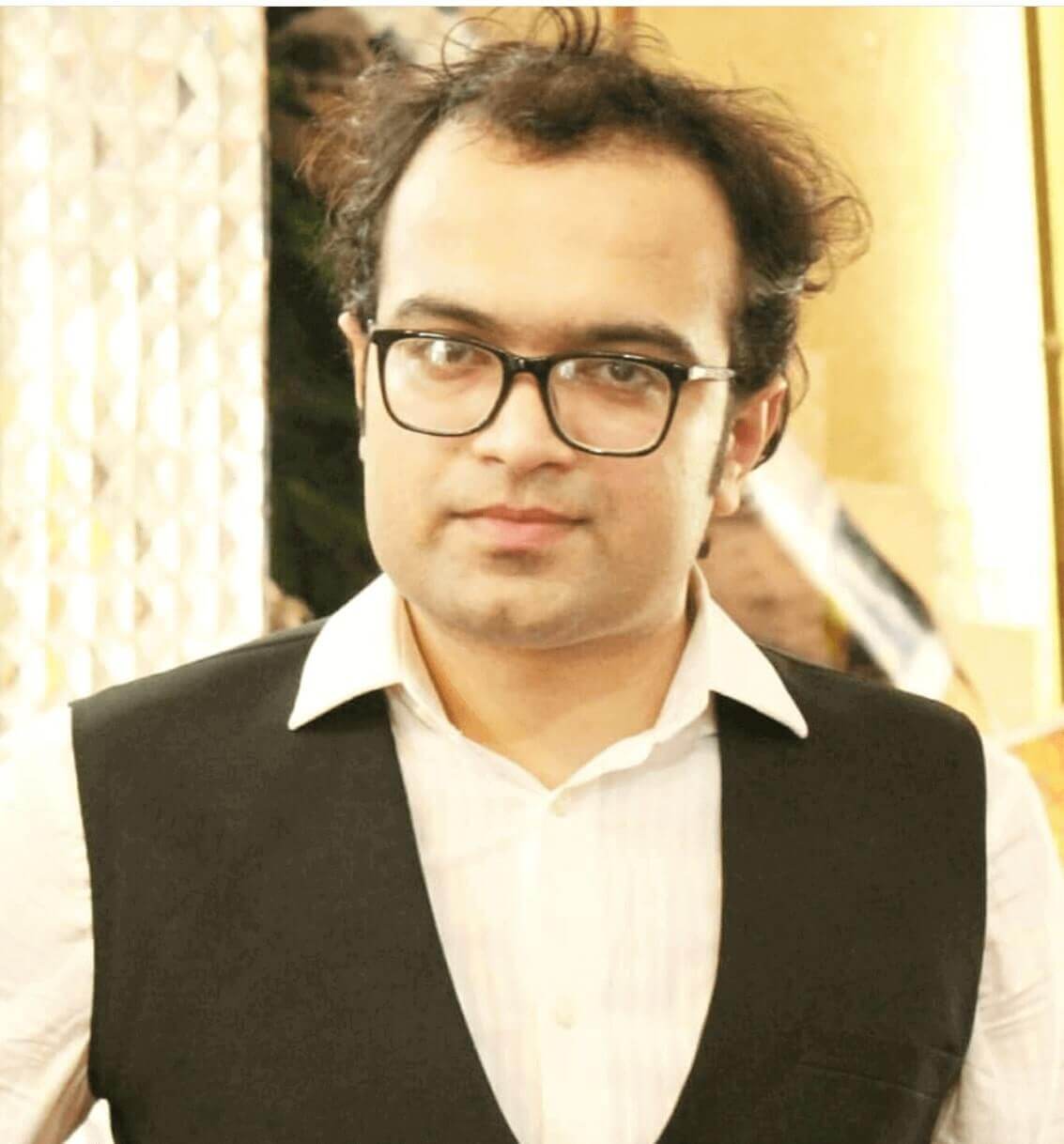 Ahsan Ali Shaw is an accomplished Business Writer, Analyst, and Public Speaker. Other than that, he's a fun loving person.