Introduction 
Fame, fortune, and influence are something that a vast majority of young entrepreneurs and marketers want in their life. Often they ask this question online and offline that how to become a social media influencer so that they could earn some money and make their living out of it.
Social media platforms allow you to live in the comfortable environment of your home and connect with the world. You don't have to spend a plethora of resources and go out physically; technology would save your time, money, and energy. Nowadays, businesses and influential people are using social media to increase their revenue. Today, we'll discuss social media influencers, how to become a social media influencer, and how you can make money out of it.
What's a Social Media Influencer?
A social media influencer is a person who could influence the purchasing decision of many people by one's online presence. It's because they have the expertise, knowledge, and experience in a certain field. Industry leaders, celebrities, and bloggers usually fall under the category of social media influencers. They endorse a certain product/service and share it with their audience.
For instance, a blogger shares his wonderful experience and the benefits of a certain makeup brand. Some of his followers would follow the recommendation and try out the product. It's a great marketing influence for small businesses.
It allows social media influencers to work as a side gig and earn some extra income. They have complete freedom to work from wherever they are without following any orders.
How to become a social media influencer?
It's no doubt social media influencer has a lot of attraction. But it's not a piece of cake because social media platforms are overcrowded with people. A vast majority of people want to become social media influencers and they're running after it. Some of them are successfully running their influencer business for many years. Follows these steps and you'll know how to become a social media influencer;
Identify your Niche
Influence marketing is a vast and diverse field. You would find experts in various like beauty, fashion, makeup, tailoring, technician, repairer, etc. They've spent their lives mastering a skill and achieving perfection, and they use their skill and online platform to educate people. However, if you want to do the same, then you have to find and identify your niche. Whatever niche you pick, it would decide your success or failure.
You have to make sure that the niche you're choosing in which you want to work as a social media influencer. It must match up with your interest and motivation level. For instance, if you have an interest in crafts and DIY projects, then you should post relevant content and sell handicraft products.
If you have a great interest and passion in your field, then it would become easier for you to create quality content. Most importantly, you should remain consistent in your field. Ask yourself these questions;
What do you like?
What things are you good at?
What things interest you the most?
What are your passions and interests?
What weird qualities have you got?
What types of things you enjoy?
Social Media Platform
If you want to be a thriving social media influence, then you should carefully pick the right social media platform for your niche. It's because there are different platforms like Google, Facebook, YouTube, Twitter, LinkedIn, TikTok, Snap Chat, Tumblr, and many others. Every platform offers unique features and a specific demographic. Therefore, you should pick the right platform relevant to your target audience.
There are some questions that you should ask before choosing the platform, and they're as follows;
What is your target audience or customer market?
What social media platforms are your competitors using?
What sort of content should you create and use in the long term?
What type of content can you create conveniently?
What are the social media trends and where are they pointing?
It's difficult to create quality content, and you shouldn't put too much pressure on yourself. Therefore, you should search 2 or 3 social media channels relevant to your niche and follow them.
Target Audience
Once you have chosen the right niche. Now, you should find the right target audience that would support you. In fact, success as a social media influencer is highly reliant on your target market. However, your platform and brand don't have any value if it doesn't have followers, subscribers, and likes. Therefore, you should define and identify your target audience before posting anything.
Your focus should be on those people that support your brand. It's important to keep in mind that your ideal target audience would depend on the market you're focusing on.
For instance, if you're a business influencer and offering course license programs and education, then your target audience is using Twitter and LinkedIn. If your business is about video making, then your target audience would be on YouTube and TikTok.
Here's how you can define your target market;
Demographic
If you want to know the demographic of your target market, ask these questions;
What is the gender and age of your target customer market?
Where are they residing?
Do they use the internet?
Challenges/Issues
If you want to find out the issues and challenges of your target market, then answer these questions;
Is your target audience familiar with your product/service?
If they're, then are they using it?
Motivators
If you want to find out the factors that would motivate your audience, answer these questions;
What factors compel them to use your product?
What makes them use your brand and engage with it?
Pain Points
You should know the things that are frustrating your audience, and create a list about them. There are usually 4 types of pain points; process, financial, support, and productivity.
WIIFM
The most important question you should ask is that why your customers should be using your product. What benefits they're going to achieve after using it.
Build Content
Now, you have to develop content that is good for the audience, search ranking, and algorithm. People usually love committed and consistent social media influencers. Therefore, you should consistently come up with quality content and offer it to your audience. Here are some tips that you should keep in mind to develop effective content;
You should create a valuable quality content
You should plan your content strategy in such a way that it should help you to achieve your objectives
Decide that how frequently you're going to post on social media channels
You should pick the best method and timing of publishing your content on different platforms that would provide you the highest user engagement
You could use various social media tools to develop your content and calendar like Excel, etc.
You should add variety in your calendars like different types of topics, posts, formats, etc. at different timing and dates
You should consider scheduling your posts by using different tools like Buffer. They allow you to post your content on a pre-decided time and date.
Generating Traffic
The traffic on your social media channel is the key to the success of your becoming a bigger influencer. Once your following starts growing, other people would join your platform. The bigger platform provides you the power and leverage to reach a bigger audience. Therefore, you should work on creative ways to generate. Here are some of the effective ways;
You should make it easier for people to share your content with their network
Use the right hashtags and tag other people
You should add a customer service chatbot feature on your social media platform
You should publish your content at that time when a majority of people are active
You should remain consistent and add value through it
You should use paid advertisements to amplify your customer reach
You should write a forceful CTA (call to action)
You should connect and engage with competitive influence to increase your credibility
Develop better relations with media to promote your platform
You should add social media platform names in your emails, newsletters, and other promotional campaigns
Add attractive pictures, videos, and infographics to differentiate your content from the crowd
Connect with other brands and host webinars and interviews to increase the user engagement  
Other influencers
You should connect and collaborate with other influencers that working in the same niche to receive a fan following from their network. When you get to work with bigger influencers, it provides you more exposure and increases your reach. You could work with bigger influencers in many ways. For instance, you could pay them to promote your posts.
One of the best methods is to generate the traffic organically. You have to ask people to share your posts anytime you post something new. You should also consider featuring the success stories of other influencers and conducting interviews with them or writing an article. When you publish it, don't forget to tag them, so that they could see it.
For instance, you should collect tweets of famous markets, and then create a tweet under the heading of "expert marketing tips" and tag them. They would retweet your post and share it with their network. However, you should follow this strategy often and attract the following of other influencers.
User engagement
Influencers usually don't engage with their audience, and the users lose their interests after some time. It doesn't matter however great your content. It would be useless if it doesn't attract the attention of users.
Social media platforms like Google, YouTube, and Facebook increase the ranking of the post that has more user engagement. However, it's like a snowball effect. More user engagement would attract more people, and the increased ranking would make it visible to a bigger audience.
Some brands hire influencers to carry out the influence marketing strategy. They push the company's product/service on customers so that they would make the purchase decision. However, this strategy would only work if your customers have a feeling like they know you. It's important that you should always thank them for their support.
Easy to reach out
You should make it convenient for people to reach out to you, and don't forget to include the contact information in the bio. If the contact information is ambiguous, then people won't contact you.
FAQs of How to become a social media influencer
How much money do influencers make?
According to a report conducted by Vox, there are two types of influencers; nano and micro.
Nano-Influencers (less than 10,000 followers)=30,000 to 60,000 dollars annually
Micro-influencers (10000 to 50,000 followers)=40,000 to 100,000 dollars annually
How many followers do I need to become an influencer?
Social media experts have divided the influencers into 4 categories depending upon their following counts. For instance,
Mega Influencers = more than 1 million followers
Macro Influencers = 50,000 to 1 million followers
Micro Influencers = 10,000 to 50,000
Nano Influencers = less than 10,000
Could I become a social media influencer?
You, you can. But it requires a lot of time, passion, creativity, energy, and commitment. If you want to become effective influencers, then you should have a niche, content strategy, trust, and confidence in your audience.
Conclusion: How to become a social media influencer
After an in-depth study of the article, we've realized that becoming a social media influencer is a strategic method and it doesn't just happen out of nowhere. If you want to become a social media influencer, follow the abovementioned steps and you'll be an influencer one day. I have complete faith in you.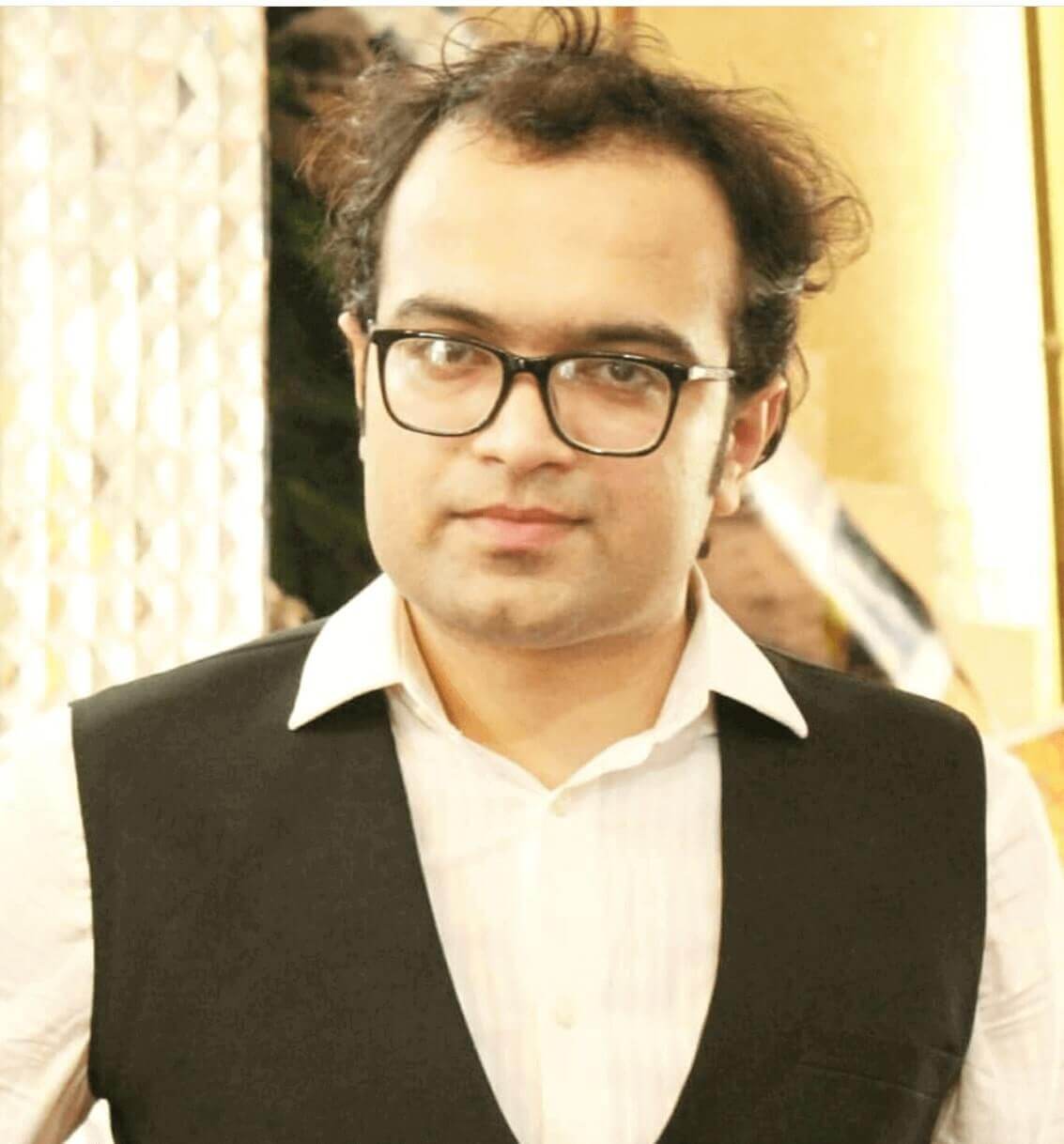 Ahsan Ali Shaw is an accomplished Business Writer, Analyst, and Public Speaker. Other than that, he's a fun loving person.