Introduction
Swot analysis of Nordstrom Inc. Nordstrom is a luxury departmental US retail chain store. Carl F. Wallin and John W. Nordstrom were the founders of Nordstrom Inc, and they laid the foundation of the store in 1901. The headquarter of the company is on 6th Avenue Seattle, Washington, USA.
Nordstrom's main products and services are;
Wedding clothes,
Home furnishing,
Fragrance,
Cosmetics,
Accessories,
Jewelry,
Handbags,
Footwear,
Alteration & tailoring,
Stylist,
Nordy club,
Spa,
Design,
Espresso Bar,
Restaurant,
Gifts,
Home goods,
Shoes,
Clothing.
According to an estimate, the annual revenue of Nordstrom in 2022 was 14,789 million dollars. Out of which, the net income of the store was 178 million dollars. However, the company has employed 60,000 employees to manage its worldwide operations. The luxury brand has a network of 468 stores across the USA, Canada, and Puerto Rico.
Nordstrom's top competitors are; 
Mercuries & Associates,
Home Retail Group,
Hudson Bay,
Dillard's,
Darlington,
Bloomingdale,
Saks,
TJ Maxx, 
Neiman Marcus,
Kohl's,
Ross Stores Inc,
JC Penny, 
H&M.
Today, we'll discuss the swot analysis of Nordstrom. It's going to analyze the internal and external factors impacting the luxury retail departmental store. Here's the swot analysis of Nordstrom as follows;
Strengths of Nordstrom
CSR
Nordstrom follows the concept of CSR (Corporate Social Responsibility) by donating millions of dollars to charities, social welfare projects, and NGOs across Puerto Rico, Canada, and the USA. It has helped the luxury brand to win the trust of customers that their retail store cares about society.
Loyalty Programs
Nordstrom offers a reward and membership program in order to maintain the loyalty of customers. Such programs compel customers to earn points so that they would get personalized service and exclusive deals. According to an estimate, the store has more than 13 million members and they contribute approximately 2/3 of the total revenue.
BOPIS Strategy & E-commerce
Nordstrom provides the service BOIP (buy-online and pick in-store) and delivery service. It has made shopping much more convenient, especially during the pandemic crisis. According to an estimate, Nordstrom's digital sale in 2020 was 55%. It shows the growth of the store's e-commerce platform.
Competitive Edge
Nordstrom has a unique competitive edge of proving free shipment to its customers regardless of their order limit if they have a valid promo code and coupons. On the other hand, competitors like JC Penny and Macy's provide free shipment to those customers if they reach their minimum order limit. Free shipping has become very important during the pandemic months.
Customer Experience
Whether it's digital technology, Omni-experience, customized clothing, or trying out virtual clothing, Nordstrom is one of these stores in the US that launched the technology at first. The objective of the luxury store was clear, and that was to provide a better customer experience.
Return Policy
Nordstrom takes responsibility for its products. If customers want to return it, then the store accepts it without asking any questions. That's why customers confidently do shopping at its stores.
Personalized Customer Service
Nordstrom's main strength is to offer personalized VIP service to customers. Once customers enter the store, the sales staff greets them and helps them in searching and picking the right product for them.
Partnership & Alliance
Nordstrom has developed partnerships and alliances with strategic brands like Glossier, Dot, Stella, Reformation, Greats, Allbirds, and Top Shop. Such brands are highly digitally active and directly involve with customers. They visit the store to check out those brands. In fact, the sale of strategic brands is roundabout 30% higher than the of non-strategic brands.
Luxury brand designer
Nordstrom has developed a reputation for selling luxury designer brands' products. They range from jewelry, handbag, and shoes to clothes.
Brand Value
According to an estimate, the market capitalization of Nordstrom in 2020 was 6.06 billion dollars. The luxury brand store ranked at the 91st position of Just Companies 2021, and 1490th position in the list of Global 2000 Companies in 2020.
Weaknesses of Nordstrom
Dilution
Many experts say that Nordstrom is moving towards brand dilution because of discounts, poor-quality products, and low sales due to the pandemic and others management issues.
Risky Investment
Nordstrom has recently invested approximately 500 million dollars in the development of its flagship store. It turned out to be a highly risky investment, especially under the circumstances of online shopping, the pandemic, and social distancing. That's why the company's profitability went negative.
Lower Diversification
Nordstrom only deals with premium and luxury accessories, footwear, clothing, and other items. In others words, the company has put all of its resources in one basket. Luxury retail should diversify its resources in order to minimize the risk.
Lower International Presence
Nordstrom is only operating its business in North and Central America. It limits the company's ability to grow in a saturated market which a lot of competitors.
Costly Merchandise
Nordstrom has established the brand image of being a luxury brand and the store charges premium prices for its products. The expensive products push away many price-conscious customers of the middle and lower class. Then they buy it from competitive stores like Walmart, TJ Maxx, and others.
Opportunities available to Nordstrom
Portfolio Diversification
Nordstrom should expand its product portfolio further from clothing, footwear, and accessories to home décor sports apparel (like Puma, Adidas, or Nike), and others items. The vast range of products in the portfolio would attract more customers and retain current clients.
Acquisition
Nordstrom has a very big financial reserve. The luxury store should find small stores that are struggling and acquire them. The acquisition and partnership with new stores would expand the brand's customers reach.
Developing Markets
Nordstrom should consider expanding its luxury retail chain brand into developing countries like Eastern Europe, North America, and Asia. The markets in the emerging economies have exponential growth opportunities for the store to proliferate.
Targeting Youth
Nordstrom's shoppers are +42 years old, however, the young customer market ranging from 18-34 years old is growing. Therefore, the store should shift its focus to younger customers and add more products for them.
E-commerce
The pandemic crisis has amplified online shopping trends. In fact, Nordstrom's major sales came from the online store. But it's not as good as the e-commerce platform of Amazon, Walmart, or Alibaba. The luxury chain store has to learn a lot from its competitors.
Threats Nordstrom has to face
Pandemic
The pandemic crisis has created an environment of social and economic uncertainty. Many people have lost their jobs and their purchasing power has dropped significantly. The premium products of Nordstrom are a luxury that many can't afford in such circumstances.
Counterfeit
The sale of counterfeit products is increasing in the USA. According to a report by the US Government Accountability Office; the customs authorities seized a counterfeit shipment worth 1.38 billion dollars in 2016. The growth of counterfeit products poses a grave threat to business of Nordstrom.
Rental Clothes
Rental luxury clothing brands and online luxury platforms have decreased the worth and value of luxury brands like Nordstrom.
Competitors
Competitors like Amazon, Walmart, Kohl, TJ Maxx, JC Penny, Macy's, Target, Tesco, and Bloomingdale have increased their market share even during the pandemic year. Their growth reduces the market share of Nordstrom.
Conclusion: Nordstrom Swot Analysis
After an in-depth study of the swot analysis of Nordstrom, we've concluded that Nordstrom is indeed America's leading luxury retail chain store. The competition, rental clothes, pandemic, and limited diversification are some of the main challenges. Nordstrom should diversify its portfolio and expand its market in order to address these growing issues.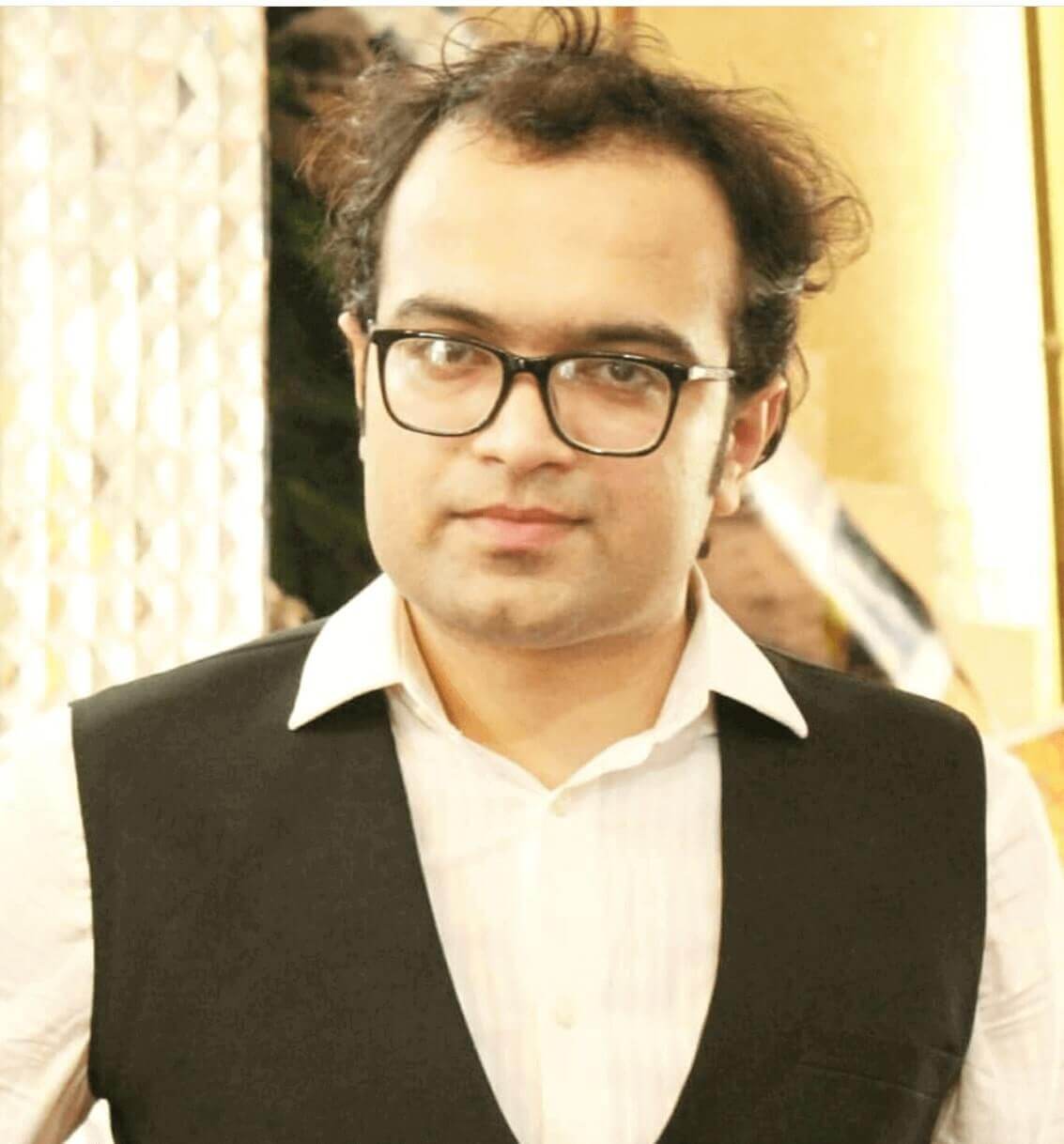 Ahsan Ali Shaw is an accomplished Business Writer, Analyst, and Public Speaker. Other than that, he's a fun loving person.