Introduction
SWOT Analysis of Walmart. Walmart is a US retail multination company. Sam Walton laid the foundation of the company in July 1962 with a single discount store. Its headquarter is in Bentonville, Arkansas. The brand has approximately more than 11496 chains of grocery stores, hypermarkets, and department discount stores across the world by the end of 2020.
According to an estimate, Walmart is operating its business in 27 countries under 56 different brand names. The business description of the company is as follows;
"Walmart Inc. helps people around the world save money and live better-anytime and anywhere-in retail stores and through e-commerce."
Some of the main products and services of the brand are;
Business services,
Retail,
Auto services,
Money services,
Registry services,
Health services,
Product services,
Pet services. 
The annual revenue of Walmart is 611.289 billion US dollars as of 2023, and it has increased by 7.31. Out of which the net profit of the brand is 11.680 billion US dollars. According to an estimate, the company is employing approximately 2.3 million people as of 2023, out of which 700,000 were international. 
Some of the top competitors of Walmart are;
CVS,
Amazon,
Walgreen,
Target,
Home Depot,
JC Penny,
7 Eleven,
Best Buy,
Lowes,
Kroger,
Alibaba,
Kmart,
Ikea,
Giant Eagle. 
Today we'll discuss a swot analysis of Walmart that how various internal and external factors impact the growth and productivity of the company. How the brand should capitalize on its opportunities by focusing on its strengths and avoiding weaknesses. We'll all of these factors in detail one by one; 
Strengths of Walmart
Recognized Brand
Millions of consumers visit different location points of Walmart every day. According to an estimate, the online store of the company offers approximately more than 60 million products and services. It makes Walmart a highly recognized brand worldwide.
Expanded Worldwide
Walmart has made the acquisition and merging over the years and it has helped the company to expand the brand globally. For instance, Walmart has bought companies ASDA, Flipkart (an Indian E-commerce Company in the UK, and Bharti in India. Acquisitions and mergers like these helped the brand to be successful worldwide. 
International Presence
According to a study, Walmart is running business operations in more than 27 different countries worldwide. The company launched 4 new stores in China, 11 in the UK, 15 in Chile, and 47 in Central America by the end of 2017. The brand is planning to open up a new store in different to increase the company's growth and sales.
Economies of Sales
As we know that Walmart is a large multinational brand and the company gets its products manufactured its products in thousands. Economies of scale provide a uniquely competitive and costing edge to the company. As a result, Walmart offers the lowest prices to customers at its stores.
Top Brand
Walmart is a family-owned brand. Sam Walton's family and heirs hold approximately 50% stock of the company. According to the ranking conducted by Fortune Global 500 in 2019, Walmart is the world's top brand in terms of annual revenue of 514.405 billion US dollars. 
Logistic and Supply Chain Systems 
The logistics and supply chain system is one of its strong suits of Walmart. It's because the company uses technology to evaluate the performance of its products at different location points worldwide. 
Human Resource Management (HRM)
Skilled professionals are very important assets for any company. Walmart is aware of this fact, and that's why the company spends a plethora of resources on its employees through training and development. According to a report conducted by Business Insider, 1% of the US population is working in Walmart. 
Effective Management
Just imagine the size of Walmart, roundabout 12000 stores worldwide, 2.2 million employees, millions of products and services, and there's a sheer distance among stores. But the management is effectively managing and running various operations like supply chain, distribution, employees, knowledge, and information. 
Competitive Edge over Suppliers & Distributors
Unlike Amazon, Walmart has power on the ground and competitors can't copy that easily. That's why suppliers and distributors can't exploit and make unusual brands for the company.
Effective Use of Technology
Walmart is using very advanced technology and software whether it's the tracking of orders, engaging with customers, supply chain and distribution systems, inventors, and the decision-making process of the management. It always keeps the shelves of Walmart full and ready to be sold. 
Variety of Products
The reason millions of people visit Walmart every day is because of the certainty that everything would be available there at a reasonable price. The company offers a variety of products and services of different brands and labels under its roof.
Weaknesses of Walmart
Poor Working Conditions
Walmart has faced many lawsuits and criticism over the years because of poor working conditions at the workplace, low wages, and poor healthcare systems of the company. Such issues have not only brought public hailing and criticism but also a bad reputation to the company.
Controlled System
Walmart follows a centralized system of control over its business operations across the world. A centralized system is good for small companies. But big companies operating worldwide would weaken the brand in some areas. 
Limited Profit Margins
The main focus of Walmart has always been on providing cheap products to customers. When you minimize all the expenses, a very little profit margin is left for the company. 
Gender Discriminations
Some of the females failed a lawsuit against Walmart back in 2007. They claimed that the company discriminates against women in the workplace whether it's job opportunities pay scale or promotion. 
Easy Business Model
The business model of Walmart is very simple in bringing all the products under one roof. Economies of scale would lower the prices. If you're a rich person, then you launch the same retail store brand very easily. Some of the competitors are doing the same thing, and Walmart doesn't have differentiating factors over them.
High Turnover Rate
The turnover rate of employees at Walmart is very high. It's because of many reasons like poor working conditions, low morale and motivation level among workers, and less interest in management for the welfare of their employees.
Vague Customer Experience
If you go out shopping at Walmart, then you won't feel anything different. The brand doesn't offer a unique and pleasurable experience to its customers.
Poor Quality
There are reports that some of the products offered at Walmart have poor quality. It's very bad for the reputation of the company. 
Opportunities available to Walmart
Further Expansion
Although Walmart is running its retail stores worldwide, there are markets in developing countries like the Middle East, Latin America, and China. If the company expands into those markets, they have huge potential for growth.
Alliances & Partnerships
There are many profitable startups, small companies, and big corporations out there. If Walmart manages to create strategic alliances and partnerships with them, it would help the brand to increase sales and revenue ultimately.
Advanced HR practices
If Walmart adopts new and advanced HR practices, it would help the company to increase the productivity of its employees. It is because the brand depends on the functionality of its workers. If their performance gets better, it'll benefit the company in the long term.
High-Quality Standards
There's a general perception among the public that low cost means poor quality. Now the company has an opportunity to set high standards for the quality of its products. New quality products would definitely attract a lot of new customers, increase sale, and more profit for the company. 
Organic & fewer sugar Products
New research in food and nutrition has created a trend of organic and healthier food and lifestyle. If Walmart offers organic and less sugary products at its stores, it would attract the diet-conscious demographic in the population. 
Cafés
Walmart has allowed McDonald's to open small outlets at its big malls. If the company opens up coffee and tea café at its stores when it starts working the company should include other services like banking, spa, and beauty services.
Threats Walmart has to face
Impeachment Controversy
A third-party seller on Walmart sold t-shirts labeled at "Impeach 45." Critics have said that the purpose of those shirts is to invoke violence. It's not up to the brands like Walmart to interfere in such sensitive political issues. It's because both types of customers (democrats and republicans) visit the retail stores of the company. As a result, many customers stopped visiting the store. 
Fake beer
In 2017, Walmart some of the beers made by WX Brands but the label said Trouble Brewery. Later it turned out that the company Trouble Brewery didn't exist and Walmart had to face a lawsuit because of it.
Competitors
Walmart is the world's largest retail store company. But its competitors are also and they're unique in their characteristics. For instance, Costco provides the service of buying products in bulk quantity at a discounted price. Target has a reputation for selling quality products to its customers.
Most importantly, both of these competitive companies treat their employees better and the workplace environment of these companies is healthy and enjoyable.
Political & Legal Conflicts
Local political and legal conflicts with the governments of different countries create a lot of problems for big corporations like Walmart.
Small Online Retailers 
E-commerce and online retailing have made it much easier for young entrepreneurs to launch their businesses. They are small today, but they'll be big tomorrow by grabbing the right opportunities. They'll be a great threat to Walmart. 
Tech Issues
The online store of Walmart is good, but it's not up to the standards of Amazon. Some people have complained that the online retail store of Walmart is not well organized. Some people have also faced the issue of slow speed. If such issues persist, then the company won't be able to compete with competitors like Amazon.
Conclusion: Walmart SWOT Analysis
After an in-depth swot analysis of Walmart, we have realized that Walmart has a very strong market position in terms of profit and growth. If the company addresses legal and political issues, poor working conditions, tech issues, slow speed, and better marketing strategies. The growth and performance of the company would multiply. 
Reference
https://www.macrotrends.net/stocks/charts/WMT/walmart/revenue#:~:text=Walmart%20annual%20revenue%20for%202023,a%206.72%25%20increase%20from%202020.
https://www.statista.com/statistics/555334/total-revenue-of-walmart-worldwide/
https://corporate.walmart.com/newsroom/2023/02/21/walmart-releases-q4-and-fy23-earnings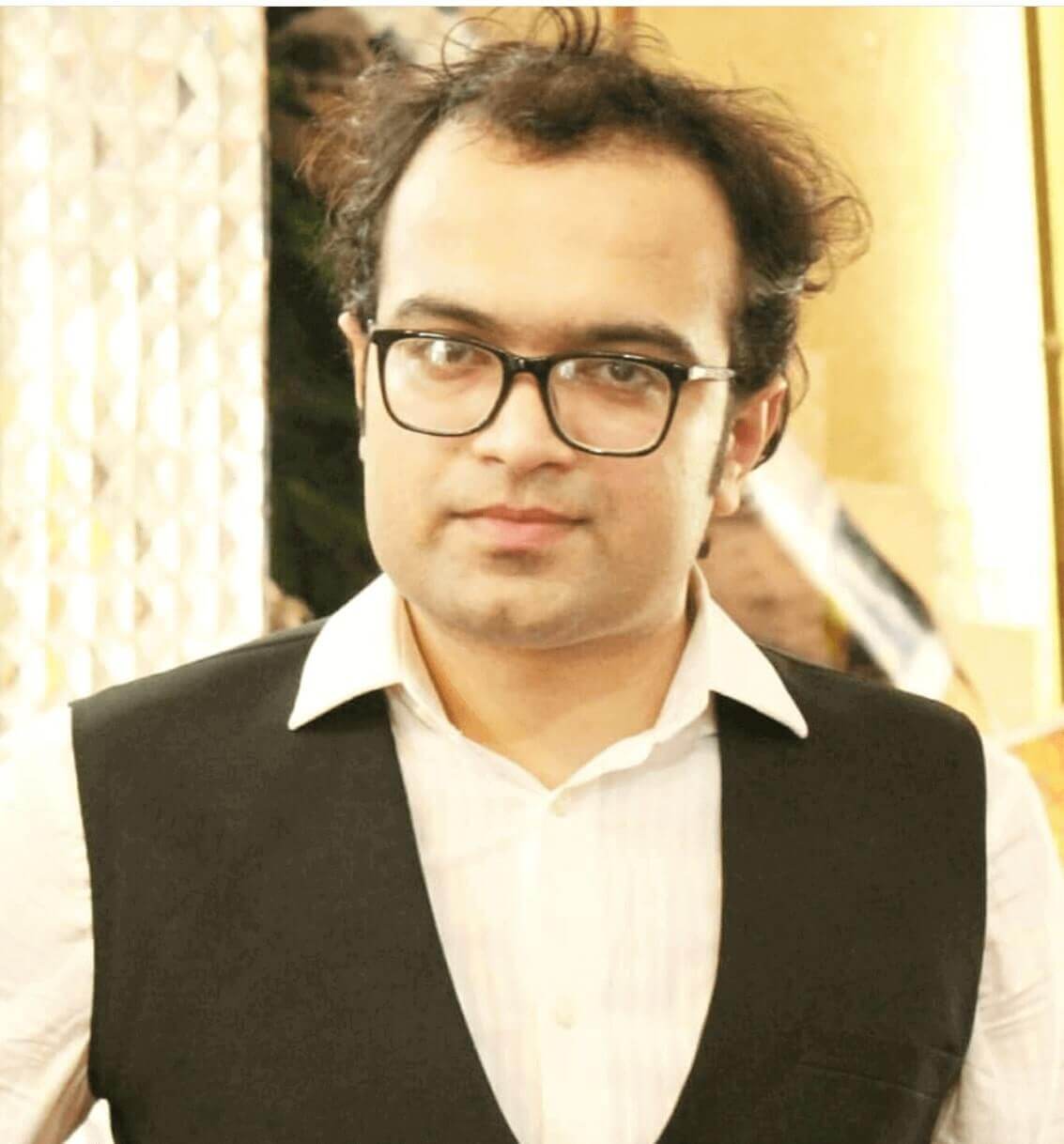 Ahsan Ali Shaw is an accomplished Business Writer, Analyst, and Public Speaker. Other than that, he's a fun loving person.