Introduction 
Safety and security is the basic and most important concern of many businesses and companies because of issues damage threats, cyber-attacks, violence, theft, robbery, etc. If you're wondering how to start a security company, here we'll provide you a complete guideline. According to an estimate, the security companies in the USA generated annual revenue of 35 billion dollars in 2018. That's why many entrepreneurs want to start a security firm. Today, we'll provide you step by step complete guideline of how to start a security company.
How to Start a Security Company
Some of the main steps of starting a security company are as follows;
What security services to offer?
First of all, you have to decide what type of security services you're going to offer in learning how to start a security company. It would result very poorly if you don't know what you're going to offer to your client. If you know your offers, then you would know what type of resources you need and the required funding. Some of the main services that a security company could offer are as follows;
Crisis Management Services in case of an emergency
Patrolling services in different areas
Stationary security guard services
Monitoring and home security services
Cyber-security and internet technology security services
If you know what type of security services you're going to offer to your clients, then the formation of the business becomes easier.
Legal Entity
Before dealing with clients, you should register your security company and create it as a legal entity. It would help you to recruit employees, apply for a loan, and open up a bank account. While doing this, you should choose the company's name, structure, and plan for taxes. You can select the company's structure as DBA, Corporation, LLC, or etc. if you hire an agent to register your security firm, then s/he would compliant with the law during the process and protect your privacy and other interests.
Business Name
Naming your business is a very important step in the registration process and creating your firm as a legal entity. Therefore, you should avoid naming the company with your personal name like Joe's Security Company. It shows a lack of professionalism. However, you should use words like "National" or "International" in the company's name; it would give the perception of an experienced company.
Tax Registration
You should get your security company registered for various local, state, and federal taxes. While doing so, you should also apply for the EIN (employee identification number) that's free and easy to apply.
Licensing
The license requirements for a security company vary from state to state and country to country. It usually requires a law enforcement background or experience in the security field. Some of the main types of licenses are as follows;
Security Guard License
It proves that the guard has basic skills and expertise in order to be a security guard. For instance, a security guard should receive 32 hours of training of security guard and power to arrest from the California Bureau of Security and Investigation Services in California. The fee for applying for the security guard license is 50 dollars.
Patrol Operator License
It proves that the security guard has patrolling experience. For instance, Michigan State requires that the patrolling guard should be 21 years old, have a high school certificate, and not a felon. You should also have 4 hours of work experience as a security guard in the capacity of supervisor. The fee for a patrol operating license is from 100 to 300 dollars.
Manager License
It means that the owner of the company has the management license in the field where he's offering services. For instance, Texas State requires that the company should provide guard dog, alarm, guard, and armored car services. The manager should have two years of experience and familiar with how to offer these services. The application fee for a qualified manager license is 37 dollars.
Equipment Cost
What equipment a security guard needs is a very important part of how to start a security company. Some of the equipment guards need on the site is as follows;
Apparel
A security guard company should be visible to the public so that the people could recognize and find them. Some companies use yellow jacket uniforms for their guards to stand out from the crowd. They would also need bulletproof west if they're working in a danger zone area. The recommended shoes for guards should steel toe cap boots.
Flashlights
Flashlights are necessary for security guards especially if they're doing night duties.
Defense Gear
You should provide weapons to your security guards. The weapons would keep your guards safe during attack and self defend them. It comprises batons, pepper spray, guns, etc. Before providing them a weapon, you should check with the state and local government that what type of weapons they allow for security guards.
Walkie-Talkie
Two-way walkie-talkies are a great communication tool if the guards have to cover a large area. However, it would be more efficient if you use digital technology for communication. Applications like Connecteam would help you to communicate in the group.
Business Plan
You should develop a business plan before the formation of the company. It would provide you guidelines and a map for your business that how your company would evolve in different phases. However, you should develop a comprehensive traditional business plan, if you're raising funds from the bank or the financial institution. They'll review your business plan and proposal before allotting your money. If you don't need financial support, then a short business plan would be sufficient.
Using Tech to Manage Team
If you're starting a security company, then it comes with a plethora of responsibilities. The security companies used to perform various tasks manually in terms of scheduling and communication. The manual reporting and checklist forms take a lot of time, and it's difficult to manage and draw results.
The usage of digital technology and application system has made the running and management of security companies very easy. They don't need a staff to manage the company, one simple application would do the job more efficiently. Some of the main tools and function of the connecteam are as follows;
Time Management: geo-fencing would make sure that the staff would sign in from a particular location at a certain time.
Communication: it allows you to send either direct or group messages to all the employees
Training: You have to develop training material course, handbooks, etc. in order to train the employees
Scheduling: it allows you to manage schedule shifting, leaving vacant spots for them to choose, and attaching notes.
Digital Forms & Checklist: it helps you to develop the incident report, equipment safety procedure via digital, etc.
Insurance
You should protect the interest of your security company with the insurance. Two main types of insurance policies that you should consider before starting a security company, and they're as follows;
Bonding Insurance: it deals with when your security guard steals the property of your client
Liability Insurance: it allows you to protect your interests if any incident happens to your client
A majority of security companies buy the insurance from the Mechanic Group because it has over 25 years of experience.
Company's Logo
The logo of your security company is as important as the formation of the company because it's the first thing that your client would notice. When you're selecting the logo, you should make sure that it should represent your business. It should be simple and memorable
Raise Funding for the company
If you're starting a security company, then it would be rarely possible for you to contribute 100% of the money from your pocket. You would have to find an investor or get a loan from a financial institution. However, when you're going to contact the bank, then make sure that you have all the necessary legal documents like a business plan, mission statement, registration authority, etc.
Business Website
If your security company has a website, then it would look more credible. New potential clients could check your company's background, history, and client reviews. You should make sure that your website should be compelling and avoid irrelevant images and texts. It should have a quick loading speed.
Social Media Profile
Just like a business website, it's important that your security company should have a profile on various social media platforms like Facebook, Twitter, Instagram, LinkedIn, etc. Your client would be professional activity on social media and how active you are.
Conclusion: How to start a security company
After an in-depth study of how to start a security company, we've concluded that launching security is indeed a very profitable business. If you follow all the abovementioned steps, then you could also start a security company.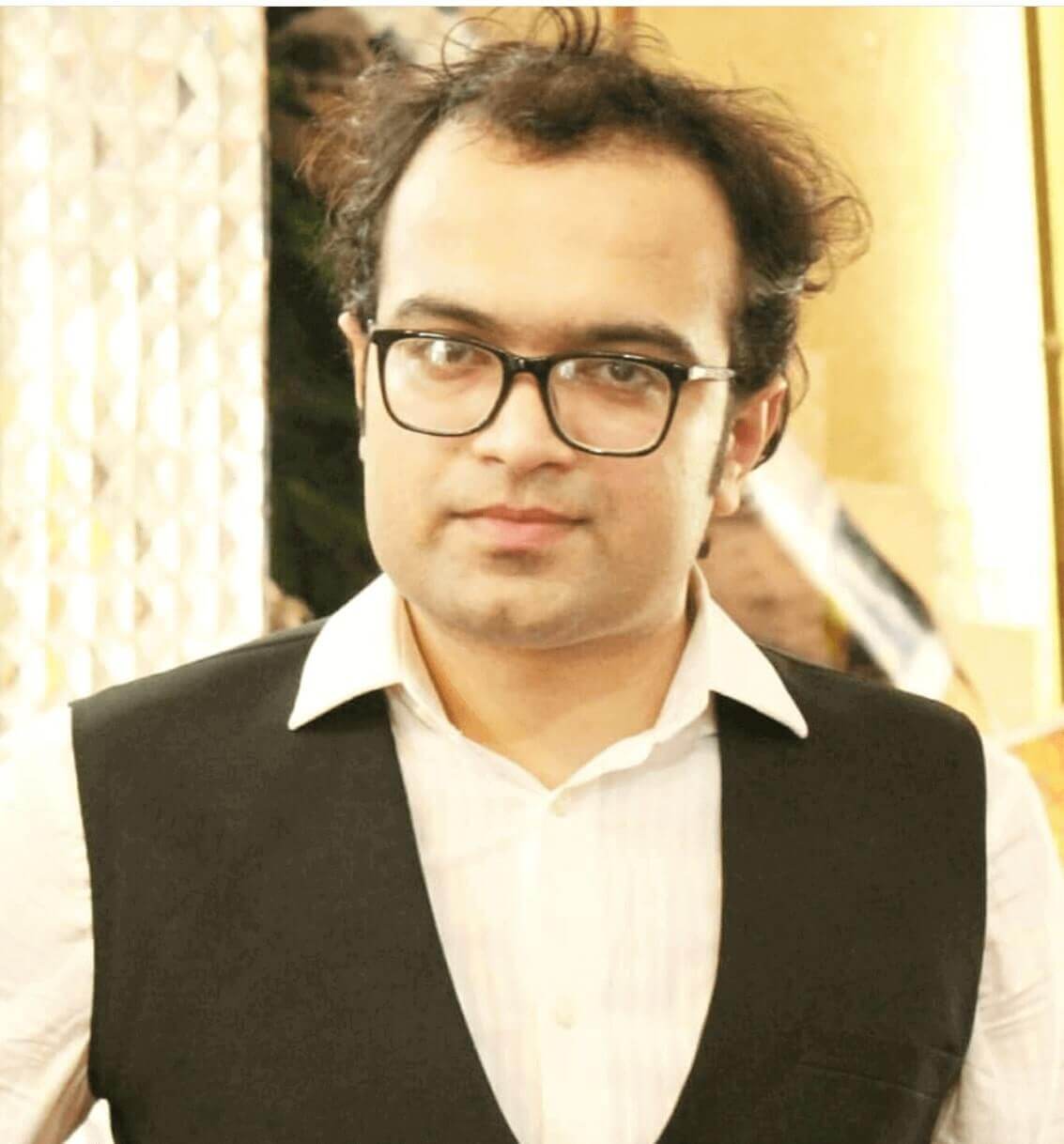 Ahsan Ali Shaw is an accomplished Business Writer, Analyst, and Public Speaker. Other than that, he's a fun loving person.