Introduction 
If you have an interest in photography and want to launch a photography business in order to cash your interest and make some money out of it. Nowadays professional camera gears are affordable and smartphone cameras provide the best quality. It doesn't mean that you should give up on your passion. I mean to say that you have to work hard in turning your passion into a profession. I'll provide you a step-by-step complete guideline on how to start a photography business.
Planning: How to start a photography business
If you want to learn how to start a photography business, then you shouldn't any detail in the planning stage.
Write a Business Plan
Technology has made photography a very competitive business. Let's say you're making a business plan for the photography business. You should note down everything on the paper like your competitors, expenses, cash flows, profitability, and ownership. All of these details would provide you a roadmap to your business.
Estimated Cost
First of all, you should make an estimate of the startup business. The camera equipment, accounting software, website, insurance, business license, and studio rent usually cost approximately 10000 dollars. It could be up or down depending upon many other variable factors. For instance, you could minimize the studio rental cost if you're starting it from home and converting your apartment into a studio.
Raise Funds
If you have got sufficient savings in your bank account, then you shouldn't borrow it from anyone. But if you're an entrepreneur with limited resources, then you should reach out to your family and friends. However, when you reach out to anyone for funds, then make sure that you have a solid business plan with all the facts and figures to convince them.
How to Manage Daily Expenses
When you're launching a new business, then it won't start earning from the day first. Usually, it takes 1 to 2 years to reach the breakeven point. In the meantime, you should have a plan that how you're going to manage daily expenses. It means that you have to do some part-time job as a side income.
Professional Experience
Experience is everything. It helps you to build up your portfolio so that you could convince the client about your expertise. Therefore, you should start working as an assistant to any professional photographer. It would give you professional exposure, polish your skill, and establish your contacts.
Camera Equipment
When it comes to the purchase of the camera equipment, then you would require 2 cameras, 2 flashes, 2 lenses, and lightroom, and a photoshop. Now, the question is why two? Since you're doing photography professionally, that's why you should have a backup. The used and 2nd hand equipment would cost you 5000 thousand, but you should keep the estimate of 10000 dollars in mind.
Set Pricing
How much are you going to charge from your customers? It's a very important question; you should know the worth of your time. For instance, you set a price of 50 dollars an hour. It may seem a reasonable price and it would help you to win a lot of clients.
You should keep also keep in mind the editing time. However, it takes approximately 3 hours to edit 1 hour of the photoshoot. Now, you should reconsider your initial price offer and set the charge at 200 dollars an hour.
Launch Website
Your website is like a storefront; therefore, it should be impressive to attract new visitors. That's why you should get it done by any professional. It should contain a gallery and showcase of your previous projects and events. Don't forget to add your pictures because it would prove the fact of your work. The contact information should be easily available for people to find it.
Create your brand
You can't make everyone happy. If you start offering people everything whatever they want, then you'll end up failing your business. Therefore, you should create your unique brand style. Your uniqueness and your creative photography style would attract clients to choose you.
Be Social & People Person
It's possible that you have great creative photography skills, and then it would be useless if people don't know about it. People hire those photographers whom they know. Therefore, you must the art of making friends along with photography. People should feel comfortable in your company.
For instance, you could meet your client before the wedding to discuss the photos and settings of the wedding. It's better if you have a short chat, listen to your clients, and share your experience with them.
Promotion on Social Media
Social media platforms like Facebook and Instagram are a great way to market and promote your business. You should make sure that you don't rely on one platform. However, whatever platform you choose, you should remain consistent and continuously update your business page. It would become easier for people to know that you're actively involved in your business.
Photography Business Growth
After completing all the necessary planning in launching your business, the next step of how to start a photography business is marketing and business growth.
Marketing
You could amplify your business growth if you allocate some budget to marketing. Here are some of the ways to market your business.
Google Ads
Google Ads are the best way to bring traffic to your website by launching paid advertising campaigns via Google Adwords.
Teaming up with Charities
You should team up with charity organizers and attend charity events. It would help you to build connections with the wealthy and introduce your business to them. Such events are a great opportunity for you to give exposure to your business.
Build Connection & Email List
You should develop an email of all the clients and send them a monthly newsletter about the latest development of your business and new product/service offers. It helps you to make your clients repetitive customers.
Manage Blog: Sell your Photos Online
If you have built a collection of wildlife and landscape photos, then you could sell them online at your blog or on some other platform. Make sure that you shouldn't sell those photos which you have taken for paid clients. You can sell your photos at some of the following platforms;
Shutterstock
ShutterPoint
iStockPhoto
FreeDigitalPhotos.net
Fotolia
Dreamstime
DepositPhotos
Corbis
CanStockPhoto
BigStockPhoto
123RF
Saving Plan
Once your business starts making a profit, then you should start saving money because your business would need it sooner or later for growth, expansion, and the recession period like the pandemic of covid-19. However, it's important that you should make the payment terms and conditions clear. It doesn't whatever payment plan or method you use.
It's worth mentioning it here that some photographers would only work with you if you make the deposit upfront. Some prefer to take half payment at the beginning of the project, and the second half later. Such payment policies, immediate invoicing, and timely payments would smoothly run various operations. otherwise, it would create cash flow issues.
Reinvesting in your Business
If your business is making profit consecutively for three months, then you should consider reinvesting it in your business. However, when it comes to making the purchase, then you should create a list of tools and equipment that could benefit your business.
Conclusion: Keep Learning
After an in-depth study of how to start a photography business, we've concluded that photography is indeed a competitive business. If you remain consistent, use various channels, and build connections, then you can establish a successful photography business.
Most importantly, you should keep watching the educational videos and tutorial videos about the new photography methods and creative techniques. It would help you to sharpen your skill.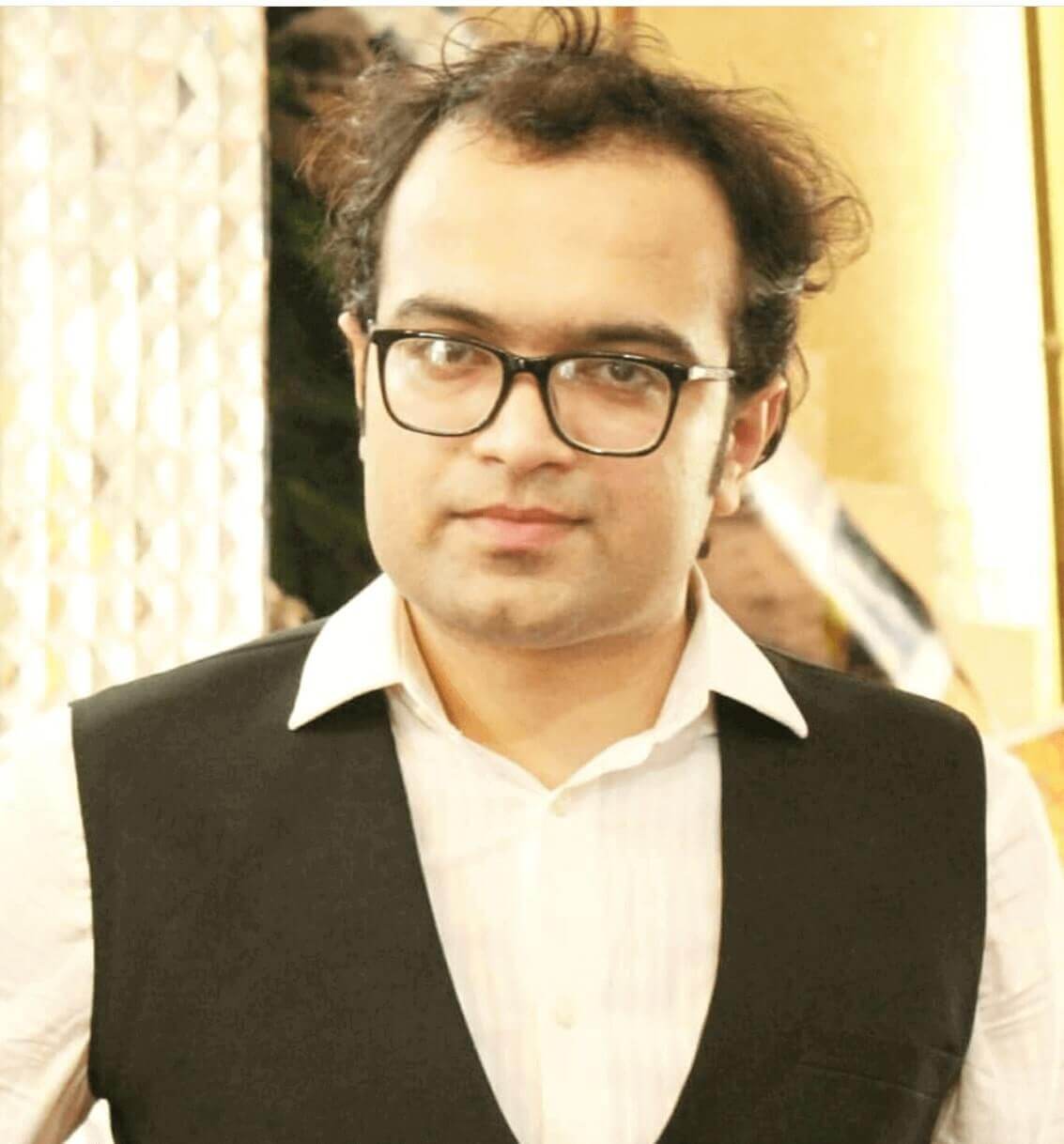 Ahsan Ali Shaw is an accomplished Business Writer, Analyst, and Public Speaker. Other than that, he's a fun loving person.