Introduction
Management research studies have shown that annually appraising the performance of employees is becoming obsolete nowadays, and it is reducing the performance of employees. That's why they're planning to evaluate the performance early and develop a better performance appraising system. Today, we'll discuss what is performance management; a detailed explanation, its cycle, goals, and benefits.
What is Performance Management?
Performance management is the management tool of corporations to evaluate and monitor the work performance of employees. The objective of performance management is to establish a work culture where employees could perform on top of their capabilities and deliver high-quality work effectively and efficiently.
Explanation
Performance management brings employees and managers on the same page and they face each other in terms of career progress, goals, objectives, and expectations. It helps them to align the company's vision with the work of employees. Most importantly, it makes the organization see employees in the broader perspective of the workplace.
The program of performance management employs traditional tools like developing and evaluating milestones, objectives, and goals. It's to describe the performance that how it would look like and create measures to evaluate it. However, it doesn't use the annual review system of employees' growth. It interacts with employees and makes it an opportunity to learn.
The management employs performance managing tools to make adjustments in the workflow, refer to a new course of action, and make decisions so that the employees would achieve their goals and objectives. The company performs at the optimum level and meets its goals.
For instance, marketing managers of the sales units set revenue targets for the staff that they have to achieve within a limited time frame. The management provides training and instructions to the employees to achieve their goals by using the performance managing system.
The focus of PM is to perform a regular evaluation to develop a transparent and healthier work environment and have meetings frequently to improve communication. It develops precise rules so that everyone could comprehend them clearly and know what management expects from them. In this system, everyone is clear about one's role and required expectations. Here employees don't have to impress employers to do extra chores, and employers don't need to inform them of their work and how to perform better.
Performance Management Cycle
Planning
Planning is the first stage where you set goals and objectives for employees, and disclose the details of their job description, clarify roles and responsibilities. The different organization has different PM processes; some offer them access to evaluate the achievement of their growth.
Monitoring
It's the stage where you check the performance of employees, and that's where the role of continuous PM comes into play. If you're using better tools, then you can track employees' performance and ask them to take the corrective measures right on time.
Developing
Here you analyze the result of the monitoring stage and offer them a corrective course that they should follow in order to improve their performance. Or you can assign them to change their job.
Rating
You should rate the performance of employees at the evaluation. It helps you to recognize their growth, performance, and changes over time. Both managers and employees should offer a rating for the feedback.
Rewarding
It's necessary to provide an incentive for good performance and a significant part of the PM process. The reward could be monetary, job promotion, social recognition, and simple thanks and appreciation.
Goals of Performance Management
The objective of PM is to improve the productivity of the organization by offering a clear system to the managers and employees. It makes management aware of the employee's work, how they performing, and track their growth and progress in terms of the company's objectives. However, it offers employees a clear route towards success by providing training, a support system, guidance, and a mechanism for evaluating performance. Some of the main goals and objectives of PM are as follows;
Establishes reward programs by giving incentives if they achieve their goals
Improves growth, productivity, and performance at work
Focus on developing coaching, leadership, and managerial skill
Amplify the interaction between management and employees
Offer clear goals, required expectations, and defining roles
The goals offer a clear route for developing objectives and offering incentives towards reaching goals. If the company doesn't achieve any one of the abovementioned goals, then it would impact the performance of other goals.
Benefits of Performance Management
If the company manages to establish a work environment of interaction and engagement; where employees connect with customers and get their feedback in order to improve the product. In such an environment, PM offers a lot of benefits to the company as a whole, employees, and the management. According to Gallup:
'When organizations successfully engage their customers and employees; they experience a 240% boost in performance-related business outcome compared with an organization with neither engaged employees nor engaged customers.'
Some of the main benefits of performance management are as follows;
When you have clear standards and defined roles; then it makes it easier for trainers to conduct training and focus on non-performing areas.
The hiring becomes simpler and easier because the employees and candidates know what the management expects from them; and the HR department could accurately select the right fit for the role
It makes the company develop and revise the goals; so that it responds quickly to the market trends, and keeps up with the changing environment.
Clear roles, responsibilities, and required expectations put the employees on the right track from the start
When employees see that the company is investing in their growth and productivity, it amplifies their performance and retention rate
The consistent coaching, feedback, and engagement between employees and managers improve the skill, expertise, and coaching of managers
Well-skilled employees of today create better leaders for tomorrow
Skilled employees, clear goals and objectives, and engagement increase the productivity of the organization
When employees know that they would receive incentives for better performance; then they would keep performing well in the long term
Key Elements of Performance Management Tools
There are many customized performance management tools, templates, and software for different types of businesses and companies. Some of the main elements for an effective PM program are as follows;
Linking Company's Mission with Employees' Work: when you do, then they would know that how their work would impact and contribute to the company as a whole
Creating outcome of Job Performance: the employees would know that how their work is making a contribution to the company, what type of product/service their work is creating, and how they can engage with customers, supervisors, and colleagues.
Measurable Performance Expectations: the employees should know that how they can measure their growth in terms of action, result, and behavior. Like what they're producing, how they can perform better, and what attitude they should adopt at the workplace
Job Development Plans: employees and management should collaborate while developing the job roles and responsibilities. They should have a voice in it that how they can perform a certain role better to benefit the company
Regular Meetings: managers and employees should keep evaluating their work-related performance throughout the year, instead of having a single meeting annually
Example of Performance Management
Facebook Logo
The world's leading tech giant company and social media platform; Facebook follows a performance managing system that focuses on the feedback of peer-to-peer. The company uses feedback as a standard in its meetings in order to know what members are collaborating and performing better; and what is not. The company has created an internal application that offers them real-time and continuous feedback. It assists them to resolve the problem when they face it.
Accenture
Accenture is a giant company comprising more than 330000 employees. It's a huge problem for the company to change the whole system. The company has removed 90% of its old process while switching to the new system. The new PM system is more fluid and quick, where employees receive feedback from the management quickly and continuously.
Conclusion: What is Performance Management? Cycle, Goals, Benefits 
After an in-depth study of what is performance management; its cycle, goals, benefits, and key elements of PM programs; we've realized that PM is essential for the growth and productivity of an organization. If you're planning to develop a program for your company, then keep in mind its key elements.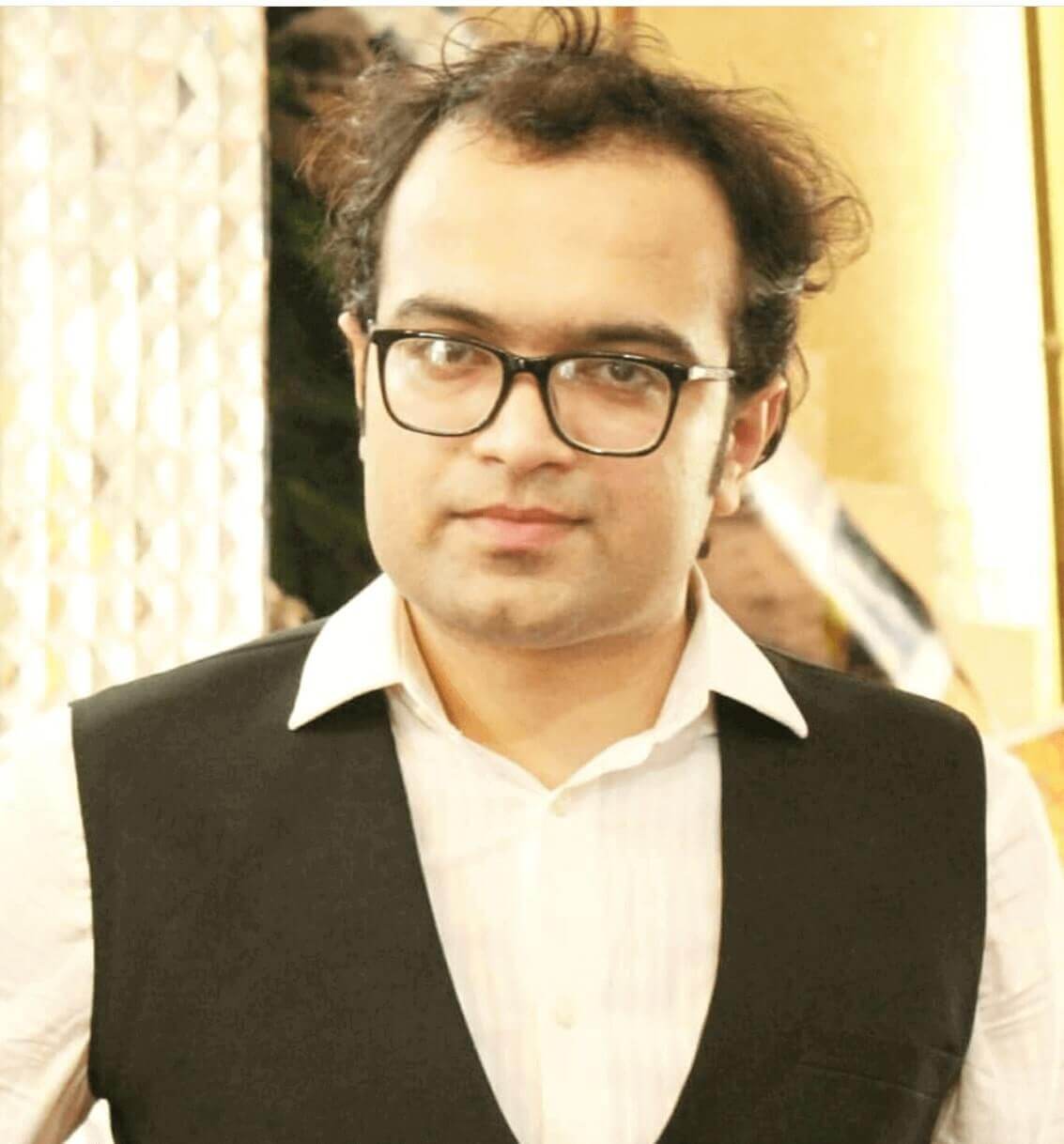 Ahsan Ali Shaw is an accomplished Business Writer, Analyst, and Public Speaker. Other than that, he's a fun loving person.