Introduction
Swot analysis of Spotify. Spotify is a media service and audio streaming Swedish multinational company. Martin Lorentzon and Daniel EK are the founders of Spotify, and they laid the foundation of the company on April 23, 2006. The headquarter of the company is in Stockholm, Sweden.
Spotify is operating its business in Asia, Africa, Europe, America, and approximately in more than 178 countries across the globe. Its services are available on Google Home, Amazon Echo, Android smartphones, iOS, Linux computers, macOS, and Windows.
Some of the main products and services of Spotify are;
Video Services
Podcast
Digital Music
Music Library
According to an estimate, the annual revenue of Spotify in 2022 was 12.356 billion Euros. Out of which, the net income of the music streaming platform was -0.453 billion Euros. However, the company has employed more than 6554 employees to manage its operations worldwide.
Spotify's top competitors are; 
Today, we'll discuss the swot analysis of Spotify. It's going to focus on the internal and external factors impacting the world's leading audio music streaming platform. Here's the swot analysis of Spotify as follows;
Strengths of Spotify
Subscribers & Influence
According to an estimate, Spotify has more than 489 million monthly active users, out of which 205 million users are paid subscribers on the platform. Approximately more than 60% of the users are millennials. However, the audio streaming platform is increasing consistently, and it has the maximum market share to set and influence market trends.
On-Demand Music
Just like platforms like Netflix, YouTube, Hulu, and others have moved people away from DVD, Blu-ray, and cable TV. Spotify did the same of bringing people away from Mp3 and CDs. Artists and music producers have realized the significance of the platforms, and sometimes they release their content on the platform to paid subscribers.
Approximately 80% of the company's revenue comes from the US market. However, the global market share of Spotify in 2021 is 32%, and Apple, Amazon, and YouTube have 18%, 14%, and 6% respectively.
Pricing
Spotify offers a lot of features for free ads-based. People who want to enjoy an ad-free experience and access to the complete music library, and then they have to buy a paid subscription. It provides premium features like more songs, downloading option, and a complete variety.
Discover Weekly/Release Radar
Spotify offers remarkable features like "Discover Weekly" and "Release Radar," they give 30 new songs every week based on your listening history and choice preferences. Most importantly, it provides a wrap-up playlist at the end of the year based on your favorite songs. You could share your playlist with your friends and relatives.
Personalized Music
Spotify efficiently uses AI and algorithms, and it sifts the data like song tracks, artists, and new songs based on the users' preferences. In other words, it customizes the searches and playlists and provides a list of songs to listen to every time. According to an estimate, platforms bring 16 billion artist discoveries every month, and users spend one-third of their time listening to the platform's created list.
Music Streaming App
Spotify music streaming application is becoming very popular among people. According to an estimate, approximately more than 20% of American listen to platform music every week. It allows people to access and play music on Windows, Androids, iOS, smartwatches, gaming consoles, and Bluetooth speakers.
Expensive Music Library
According to an estimate, Spotify provides roundabout 70 million songs, and 2 million podcasts, and adds 40,000 new tracks every day. The platforms have paid more than 23 billion dollars to music creators since their establishment. There were music streaming platforms when Spotify was launched, but it quickly gained market share through quality streaming.
Early Mover
Spotify entered early into the music streaming market and cemented its legacy and earned a high market share by offering quality services. The high visibility, user-friendly, podcast, and quality streaming attracted more and more users to the platform.
Brand Value
According to an estimate by Interbrand, the brand value of Spotify in 2020 was 8389 million dollars, and it has increased by 52%. It ranked at the 70th position of Best Global Brands in 2020.
Weaknesses of Spotify
Paid Subscribers
As we know Spotify offers free and paid subscription services to customers. Many price-conscious users are happy with the free services of the platforms. However, the company earns a plethora of money through advertisements. But the platform kept on pushing users into convincing them that they should buy the paid subscription.
Low Incentive to Music Owner
Spotify pays roundabout 0.00318 dollars to the music creators every time a person listens to it. It's a very tiny percentage compared to the competitors. It means that the track must be played thousands of times so that the content creator would earn something. That's why content creators like Taylor Swift are pulling their content away from the platform.
Low Differentiation
Spotify is offering almost the same features that other competitors are offering in terms of content, music library, and user interface. However, the platform tries to differentiate itself from its premium services and podcasting. In fact, the platform spent approximately 271.4 million dollars on the podcast.
Internet connectivity
Users must have an internet connection in order to access the services of Spotify. Not many people have stable internet connectivity all the time. Or the people have to download the content on their devices so that they could enjoy smooth streaming.
Royalty Cost
Spotify has to distribute its earnings among content creators, producers, copyrights holders, and record labels. According to an estimate, the platform spent more than 75% of its earnings on royalties in 2019.
Opportunities available to Spotify
Artist Endorsement
Whenever a celebrity like Barack Obama, Britney Spear, or Justine Bieber joins the platform, the platform's sale increases by approximately 4%. Since tech giant companies have stepped into the music streaming industry, things have become more competitive. Therefore, the platform needs to be competitive by receiving endorsements from celebrities.
Partnership & Alliance
Alliance and partnership increase your market reach and influence. Spotify is partnered up with brands like Vodafone, Luiza magazine, Bouygues Telecom, Xbox, Facebook, Samsung, and others. Therefore, Spotify should consider keep on making alliances and expanding its customer market.
Podcasting
The podcasting market is growing and it would reach approximately 160 million people by the end of 2023. That's why Spotify has started Spotify for podcasters, it provides them with statistics, analytics, and other tools to check out their growth.
Video streaming
Spotify has recently entered the video streaming industry. Video streaming is a growing but competitive field, and it would open up a lot of new income sources to the platform. According to an estimate, the video streaming industry would reach 71,237 million dollars by the end of 2021. It would grow by approximately 29% by the end of 2025.
Market Expansion
Spotify is operating its business in more than 178 countries across the globe. The audio streaming platform should keep pushing its boundaries and expanding its market into new geographies. It's because the current market is suturing, and it's difficult to win customers in those markets.
Threats Spotify has to face
Piracy
Spotify is the world's most pirated content platform after YouTube. People could easily steal the content of any content creator and use it on other platforms without the author's consent. The high piracy rate is pushing away content creators from joining the platforms.
Security Issues
Spotify has faced several security attacks during 2020. A hacker named "Daniel" hacked some accounts and proclaimed his love for Taylor Swift and Trump. Hackers gained access to one's account by breaking the password. According to an estimate, roundabout 13% of Spotify's accounts are for sale in the black market.
Criticism of Artists
Content creators like Taylor Swift, Neil Young, and Prince have ended their agreements with Spotify and pulled away their content from the platform. Such high-profile celebrities have a very strong fan following. Criticism from them could push many users away from the platform. Marlin, Warner Music, Sony, and Universal hold approximately 87% of the music on the platform.
Legal Issues
Many content creators keep on shuffling their content from one platform to another. When the status of permission changes, then it impacts multiple parties like the market, record label, copyrights holder, and others. That's why Spotify has dealt with dozens of lawsuits over the years.
Conclusion: Spotify Swot Analysis
After an in-depth study of the swot analysis of Spotify, we've realized that Spotify is indeed the world's largest audio streaming platform. Piracy, security issues, lawsuits, and criticism from influencers are some of the major challenges. Spotify should expand its market by making alliances and receiving celebrity endorsements.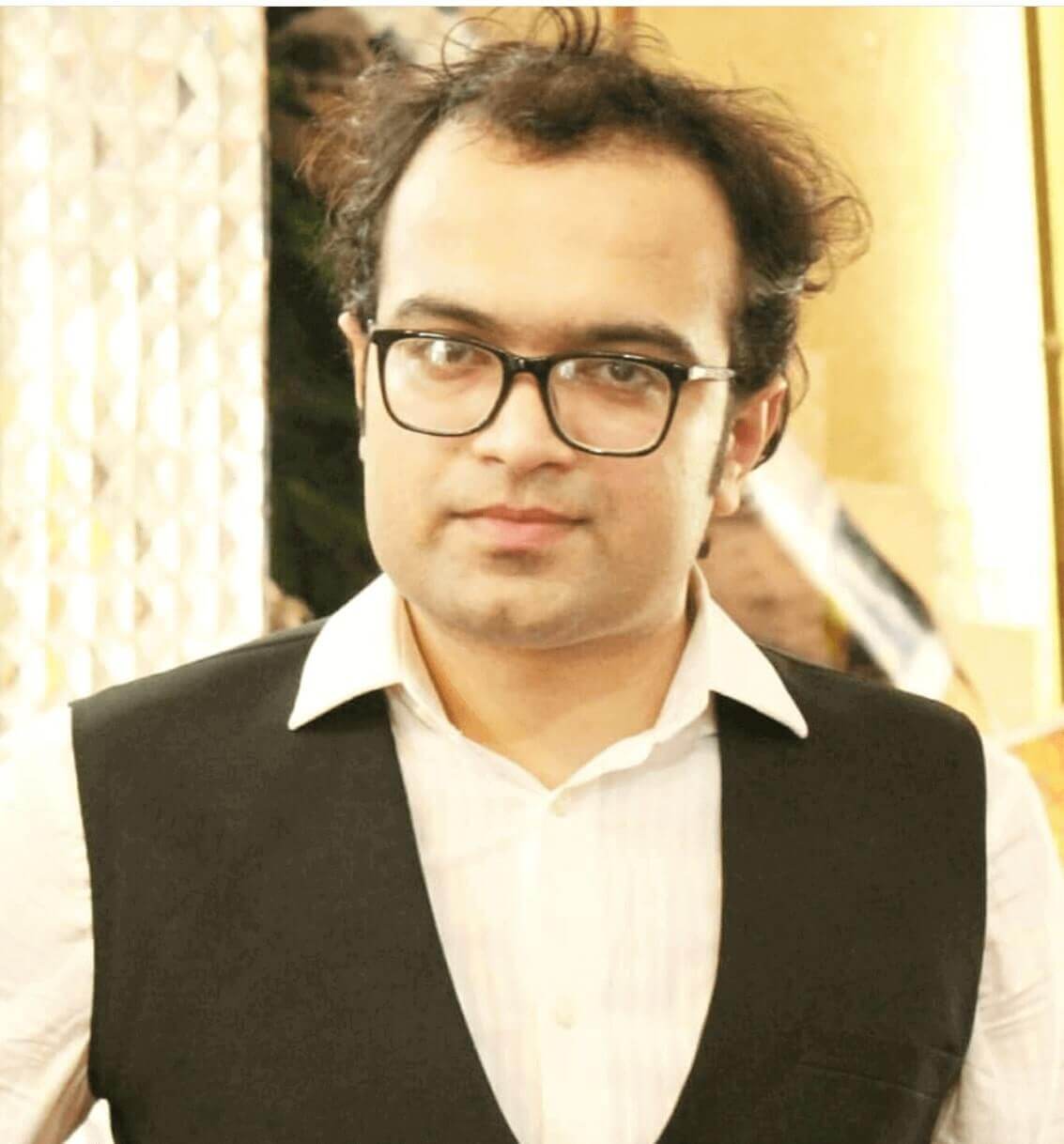 Ahsan Ali Shaw is an accomplished Business Writer, Analyst, and Public Speaker. Other than that, he's a fun loving person.