SWOT Analysis of Apple. Apple is a US multinational tech company. Steve Jobs, Ronald Wayne, and Steve Wozniak laid the foundation of the company on April 01, 1976. The headquarter of Apple is in Cupertino, California. Apple falls under the category of the world's leading and most successful tech companies like Facebook, Google, Amazon, and Microsoft.
Apple started as a hardware manufacturing and software development company. The brand received a lot of appreciation when it enters the consumer market. However, some of the main products and services of Apple are;
iPhone,
iPod,
Siri,
Shazam,
iPad,
GarageBand,
Macintosh,
Logic Pro,
Apple Watch,
Final Cut Pro,
Apple TV,
iWork,
HomePod,
iLife,
MacOS,
TVOS,
iOS,
WatchOS,
iPadOS. 
In terms of revenue and profit, Apple is the world's top brand. According to an estimate, the annual revenue of Apple in 2022 was 394.328 billion US dollars, out of which the net profit of the company was 99.803 billion US dollars. Apple is employing approximately more than 164000 in company's 510 location points across the world by the end of 2022.
Apple is running its business in a fast-growing tech environment. Therefore, the company has to work continuously on its product designs, features, quality, innovation, price, and reliability to stay ahead in the competition.
Some of the main competitors of the company are;
Dell,
Sony,
Lenovo,
LG,
IBM, and other computer/smartphones/electronic manufacturing companies. 
Today we'll discuss swot analysis of Apple that how internal and external factors impact the world's leading and most successful company. If you want to learn about the external factors of Apple iPhone, check out the pestle analysis of Apple. It's time to study various factors one by one, here's the SWOT Analysis of Apple as follows;
Strengths
Highly Valuable Company
In 2019, the worth and market value of Apple Corporation was 1 Trillion US dollars. One year later, the market value of the company is 2 Trillion US dollars. According to the ranking of Interbrand, Apple ranks at the top position for 7 years continuously. The worth of Apple's brand values is roundabout 234 billion US dollars.
Icon & Loyal Customers
When we talk about the quality and reliability of smartphones, computers, and other tech products, then Apple is a global icon. That's why the company has millions of customers worldwide and they're a great source of steady revenue to the brand.
World's Top Tech Company
Apple is a pioneer in technology and the company introduced many innovative products and services in the market for the first time. Apple iPhone and iPod are a great example of it. The company plans to do the same in the upcoming years as well with unique products and services.
Choice of Businesses/Corporations
Apple has a separate business page that provides tech products and services to satisfy the needs of businesses and big corporations. That's why businesses and corporations choose Apple because it provides support, quality, and reliability.
Research & Development
Whether it's Apple's product design, features, or uniqueness, the developers and software engineers of Apple put their heart and soul into the work. When the company finally launches, it comprises of years of dedication and research work that come to an action.
Recyclable & Sustainable
Apple has a robot by the name of Liam; it dissects and breaks down the iPhone into the lowest possible level. Even it separates the bolts and stripes of the iPhone. The purpose is to reduce waste and make the product environmentally friendly.
Liam is a great invention of Apple and its job is to improve productivity. After the dissection of different parts, it stores and categorizes those parts. It's to make them reusable into the new devices.
Service Expansion
Some of the main services of Apple are AppleCare, Music Streaming, storing digital content, iCloud, AppleCare, Apple Arcade, Apple News+, Apple Tv, etc. The company is planning to launch more user-friendly services in the coming years as well.
According to an estimate, Apple earns 16% of its annual revenue (approximately 16 billion dollars out of 260 billion dollars) from the sale of various services. After smartphones (iPhone), services contribute 2nd to the company's total revenue. That's why the company has been increasing its services in its portfolio.
Strong Brand Image
Apple is one of the few brands that have the image of being a luxury brand. The company has maintained this status for a very long time. That way people with high incomes prefer Apple iPhone because it's not just a phone. You have to show the style, wealth, and status of your class.
Self-sufficient in Manufacturing & Development
When we talk about designing, R & D, manufacturing, or development, Apple is self-sufficient in all of these areas. The company doesn't hire a third party to produce its products.
Sophisticated Marketing & Advertising Strategies
Apple follows the most advanced and sophisticated marketing strategy, and it's through tech media companies like Forbes. The company has maintained a quality position in the market by ads like "Think Different" of 1984. It shows that the company would offer superior quality and that attract new customers and retain them over time.
Weaknesses
Expensive & Costly Products
As we have discussed earlier that Apple has the status of being a luxury brand and it's one of the reasons that the company charges premium prices for its products. When we talk about affordability, then only the elite and upper-middle-class can afford Apple's products.
For instance, the price of the Apple iPhone 7 in 2016 was 649 US dollars, and the price of the Apple 12 Pro in 2020 is 1355 US dollars. The price has increased by more than 50% within 4 years.
The market capital of Apple is more than the annual GDP of Switzerland. Apple is the first US brand to the figure of 1 trillion dollars. It's because of the high prices the company's sale has decreased in some regions like India.
Less Promotional & Advertisement
Being a pioneer in the tech industry, Apple has created a very strong customer database. They always choose the products of Apple. The brand heavily relies on the retail stores and icon pages for the promotion and marketing of its products and the latest models of smartphones.
Unlike the promotional marketing campaigns of Samsung, P & G, Coca-Cola, and other competitors; Apple doesn't allocate a plethora of resources on marketing and advertisements.
Not-Competent in New Areas
You must have also noticed that Apple is expanding its portfolio by launching some new services like a credit card, video streaming, gaming streaming, etc. PayPal, Netflix, Chase, Disney, and Citi are some of the main competitors in those areas and they have a great market share in their domain.
It seems like that the brand would fail in those categories as well, just like it did in the Apple Map.
Incompatible with other OS
Apple has a unique technology and operating system for its brand. That system doesn't work with other operating systems and technologies. It means that the customer could only wander around in the Apple world. That's why they have to buy Apple's accessories and applications to perform various functions.
Tracking Customer's Location
Some of the users and critics accuse Apple of violating consumer's privacy by tracking their locations. It has hurt the company's reputation a lot. Therefore, management has taken this concern seriously. That's why the new model asks customers' permission whether they would the company to track their location or not.
Non-Professional Practices
There have been reports that Apple and Google (two tech giants) colluded with each other. Some say that Google offered Apple money to make Google the default browser of Apple, and the company accepted it. Collusion between the two giants would increase the monopoly. It would become impossible for new companies to enter into the tech market.
Opportunities
Growth in Customer Market
Apple has been in the tech industry for a very long time and the company has dominated the customer market over the years. It's because of the unique technology; features, quality, and most importantly customers have a better experience by using Apple.
It is because of these reasons Apple has one of the highest customer retention ratio of approximately 92%. The Internet has great power and it offers many future opportunities whether to make new alliances or to approach new customers.
Skilled Professional
It's no doubt that Apple has one of the world's most intellectual geniuses, software engineers, and developers in its team. That's why the brand has always launched sophisticated and better products of its time and offered it to the customers. If the company adds more professionals to its team, it's possible that would increase the company's growth.
Expanding Distribution System
The distribution network and supply chain of Apple is limited and it has growth potential. The company should increase its supply chain and distribution network. As we know that the company has dominated the customer market through sales and market capitalization. It would be a huge plus point for the company by adding new distribution channel s and supply chains.
Green Technology
Apple has yet to launch a product based on green technology. The company hasn't adopted eco-friendly and sustainable practices yet. If Apple follows and implements environmentally practices, it would attract a lot of environment-sensitive customers.
Wearable Technology
According to research conducted by Forbes, the sale of wearable tech devices would increase to doubt by the end of 2022. Its market worth would be around more than 27 billion US dollars comprising of 233 million units of devices. It presents a great opportunity for Apple to expand its investment in the AirPods and Apple watch.
AI
Some of the tech giant companies like Google, Amazon, and Samsung are spending a plethora of resources in AI to gain a competitive advantage. Although Apple has also started R & D in AI, and it's a great step for the brand to increase the market share.
In 2017, Apple bought a young French AI startup company by the name of Regaind and other AI tools and Disconnect. It was a great acquisition of the brand. Regaind helped the company to combine searches of photo apps on the iPhone. AI tools and DeskConnect helped the brand to organize various features and applications for the customers with a single command.
Music Streaming Services
The interest of the younger population is increasing in music in developing countries. Therefore, Apple is planning to increase its music streaming services in the markets of the Middle East and Africa.
Self-Driving Technology
The concept of self-driving technology is getting popularity among tech companies. It has great growth potential. Therefore, Apple should concentrate all of its attention on self-driving technology, instead of building a car like Toyota. In an interview on Bloomberg, the CEO of Apple, Tim Cook, Said;
"We're focusing on autonomous systems, and clearly, one purpose of autonomous systems is self-driving cars. There are others, and we start to see it as a mother of all AI projects. It's probably one of the most difficult AI projects actually to work on."
Cheaper Products
If Apple adds a bit cheaper products in its product portfolio, then it would help the company to capture a great market share in the developing countries.
Threats
Disrupted Supply Chain
Worldwide pandemic has badly impacted the supply chain of Apple. The company has no choice but to offer flat rates in the second half of 2020. That's why the annual revenue of the company decreases as a result.
Counterfeit Products of Apple & Imitation Fear
As we know that Apple has the status of a luxury brand, that's why Apple is a very valuable commodity in 3rd world countries. Many dealers illegally buy and sell counterfeit products of Apple at a costly price. Many people use the brand's smartphones without having proper rights.
Ordinary people who buy Apple's smartphones at an original price, but the products were counterfeit and didn't have genuine quality. It makes them wonder that the brand isn't good. They pass bad reviews and negative comments about the brand.
Competitive Tech Market
Even though Apple is a tech pioneer, but competitors like Dell, Samsung, and Google are also a stronger opponent. In 2020, Samsung has captured the maximum market share worldwide. It shows how hard and tough competition Apple is facing. Now, the company has got two choices, either to bring some new technology or to reduce its prices. These are the only two ways to beat the competition.
Market Penetration
According to an estimate, Apple operating system has acquired a market share of 24.55% and android has got a market share of 72.23% worldwide. This statistical figure shows a clear message that brands like Lenovo, Samsung, Huawei, and HTC have penetrated the market to a great extent. They all are using the android based operating system on their devices.
Trade Tariffs
Trump administration has imposed heavy taxes on the import coming from China, and Apple gets some of its products manufactured from china. When the company has heavy taxes, the price of the product automatically rises. Customers think that the company is charging more and products have become costly.
Copyrights Lawsuits
Different companies have filed approximately 60 lawsuits against Apple. Customers didn't like the company's action when Apple launched the new model with older degraded batteries. The company only increased the performance of the CPU. In reply, the brand said that they've done it to avoid the unnecessary shutdown.
Many customers thought that their brand betrayed them, and clarification of the company wasn't enough for them. That's why many customers filed a class-action lawsuit against the company on Dec 21, 2017, because it declined the resale of the phone.
Government Pressure
The government and other agencies are putting great pressure on Apple to give them backdoor access to the privacy of consumers' data. Although the company has declined the offer many times because it's a violation of customers' trust in the company.
Criticism of Mark Zuckerberg
Mark Zuckerberg has hailed on the monopoly of Apple many times. In a recent interview, he said;
"iPhone app store blocks innovation, blocks competition, and allows Apple to charge monopoly rents."
Apple charges a 30% commission on the sale and purchase of applications on the Apple Store. 30% commission is a big cut for small businesses and software developers.
Conclusion: SWOT Analysis of Apple
After a detailed study of the swot analysis of Apple, we have realized that Apple is a market leader in many areas. But the SWOT Analysis of Apple also showed that the pending threats are also real, and competitors are also getting stronger. Therefore, the company should utilize opportunities to maintain its top position in the market.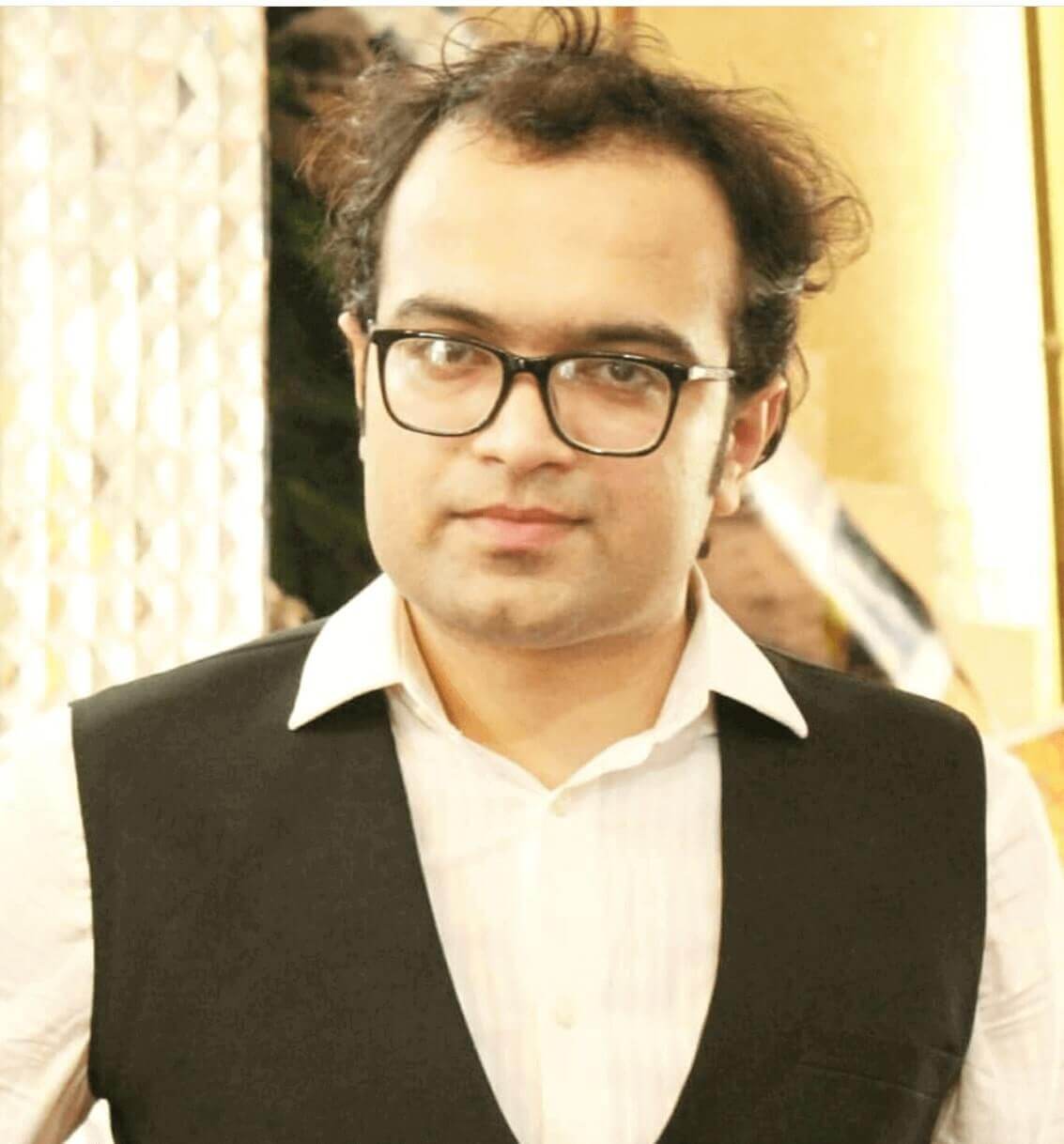 Ahsan Ali Shaw is an accomplished Business Writer, Analyst, and Public Speaker. Other than that, he's a fun loving person.