Introduction
Swot analysis of Costco. Costco Wholesale Corporation is a retail/wholesale chain store US multinational company. Jeffrey Brotman and James Sinegal are the founders of Costco, and they laid the foundation company on July 12, 1976. The headquarter of the retail company is in Issaquah, Washington, USA.
The retail brand started under the name of "Price Club" and changed the name to Costco on September 15, 1983. It's the world's 5th largest retail chain company.
Costco's main products and services are;
Mortgages for Business Owners and Contractors,
Groceries,
Costco Auto Program,
Gas Station,
Estate Planning & Power of Attorney,
Tire Center,
Auto Rental,
Pharmacy,
Bottled Water Delivery,
Business Center,
Business Phone Service,
Photo Center,
Business Insurance,
Optical.
According to an estimate, the annual revenue of Costco in 2022 is 231.028 billion dollars, and it has increased by 13.76%. Out of which, the net income of the retail brand is 5.884 billion dollars, and it has amplified by 13.92%. However, the company has employed approximately 304,000 employees to manage its worldwide operations.
Costco's top competitors are;
Aldi, 
Best Buy, 
Sam's Club,
BJ's Wholesale Club,
Lowe's, Kmart,
The Kroger Company,
Home Depot,
Today, we'll discuss the swot analysis of Costco. It's going to analyze the internal and external factors impacting the world's leading retail chain store company. Here's the swot analysis of Costco as follows;
Strengths of Costco
High Profitability
The pandemic crisis ruined many businesses, but it turned out well for Costco. In fact, the profitability of the wholesale brand increased to a great extent. It's because only the paid member could visit its stores or shop online.
Supply Chain & Distribution
As one of the world's largest retail chain stores, Costco also has a powerful supply chain and distribution system spread all over the world. According to an estimate, the retail brand has 782 warehouses in various countries like Iceland, South Korea, France, Taiwan, China, Spain, Mexico, Japan, and the USA. Such a large network makes it easier for the company to reach a global audience.
Low Turnover Rate
Costco satisfies not only its customers but also its employees. That's why the retail chain industry has a lower turnover rate of less than 6%. Experienced employees improve the productivity of the company. According to the ranking of Forbes, Costco ranks at the 4th position of America's Best Employer in 2021.
Brand Value
According to an estimate by Forbes, the market capitalization of Costco in 2021 is 159.72 billion dollars. It ranked at the 79th position of the World's Most Valuable Brand in 2020.
Extra Incentives
Costco is very generous with its employees and it provides extra incentives and benefits like stock income, personal income, paid vacation, dental, and health insurance. The purpose is to make them happy and increase their motivation level up. Several studies have proven that happy and satisfied employees perform better.
Most importantly, Costco offers the highest minimum per-hour wage of 15 dollars. The wholesale company has set high standards for other competitors.
Pizza Chain
Along with the retail store, Costco is also running the 14th largest pizza chain in the US. It's even larger than the California Pizza Kitchen brand. According to an estimate, Costco's pizza chain has more than 700 food court location points in the US.
Quality & Low Price
Costco follows the simple formula of providing the best quality products at a lower price. The company is very cautious about public perception because it has to retain customers over the long term.
Low Cost & Discounts
Costco has the unique advantage of keeping the operational cost lower. The lower production cost allows the company to give discounts to the customers so that they could save up some money.
No Ads
Costco doesn't spend any money on advertising and marketing, while the other competitive brands allocate billions of dollars for marketing and promotion. Jim Sinegal (former CEO) said in an interview;
"Advertising is an Evil because it cost a huge sum of money, which would lead to high prices of the merchandise and that's bad for the company and our customers."
Loyal Customers
Costco has a large database of loyal customers. According to an estimate, the company has more than 5 million cardholders worldwide. The renewal membership rate is increasing.
Business Model
Costco follows a completely different business model and that's paid membership. It means that the company charges an annual fee of 60 dollars from its members. Only the paid members have permission to shop at the store. According to an estimate, the company has over 105 million paid members in 2020.
Weaknesses of Costco
Low R & D Budget
It's no doubt Costco allocates a great number of resources for research and development. Comparatively, it's far less than the competitors' budget. It resulted in the form of limited product innovation.
No Young Customers
The target customers of Costco reside in the suburbs and they prefer to buy groceries in bulk quantity. The retail brand has a very limited e-commerce platform. A vast majority of the younger population prefers to do shopping online and they want their goods to be delivered at home. That's why the company's customer market is aging and they have a limited younger customers market.
Lower Global Presence
According to an estimate, Costco has more than 782 wholesale stores across the world, out of which 643 stores are in the US and Canada. It shows that the company heavily depends on the US and the Canadian market as its main sources of revenue. However, the retail brand has a limited global presence.
Transportation Cost
You have to pay an additional transportation cost when you're buying goods in large quantities. In other words, you have to pay an additional cost. That's why city customers prefer shopping online from platforms like Amazon and Walmart, where they could avail of discounts plus free shipment. It helps them to save up the transportation cost.
Limited Product Selection
Costco has a very large and diverse product portfolio and it ranges from TVs, Cars, Toys, Jewelry, Furniture, Clothing, and so many other items. It's even more than the competitive brands. But the customers usually choose a limited range of products.
Opportunities available to Costco
Transport
If Costco provides an additional service of shipment and transport, it would make it convenient for customers to do bulk shopping from the store. Most importantly, the company should use the technology to consolidate with its operational system. It would help the company to further reduce the cost.
Lower Taxes
The government has recently decreased taxes for Costco. It's a huge plus point for the company, and it has helped the wholesale brand to increase its profitability during the pandemic.
Healthy Trends
American people have become cautious about their diet and health. It presents a great opportunity for Costco to exploit this trend and promote the traditional physical shopping style.
Expansion
Costco should consider entering into the world's largest consumer markets like China, India, and other Asian countries. The economic price would be a huge plus point for the company.
Social Media Marketing
Social media platforms like Facebook and Twitter have billions of active users. The marketing on these platforms is very cost-efficient. Costco should promote its store by using digital media. It'll be cost-effective and attract a lot of new customers.
E-commerce
As we know that online shopping trends are increasing because of the pandemic crisis and social distancing. Costco has an online platform. Now, the wholesale brand should invest more in its online platform.
Threats Costco has to face
Competitors
Amazon and Walmart are the top competitors of Costco along with many other online stores like Flipkart, Moosejaw, Shoes.com, ModCloth, Bonobos, and Jet.com. The growth of all of these platforms would reduce the company's profitability. They have got the advantage of technology.
Price War
Price plays a key role in attracting a customer and luring him to do the purchase. Manufacturers have been researching various techniques to decrease operational costs so that they could gain a competitive edge on price.
Security
Costco usually hires third-party cloud service companies to protect the data of its customers. It includes their personal and banking details. If anything goes wrong, it would jeopardize the company's credibility. Therefore, the brand should have its own tech data security system.
Controversy
Costco placed the Bible under the fiction book racket and it offended a lot of people when the picture went viral. The retail brand had to send a public apology to Fox News and reposition the placement of the religious book. However, it attracted a lot of criticism from the religious community.
Product Recall
Costco recalled chicken salad after the spread of the virus in 2015, and it infected 19 people. Such incidents of product recall have a negative impact on the company both in terms of loss of revenue and bad company reputation.
Conclusion: Costco Swot Analysis
After an in-depth study of the swot analysis of Costco, we've realized that Costco is indeed one of the world's largest whole brands. Lower tech capabilities, controversies, limited international presence, and lower research and development are the main challenges. Costco should utilize its resources to expand its market and tech capabilities.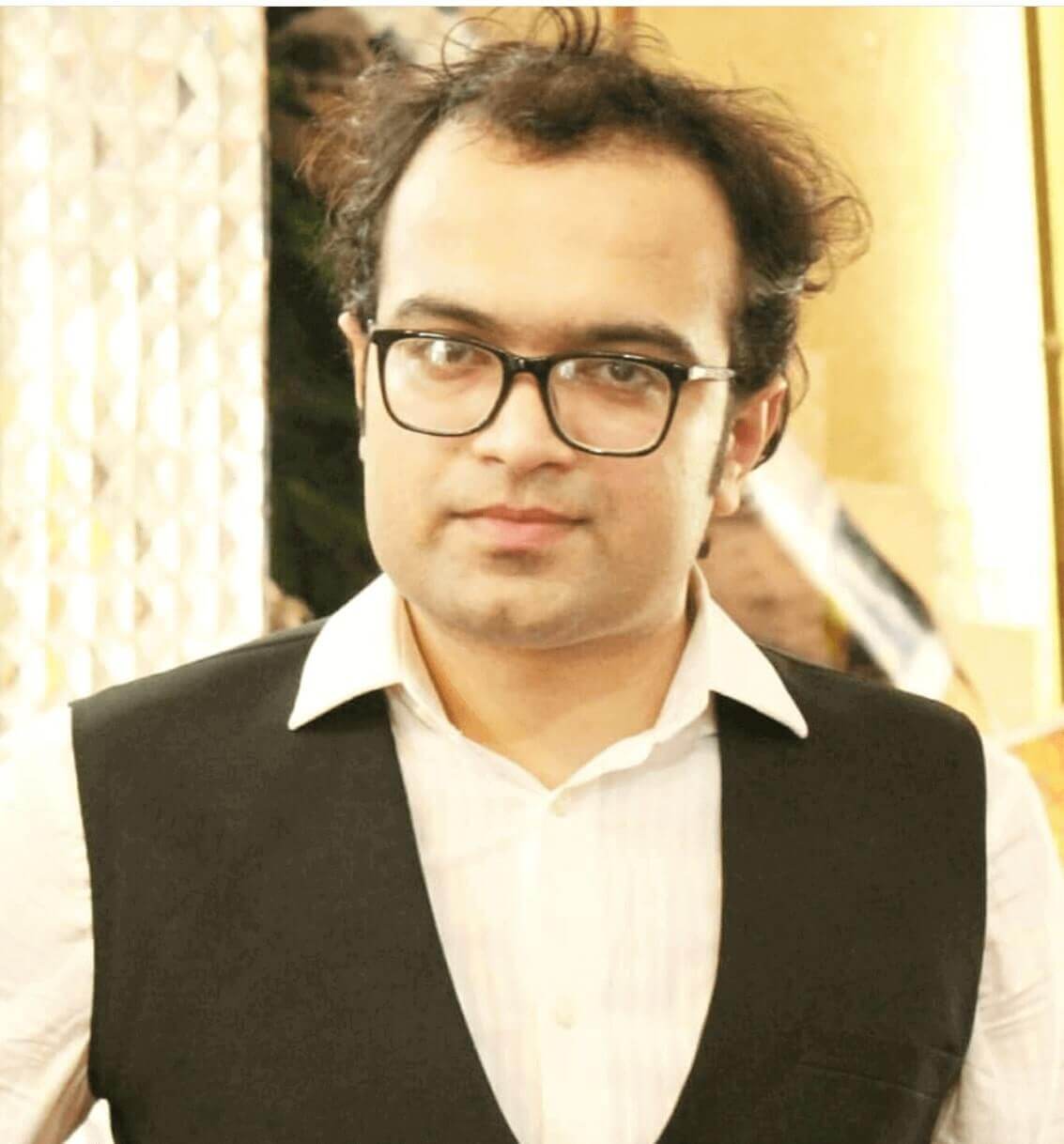 Ahsan Ali Shaw is an accomplished Business Writer, Analyst, and Public Speaker. Other than that, he's a fun loving person.