Introduction
SWOT analysis of coffee shop business. It doesn't matter wherever you are; coffee shop is a very lucrative business everywhere because people want a fresh hot cup of coffee before and after work. According to a study, people across the world consume roundabout 2.5 billion cups of coffee every single day. According to an estimate, the current rate of coffee consumption would increase by up to 67% in 2022.
The good thing about the coffee shop business is that it can survive in uncertain economic conditions and volatile markets. It's because coffee is a ready-to-make drink and you can have it in a few minutes. It's not even costly.
People have been drinking coffee for centuries. But Starbucks became a multinational global brand based on the coffee shop business. Starbucks has roundabout346000 employees worldwide working in more than 31256 location points of the company. The brand made a net profit of 1 billion US dollars in 2020. The company's usual net profit is roundabout more than 3 billion US dollars under normal circumstances.
You can start the coffee shop business either by yourself, or you could partner up with big and well-reputed brands like Starbucks, Dunkin Donuts, and Panera Bread. You don't have to work on marketing, being associated with the big brand would attract people to your brand. You have to pay a certain amount annually to the parent brand in return. Both of these options have pros and cons.
In the swot analysis of the coffee shop business, we'll study various internal and external factors that are stronger and weaker to the company. Here's the swot analysis of the coffee shop business;
Strengths of Coffee Shop Business
Growing Market
According to a study, the majority of Americans love to sip a hot cup of coffee every day. In a statistical figure, approximately 2.5 billion people take a cup of coffee daily and the total number would increase up to 67% in 2022. In light of these statistical figures and researches, we can safe to assume that the future of the coffee shop business is proliferating in the upcoming future as well.
Immediate Service Impact
Unlike blogging, YouTube channel, hotel, or restaurant business, where you have to wait the whole years to see the results of your business. The good thing about the coffee shop business is that it gives you immediate results and you won't have to wait the whole year.
For instance, you start a paid marketing campaign on Facebook of your coffee by targeting your area. Now two things are going to happen in the coming week or so. Either the traffic and number of people would increase in the next few days, or they won't. If they do, it means that your marketing campaign has worked. If they don't, you have to rethink your business strategy.
Complementary Products
Coffee shop businesses start with only serving coffee. They keep on adding complimentary snacks like burgers, cookies, tea, beverages, chocolates, bread, omelet, and other items with time. It's because coffee and snacks go hand-in-hand with one another. More items would increase the product portfolio of your shop. In other words, the profitability of your business would increase over time.
Sustainable & Profitable Business
If you stick with your coffee shop business for a year or two, then it would become your recognition. Once you're able to achieve that status, people would keep on coming to your shop along with their friends. Effective marketing campaigns, regularity about time, a professional and friendly attitude, and other factors would make your coffee shop business sustainable and profitable.
TV & Wi-Fi Service
Many brands like Starbucks and others have installed TVs in their location points along with free Wi-Fi service. It's a very good leisure service. If you invest some little resources in these services, it would give you regular customers who want to go out and enjoy their leisure time. When they do that, they would order the coffee and other snacks in your shop.
Word of Mouth Marketing
If you're providing a unique taste and quality service, customers would go out and share their experience with their social circle. Their friends would come and do it at the same time. It would create a chain reaction of words of mouth marketing. The total number of visitors to your shop would keep on increasing.
Premium Prices
The premium price is a very profitable option, where you can offer normal price products for price-conscious customers and premium price products for status-oriented people. Many brands provide two types of price options to the customers.
Unique Customer Experience
Factors like free Wi-Fi service, TV lounge, premium price tables, attractive location, and good outlook and interior of the building of your coffee shop would add up and provide a unique experience to the customers.
Weaknesses of Coffee Shop Business
High Competition
There's a small café at every corner of the street. Some of them belong to big brands like Starbucks. Customers' attitude is very judgmental in the beginning and they would look at your every movement through suspicion. Big brands are playing their commercial on TV and media because they can afford the expensive marketing campaign. It's very difficult for a beginner to get a hold of the consumer market.
Startup difficulties
Loyal customers of other brands won't give their favorite brand up that easily unless you offer something different. Attracting new customers in the beginning and retaining require a lot of patience. It's because establishing a relationship with customers and creating a database of loyal customers takes time.
Supply chain Issues
One of the most important issues coffee shop startup faces is to have a reliable supplier. A supplier who could provide quality products at affordable rates is even more difficult to get it. It's highly likely that you would have to experience a lot of bad experiences. Like Low irregular supplier, poor quality of coffee beans, costly ingredients, and many more.
Lack of enough Financial Resources
Although you have figured out everything, reaching the target market, rental cost, furniture cost, availability of suitable spot, and many other fixed and variable costs are a great hurdle for beginners.
Inefficient Use of Resources
The consumption rate of everything would be higher in the beginning. Like ingredients, napkins, cups, coffee, etc. More consumption of resources means that the cost of expenses is increasing.
Opportunities Available to Coffee Shop Business
Late Night Service
Most of the coffee shops close their store earlier in the evening. If you stay open at night and keep offering coffee to the customers. It's a huge plus point for your new café and it would help you to attract the coffee customers at night.
Bank Loan
If your café is facing financial difficulties, then you should try small interest bank loans. They would help to renovate your coffee shop and buy new furniture so that it would attract new customers.
Stable Internet Connection
A stable and speedy internet connection has also become a need for many people. It's because we live in a digital world. If any café offers a free internet connection, then people would love to go there rather than a place where there's no internet.
Contract with Big Companies
Some of the big companies and government departs want coffee for the whole department. If you're able to sign a contract with them, it would give a plethora of customer orders every day. If you're a beginner and new in the market; such deals could be a game-changer for your business.
E-commerce Store
You can launch a blog and website for your coffee shop to reach your target customers. It would also help you to establish your brand and keep on posting about your products regularly. Consistency is the key to making your name in the online business.
Innovation
You should use your innovative and creative skills to design everything in your café. The better you differentiate it from other brands, the more you increase the chances for the success of your business.
Unique flavors & tastes
At the end of the day, the only thing that matters is the taste and flavor of your coffee. If you add some secret ingredient to increase the taste, it would give you a competitive edge in the market. You should utilize every opportunity you got to increase the chances.
Threats Coffee Shop Business have to face
Uncertain Economy
The economic condition of the country plays very importantly in the growth and productivity of the business. For instance, the global economic crisis has impacted the growth of many businesses, and coffee shops are no exceptions at all. The unemployment rate of the country is increasing and increasing tax rates are making things more costly. It's very difficult to keep your business running by managing costs and expenses in such an environment.
New Franchise
 If a new franchise of some big brand opens up just across the street from you. It's highly probable that it would attract all customers from your store. If it doesn't, then it would be equally difficult for you to attract loyal customers for the big brand. You can't avoid such a situation. All you have to do is to stay patient.
Poor Ingredients Provided by Supplier
If your supplier provides you with less harvested and poor ingredients, if you use it accidentally, then it would ruin your brand name and the image of your café.
Increasing Shipment cost
If the government increases the fuel prices, it would increase the shipment and logistic costs. You'll have no other choice, but to increase the price of the final result. If your target market doesn't take it well, it results in the form of losses.
Government Regulations
If the FDA and other government testing departments pay a visit and find something unusual, it would increase the legal cost of the café. It doesn't happen often, but when it does, it can put your coffee shop business at risk of sanitary, health, and safety lawsuits.
Conclusion: Coffee Shop Business SWOT Analysis
After a careful study of the swot analysis of the coffee shop business, we have realized that it's indeed a lucrative business. But it external threats and internal weaknesses are also more than real. If you think you can compete in the market by exploiting your strengths, then you should do it. Otherwise, you should think of it wisely.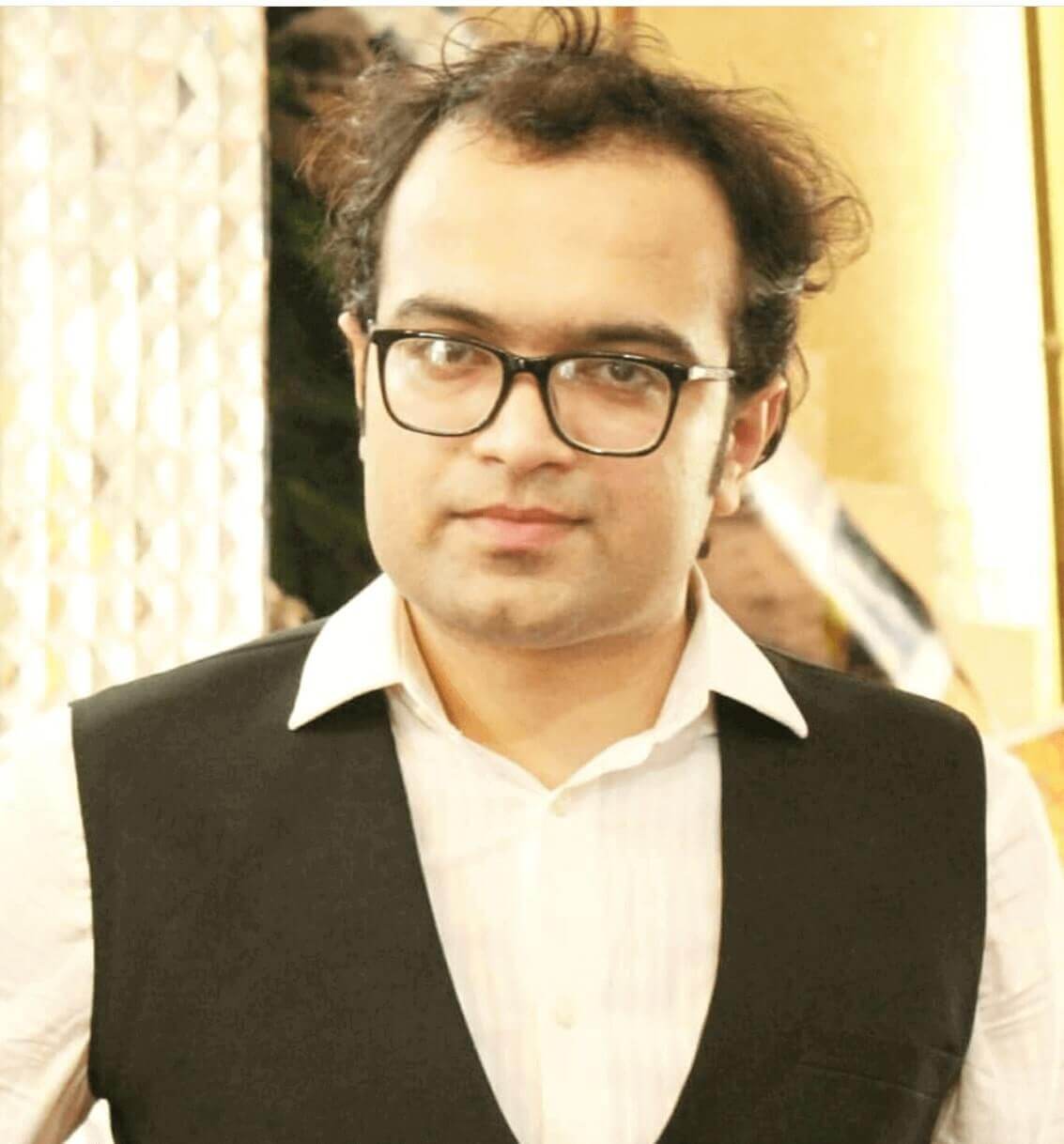 Ahsan Ali Shaw is an accomplished Business Writer, Analyst, and Public Speaker. Other than that, he's a fun loving person.