Introduction 
If you're a collector, artist, craftsman, or designer, and you want to turn your passion and skill into the profession by learning how to start an Etsy shop. The online market or the e-commerce world is home to thousands of stores in different categories. Etsy is the best option if you want to sell your products. Today, we'll discuss how to start an Etsy shop in detail from naming your shop, launching it, optimizing the shop, and boosting the sale.
What is an Etsy Shop?
Etsy is a US e-commerce platform and public traded company that deals with crafts, vintage, and homemade supplies. It became operational in 2005 and it provides real-life experience in the online world to its buyers/sellers across the world.
According to an estimate, Etsy has approximately over 60 million listing products, 39.4 million buyers, 2.1 million sellers, and the platform had the sale of more than 4 billion dollars as of 2018. If you want vintage and homemade, then could easily find it on Etsy.
What to Sell
One of the most important things in how to start an Etsy, that you're selling the right products on the platform. Anything that you've designed and created with your hands mainly falls in the category of homemade and you can offer it on Etsy shop. By handmade I don't mean that it has to be physical. It means that you created something unique and original which isn't available in the retail consumer market. In fact, many designers sell digital designs on Etsy.
Consideration before Starting Etsy Shop
Before launching an Etsy shop, some of the things that you should keep in mind are as follows;
Your Offer
If you're starting an Etsy shop, it means that you have something to sell, and there are no restrictions on the sale of products. However, it's important that you should offer some products, and then expand your portfolio gradually. Whatever product/service you're offering, you should make sure that you could produce more copies of it in case if you receive more orders. Or you could also choose one original product at a time, it's your choice.
Research
After deciding the product/service that you're going to sell on the Etsy shop, you should now search for the same product of other sellers. The platform offers over 60 million listing products; it's highly probable that you would find similar products. It would help you to know what product name and description you should use so that your product would be visible to everyone.
The significant thing about Etsy shop is finding the niche. If you're offering generic products/services, then your offers would get lost in the crowd. The key point here is to become visible in the searches and use better words to describe your product.
Branding
You have selected a product niche and got an idea of how to differentiate your offers, now you should develop a brand. The branding gives you personality, identity, and a story to your products and company. Most important, it allows you to develop a connection among your products, and customers would feel the story and tone of the brand. It should have a specific logo and color scheme so that the customers would identify your Etsy store.
Brand Name
Your brand name should simple, funny, and friendly. If the name you choose is taken, then find the other name, and get a customized URL relevant to your brand name.
Brand Logo
Your brand logo should be simple and reflect your brand name. You don't have to be an expert to design your logo. You can use graphics, colors, and a variety of fonts to design your logo.
Banner
Banner is like a Facebook cover picture. When you create an Etsy shop, the platform would ask you to upload a banner picture of 3360X840 pixels. You can upload anything you want but should remain consistent with the brand logo and color scheme.
How to Start an Etsy Shop
Some of the main steps of how to start an Etsy shop are as follows;
Account Creation
It's very simple and easier to register, log in, and create an account on Etsy.com. You just have to enter your name, email, and other details, or you could sign up via Apple, Google, or Facebook account. However, there's an option at the bottom "Sell on Etsy," you'll have to answer a few questions after clicking on it including naming your shop. Finally, you should choose "save and continue" after completing the process.
Creating Product Listing
After naming your Etsy shop, now you'll have to create a listing of your product. Here you have two options, either you can add the product and the rest later, or you can add all of your products, and then set up the shop.
The cost of listing is 0.20 dollars per item, and that's it. A number of options would appear on the screen after clicking on "Create a listing." You should try to fill all the popup boxes; they'll create a better picture of your product to the audience. It would take some of your time; therefore, you shouldn't get hurry and enter the accurate information of your product listing.
Images
An image is a significant part of the product listing. You can add up to 10 images for the product from different angles. You should make sure that it should have a better quality of 2000 pixels. However, you should take photos in natural lighting with a simple background. Etsy provides a detailed guideline about the photos.
Video
Video is a great source to present your product to the customers. You should make sure to shoot the product video from different in order to give a real-life view.
Product Listing Detail
When you're selling a product on Etsy shop, then you should add product details. It's important that you should provide detailed information about the product so that it's easier for them to make the decision.
Adding a Title
Titles play a significant role in the searches. Therefore, you should add specific titles to the product listing.
Selecting a Category
Selecting a category means you choose a category where your product would show up. Here you guess if someone is looking for your product, where they're going to look. Once you choose a category, then it would open up many questions that you should fill out.
Description
Product description means adding the details about the product preparation and what material you use in the production. Here you should put yourself in the customers' shoes and ask what you're going to check if you were buying the product.
Tags
Tags are also important and they would rank the product in the searches. Etsy shop allows 13 tags, therefore, you should add the right tags.
Pricing
You can set the price whatever you want or you think is reasonable. If you don't know the price range, then check out the price range of competitors, it would give you an idea.
Variations
After adding pricing and quality, next, you would see an option of variation. It's when the product is in different shapes, sizes, colors, etc. It allows the customers to choose the product whatever they want.
Creating Shipping Profile
After adding up all the details in the product listing, next, you should create a shipping profile. You can set up the shipping profile at the standard price or you can let the Etsy shop calculate it for you. Or you could provide free shipment to the customers because the idea of free shipment attracts their attention. However, if you're offering free shipment, then you should increase the price in order to cover the shipment cost.
Payment Information
After entering all the details, now you should add up payment information detail. It means that how the platform would pay you after the sale. Before adding the payment information, first, you should decide what type of business you're. You should select whether you're a corporate business or an individual seller.
Billing Information
Billing information is when you have to pay the Etsy shop for running ads and product listing fees. The billing information could be the same as the payment method, or you can add something else.
Ready to Launch
If you've performed all the previous steps, it means that you're ready to sell your products on the Etsy shop. However, it won't immediately bring buyers to your shop. You have to do marketing and promotional activities to show the product to the customers.
Etsy Shop Optimization
After learning how to start an Etsy shop, some of the main things to keep in mind that would help you to optimize your Etsy shop are as follows;
Search Friendly
Your Etsy shop should be fully SEO so that it would start showing up in the searches. People put their queries in search engines like Google, that's why your Etsy shop should appear in the searches.
Detail Product Title
The important thing to keep in mind is that you should add specific and detailed product listing titles. For instance, if you're offering masks, don't just add "funny face masks." You should describe it in detail with the right keywords because the title length consists of 55 characters. You shouldn't worry about being sounded silly and crazy as long as it generates results.
How to Boost Sale on Etsy
You have launched your Etsy shop and done the SEO of your page. Here are some tips to market your Etsy shop and increase the sale;
Etsy Ads
Etsy ads are an internally advertising service that the platform provides to those who pay it to the platform. It ranks the sponsored products at the top of the searches. Etsy Ads is a great tool and it doesn't cost you a lot of money. If it gives you the required results, then you should keep it one. Otherwise, you could turn it off.
Sale & Coupons
Sale & Coupon is a great marketing strategy and it would help you to attract the attention of customers. You can do it at the Etsy shop. Just go to the "Marketing" option and choose "sale & coupons," from there you can generate the coupon code and target the potential customers.
Social Media
Marketing your Etsy products on social is a great promotional source. For this purpose, you should have your brand's profile on different social media platforms. It would allow you to connect with your target customers and directly advertise your products to them. It's important to choose the right platform whatever target customers are using it.
Free Shipping
Offering free shipment is a great push marketing technique that immediately attracts the attention of customers. If you wondering that you're going to cover the additional cost, then add the shipment charge in the product listing price, and offer the shipment free. For instance, the price of the product is 35 dollars, and shipment charges are 5 dollars. Now, you should set the product price as 40 dollars, and make the shipment free.
FAQs
What's the cost of starting an Etsy shop?
You have to pay 0.20 dollars for every product listing, 0.20 dollars again on the sale, and 5% transaction. If you calculate all of these costs, then you would find that Etsy shop has a reasonable cost.
Why start an Etsy shop?
The cost of starting an Etsy shop is very low. If you don't sell anything, then if you won't much of your investment.
Does Etsy shop require licensing?
The Etsy shop doesn't require you any license, it only asks you to provide the tax information. If you have a license for your business, then you can the detail on the Etsy shop.
What to offer and sell on Etsy shop?
It's a platform of vintage, handmade, and craft items. You can sell anything on this platform as long it has the element of uniqueness, art, and craftsmanship.
Conclusion: How to start an Etsy Shop
After a careful study of how to start an Etsy shop, we've concluded that Etsy shop is indeed a very successful business. If you follow the abovementioned points and do the proper marketing of your product listing, then you can increase your sale.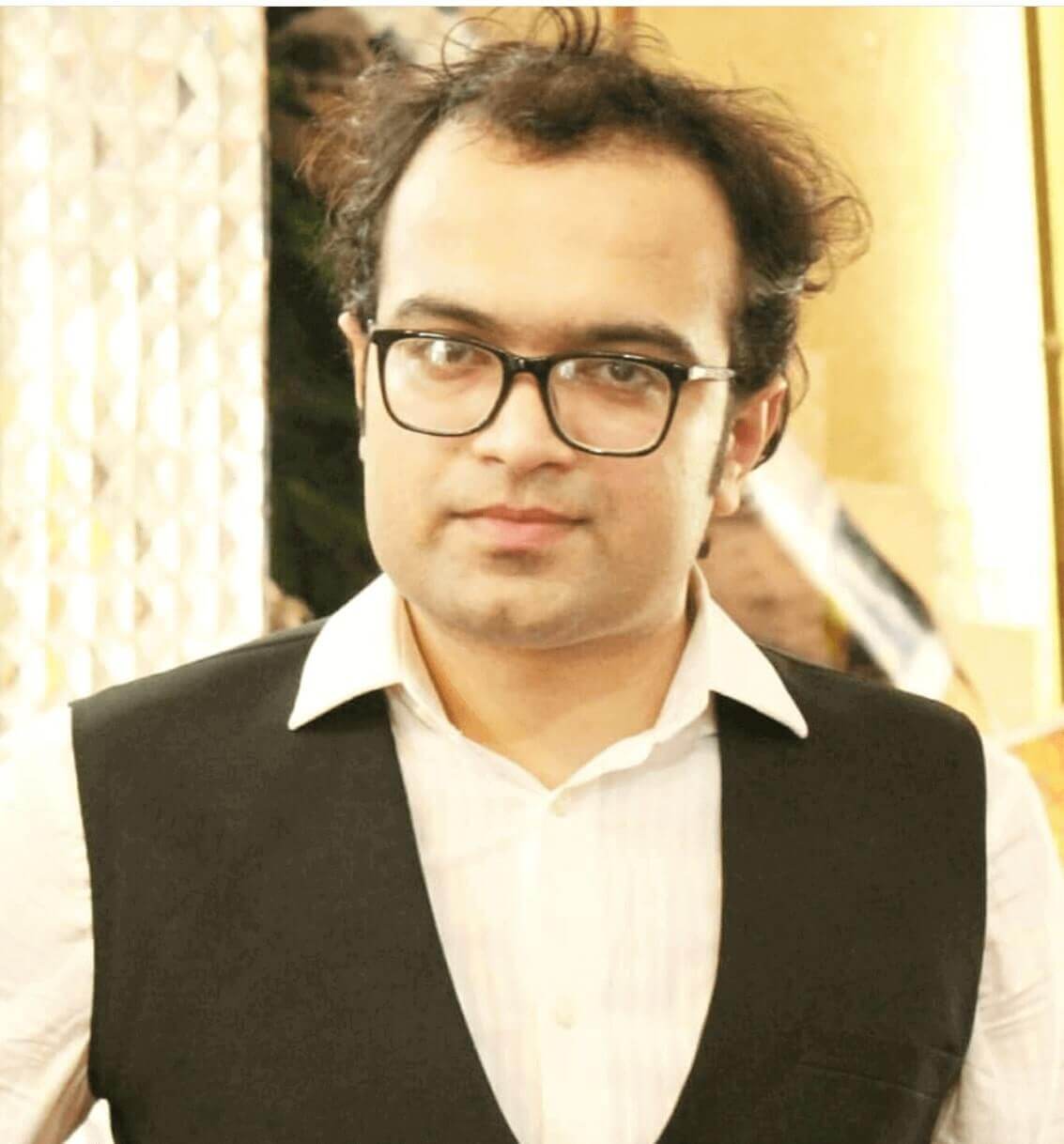 Ahsan Ali Shaw is an accomplished Business Writer, Analyst, and Public Speaker. Other than that, he's a fun loving person.