Introduction
Swot analysis of Xiaomi. Xiaomi Corporation is a Chinese consumer electronics and computer hardware multinational company. Lei Jun laid the foundation of Xiaomi on April 06, 2010. The headquarter of the company is in Haidian District, Beijing, China.
Xiaomi falls under the category of those companies that develop SoC (System-on-Chip) mobile after Apple, Samsung, and Huawei. Xiaomi's principal products and services are;
Consumer electronics,
Shoes, bags,
Home appliances,
Laptops,
Mobile applications,
Smartphones, and many others.
Xiaomi became the 4th largest smartphone manufacturer both in the Chinese market and worldwide in 2018. The company started developing IoT smart devices and consumer electronics; it helped the company connect over 100 million appliances and other devices.
According to a financial estimate, the total revenue of Xiaomi in 2022 was 45.35 billion dollars, and it has decreased by -10.68%. Out of which, the consumer electronics company's net profit was 1.37 billion dollars, and it has decreased by -64.2%.
Some of the top competitors of Xiaomi are;
Micromax
Lava
Lenovo
Motorola Moto
Samsung
iPhone Apple
Today, we'll discuss the swot analysis of Xiaomi. It would focus on the internal and external factors that made the company the fourth-largest global smartphone manufacturing brand in a short time. Here's the swot analysis of Xiaomi as follows;
Strengths of Xiaomi
Global Ranking
According to the Fortune Global 500 list ranking, Xiaomi was the world's youngest brand and ranked at the 468th position of the world's leading 500 companies. Xiaomi is the world's 4th largest smartphone manufacturing brand with a market worth over 46 billion dollars.
High-Profit Margin
Xiaomi is a Chinese smartphone manufacturing brand, and the company has a low production cost advantage. It allowed the company to develop quality products and offer them at a lower price. That's how the company manages to earn a high-profit margin and attracted a significant portion of the smartphone consumer market in a very short time.
Quality Products
As we know, Xiaomi offers smartphones at economical prices. It doesn't mean that the brand has compromised on the quality of its products. Even the top quality and best assembling of Xiaomi electronics devices have impressed many tech critics. Every component and part of the company's products have high specifications.
Economical Prices
Xiaomi focused its attention on such Asian consumer markets that had budget constraints. The smartphones of other brands like Samsung, Apple, and Huawei are unaffordable for them. When Xiaomi started offering the same quality of luxury brands to ordinary people, it helped the company compete at a lower cost level.
Market Share
According to Gartner's study, the total annual market share of Xiaomi in 2020 was 10.8%, and it achieved a growth of 15.7% compared to 2019. It's worth mentioning that Xiaomi is the 2nd brand after Apple, among other top 5 brands that had positive growth. All other smartphone brands had negative growth during the pandemic year of 2020.
Research & Development
According to an estimate, Xiaomi spent approximately more than 1.5 billion dollars on research and development in 2020. Now the company plans to increase its research and development budget by 30 to 40% in 2021. The smartphone brand has a strong commitment to innovation, creativity, and research and development. It's one of its strong traits.
Online Store
Xiaomi offers flash sales on some of its models on its online store, and it's very popular among customers. The reason is that the company offers its models in a minimal quantity and at a lower price. As soon as the brand launches its flash sale, it makes the customers crazy.
Recognized Brand
A unique and charming brand name, quality products, and lower prices have helped Xiaomi attract the global market's attention in a minimal time.
Weaknesses of Xiaomi
Impact of Low Price
Price skimming and flash sales are such options for luxury brands, and they could boost sales and get rid of old inventory. On the other hand, Xiaomi is a young brand and already offering products at lower prices. However, if the company keeps offering flash sales under such circumstances, it won't give the company an expected sale boost just like other brands.
Brand Perception
Xiaomi's product portfolio comprises a limited number of products and services, lower prices, and no customer support service. All of these factors combined have created a poor brand perception of the company. Many brand-conscious customers consider the company a cheap brand because of these factors.
Lower Marketing
Xiaomi allocates a limited marketing and advertisement budget for the promotion of its products. The lower marketing budget helps the company offer lower prices to the customers instead of marketing. It's suitable for customers, but it's a poor marketing strategy.
Opportunities available to Xiaomi
Lower Demand for Expensive Phones
Smartphone companies like Apple and Samsung launch a new model of smartphone annually with the latest tech features. A new model is usually more expensive than the previous model. That's why the demand for costly smartphones is declining. Xiaomi exploited the same gap in the customers' market and provided them with economical smart devices.
Market Penetration
The usage of smartphones and the internet is increasing across the world. It presents an excellent opportunity for Xiaomi to keep manufacturing the same quality products and pushing them into the market. It would help the company to increase its market share and improve its ranking.
Innovation & Creativity
It's challenging to be in the fourth position in the market and follow other leading brands' trends. Xiaomi should keep on adding innovative and creative features. Most importantly, the company should promote the application of its innovative features.
Product Portfolio
Xiaomi has a limited product portfolio, and it's responsible for the overall profit of the company. In other words, it's a risky strategy for the company. Therefore, the smartphone brand should increase its product portfolio to diversify its asset and stabilize its earnings.
Brand Promotion
As we know, Xiaomi spends limited resources on marketing and promotion of its products. Even though the company's products are far superior to Oppo and Vivo in terms of quality, therefore, the company should increase its investment in brand promotion.
Distribution Channel
Xiaomi has a limited offline distribution channel. If the company wants to achieve its first market position, the smartphone brand should establish brick-and-mortar stores and franchises to provide a personalized experience.
Market Expansion
E-commerce and online sale is the primary source of Xiaomi's sales, and its target is Asian countries. Therefore, the brand should focus on those countries where online sales are increasing.
Threats Xiaomi has to face
No Brand Differentiation
Xiaomi is offering the same products and features that other top brands are offering. The company won't be able to attract brand-conscious customers. Because the smartphone isn't just a brand, it's a status symbol to them.
Limited Customer Service
The customer support service of Xiaomi is deficient because technical issues with smart devices, and electronic products are bound to happen. When any problems arise, the customer support service of Xiaomi should be there to resolve them.
Competitors
Oppo and Vivo are the two main competitors of Xiaomi because they both are Chinese brands and have a cost-efficiency advantage. Most importantly, they have a strong distribution network in Asian countries.
Conclusion: Xiaomi SWOT Analysis
After an in-depth study of the swot analysis of Xiaomi, we've concluded that Xiaomi is indeed the world's leading smartphone manufacturing company. The limited distribution network, increasing competition, and reliance only on online sales are some of the company's top threats. Xiaomi should focus on its strengths and capitalize on opportunities.
Reference
https://companiesmarketcap.com/xiaomi/earnings/
https://www.counterpointresearch.com/xiaomi-quarterly-updates/
https://www.gizmochina.com/2022/11/25/xiaomi-q3-revenue-miui-user-number/
https://impactotic.co/en/xiaomi-exceeds-all-expectations-with-a-record-quarterly-income-and-net-profit/https://www.gartner.com/en/newsroom/press-releases/2021-02-22-4q20-smartphone-market-share-release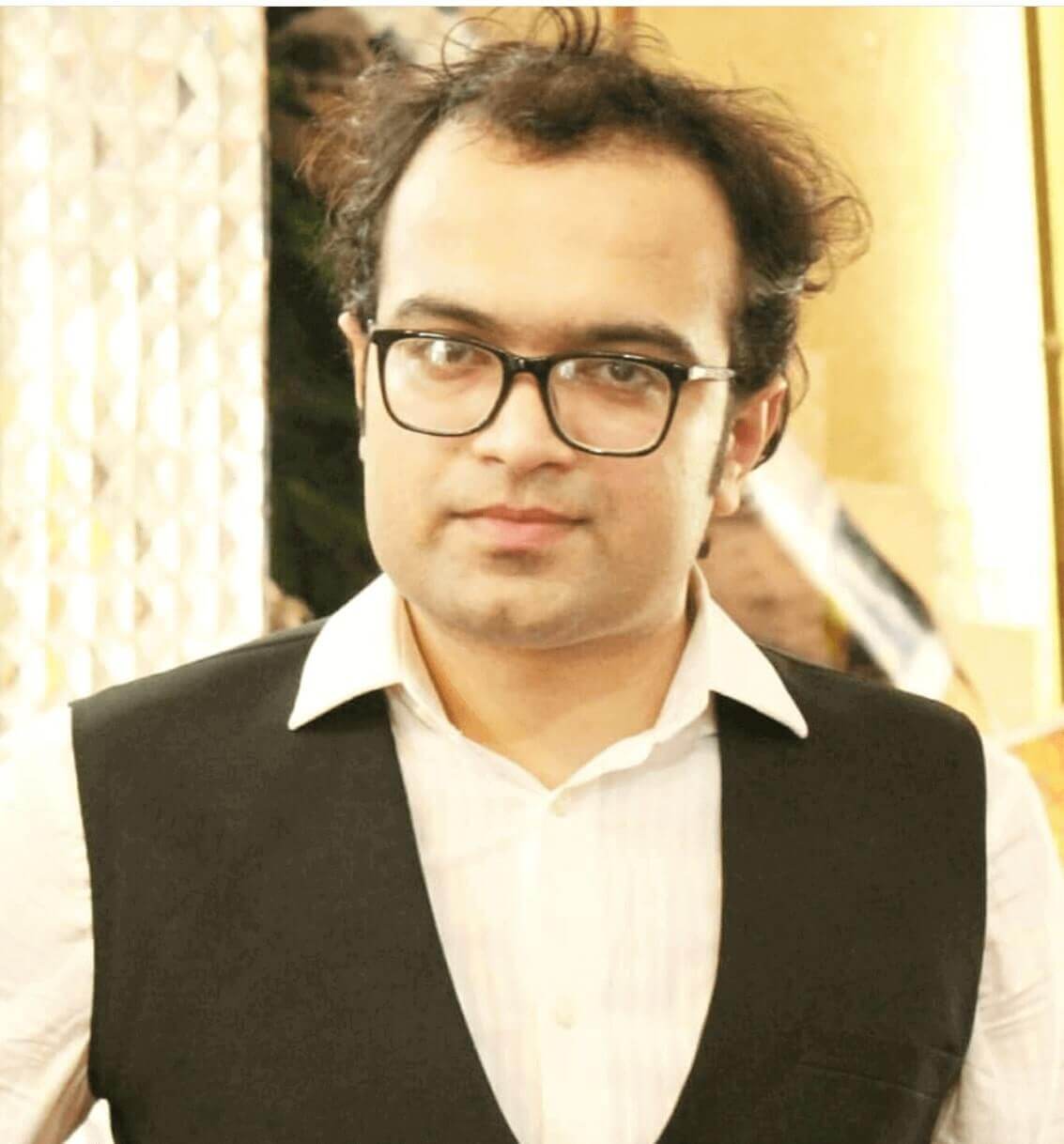 Ahsan Ali Shaw is an accomplished Business Writer, Analyst, and Public Speaker. Other than that, he's a fun loving person.