Introduction
Swot analysis of PayPal. Paypal is a US online transaction and payment system company. It doesn't involve the traditional payment method of paper and checks. Instead, it offers to transfer payment online. Auction web platforms, online vendors, and commercial businesses utilize the service of PayPal. The company charges a certain amount of fee for the online service of transaction in return.
Elon Musk, Ken Howery, Peter Thiel, Max Levchin, Luke Nosek, and Yu Pen laid the foundation of PayPal in 1998. eBay purchased Paypal at 1.5 billion dollars in Oct 2002 and separated it among shareholders in 2015.
Some of the main products and services of Paypal are;
Financial services
Credit cards
Payment system
Online payments
According to an estimate by MacroTrends, the annual growth/revenue of PayPal was 27.518 billion dollars in 2022, and it has increased by approximately 8.46%. Out of which the net income of the company was 3.142 billion dollars, and it has increased roundabout 23.9%.
Some of the major subsidiaries of the company;
Braintree,
Tio,
Paypal Credit,
Network,
Xoom Corporations,
Venmo,
Card io,
Honey,
iZettle Paydiant,
Tradera
However, some of the top competitors of Paypal are;
WePay
Stripe
Square
Payoneer
Google Pay
Braintree
Amazon Pay
Today, we'll study the swot analysis of PayPal. How internal strengths/weaknesses and external opportunities/threats impact the online fund transferring company. If you want to learn about external factors, check out the pestle analysis of PayPal. Here's the swot analysis of PayPal as follows;
Strengths of PayPal
High Active Users
According to an estimate by Statista, the total active users of PayPal were approximately more than 361 million people across the world by the end of 2020. The active users of the company were 192 million people in 2016. PayPal has made exponential growth for the past few years.
Popular Online Transaction Mode
According to an estimate by Statista, PayPal has become a very popular mode of online transaction in the US for the past few years. 22% of the total online transactions are through PayPal in the US. The highest numbers of people are using the mobile application of PayPal. The net worth of online transactions through PayPal was approximately 246.7 billion dollars in 2020. It has increased by 38% since the last year.
Convenient
The layout and interface of PayPal are very convenient and easy to use. Any non-tech person can easily figure it out by its layout that how to perform the online transaction. They made it super easy for the users, not for the programmers and developers. A skilled programmer would have great difficulty copy it and writing the algorithms of the same layout.
Tech Background & Expertise
eBay improved the secreting system of PayPal after buying it at 1.5 billion dollars back in 2002 and they made it a highly financially secure platform. The Two-steps verification process and other latest tech tools have added an extra layer of security to the platform of PayPal.
Diverse Service Portfolio
The customers and service portfolio of PayPal are very diverse. For instance, company vendors, merchants, businesses, and ordinary customers are the users of PayPal. They all have different requirements. Some of the major services of PayPal are Online Invoicing, Virtual Terminal, Digital Goods Selling an Option, PayPal here, PayFlow Payment Gateway, and Billmelater.
Customer Database
The customer database of PayPal comprises 329 million users across the world in 2021. The company has achieved the highest number of users in the online financial transaction industry. A few years ago, PayPal had 192 million users in 2016. It has increased a lot in a very short time.  
Global Brand
PayPal is a global brand and it's providing online payment and transaction services in over 200 countries across the world. The presence in the global market provides a huge competitive edge for the company. That's why the company has the highest number of customers.
Growth in Pandemic
The pandemic crisis has caused the lockdown and shutdown of banks and financial institutions across the world. The whole scenario promoted the concept of online transactions. That's why the annual revenue and profit have increased by 19.15% and 23.9% respectively.
Weaknesses of PayPal
Prohibited in some Countries
As we know that PayPal is providing online financial transaction services in over 200 countries across the world. There're countries like Pakistan, Siri-Lanka, and other developing countries that have great growth potential. Millions of potential new users would come once the brand enters into those markets.
Internet Access
The convenience of online funds transferring and other local and business transactions are all reliant on access to internet connectivity. Speedy internet access won't be a problem in developed countries. There're many countries where stable access to the internet is still a serious issue.
Payment Controversy
Many people have complained that PayPal has frozen their accounts, forced termination, and withheld funds. If such controversies and accusations turn out to be true and the company is doing it without any proper reasons. It would turn away many potential customers.
High Charges
Many financial critics have hailed the per-transaction fee of PayPal. The brand charges a heavy amount on international card transactions, chargeback, transactions, and card authorization. The company should reduce its price range to attract more customers.
Fraud Activities
Online fund transferring, convenience and user-friendliness have facilitated many customers. But the cybercrimes and the risk of online fraud have also increased in recent years. It may be risky if you perform the online transaction with technical support.
Opportunities available to PayPal
Connect with Businesses
If PayPal develops a partnership and relationship with B2C and B2B businesses for providing financial assistance, it would increase the customers' database.
Cryptocurrency/Digital Currency
Many online businesses and freelancers are using digital cryptocurrency to perform various functions. It provides them with safe and secure transactions, and many platforms accept digital currency as a mode of transaction.
The internet and digital literacy, access to the internet connection, and widespread usage of mobile devices have increased the acceptance level of people. PayPal should also consider launching its digital currency to facilitate secure transactions.
Cashless Economy
The trend of a cashless economy is growing and many countries are moving towards it. PayPal should step in and offer micro-level fast and easy transactions to fill the gap. It would help the company to increase its market share to a great extent.
Threats PayPal has to face
Financial/Banking services
When PayPal came into the financial service industry, then it has the advantage of providing online transactions. Nowadays, many local banks provide the services of online funds transferring and other online transactions. Local banks are more trustworthy than online companies.
Cybercrimes & Scams
PayPal is operating its business in different countries across the world. Different countries have different attitudes toward cybercrimes. Some are strict and others are lazy. It increases the possibility of cybercrimes.
High Competition
Google Wallet, Payoneer, WePay, and other financial service-providing companies are growing. Their market share and active users are increasing. Their financial growth is a great threat to PayPal.
Government Policies & Regulations
Japan, Taiwan, China, and other countries have laid down strict regulations for financial service-providing companies like PayPal. If other governments apply the regulation in their countries, it would further restrict the company's growth rate.
Conclusion: Paypal Swot Analysis
After a careful study of the swot analysis of PayPal, we have concluded that the brand holds a strong position in the online financial service-providing industry. The threat of online scams, fraud, and cybercrimes is increasing. PayPal should take precautionary measures to avoid such incidents.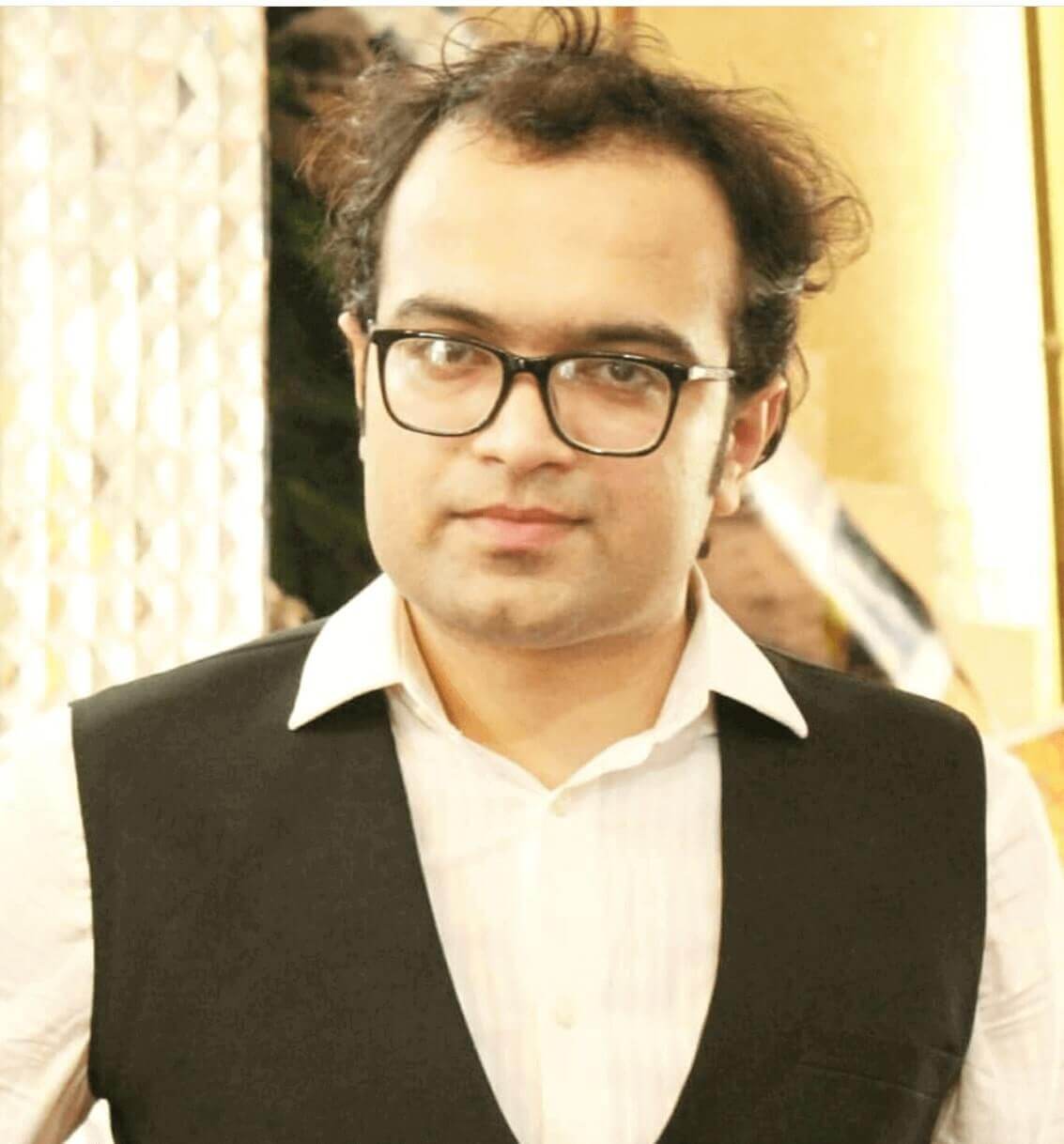 Ahsan Ali Shaw is an accomplished Business Writer, Analyst, and Public Speaker. Other than that, he's a fun loving person.