Introduction 
Information and technology is changing the landscape of businesses. Companies are developing data protection and tech infrastructure in order to reduce the risk and gain a competitive edge. Resultantly, the demand for IT service-providing companies is increasing more than ever. Today, we'll discuss how to start an IT Company in detail.
According to a study conducted by Gartner, business spending on IT services in 2021 has increased by 6.2%. Companies are allocating more IT budgets in order to hire better consultants and professionals. 
How to start an IT Company
It's to discuss step-by-step guide on how to start IT Company, some of the main steps are as follows;
Choose IT Service Offer
Tech businesses and companies would be your main clients, and their top concern is to buy IT services from. You can any offer any of the following services solely or in combination;
Remote administrative management
Security strategy
Risk Assessment and Analysis
Storage and Host Services
Procurement and IT budget decision
Tech Support
Updates and software installation
Installation and network designing
When it comes to selecting the IT services to offer to clients, then you should choose only those services that you have experience and expertise in it. You may be excited in the beginning, and you would offer more services out of fields in order to attract more clients. Such temptations are very risky and could cost your company's reputation. 
Market & Competitors
After choosing the IT services that you want to offer, next look for different types of clients that you should follow. Your target audience may be different types of businesses and companies that you would offer services, and make a name for yourself.
The important thing to remember is that it's difficult to launch a business in some places than others; it's because of expenses, competitors, and customer base. Therefore, you should check the scope and feasibility of IT services in your city.
You should also know what types of services are easy to learn and perform, and their price range. It's significant to conduct a competitor analysis; it would help you to find opportunities in order to exploit them.
Business Structure
When you're launching the IT service-providing company, then the business structure may seem an unnecessary thing in the beginning. It usually happens when you're not earning money, but you should avoid this step. However, some of the main types of business structures of companies are as follows;
Sole Proprietorship
Partnership
Limited Liability Company
S Corporation
Whatever business structure you choose for your IT service company, it would affect your personal liability, amount of paperwork, and taxes. Every business structure has its strengths and weaknesses; you should choose whatever is best for your business.
Business License
After deciding the business structure of your IT service company, next, you're going to need the business license for the company. Usually, it's a simple method to apply for the license, but it varies from state to state. In order to get the business license, you would have to provide the following information about your company;
Total number of employees 
Business owner name 
Business Address and contact details 
Name and Business types  
EIN (employee identification number)
You would have to pay a certain amount of processing fee along with providing the abovementioned information. You should keep in mind the license validity date of the license after its approval. However, you would have to reapply for the renewal of your business license every few years.
Business Plan
A comprehensive business plan offers an overview of the company's future growth, road map, and current state of affairs. Small businesses and companies usually don't have a business plan in the beginning. However, investors and bankers would require you to have a business plan when you apply for the funds. Some of the main elements in the business plan are as follows; 
Executive Summary
Business Structure
Product/service offers
Market Analysis
Source of funding
Budget
Financial projection
Marketing Strategy
Hiring strategy
Bank Account
You should create a separate bank account of your business in order to protect your personal fiancés. Separate accounts make things easier in terms of tax management and bookkeeping. The business account would have all the business transactions, and it is easier for you to track expenses and calculates expenses.
You should also get a business credit card; it offers you higher limits and better terms and conditions than an ordinary card. Many banks offer credit cards to small businesses.
Secure Funding
You have to pay various costs in order to get your IT service providing company off the ground. You shouldn't disappoint if you couldn't raise funds from friends and family, there are many other options available.
Venture capital is a very good option for an IT Company. However, the venture capitalists would require you to present a sale pitch along with the business proposal. You have to convince them why they should invest in your business and what they would get in return.
You should also consider applying for the SBA microloan and grant of Management and Technical Assistant Services. Such grants and loans are for small tech businesses and companies. However, if these options aren't good for you, then you should apply for the small business grant of the National Association for the Self-Employed in order to launch a website, hiring staff, buying equipment, or etc.
Workplace
One of the main advantages of having your own business is selecting your own workplace. You can choose a home office, co-working space, or traditional working space. All of these options depend on your business structure, working style, and budget.
If you're renting an office space, then landlords usually carry the cost of commercial property insurance in order to protect themselves. IT Companies usually perform their work at the offices of their clients. Therefore, you should consider non-owned or hired auto insurance or commercial auto insurance.
Estimate a Startup Budget
Before launching an IT service-providing company, you should create a budget for the company. You have to know various upfront costs of the IT business in order to have a clear idea. Here's how you should estimate the cost and budget;
Calculating Costs: you should list all the expenses like insurance premium, software insurance, rent, loan, equipment, server, host website, and various other business costs.
Estimating Revenue: you should estimate how much profit you would make daily, weekly, monthly, quarterly, and annually. It would act as a foundation for your earning, and you can set your financial goals from this point.
Calculating Profit Margin: the profit margin is the amount of money left after pay all the costs, tracking your profit allows you to analyze the performance of your business
When you have a budget, then you can track various expenses and revenue streams from time to time. It makes you cautious about your incurring costs and spending. 
Draft Client Contracts
Before working with any of the clients, you should draft a contract and include all the terms and conditions of the work, and get it signed form him. It would help to protect you from a potential lawsuit in the future. It makes it clear to the client that what he should expect from you. Some of the following elements you should include in the contract;
Dispute resolution detail
Termination clauses
Timelines of the project
Frequency of the invoicing & the price detail
Scope of the work
The client contracts usually outline to buy insurance and tech errors and omissions. If you have included it in the contract, then it protects you from lawsuits due to the missed deadlines and work mistakes. It would also pay settlement fees, court costs, our attorney fee.
Hiring Strategy
When your business is growing, then you would have to hire employees and freelancers to share the workload. You can't afford to hire anyone that applies for the job, because you have to deal with the sensitive data of the clients. Therefore, you have to carefully check the background and verify it from references and other sources.
Marketing & Networking
Finding new clients at the beginning of your IT Company is always a challenging task. That's why marketing your business and building connections in the industry is important for the long-term success of your company.
For the marketing of your IT business, you should use digital marketing or social media marketing. You should develop a website; hire an SEO expert in order to improve the ranking of your website in the searches.
Social media marketing is the best technique; it allows you to approach potential clients through your content and posts. You can use sponsored posting option to reach a much wider audience and target them based on their geography, income level, and demographic.
Approach your target clients is the first step, next you have to build contacts with them. Networking is the key to winning new contracts. Whenever you come across any potential client, and then don't forget to pass on your business card.
Certification
You should earn various certificates relevant to the IT industry, it would help you to stand out from the crowd of competitors. Some of the top certificates are;
CAPM (certified associate in project management)
CSM (Certified Scrum Master)
Six Sigma Certification
ITIL (information technology infrastructure library)
CISSP (certified information systems security professionals)
CGEIT (certified in the governance of enterprise)
It's better if you earn certifications from renowned tech companies like Amazon Web Service, Cisco System, or Microsoft. Certifications from such tech giant companies would present your company's image as an expert.
Conclusion: How to Start an IT Company
After an in-depth study of how to start an IT Company, we've realized that launching an IT service providing requires a lot of work. If you're planning to enter into this field, then follow and practice the abovementioned step.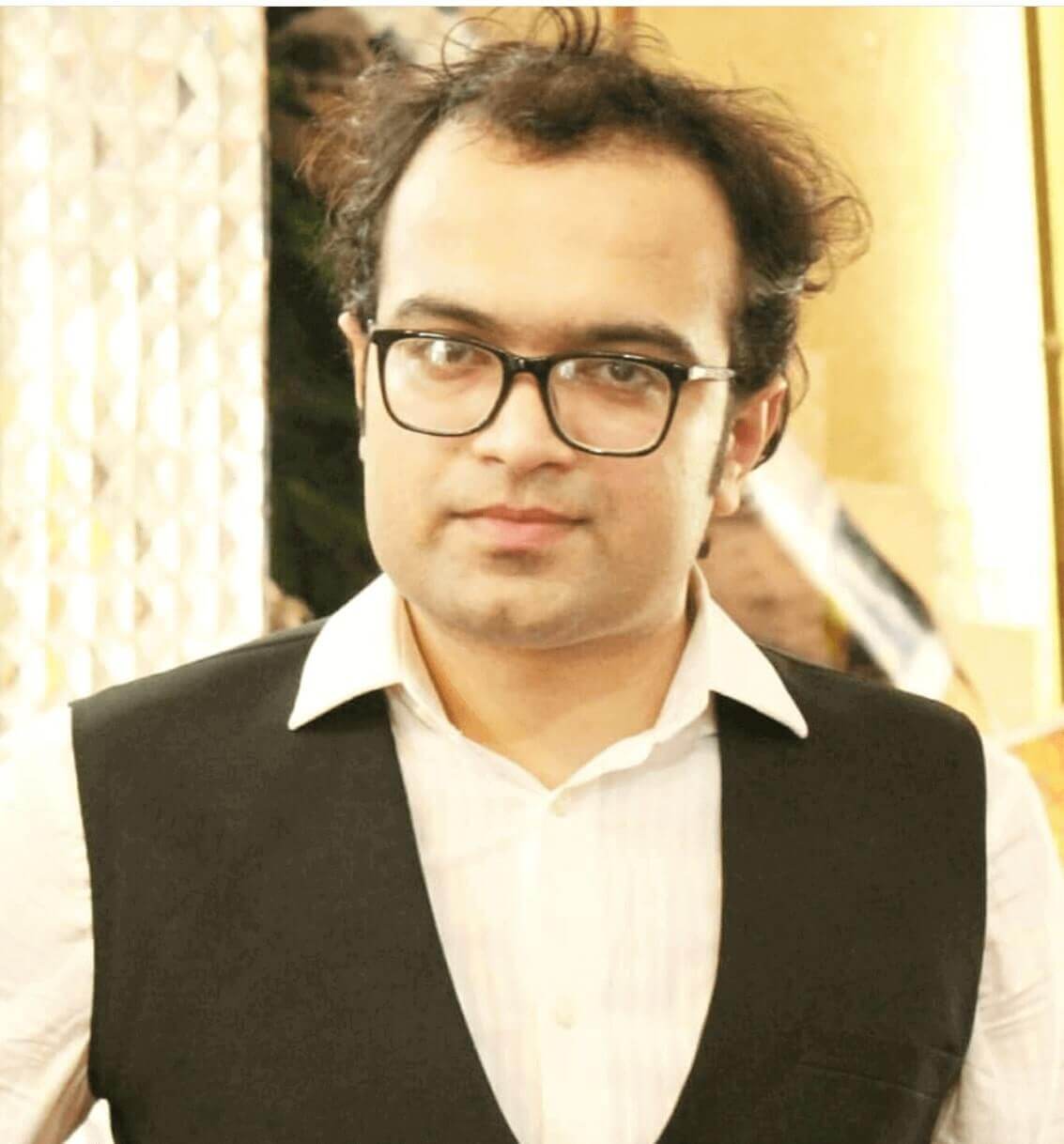 Ahsan Ali Shaw is an accomplished Business Writer, Analyst, and Public Speaker. Other than that, he's a fun loving person.