Celebrities and a very few bloggers used to be the influencers roundabout one and a half decades ago. Social media platforms have given rise to influencers in various categories, and they have saturated the advertising market. If you conduct some research on influencer marketing, then you would find conflicting information with various types of recommendations. Navigating through the influencers strategies have become much more difficult. Today, we'll discuss how to develop influencer marketing strategy.
What is Influencer Marketing? 
Before jumping into the discussion of how to create influencer marketing strategy, it's significant to briefly describe influencers marketing. It is a form of social media advertising that employs product recommendations and endorsement of influencers that have got a loyal following base; people view them as experts in a particular niche and product category.
Statistics about Influencer Marketing 
According to a study conducted by Adweek, the net worth of the influencers market reached more than 10 billion dollars by the end of 2020. Platforms like TikTok, YouTube, and Snapchat have got their own influencers
A survey study showed that 89% of the marketers said that ROI (return on investment) from the influencers market is much better than other networks
65% of the marketers amplified their marketing budget by 2019
How to Develop Influencer Marketing Strategy 
The influencers program requires a lot of planning and targeting; you can't make your influencer program successful just by sending free things to people and expecting them to make review videos. Some of the main steps on how to develop influencer marketing strategy are as follows;
Finding Influencers
First of all, you should select a platform where you plan to focus just like any other form of strategic research. You have the option to expand your search criteria and add other platforms; you should stick with one category especially if you're just starting out.
If you don't know where to start; then social listening would help you to recognize where your target audience is and what they saying about your industry or brand. It would also assist you in finding influencers on every platform.
The industry where you're working matters and where you plan to apply your influencers strategies. For instance, short written posts (microblogging) are trending on Twitter, video games are popular on Twitch; fashion, beauty, and glamour are famous on YouTube and Instagram.
You should set up your influencers search criteria like the type of influencers you're looking for. Whether you want macro-influencers with millions of followers; or you're looking for influencers with a few thousand followers. It doesn't matter whatever you decide, it all depends on your budget.
Negotiating Pay
The pay scales and rates of different types of influencers are different in different categories. The focus of micro-influencers is on limited topics and products. However, some micro-influencers work independently, and others work through the agency or the proper network team. Whereas, macro-influencers and celebrities charge a lot of money and they work through a talent agency.
Most importantly, you should keep in mind the ROI (return of investment) of the influencers campaign. How their posts would contribute to your company's overall marketing goals and objectives. One approach is that you should make the comparison of influencers video campaigns with the other paid or sponsored ads campaign. However, it is unpredictable to analyze the value of influencers through this approach, but this method would give you an effective contrast.
According to a study conducted in 2017, the average cost of influencers on Instagram posting is as follows;
The price range of influencers with over 100,000 followers is roundabout 783 dollars
Influencers with less than 1000 followers charge 82 dollars per post
Overall the average price for a post is 273 dollars
Setting Budget & Management Strategy
You must have got an idea at this stage of the amount of money you would pay to the influencers, and you should develop a budget. You should make sure to allocate a certain amount of time for planning, executing, and reviewing. When comes to running a successful influencers campaign, requires a lot of monitoring.
Unlike automated ad strategy, influencers are human beings and they're capable of making mistakes and errors in requesting CTA and tags and falling behind in their commitment. It requires you to have hand on experience in establishing a relationship; consistent experimentations refine your approach and let you know what strategy work and what doesn't.
Goals & Message
Increasing sales and brand awareness are the two most common reasons for employing influencers in marketing. Instead of developing such broad goals and objectives, it is better to start your strategy by recognizing the needs of your company. Whether you want to amplify your younger customer base, or you plan to increase your user group with a new product. Or the company would employ influencers to share brands' values.
Influencers have got the capability to approach specific target customers market. Instead of depending on thousands of followers, influencers would make sure that a segment of the target customer's market would show interest in your content and product.
The personal narration and conversational style of influencers content would differentiate from the sales-driven promotional content. The company's goals and marketing message both are equally important. You should avoid stepping over the uniqueness and creativity of influencers, and let them do whatever they want to do. If you don't want them to post anything irrelevant to your campaign, you should structure the content of the campaign.
Influencers Outreach
In the influencers research stage, you should keep in mind the following steps;
Whether influencers are posting similar content relevant to your niche and industry; or not. If you're running a business in the hotel industry and promoting your latest menu, then you should hire influencers that post about dining and the food they eat
The legitimacy of influencers; you should scroll over their content feed and their history and how they have been performing. Poor user engagement and spam comments are the signs of a fraudulent account
Their working experience with similar brands; depends on the type of influencer you're looking for. They have got a kit to show you their portfolio. You can use the analytics of Twitter to recognize the potential influencers that are relevant to your brand.
You can directly contact the micro-influencers that have got a limited following base. In order to reach out to the macro-influencers, you have to visit their page, navigate their website, and check out their availability for the influencer programs.
Reviewing & Refining Strategy
If you're running a marketing campaign, you should know how you would analyze the result of your website. Next, you should track the results of your campaign. Not all types of campaigns that you run become successful, but you'll learn something from each one.
Conclusion: How to Develop Influencer Marketing Strategy 
After an in-depth study of how to develop influencer marketing strategy; we have realized that launching and running the influencers campaign requires a lot of work. If you're developing it for your company, then you should follow and practice the abovementioned steps.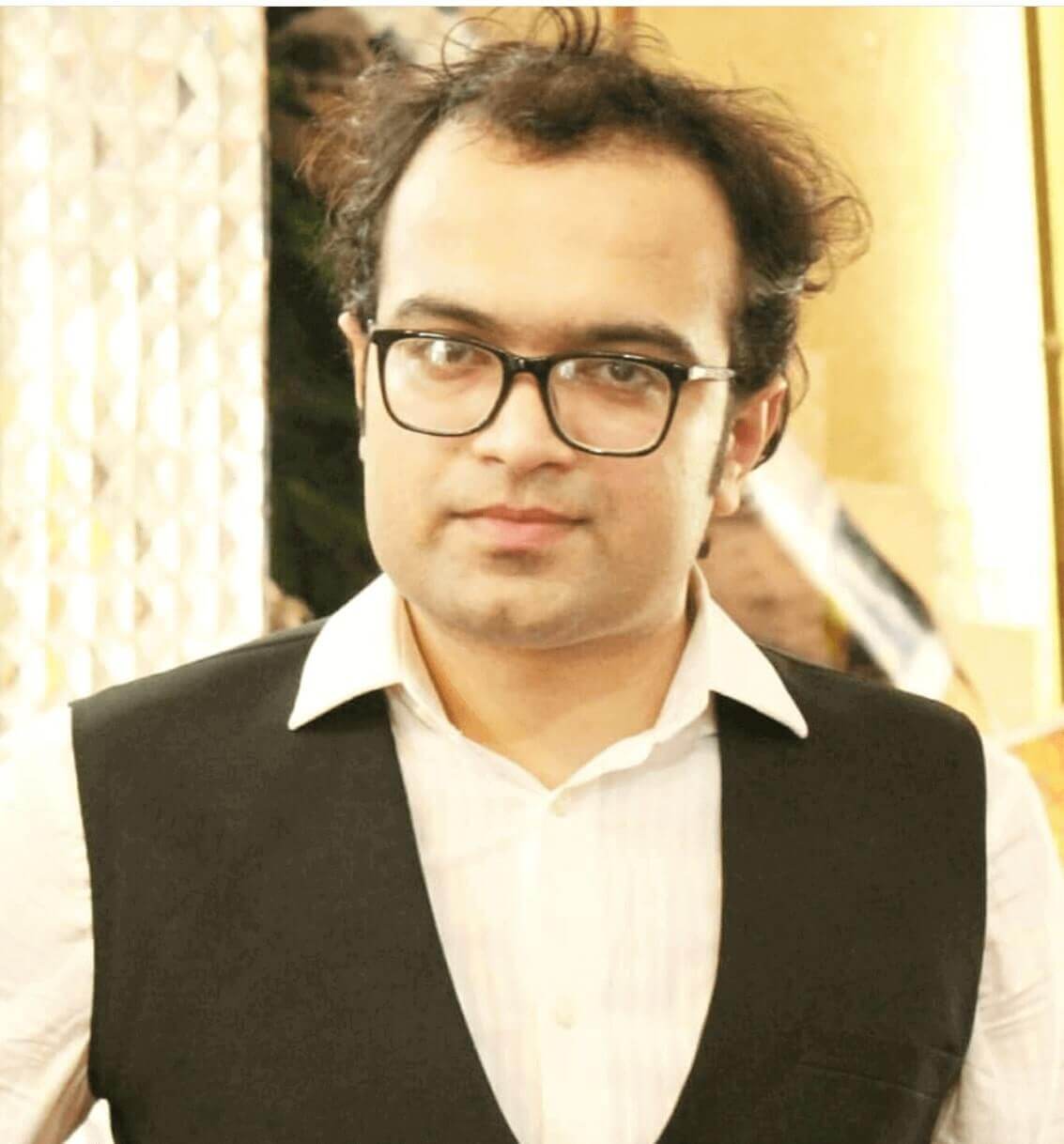 Ahsan Ali Shaw is an accomplished Business Writer, Analyst, and Public Speaker. Other than that, he's a fun loving person.