Introduction 
Writing a business plan has many applications ranging from structuring your business to securing funds from investors. A well-written business plan helps you to evaluate ideas, decide about resources, and check roadblocks before launching a business. Today, we'll discuss how to write a business plan in detail and provide you step-by-step guidelines.
What's a Business Plan?
A business plan is a written document that provides the roadmap of starting the business, setting goals and objectives, and outlining operational, financial, and marketing objectives. It's an important document that helps you attract investors by showing them your impressive track record.
A business plan is very important for new business. In fact, every business should have it, review it, and updates its goals and objectives regularly. It helps them to move in the right direction.
Types of Business Plan
Business plans make companies recognize their goals and be on track. It helps them to start and manage their growth after they've already run their business. There are two major types of business plans and they're as follows;
Traditional Business Plan
The traditional business plan is a very common type and it requires a lot of detail to add in every section. It takes a lot of time and works to complete it.
Lean Startup Business Plan
The lean startup follows the standard structure of the business plan and it's not very common. However, it's a short plan with limited details in it and it comprises one page only. If a business is sending this type of plan, then they should have detailed information readymade if the investor asks for it.
How to Write a Business Plan
It's time to discuss how to write a business plan. However, writing a business is a step-by-step process, and some of the main steps are as follows;
Executive Summary
The executive is a very important element in the business plan. Although it comes first it is better if you write it last. However, the executive summary is the overview of the company's plans, goals, and accomplishments. The length of the executive shouldn't be more than one page. The compilation of the company's main achievements and plans on one page is a bit difficult task, but it's not an impossible one. Some of the main features of the executive summary are as follows;
Business Concept: What line of business your company is in.
Goals & Vision: What your company wants to achieve.
Product & Differentiation: What product/service you offer and how it differs from competitors.
Target Market: What is your target customer market?
Marketing Strategy: How you plan to approach the target customers.
Current Finances: Your source of income and revenue
Future Finances: how you plan to earn it in the future
Money Required: how much money do you need
Team: a number of people involved in your business
Business Description
The description of your business revolves around two main questions; what is your business and what are you planning to do? When you answer these questions, then it would clarify other details. Like your reason for doing business, investment bet, and how you're different from others.
Finding answers to such questions is a very good activity; it would allow you to have a deeper insight into your business. Some of the main elements that you should include in the company's description are as follows;
Main team members and their salary details
Short/long term goals and objectives
Your company's background information
Vision & mission statement
Business industry
The business model you're following
A business structure like a sole proprietorship, partnership, LLC, corporation, etc
It's easy to describe and define some of these questions. However, when it comes to defining a company's values, vision, and mission statement, then you have to dig into the core of your business. Once you have the company's vision and mission statement, make sure that it should be convincing and no longer have one or two lines.
Market Analysis
It doesn't matter whatever your business is, market analysis is very important for your business. It means that you have to choose such a customer market for the sale of your product/service, which has a plethora of opportunities.
However, market analysis is a significant part of your business plan. It means that you make an estimate of a number of potential customers, sale figures, competitors, and other relevant data. Some of the things that you should keep in mind are as follows;
Informal Guess: you can't be certain about many things like the size of the market, etc and you have to make an estimate and informal guess
Industry Research: here you have to conduct in-depth industry research about your niche. For instance, your product is a gym and athletic equipment; you should study the gym memberships in the area, healthy physical exercising trends, and population growth rate. Most importantly, you should check whether the business is growing or declining.
Customer Profile: here you focus on the demographic. For instance, if your target customer market is US millennials, now you should government statistical in order to estimate the changes in the customers' market.
SWOT Analysis
Swot analysis is a very good tool to analyze the company's internal and external market position. It helps you to study the strengths, weaknesses, opportunities, and threats of your business. Check out this article and learn how to conduct a swot analysis. 
Competitive Analysis
When it comes to competitive analysis, then it's very important to differentiate your business from the crowd, so that you could stand out from the crowd. The three main factors that you should keep in mind while competing are as follows;
Segmentation: it means focusing on the specific niche and target market and dividing the market in order to attract customers' attention.
Differentiation: it means offering something unique to the customers in terms of cost, features, innovation, etc.
Cost Leadership: it means that you maximize the profit when you offer products at a lower price.
Even the most innovative products have to compete in the market. Therefore, it's important that you should include the competitive analysis in your business plan. It would help you to segment and differentiate your product in the market.
Management
As the name implies, management means the people who are running the operations and business of the company. You should describe the complete legal structure of the company, communication channel, and chain of command. However, it's better if you draw a chart explaining the hierarchy and chain of command of a company in terms of roles, responsibilities, and internal relationships among people.
Products & Services
The products and services you're offering have a significant place in the business plan. Therefore, it's important you should add the details for the readers. If you offer a large number of items for sale, then you should provide a little detail of the main categories of products. However, if you're selling a limited number of products/services, then offer their detailed description.
You should also mention the source of products, whether it's homemade, handicraft, or industrial. Don't forget to add the profitability of the company.
Customer Segmentation
The marketing plan revolves around the ideal target customer and mentions it in the business plan as well. It's important to keep in mind the target ideal customer that you're targeting. While creating an overview of your target customer, you should segment the customers with the following details;
Based on their beliefs, opinions, and values
Employment status
Their earning
The technology they're using
Their work
How they spend their leisure time
Their behavior and attitude
Education level
Age
Location
Such information about your target market is very important when you're selling a specific product. It would help you to reach the target customer precisely. For instance, the needs and requirements of a teenager and 50 years old man are completely different.
Market Plan/how to write a business plan
The marketing plan section in the business plan would outline your current marketing strategy, the way you're approaching your customers, and your future plans. For instance, if you're thinking about investing in social media marketing campaigns, mention it there. However, the marketing strategy comprises of four main elements, you should include sufficient detail about them in the business plan; 
Product: the product items you're selling and how it differs from the competitors
Price: the cost of your product and the price you're going to charge for it
Place: the area where you're launching your product
Promotion: the way you're going to reach your target customer
Operations & Logistics
The workflow of your business comprises logistics and operation, and they complete daily routine tasks. The details of logistics and operation would be helpful for yourself, but it's not if you're going to submit to the prospective client for investment.
However, if you include it in the business plan, then it would send a positive signal to the clients that you're detail-oriented and have the contingency plan. Some of the main elements that you should include in the operations and logistics are as follows;
Inventory
Shipment & transportation
Equipment & Tools
Production Facility
Production
Suppliers & Distributer
Financial Plan
It doesn't matter however strong your business idea is and the amount of time, energy, and resources you've invested. The thing that matters at the end of the day is the financial health of your business, and how your company would be in the future. While discussing your financial plan, you should include the following financial projections in the business plan;
Income Statement: it would clearly mention profit and loss
Balance Sheet: it would focus on asset, liabilities, and equity
Cash Flow Statement: it would tell you the running expenses and the revenue
Conclusion: How to Write a Business Plan
After an in-depth study of how to write a business plan, we've concluded that a business plan is a very important document both for new and experienced businesses. If you want to write a business plan, then follow the abovementioned pattern and suggestions to develop your business plan.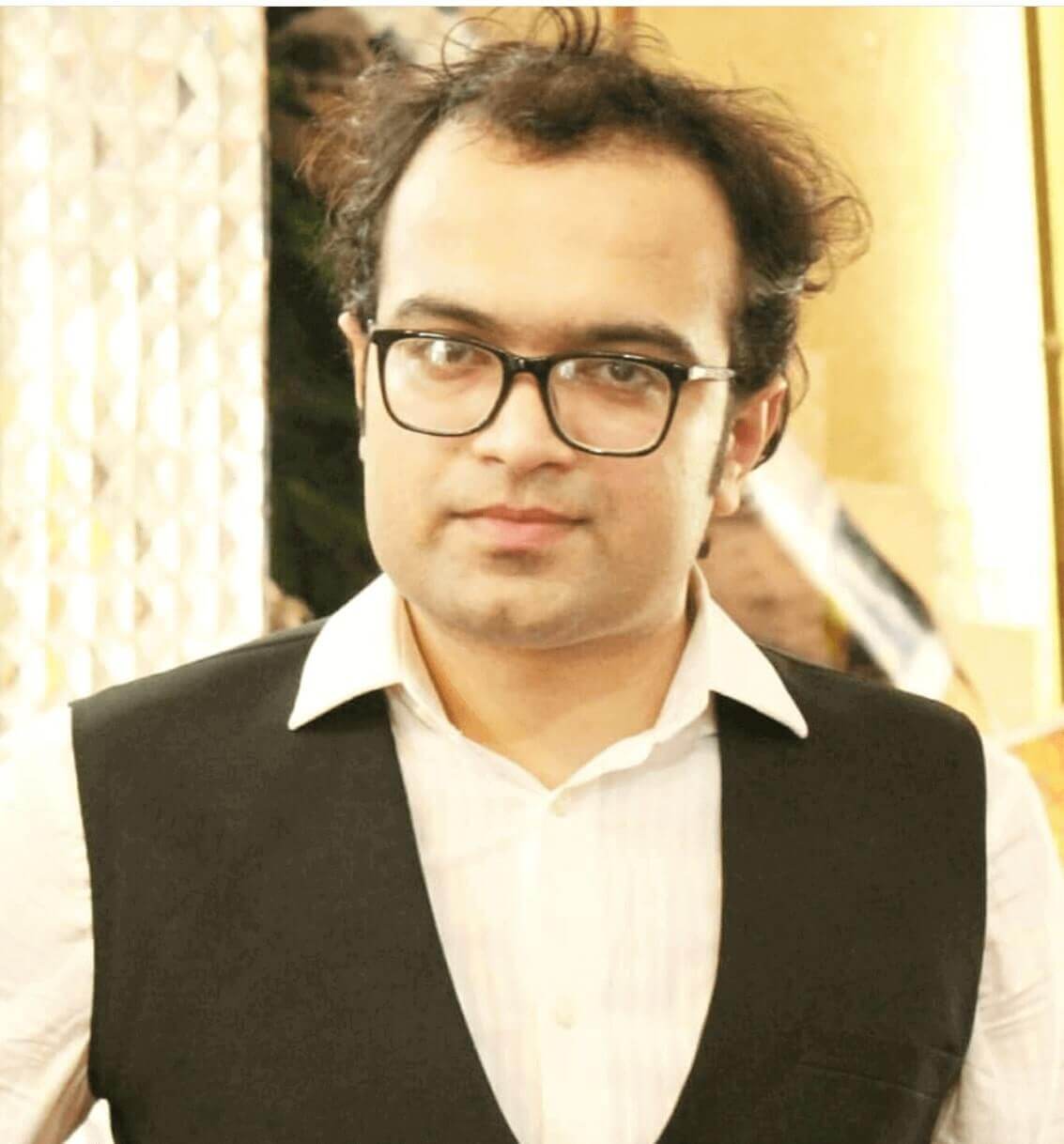 Ahsan Ali Shaw is an accomplished Business Writer, Analyst, and Public Speaker. Other than that, he's a fun loving person.