Advertisement allows businesses and companies to connect to their customers and communicate with them. Technological advancement has amplified the awareness of customers in recent years; the popularity of out-of-home advertisements has been evolving and increasing in recent years. Today, we'll discuss what is OOH advertising; out-of-home advertising; DOOH, types, pros and cons, and examples.
What is OOH Advertising? 
OOH (out-of-home) advertising is a type of advertising campaign that focuses on targeting customers outside of their homes. It also goes by the name of outdoor advertisement. The out-of-home advertisements have got a non-targeted wide reach, and they're part of the above-the-line advertisement strategy.
The main objective of out-of-home advertisement is to direct someone towards a brand offering, reassuring, reinforcing, and increasing awareness. It follows the shotgun marketing strategy where the focus of businesses and companies is on user engagement and brand awareness rather than increasing the conversion rate.
According to an estimate by the out-of-home advertisement association of the USA, an average usually spends 70% of their time outside of their house. The outdoor advertisement campaign focuses on exploiting 70% of the customers' time when they're in public spaces.
Types of OOH Advertising 
Some of the main types of out-of-home advertisement are as follows;
Billboard Advertisement
Billboards are a very common form of out-of-home advertisements; they comprise large-sized ads placed in high public places. You can see the billboards near the stadium, malls, shopping complexes, or along the highway roadside. Billboards are a great way to connect with pedestrians and increase brand awareness. Some of the main types of billboards are as follows;
Static billboards
Mobile Billboards
Digital billboards
Bulletins
Posters
Junior posters
Wall murals
Transit Advertisement
Transit advertisement is a type of out-of-home advertisement and you can find them in public transportation places. The suicide rate was higher during the recession period because people lose their jobs and they don't know what to do. In such a scenario, the Martin Agency joined hands with Careerbuilders.com, and they came up with the campaign "don't jump, sign up here." Some of the main types of transit advertisement are as follows;
Airports ads
Railway and subway ads
Buses
Taxis
Rideshares
Mobile trucks
Point-of-Sale Advertisement
A point-of-sale advertisement is also a form of out-of-home advertisement; they comprise attracting the attention of the customer during the buying time by using communication material. The objective of POS is to motivate customers and influence their decision at the last moment of buying. For instance, they show complementary products like a back pouch, earphones, and other accessories. Some of the main types of POS advertisements are as follows;
Counter displays
Other visual ads
Street Furniture Advertisement
Street furniture advertisements are a form of out-of-home advertisement, and they comprise showing ads near public benches, newsstands, kiosks, bus shelters, sidewalks, and other relevant equipment furniture. The ads on the street future are at one place where the commuters and pedestrians could see it easily. Some of the main types of street furniture ads are as follows;
Phone kiosks
Newsstand
News racks
Bus benches
Bus shelters
Retail Advertisement
A retail advertisement is a form of out-of-home advertisement, and they comprise making the product available to customers by using a variety of channels. Retailers run ads in the stores to attract the attention of customers, spread brand awareness, and increase sales. However, retailers impact the minds of target customers and make them take specific actions. Buy one and get one free and 50% off are the top example of retail advertisements. Some of the main types of retail advertisement are as follows;
Floor Graphics
Elevator advertisement
Mall media
Construction Advertisement
Construction ads are a form of out-of-home advertisement, and they comprise placing ads on the border fence of the construction sites. They protect customers from seeing the construction work at the site and provide companies an opportunity to run ad campaigns temporarily. However, some of the main types of construction advertisement are as follows;
Building wraps
Scaffold wraps
Hoarding graphics
Placed based Advertisements
It is a type where you place ads on various places; some of them are as follows;
Wide postings
Elevators
Shopping malls
Cinemas
Stadiums and Arenas
What is DOOH Advertising? 
DOOH (digital out-of-home) advertisement is when advertisers run visually attractive ads in public places by using display screens, digital signage, and digital billboards. The DOOH is a growing trend in the advertisement industry. According to an estimate, the DOOH increases by 38.3% by the end of 2023. The shift and transformation from traditional out-of-home advertisement to digital signage are almost inevitable.
Statistics about DOOH Advertising 
Approximately 62% of the participants in the survey said that digital billboards are the best option to see the ads in the public places
50% of the responders said that they notice the digital billboards
Even 65% of the participants in the survey engaged with the content of the digital billboards after watching it like opening the website, checking out, searching their social media page, or visiting the restaurant
Advantages of OOH Advertising 
Some of the main advantages of out-of-home OOH advertising are as follows;
Out-of-home advertisement is an excellent method of advertisement to inform the pedestrian and moving public
Offering people a great impression of those brands and companies that they're already using, and amplifies their engagement
Advertisers and market can spread brand awareness by using the most cost-effective method
They can check it out and install the application immediately by using the public hotspot or wifi in the shopping malls, commercial hubs, bus stations, train stations, and city centers
Disadvantages of OOH Advertising 
Some of the main disadvantages of out-of-home advertisement are as follows;
Outdoor billboards and ads send only limited information to the public about the product or service
People could only see the posters, transits, and billboards only for a few seconds, and it is difficult for them to grab the concept of the ad
Due to high exposure to the ad, people could only remember a few things and forget the rest
It is difficult to measure the success and growth rate of the outdoor ads, and you can't know whether they're delivering the results or not
Examples of OOH Advertising 
Spotify
Spotify is an online music streaming platform and the company launched an out-of-home advertising campaign in 2017. It focused on highlighting some of the top trending playlists. The campaign has attracted the attention of a lot of customers, created a sensation, and increased the company's users in a very short time.
McDonald's Sundial Ad
McDonald's launched the ad campaign in 2006. It is comprised of an M-shaped sundial by representing the offers of the company like snacks, coffee, and cheeseburgers. It is one of the top leading examples of out-of-home advertisements.
Conclusion: What is OOH Advertising? DOOH, Types, Pros and Cons, Examples 
After an in-depth study of what is OOH advertising (out-of-home advertisement); DOOH, its various types, advantages, disadvantages, and examples; we have realized that out-of-home advertisement can help you to increase brand awareness. If you're planning to launch OOH advertising for your business, then you should keep in mind the abovementioned guidelines.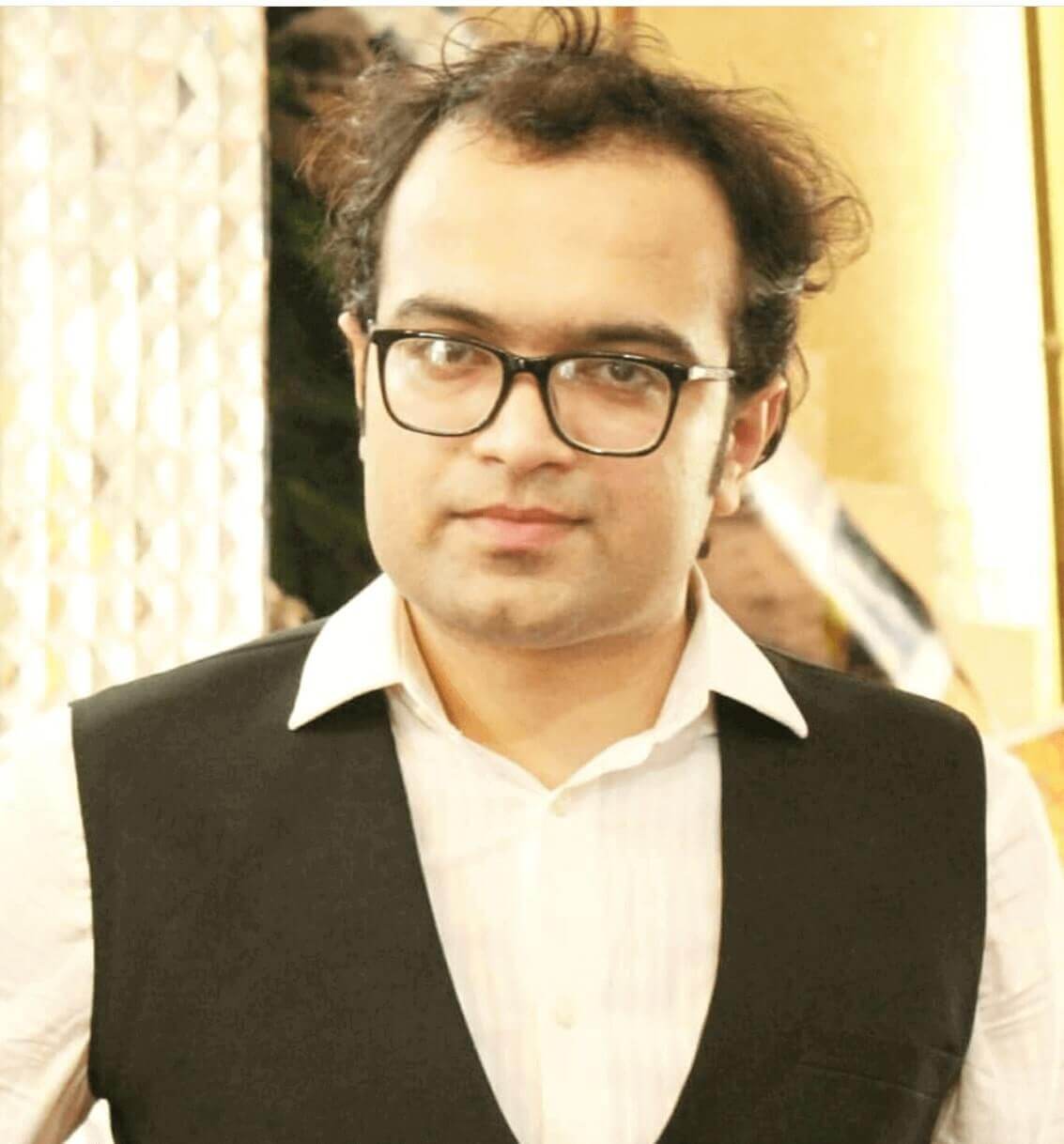 Ahsan Ali Shaw is an accomplished Business Writer, Analyst, and Public Speaker. Other than that, he's a fun loving person.