The fast-food industry is the world's leading business with an exponential growth rate despite the labeling of junk food. You are wondering right that launching the food-food retail chain is a costly venture. However, if approach the bank for a loan and funding your business venture, they would ask you for a lot of paperwork including a swot analysis of fast-food industry.
Some of the main items on the menu of fast-food are;
Salads
Mashed potatoes
Ice creams
Hot dogs
Pizza
Taco
Chicken nuggets
Onion rings
French fries
Fried chicken
Hamburgers
Pitas
Sandwiches
Chips
Fish
According to an estimate, the global market share of the fast food industry in 2023 was 754 billion dollars, and it would reach 964 billion dollars by the end of 2030. Some of the leading brands in the fast-food industry are;
McDonald's
Pizza Hut
Chipotle
Burger King
Domino Pizza
KFC
Conducting a swot analysis offers you a realistic scenario of the marketplace and circumstances where you are going to launch your business. It allows you to study both plus and negative sides of your business; available opportunities and potential threats that your business has to face.
Today, we'll discuss the swot analysis of fast-food industry. It would analyze the internal strengths weaknesses, and external opportunities and threats. Here's the swot analysis of fast-food industry as follows;
Strengths of Fast Food Industry
Some of the main strengths of the fast food industry are as follows;
Stylish & Glittering Display
Compared to traditional hotels and restaurants, the exterior and interior of fast-food outlets are very glittering and style giving a sense of modernism. The unusual and charming display attracts the attention of customers; the clean and tidy environment and setting further enhance the appearance and outlook of the fast-food establishment.
Cheap Pricing
The low price of fast food items comes in very handy and it allows people to go for it over and over again. If a fast-food outlet is offering items at a lower price, then it is a huge competitive advantage over competitors because price matters. Instead of earning a bigger chunk of profit from every sale, you should increase the total number of sales earning a lower profit.
Better Service Style
The service style of fast food outlets is either self-service or waiter-based service depending on the scale of the retail outlet. The important thing about fast-food service outlets is that customers don't have to wait for them excessively. Usually, fast-food outlets are ready to deal with the crowd if more people could place orders. They have got everything ready-made, all they need to do is to give the final touch.
Unique Dishes
The dishes you're offering on the menu give you a competitive position in the market. Customers should know that they would get unique and specific dishes from you every time they visit your food outlet. A fast-food outlet won't have any attraction if it is not offering anything different than the usual dishes on the menu.
Recognized Brand Image
There are many fast-food brands and they have got a chain network across the world. They invest a lot of capital in marketing and promotional campaigns in order to create demand among customers and establish their brand name. However, if you associate yourself with any of the leady retail chain brands, then it would give a significant push to your fast-food business and you don't work on marketing.
Diversified Menu
The fast-food menu comprises various items like burgers, waffles fries, chicken popeyes, chicken sandwiches, curly fries, blizzard dairy queen, and frosty food items. You should conduct a demand analysis in your market and know what your target customers want and looking for. Once you are aware of the customers' demand, then you should cook the same items for them. A word of advice, if you are new in the market and have got limited resources, then you should limit your menu.
Expert Service
The operational expertise of your workforce plays a significant role in the success of your food business. A well-trained and expert workforce won't waste your resources, instead, they would save time, resources, and overall efficiency of your outlet. Delayed order processing and wastage of raw material while cooking would cost a lot of money for your business.
Weaknesses of the Fast Food Industry
Some of the key weaknesses of the fast food industry are as follows;
Marketing Expense
If the fast-food outlet is new in the market and doesn't have any affiliation with any of the leading chain brands; then it needs to invest a lot of capital in the marketing and promotional campaigns to win the trust and confidence of customers. You can't win the loyalty of customers overnight, it is a process and it takes time and you have to be patient and consistent with it.
Financial Limitations
When it comes to the training of the workforce, interior and exterior design, new cutlery, furniture, and improved service quality, then it requires a lot of investment. A new fast-food outlet with limited financial resources would be difficult for them to exploit the market opportunities and make a significant impact.
No Differentiation
A unique and good differentiation helps you for the growth of your business. If a new food outlet is offering the same menu as the other hotels and restaurants without any variety or competitive edge, then it would be highly difficult for them to attract new customers and retain them over time. They should have any type of differentiation in terms of variety, menu, taste, design, or service quality.
Drive-Through Not Available
Drive-through is the latest concept where fast-food retail brands establish their outlets on the roads. It provides customers an opportunity to place their orders and pick up their delivery without getting out of the car. They can shop for food items without parking the car, which saves them time. All they have to do is to slow down the car and pick up their delivery.
Distant Location
The location of the food outlet plays a significant role in the growth and success of the business. If its location is situated outside of the populated area where a few people would visit their store, then it would drop its sales significantly.
Opportunities Available to Fast Food Industry
Some of the potential opportunities available to the fast food industry are as follows;
New Retail Outlets
You already have got a fast-food outlet, but you should stop there. Life is all about growth and moving forward. If you see a demand for fast-food near a populated and crowded area, then you should tap on the opportunity and gain the maximum advantage in whatever you can. It would be in the form of opening up a new food outlet brand in the new area.
New Settlement
If you see a new settlement or town building nearby areas, then people need food that is tasty and readily available. In order to market your new fast-food retail outlet, you should spread pamphlets and install billboards on the highways and roads to attract the attention of customers.
Shutting Down of Competitors
Business is all about tapping into the right opportunities at the right time. If any of the competitive brands is closing its retail chain outlet, then you should learn from their mistakes and offer what customers and market demand. Before launching your business, if you conduct a thorough business analysis, then you can earn the maximum advantage.
Threats Fast Food Industry has to Face
Some of the main threats the fast food industry have to face are as follows;
Street Brands
Some of the street brands and food trucks are the top competitors of your fast-food outlet. Their expenses are very low, and they have got an option of easy mobility; they can move to crowded without worrying about anything. The opportunities they can exploit, your fast food outlet can't have it.
Costly Material
International political conflicts have increased the oil price to a great extent. Ultimately, it impacted the carriage cost for the delivery of raw supplies, tenants, cutlery, and other repair and maintenance costs. When you add up all of these costs, then it becomes a significant amount, and fast food owners have got no other choice but to increase the price.
Cheap Prices of Competitors
If the competitive brands are offering the same menu and dishes at a lower price, it would be a huge blow to your business They do so because they have got secrete access to the cheap raw material or suppliers, and it gives them a competitive edge over you.
Conclusion: SWOT Analysis of Fast Food Industry
After an in-depth study of the swot analysis of fast-food industry; we have realized that launching a fast-food business is a very lucrative venture. If you are planning to start it, then you should keep in mind the abovementioned internal strengths and weaknesses; external opportunities, and threats.
Reference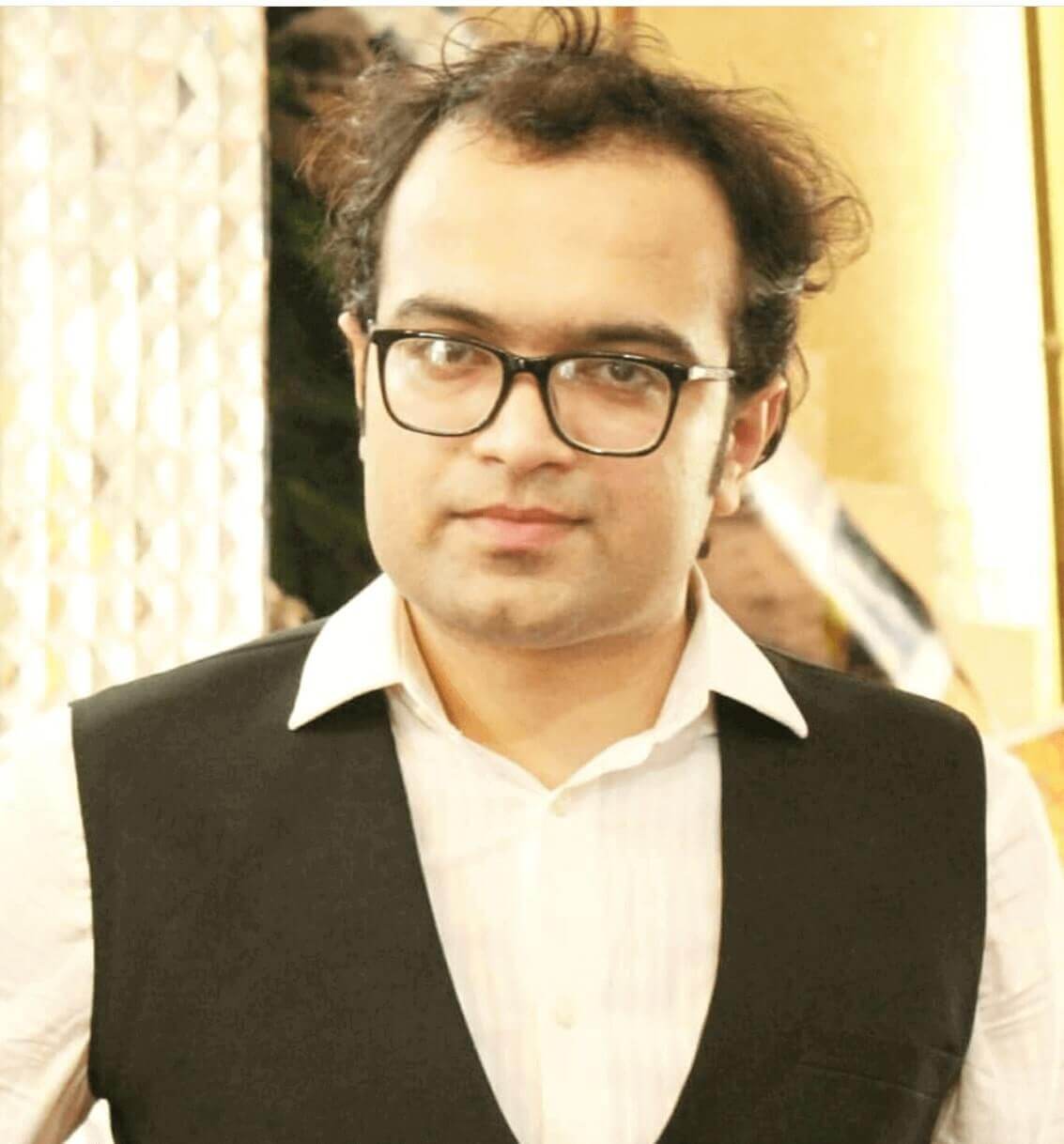 Ahsan Ali Shaw is an accomplished Business Writer, Analyst, and Public Speaker. Other than that, he's a fun loving person.