Traditional marketing is a process of utilizing offline media channels for the promotion of your products and services and reaching your target customer market. It plays a significant role in the growth of your business if you employ it along with an online marketing strategy. Today, we'll discuss the pros and cons of traditional marketing.
We have to acknowledge the fact that the trend and influence of digital and online marketing are spreading very fast, but we can't deny the significance of traditional marketing campaigns. Traditional ad campaign allows you to reach those people that you can't approach through digital media. However, some of the main types of traditional marketing are as follows;
Print Media: magazines, newsletters, newspapers, brochure, printing publishers, and other distribution channels
Direct Mail: fliers, letters, brochures, postcards, catalogs, and other direct mail and postcards t the customers
Broadcast: TV, radio, theater, on-screen advertisements
Telemarketing: calling people and developing a friendly relationship with them
Pros of Traditional Marketing 
Some of the pros and advantages of traditional marketing are as follows;
Difficult to Avoid
It is a type of multimedia and mass-level marketing campaign that surrounds the customer's market with its product ad, brand message, value proposition, and branding. The bus ads, stadium ads, billboards, TV, and radio ads create a mass impact that customers can't avoid. However, that's why marketers launch billboards and ad campaigns in the stadium. It provides great brand exposure to your business.
Easy Execution
Traditional marketing employs some of the traditional methods for promotion and distribution and they're very easy to launch. They're like using your personal contacts and references to approach people and convince them, promoting your products and services at local events, and sending mails and postcards directly to the customers. However, they're a type of strategy and method that don't require any external agency or separate allocation of costs.
Low Risks for Brands
Traditional ad campaign falls under the category of offline marketing and; allows businesses and companies to have significant control over the brand messaging and voicing. However, some people and customers consider traditional ad campaigns as a criterion for the security and stability of your brand or business.
Better for Approaching Particular Audience
Some organizations like bankers employ traditional ad campaigns as the primary medium of information for approaching people and sharing out information. For instance, it is like a newspaper campaign or the CD/DVD advertisement campaign.
Direct Mail
Traditional campaigns like direct mailing and email marketing allow you to approach the specific types of customers that you can't reach out to them any other way. Direct mailing is highly beneficial for your business when you are targeting your form customers.
Connects with Local Customers
As we are aware of the fact that a traditional advertisement campaign allows you to approach the mass audience, and they develop unique interests and relationships with their potential customers. The most common examples of catchy TV ad videos and songs are that people like them without any reason; it allows them to develop a connection with the company.
Establishes Credibility
Psychologically, when people see the ads for certain products on the TV, at bus and railways stations, and on billboards on the highways; then it creates a perception in their mind that the particular brand is credible. It helps businesses and companies to approach the audience in a very short time.
One of the key reasons behind allocating a separate budget for traditional advertisement campaigns is that companies want to earn the trust and confidence of customers. They create a perception among the public that they are stable, growing, and successful.
Recyclable Material
One of the main benefits of the traditional ad campaign is that the material they use is recycled and doesn't pollute the environment. For instance, they post cards, billboards, newspapers, flyers, magazines, and TV ads. On the other hand, the digital marketing campaign has a very bad impact on the environment by leaving a carbon footprint and energy consumption.
Approaching Diverse Customers
Traditional ad campaign allows you to approach various segments and demographics of the target customer market without targeting the specific niche. Sometimes, companies need t spread brand awareness and public awareness, and their focus is on approaching every member of society. Traditional advertisement campaigns work best under such circumstances.
Familiar Strategy
Traditional ads are a type of marketing strategy that people are familiar with because they see it everywhere on billboards, TV, radio, bus station, and railway stations. They don't need the internet to check out the ads, they just see them intentionally or unintentionally.
Cons of Traditional Marketing 
Some of the cons and disadvantages of traditional marketing are as follows;
Costly
One of the main flaws of the traditional ad campaign is that it is highly expensive. You would have to spend a lot of money on printing, video/audio ad production, publishing cost, and distribution expenses. When you add up all of these expenses, then it becomes a significant amount of money
Difficult Evaluation
Traditional ad campaign doesn't offer you any type of key metrics to measure and analyze the performance of your campaign. You can't know the total number of people your ad has reached, no way of knowing their interest and engagement level, and the conversion rate. You just have to spend a significant amount of money on blind faith.
Execution Takes Time
The development, preparation, and execution of a traditional ad are easy, but it is highly time-consuming. For print ads, you need content, drawing, cartoon, printing, publishing, and distribution of the ad on various media channels. Sometimes, it takes days and weeks of work. For the video and audio ad, you need to hire the artists, camera, and tech team for recording and lighting, editing professionals, and a marketing agency for the promotion of the advertisement.
Precise Targeting Problem
The traditional ad targets various segments and demographics of the customer market without any differentiation. It is good for the public awareness strategy, but it doesn't work for the promotion of the specific product. However, a traditional ad campaign fails when you need to target the precise customer market.
Losing Customer Market
Internet and digital media have the world in their hands. You can say that we are living in the world of the internet and digital media. The number of viewers on TV and radio has decreased significantly, and many TV channels have created their pages on social media platforms.
Less Informative Media
Digital ads offer you a lot of information about a particular product and service, you just need to click on the advertisement. On the other hand, traditional ads offer limited information to the customers and leave a lot of unanswered questions in the minds of customers. There is no way of knowing the additional information about the product. (Pros and Cons of Traditional Marketing)
Inflexible
Once you print your ads, create the video and audio ad, and publish and distribute it on various media channels; then you can't make changes to your campaign. If you want to make changes, then you would have to develop, prepare, publish, and distribute your ad all over again. However, digital media allows you to make changes to your existing ad campaign whenever you want.
Inefficient
Traditional marketing strategy is highly inefficient; because it doesn't allow you to measure your performance, has no metrics, and no editing after publishing it. Mostly, you would have to run your campaign on blind faith and luck.
Not Reaching Digital Market
Almost a vast majority of the consumer market is highly active on digital media platforms. If you're using a traditional ad campaign, then you're missing a major portion of the customer market.
Conclusion: Pros and Cons of Traditional Marketing 
After an in-depth study of the pros and cons of traditional marketing; we have realized that traditional ad campaign is highly effective for some types of marketing messages. If you're planning to run to the traditional ad campaign, then you should keep in mind its various advantages and disadvantages.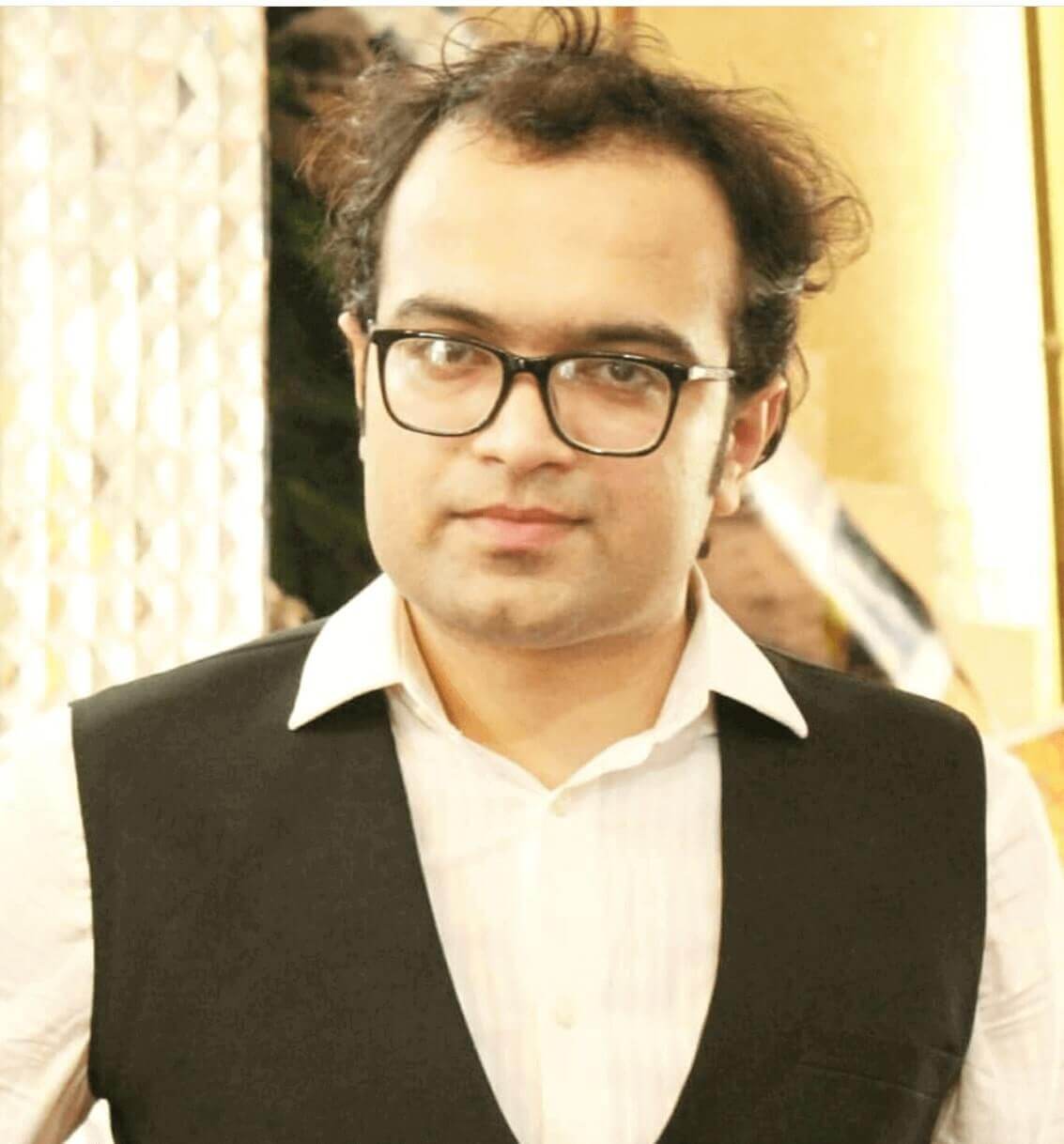 Ahsan Ali Shaw is an accomplished Business Writer, Analyst, and Public Speaker. Other than that, he's a fun loving person.