What is SWOT Analysis? SWOT analysis is the process of assessing and finding out the internal strengths, weaknesses, opportunities, and threats of your business.
SWOT-analysis helps you to determine what advantages your organization could utilize to minimize the chances of failure of your business. It also assists you to know what opportunities you can take advantage of to reduce threats. In short, SWOT analysis guides you to develop a business strategy that would give you a competitive edge over competitors.
The purpose of SWOT analysis is to benchmark the performance of your business whether your business is meeting the required growth rate or not. Companies and businesses also use swot analysis to monitor the performance of certain projects. Like the performance of social media advertisement campaigns.
How to perform SWOT Analysis
There are two ways to perform a swot analysis of your business; either you can use sophisticated professional tools or you can do the informal research.
Either way, when it comes to performing a swot analysis, you should use all the available resources to make the most of it. You should perform a brainstorming activity with your team collectively. Whenever you identify strength, weakness, opportunity, or threat, you should keep listing it in a separate box. That's how things won't get mixed up when you're done with research.
You should create two columns for internal factors and external factors. Strengths and weakness would come under the column of internal factors. Opportunities and threats would come under the column of external factors.
Now the question is what things you should keep in mind while researching strengths, weaknesses, opportunities, and threats. Here they're as follows;
Strengths
We all are familiar with the word strength. It means strengths are those differentiating unique points that your business has over competitors. It might in the form of motivated staff, learning environment, skilled employees, easy access to the material, sophisticated manufacturing process, or a good location where everyone could see your business.
When we talk about strengths, then they're the main integral part of your business. It means the driving force behind the operations of your business and the things your company does better than competitors. When you have found those unique selling points (USPs), and then write it down under the column of internal factors.
Your competitors could tell you better about your strengths. You should think of the factors that increase your sales. In short, we can say that any positive aspect of your company that gives your brand a competitive edge is strength. For instance, if your competitors are producing high-quality products, then manufacturing a high-quality product won't be strong in your target market. It would be a necessity.
Here are some of the following questions that would help you to determine your strengths;
What are the things that people love about the company or products?
What things does your company/product offer better than others?
The good things about your business?
What is the unique thing about your product?
Weaknesses
Now, it's time to be realistic. You should pull around all the resources and collect the real information. The more honest you're with your weaknesses, the better results you would receive later on. Be truthful with the weaknesses and flaws of your business, and accept the unpleasant fact.
Like strengths, weakness falls under the category of internal factors. You should focus on the inner operations of your business to find out the weaknesses. Like; rookie employees, delay in the system, costly suppliers, and other processes. You should consider all of those points a weakness that needs improvement.
You should also look at your business from the competitors' perspective that how competitors are taking advantage of flaws. When you find out flaws in your business, don't be blind and close your eyes. You should carefully look at the things that how competitors are doing operations better than you, and learn to improve it.
Here are some of the following questions that you ask while finding out weaknesses in your business;
What are the things that people/customers don't like about your product/business?
What type of complaint do people talk about in their comments and reviews?
How could businesses perform better?
What are the negative attributes of your business?
The challenges you face in your sales funnel?
What qualities do your competitors have but you lack?
Opportunities
Opportunities are the potential positive outcomes that require you to take certain steps to achieve it.
The opportunities fall under the category of external factors. There are many ways to detect opportunities. Like you should keep your eyes open at the market trends, upcoming technology, new gadgets and their usage, and latest advancement in your relevant field. Your focus should be to point out the latest opportunity and exploit it to your advantage. When you do it successfully, then it would give you a lead role in the market.
When we talk about opportunities, they don't need to be big. Sometimes they're small and they're big the other times. Right now, you should look at the market and what potential opportunities are available that you can use to your advantage. Sometimes, small opportunities can have a bigger impact on the coming future.
The good thing about the opportunity that they could come from any direction; for instance, you should keep an eye on the government policies, changing habits and lifestyles of the people, change in population in a certain region, or any other market trends.
Check out this article: Detailed Study of SWOT Analysis
Here are some of the following questions that would help you to find opportunities;
How could your business improve the customer support system and customer experience?
What type of things do your customers enjoy?
Are you managing your business resources effectively?
Is there anything available in your company that you aren't taking advantage of?
Which media channel would give you better results?
Threats
Threats fall under the category of external factors that could badly impact the life of your business. It might be in the form of costly suppliers, shifting in the market trends and pattern, shortage of skilled recruiters, and new regulations. It's better to be informed about the upcoming threats so that you should start making changes accordingly. If you don't, then you would become the victim of external threats.
Threats could be in the form of difficulties you face when you have to launch your new product into the market. You would have to follow the safety standard protocols. You would have to meet the requirements and standards of the competitors. Development in technology is also a threat as well as an opportunity at the same time.
You should keep an open eye on the competitors that in what direction they're moving and what steps they're taking. But you should be careful while following everything of competitors because they may be moving in the wrong direction. Therefore, you should only follow the good points and leave out the negative things.
You should also very careful about factors like bad debts and pending cash flow. If your business is facing such financial issues, then your organization would be more vulnerable to external threats. Such financial issues could shut your business permanently.
How to use SWOT Analysis with Example
How to use swot analysis is the most important step after finishing your research. It's because you have got a list of strengths and weaknesses, potential market opportunities, and threats that you should avoid.
Now the question is what type of actions you should take. When it comes to taking a financial decision of your business and livelihood, then you have to be ruthless and don't get involved in any personal likeness and favors. The only thing that matters at the end of the day is your business and balance sheet.
When you're making a decision, your focus should be on minimizing the weaknesses. You should look for ways to capitalize on the strengths and use them to exploit opportunities.
Here's how you should use swot analysis by following these steps;
Capitalizing Strengths
The good thing about performing the SWOT analysis is that you have identified the strengths of your business. Now it's time to use them.
For instance, you're a proud owner of a restaurant. The hotel's building; location, seasonal menu, and brand name are the strengths of your hotel. The seasonal menu experiments of the hotel's chef seem to be working. They should keep offering a seasonal menu. It helps the hotel management to develop a relationship with customers. Now, it has become a brand reputation of the hotel.
In short, we can say that capitalizing of your strengths mean that you should do what you're good at. If you keep doing it, then it will become your brand image.
Holding up your Weaknesses
The weaknesses you have identified after performing the swot analysis. Now, it's time to check it again whether they're real or not. Be honest with it while identifying weaknesses.
For instance, the weaknesses of your hotel business face are very serious. Like your competitors' hotel is a family-owned business, and they have easy access to the daily supplies and they get it at a very low price. Your hotel also has got limited marketing and advertisement, and that's why you have a limited reach to the customers.
Your competitors' hotel is using the mobile application technology to offer the service of online shopping and home delivery service. That is the reason that their sales are more than yours.
It doesn't mean that you should be hopeless. There are plenty of things that you can do to compete with the chain business. Like you can develop a strong relationship with the customers, offer discounts, and rewards to make them regular visitors to your hotel.
Grabbing Opportunities
The potential opportunities are available to your business that you have discussed it in the swot analysis. Now it's time to capitalize on your strengths and grab those opportunities.
For instance, there's a potential interest of customers in the local home-produced fresh ingredients. Since your hotel is already experimenting on the seasonal menu. Now, you should fill the appetite of customers with homegrown fresh food. Plus you can also offer the service of delivering the food at customers' doorsteps.
Just like the nature and functionality of every business differ from one another. Similarly, opportunities for every business would vary from market to market. Therefore, it's important to keep your eyes, ears, and remaining open to external opportunities.
Reducing Threats
External threats that you have anticipated in the swot analysis, it'll be a great challenge for you to reduce them. They may seem out of your control, but you have to stay patient and determined to face them.
For instance, the hotel and restaurant business is facing three major external threats. They're as follows; competitor has access to the better supplier and he's selling products at a low price. The other challenge hotel is facing is to reduce the prices, it means a reduction in profit. Finally, the economy of the country is volatile and making it very difficult for the restaurant business to get stable.
In some cases of swot analysis, some opportunities overlap with threats. For instance, the opportunity of fresh homegrown food and local farming that we have discussed in the opportunity section. It could also be a threat that you don't have good relations with local farmers and they would sell products at a higher price.
Now it requires you to develop and strengthen relationships with the local farmer and regional economy.
When you're studying and collecting data for swot analysis then make sure to crosscheck different sections. Like you can create opportunities by reducing threats, and you can create strengths by minimizing weaknesses.
Note: If you have any questions, leave it in the comment box below. I'll answer it to you as soon as possible.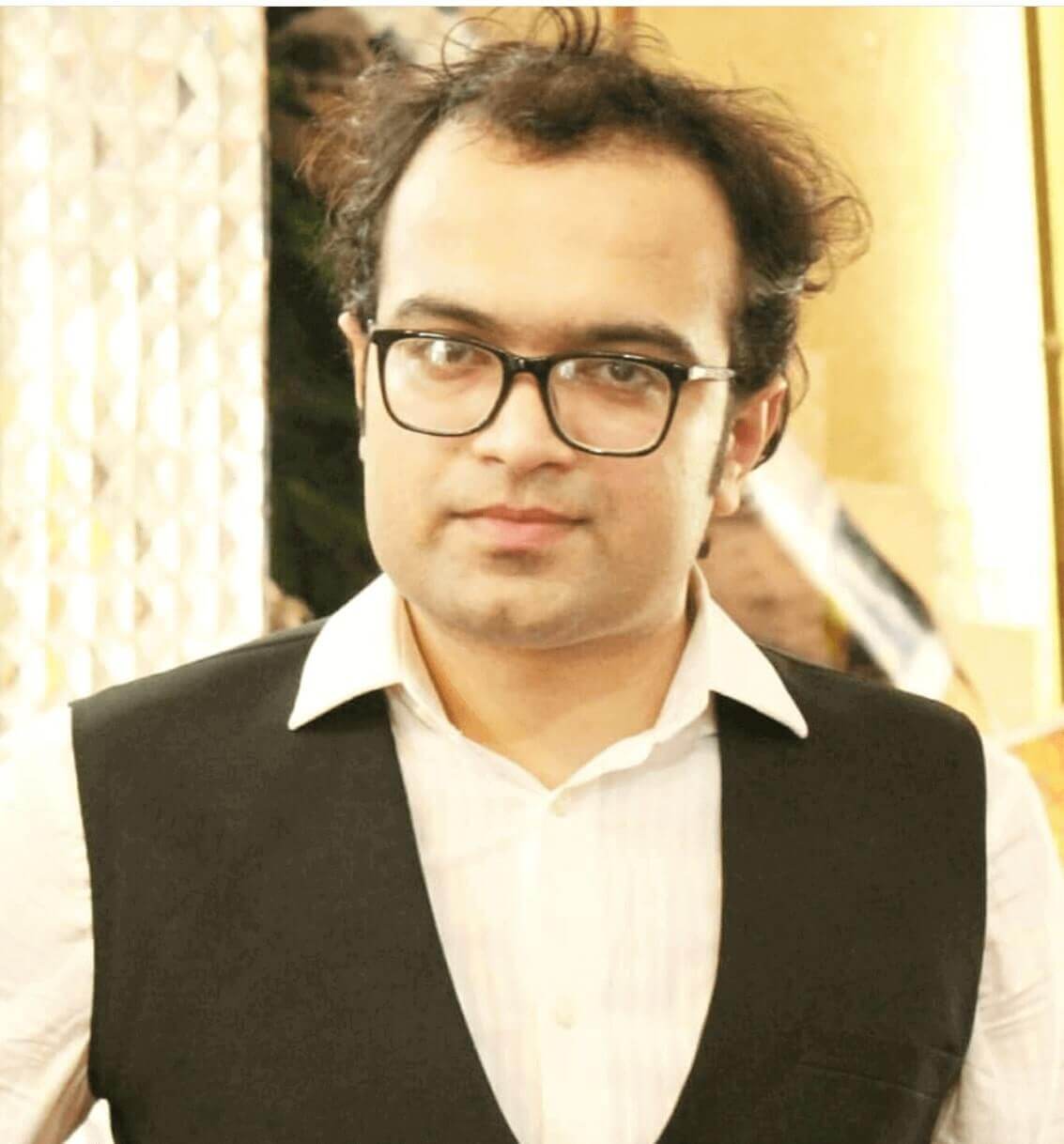 Ahsan Ali Shaw is an accomplished Business Writer, Analyst, and Public Speaker. Other than that, he's a fun loving person.