Introduction 
You'd have needed a plethora of capital, funding, or wealthy investors to a business back in the days. Nowadays, the internet and technology have changed the landscape of the business. It has become much convenient, but you'd still need an idea and a plan to start it. Today, we'll discuss how to start an online business; here it's as follows;
Benefits of Online Business
If you're wondering how to start an online business and have some doubts and questions, then you should be aware of its advantages. They're as follows;
Easy and Inexpensive
Many people want to start a business. But heavy investment in the purchase of inventory, employees' salaries, and other expenses make you think twice. What if things don't work out, then you'll end up losing all of your life savings.
However, when it comes to starting an online business, all you need is a computer/laptop, a domain name with an annual package of 10 dollars, and a website builder costing approximately 29 dollars a month. These are the basic requirements.
In other words, you can start an online business with a minimum investment of 100 dollars. Of course, if you have more funding, then it would increase your online business scope and ideas to start. However, you don't have to put your life savings at risk.
Growth Potential
Real-life businesses and physical stores have to face a lot of limitations and restrictions like locations, timing, traffic, and various other factors. But the online business removes many of these limitations. For instance, it allows you to sell your products and business to anyone across the world.
According to an estimate by Statista, the global online sale in 2020 was 18% of the total sale, and it would reach approximately 21.8% by the end of 2024. However, the pool of online shoppers is increasing and more people are purchasing things online because of the convenience.
It's worth mentioning it here that the total number of internet user has been increasing in the developing. The figure has increased from 764.4 million to 2.4 billion internet users in Asia.
Open 24/7
The most important benefit of online business is that it doesn't have a time restriction like any brick-and-mortar shop. You could keep it open and sell products 24 hours a day and 7 days a week throughout the year. Since an online store isn't a physical store, the automation processes would generate profit you're your minimum indulgence.
How to Start an Online Business
Now, it's time to address the main question of how to start an online business and how its business model works. It's a step by step process, follows these below-mentioned steps one by one;
Find your Niche
The word business niche means your focus/target area in terms of the customer market segment that you're going to target. The niche could be professional work like web and software development, hobbies like stamp collection, playing sports, or something else.
The question is how to find and choose a good business niche. Now, you have to study these target audience by these questions;
A prevailing problem or an issue that no one is addressing in the market
If you offer them a solution, are they going to pay for it?
Do they have sufficient income to pay for the solution?
If a business niche doesn't follow the abovementioned questioner criteria, then you should leave it. It's because establishing an online business with limited resources is difficult. When you target such an audience that doesn't need your solution and can't afford it, then it would become even more difficult.
Product Research
Physical products, digital products, and services are three types of products that you can sell it online at your store. They all have their pros and cons and they're as follows;
Physical Products
Physical and tangible products that your products, manage inventory, and then ship it to the customer. It's a very profitable business if you sell products online. It could lower your profit if you lose control over the operational cost.
Digital Products
Digital products are music, movie, ebook, online course, software, applications, etc, and digital products usually have a higher profit margin compared to physical products. But setting the right price would be tricky because people compare it with the value they attain from the tangible goods.
Services
Services like teaching, psychiatric, writing, editing, business consultation, and many other freelance services are available online. Many skilled entrepreneurs are selling their services remotely, and it's the quickest way to start your online business. Here you charge against your time. The problem is that you've limited time to work every day, and then get some rest to be ready for tomorrow.
Online Business Laws
Many traditional businesses think that online businesses are free from regulation. Online businesses indeed have to face limited regulations and licensing than physical stores. But they have to comply with several legal obligations. It's important to remember that online laws vary from state to state. Here are some questions to keep in mind;
What type of license would you need to initiate the business operations?
What type of legal structure is your organization following? Sole Proprietorship, Partnership, or Corporation
Would you require a legal permit?
Do you have to pass any type of inspection test?
Would you require a license of sale tax?
Are there any specific regulations for online businesses to follow?
Laws relevant to the recruitment of employees and hiring contractors
Market Research
You should know the needs, wants, wishes, and deficiencies of customers. You have to conduct market research for this purpose. However, market research plays a significant role for an online business to know the market competitiveness, depth, and profitability. You won't like to start a business that people don't show any interest in. Market research helps you to verify market demand, pricing, and product idea.
Here are some of the following tools and platforms that you could use to conduct market research;
SERPs
SERPs (search engine result pages) tell you what type of content is on the first page of search ranking. What types of top-ranking businesses are paying to advertise your product? It would help you to evaluate the competition level in the market, SEO, and market strategy relevant to the target market.
Research Competitors
You need to pay close attention to your competitors in your niche and use more tools than just SERPs. You should know that how much money they're making and their strengths and weaknesses. The analysis would help you to find out the competitive edge you have got over them.
Keyword Analysis
Keyword analysis would help you to know the changing demand for various products in your business niche. What types of content ranks up by using niche keywords, some of the main tools are;
Google Keyword Planner
Google Trends
Semrush
Ahrefs
Target Audience
If you want the growth and sale of your business, then you should precisely know your target market. You have to study both demographic and psychographic data to learn the needs and wants of your target customers;
Demographic
Demographic comprises socio-economic traits like job title, income, ethnicity, background, culture, gender, age, etc.
Psychographic
Psychographic comprises of psychological traits like opinions, interests, values, religion, beliefs, etc.
Source Product
If you want to run a successful online business, then you should develop a product sourcing strategy.
Launch your own Product
If you're planning to develop your own physical or digital product, then it requires a lot of effort on product design, material selection, processing, inventory management after finishing it, and then managing variable financial costs. If you're producing your product, then it gives you a competitive on maintaining the quality of the product.
Dropshipper
Dropshipper is a manufacturer that would drop ship products to the customers. Many small online businesses make alliances with offshore manufacturers to drop ship their orders.
Wholesaler
You have to find a suitable wholesaler that would either provide you the products at the store or directly deliver to the customers.
Product Viability
You should evaluate the viability of your product before starting the production unit or processing any big order. It doesn't matter however good the product/service may seem, you should evaluate it based on the business perspective. Here are some of the questions you should ask;
Are there any successful online businesses selling products in the same category?
Is the market demand for your product temporary or sustainable?
Do you have the valid statistics to sell the product at a higher profit?
Brand Image
The brand image of your business should send powerful vibrations. Whether it's a business idea, visual image, packaging, newsletter, social media presence, or web design, everything should be consistent. If you want to differentiate and establish your brand, then keep in mind these things;
Graphics & Photos
Typography
Page Layout
Color Scheme
Logo
Establish Online Store
After finalizing all the previous steps, it's time now to launch your e-commerce platform. Here's how you should do it;
Select E-commerce Platform
A professional e-commerce platform is an online application that allows you to sell your products/services. It contains all the features ranging from adding product to cart, order processing, catalog, and payment processing. You should select any of the platforms that meet your product portfolio requirements. Some of the main platforms are;
Shopify
Shopify is a platform of SaaS. It offers a lot of native features like integration with more than 4100 applications, responsive theme, and has more than 70 professionals.
WooCommerce
Woocommerce is an open-source platform that allows you to change your platform in any way you want. You can hundreds of extensions to facilitate marketing, accounting, and shipment. Here you'll have to buy a separate host and hire a developer to design your store.
BigCommerce
Bigcommerce is an open-source SaaS platform that offers a variety of features without any limit on customization. It could save roundabout 5800 to 30,000 dollars of the subscription cost.
Add Products
After choosing the platform, you should now add products in different catalogs. You should pay heed to the following things while adding products;
Product Image
You should add product photos from various angles.
Product Description
The product description comprises of benefits and features of the product
You should make sure to add the image description and productions. They increase the conversion rate.
Add Shipping Service
Free and quick shipping service is the main driving motivational force for online shoppers, and it's the ideal service. However, you make sure that the customers would receive the shipment on time without any delay. Here some of the shipment strategies you should follow;
Free shipping
Same Day/Next Day Delivery
LTL Freight Carriers
In-Store Pickups
Confirm Everything Workout
Once your e-commerce store is ready and live, then you should test and verify the following things;
All the pages of your e-commerce platform should look good on various devices like tablets, desktops, and mobile phones.
Your website should be functional on different browsers like Firefox, Chrome, Brave, etc.
All the clickable buttons should lead to the right pages.
Business Growth
After finalizing your e-commerce platform and getting it live. Now, you should work on bringing traffic to your store. Here are some of the following channels you should use to bring the traffic;
Paid Advertisements
You should allocate a separate budget for pay-per-click advertisements on the searches and social media platforms. It would help you to increase brand awareness quickly.
Marketing through Influencers
You should hire a social media influencer for the promotion of your products/services. It's a quick way to approach directly the target audience.
Digital Marketing
You should also launch a complementary paid marketing campaign on social media platforms like Facebook and Instagram.
SEO
You should develop an effective content market strategy and make sure that all of your web pages are fully optimized.
Email Marketing
You should create an email list of all the people who visit your e-commerce store and offer them your products at a personal level.
Online Business Ideas
It can be overwhelming to pursue any one of them n the presence of so many business ideas, opportunities, and guidelines. You know how to start an online business, now; it's time to narrow down online businesses into few categories. They are as follows;
E-commerce Store
E-commerce stores have been operating their businesses for the past 3 decades. The pandemic of covid-19 has increased the utility of online shopping. According to an estimate, 32% of the US citizens receive weekly packages from Amazon, and 10% of the people receive 3 or 4 packages per week.
In other words, we can say that the US people heavily rely on Amazon for online shopping. According to another report, 46% of people say that they're open to buying automobiles online.
Dropshipping
Dropshipping allows you to sell tangible products without maintaining any inventory. The process of dropshipping starts when customers place orders on your online store, you transfer the order directly to the 3rd party manufacturers, and the manufacturers directly send the product to the customers.
Dropshipping is a very attractive business model because it involves minimal risk and low cost. That why the dropshipping market is growing. However, in dropshipping, you would get a lower profit margin and limited control over the supply chain.
Affiliate Marketing
If you have an interest in the online business and you don't want to launch your product, then you should consider affiliate marketing. The affiliate marketing business is growing and it's the best way to earn money online. Here's how it works;
First of all, you apply for the affiliate program
Secondly, you choose any of the products (it could be physical or digital) and then promote it to your audience.
Finally, you receive your commission for every sale that occurs through the referral link from your platform
The promotion of affiliate products works through SEO, optimization of keywords, social media platforms, customers' email lists, and bringing organic traffic from the searches. Affiliate marketing is a very profitable business model if you do everything rightly.
Affiliate marketing is a very lucrative business model. You can start it at a very low cost by buying the domain name, hosting, and email software marketing. However, some of the affiliate marketers end up introducing their own product and selling it on their platform.
Web Designing Services
You should consider learning web/graphic designing from any of the e-learning platforms, and then start building your own service portfolio and attract clients. You could also register yourself on any of the freelance platforms like Fiverr, Upwork, etc.
Freelancing is a very challenging business. It provides you the benefit of time, location, and schedule flexibility. However, it has lower financial flexibility and unpredictable income.
Blogging
If you have an interest in writing, then you should get into the blogging business. Establishing a blog isn't a business model. However, it allows you to bring traffic. You can promote affiliate products to your audience, run ads, and sponsored posts of different brands. It's worth mentioning it here that famous blogger gets book deals and public speaking opportunities.
Real-Life Examples of Successful Online Businesses
Studying and learning from successful online businesses are a great source of motivation. Here are the success stories of some of the online businesses;
Candy Shop
Lammes Candies offers confectionary products to the customers and has been running a family business since 1885. Lammes Candies perceived the growth potential of e-commerce and started its website in 1992. The company has been doing the e-commerce business since then. However, Lammes Candies is a great example of traditional business, and then moving it to the digital age.
T-shirt Store
The Mountain is a t-shirt retail store started by two friends in the early 1970s in New Jersey. It started as a buckles and belts store and found the business niche of printed t-shirt later. The company launched some of the most popular printed t-shirts on the internet.
FAQ
What's the best online business?
The best online business varies from person to person. It depends on your personal interest and professional background. Usually, people start with freelancing to meet daily expenses and start building their online business or store to stabilize their earnings.
How to start an online business?
You should start it with a business niche, and then launch a website. You could do it with a minimum investment of lower than 100 dollars. After that, you should start adding different types of content, images, and products to your website.
What is the most profitable online business?
E-commerce is the most profitable business among many types of other businesses. It offers a lot of opportunities. You could start it with any of the business niches, and then expand into a countrywide platform.
What types of things could you sell online?
You could sell almost any type of product/service online as long as it has a demand. You should start it by knowing the size of the target market and profit margin.
Could you start a business without money?
Yes, you can start a business with a minimum investment of 10 dollars for buying the domain and hosting fee. Check out how to start a business without money and learn more in detail.
Do you need marketing to launch your business?
You don't need marketing in the initial stages of your business. After establishing the online platform, then you'll need marketing and promotion of your product and service.
Is dropshipping any good online business?
Dropshipping is a very good online business for those who want to take a minimum. It has lower profitability and lower differentiation.
Would you require a business plan for your online business?
You won't need a formal business plan to start your online platform. But you should know the layout and roadmap of your business, your target destination, and step by step obstacle.
Conclusion: How to Start an Online Business
You shouldn't put too much pressure on yourself while starting any online business. Instead, you should take one step at a time, and then move to the next phase. Once your business is up and running, then gather data from various sources for analysis and keep updating your strategy.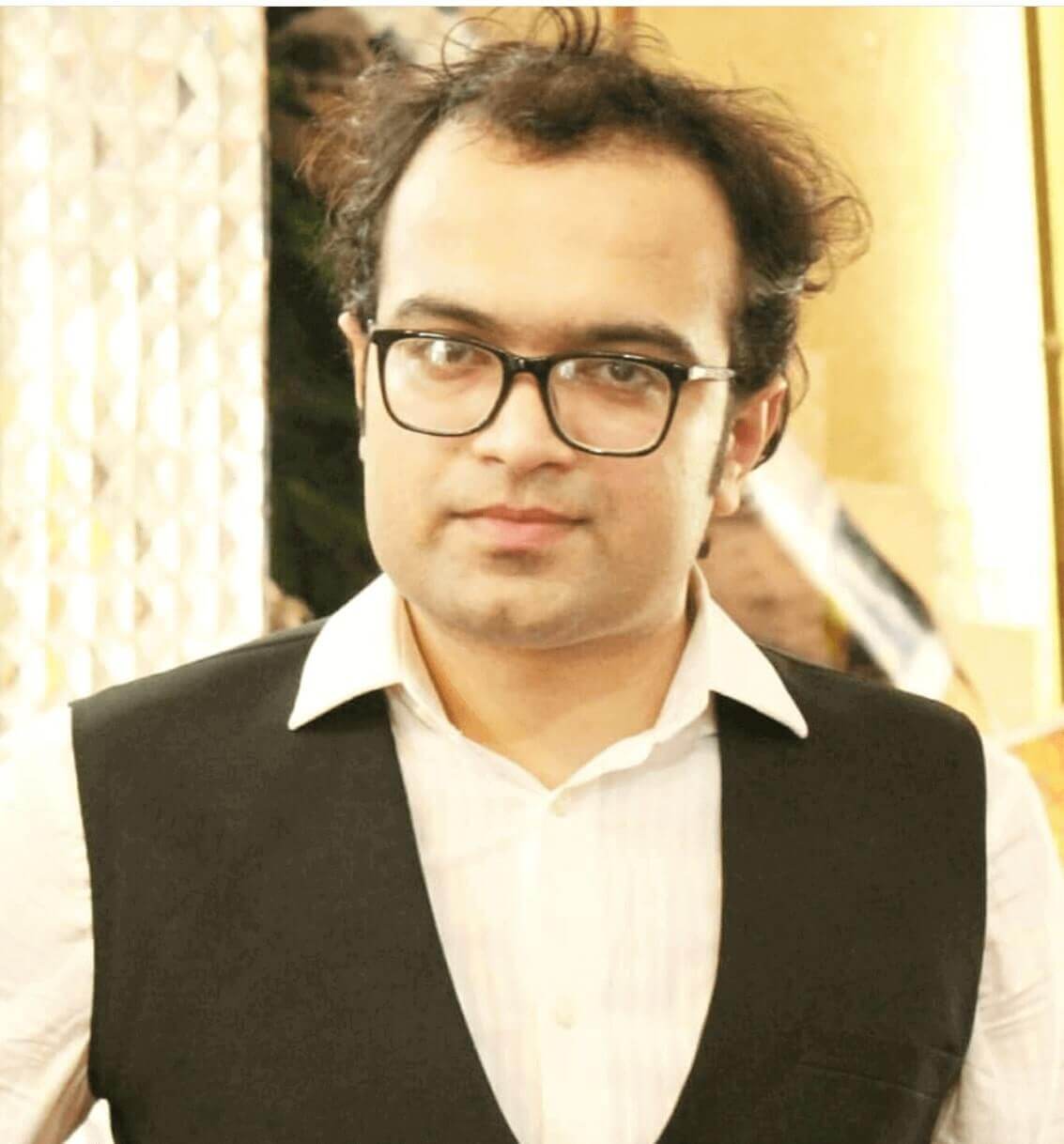 Ahsan Ali Shaw is an accomplished Business Writer, Analyst, and Public Speaker. Other than that, he's a fun loving person.