Introduction
The focus of the publishing company has always been on the printing of books. The technology has shifted it towards digital publishing. It allows publishers to keep the cost lower and customers would get to read their favorite books on their digital devices. Today, we'll discuss how to start a publishing company, a step-by-step complete process.
How to start a publishing company
Here we have compiled a number of steps on how to start a publishing company, and they would provide you guidelines on getting your business off the ground. They're as follows;
Business Plan
A clear business plan is necessary for your enterprise if you're just starting. It would help you to specify various aspects of your business and find out some unknown areas. Some of the important questions that you should consider are as follows;
What is the startup and running cost?
What is your target customer market?
How much are you planning to charge from your customers?
What is your business name?
We've conducted the research and created an estimate for your business, here's the detail of these questions with answers;
What's the opening cost of the publishing company?
The opening cost of starting a publishing company is very limited. Many publishing entrepreneurs usually start their business from home. It cuts down the number of running monthly expenses.
However, you have to allocate roundabout 10,000 dollars in marketing and multimedia costs comprising of social media ads, radio stations, and print media ads. The editing, proofreading, image creation, book jacket, and designing of the book cost consist of 5000 to 6000 dollars. The estimate also includes the type cost of making the book digitally available.
The figurative estimate may vary depending upon the number of copies of the book you're planning to start with. You should make sure to add the shipping and printing cost as well in the estimate.
What are the running expenses of the publishing company?
The running expenses are the advertising and the book publishing costs. However, the publishing of a book cost roundabout 5000 to 6000 dollars for a single book, and the monthly advertising budget ranging from 1000 to 1500 dollars. It's important to keep in mind that the cost may vary depending upon the number of copies of the books you're publishing.
What is your target customer market?
Authors and writers are the target clients. The best among them are those who are open to professional suggestions and they're passionate about their writing. Usually, writers and authors are less flexible about the changes in their work in terms of a better marketing perspective. It's because some of them think that they can self-publish their book and they don't need a professional publisher.
However, the smart writers work alongside the publisher and make necessary changes relevant from the marketing point of view, so that they would make their book successful.
How would the publishing company make a company?
The publishing companies earn income by the sale of their client's books. The author and publisher sign a contract, where the publisher pays a percentage of royalty to the author for every sale of the book. The remaining money is a profit to the publisher from which he has to manage various expenses. If the deal is paying a lower share to the author, then the publishing company would make more profit.
How much would you charge from the clients?
The exact amount varies from client to client and depends upon the deal that you make with clients. Usually, publishers pay 8 to 10% of the royalty to the authors for every sale of the book. If the book is digital, they would pay 25 to 30% for the sale of every eBook. It's because the publisher doesn't have to incur the printing and distribution cost.
What's the profitability level of the publishing company?
According to an estimate, a publishing company usually generates annual revenue of approximately 28 billion dollars. It shows that the publishing company is a highly profitable business. However, its profitability is lower in the beginning. Once the sale starts growing, then the profitability would increase accordingly. Usually, you make 3000 dollars of profit for the sale of 3500 copies of a book. It could be up or down depending upon the expenses.
How to increase the profitability of the publishing company?
You could increase the profitability of the company by increasing social media marketing campaigns and launching the eBook. Cost-effective smart marketing would increase your sale.
What should be the name of your publishing company?
When it comes to giving the name to your business, then you should carefully select the right name for your company. It should be simple, easy, engaging, and describe your business what it's about. When it comes to the registration of your publishing company, then you should research the following records;
The availability of domain name
Launching it on social media
Trademark record of the federal state
Business record of the state
When you find the right available business name, then you should secure it before anyone else selects it.
Create a Legal Entity
After creating a business plan of how to start a publishing company and finding answers to all of your questions, now you should create your business as a legal entity. Sole proprietorship, partnership, LLC (limited liability company), and corporations are some of the main types of business structures.
The formation of a legal entity would help you to protect your personal assets in case of any lawsuit filed against your business. You can either hire a registered agent to work on behalf of your LLC or you could do it by yourself.
Tax Registration
Before opening your business, you should register your company for federal and state taxes. While registering your business, you should also apply for the EIN (employee identification number). However, it's important to keep in mind that there are different tax and sale tax regulations for different types of company structures.
Business Account & Credit Card
A dedicated business bank account and a credit account are necessary for your business. When your business and personal accounts are combines, then it would jeopardize your personal assets in case of any lawsuit. However, the business credit account provides you access to a higher credit line and better interest rates.
Opening a business bank account
It makes tax filing and accounting convenient for your business.
It allows you to differentiate your personal assets from your company's assets.
Opening your credit account
The credit account allows you to develop a credit line history, which you could exploit later to raise funds.
It provides you the option to separate your personal and business expenses.
Business Accounting & Book Keeping
Bookkeeping and maintaining a proper record play a significant role in evaluating the performance of your business. Most importantly, the well-maintained accounting books make the tax filing easily understandable.
Acquire License & Permits
If you forget to acquire licenses and permits, then you would have to pay heavy fines and legal penalties. There are variant requirements for different types of companies.
Publishing Agreement
The publishing company and the client should sign a publishing agreement contract before launching the project. The publishing agreement should include IPR (intellectual property rights), expected services, and terms and conditions of payment in order to avoid potential disputes that could happen later on.
Business Insurance
After acquiring permits and licenses on how to start a publishing company, next you should buy insurance for your publishing company. It would help you to conduct your business safely and minimize the risk factors in case of an extenuating circumstance.
Insurance companies offer various types of insurance policies for different companies depending on the company's risk factor. If you don't the riskiness of your company, then you should buy general liability insurance. It's very popular insurance that is common among small businesses.
If your publishing company has employees, then you should buy a worker's compensation insurance plan. It would help you to comply with the state regulations because many states require Worker's Compensation Coverage plan.
Defining your Brand
The public perception of your company should be exactly the same as what your company stands for. The unique strong brand values would help you to differentiate your business from the competitors.
Marketing & Promotion
Your company should have an active presence on various social and digital media platforms in order to run ads and connect with the audience. You should make sure that your website has proper SEO (search engine optimization) and easily searchable.
You also use Google Analytics and other metrics to determine where your traffic is coming from so that you could better target the demographic. However, the advertisement through print media allows you to attract the attention of writers and authors.
Repetitive Customers
You should ask customers for feedback and offer them what they want. If you engage with them consistently on different platforms, then it would make them repetitive customers.
Launch Business Website
In the final step of how to start a publishing company, you have created the logo and defined the brand. Next, you should work on building the website for your company. Having an online platform would expand your customer market reach. Web technology has made significant growth in the past few years. Some of the reasons why you should develop your website;
Social media pages are good, but important to have your own online platform as a backlink and landing page.
Many businesses and companies have their websites. They all are the same on the internet regardless of their original size.
GoDaddy and WordPress have made it much easier to launch your own website, and you can do it without hiring anyone.
FAQs
Some of the frequently asked questions about how to start a publishing company, and they're as follows;
Is publishing the right business for me?
The publishing company is for those people that love reading books. It's a business where some books would hit the customer market, and the other would fail. Therefore, you should have an eye for the next big thing. However, you have to perform multiple roles like organizing book tours, marketing, and managing book events. If you're a people person, then it's the best job for you.
What are the daily activities of the publishing company?
The business activities of the publishing company vary from company to company. Usually, it comprises proofreading and studying the manuscripts, meeting with clients and authors, working on the marketing strategy, designing the book cover, and checking out emails, and answering calls.
What's the skill required to start a publishing company?
You should have a consistent attitude, setting monthly goals of titles, marketing, and media-friendly person, mobile-friendly application, and networking with other publishers and open towards learning new things.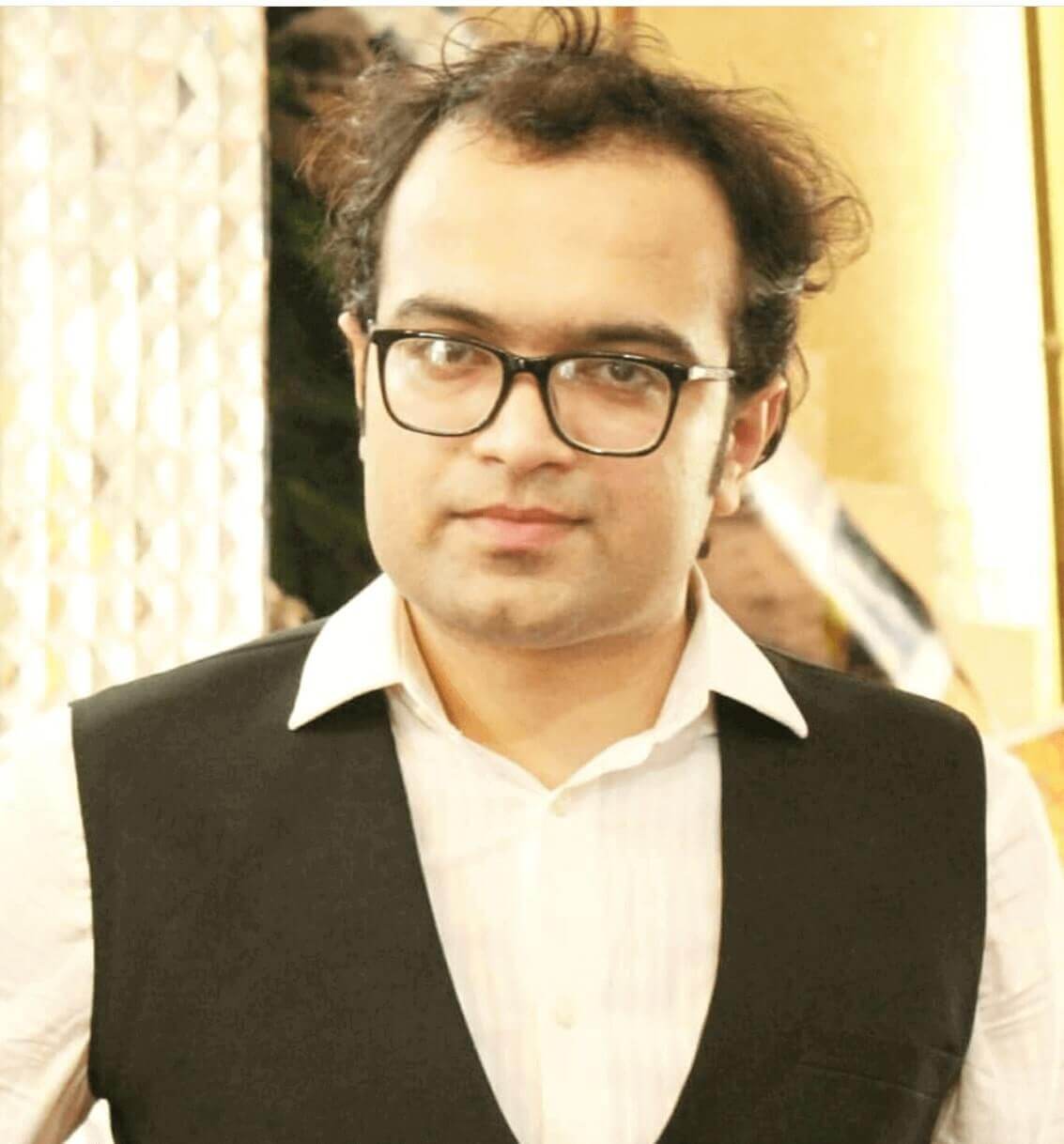 Ahsan Ali Shaw is an accomplished Business Writer, Analyst, and Public Speaker. Other than that, he's a fun loving person.