If you have watched a lot of home improvements and renovation shows, you would know how the coat of paint could do its wonder and change the appearance of the house. Not everyone has the patience and stamina to do painting with the brush the whole day. Today, we'll discuss step by step guide on how to start a painting business.
How to Start a Painting Business – Steps 
Let's discuss some of the main steps on how to start a painting business are as follows;
Learn House Painting Skill
If you learn the art of professional house painting skills, it would help you to avoid mistakes and won't embarrass yourself before clients. Before working for any of the clients, it's significant that you should be familiar with the art of house painting like;
The best method to paint the room
Know when to employ the primer like for most interior painting except refreshes and except touch UPS
Use different types of paints like acrylic, latex, oil-based, etc
Cut in paint
Know how to employ rollers and brushes
Painting techniques to avoid touch-ups and getting an even coat
Scrapping, patching, and sanding techniques to make the room ready for the painting
The best way to learn is through first-hand real-life experience. Many newcomers work for the painting company in the initial years. After learning the art, gaining experience, and having the industry insight, and then people would launch their own businesses.
Registration/License/Permits
Before painting any house under your own business contract, it's significant that you should legally register your business. Some of the main elements for registration are as follows;
I-Business Structure
After deciding on the name of your company, you should finish all the paperwork in order to run your business operations legally. First of all, you should decide on the business structure of the company that you want to register. Some of the main types of structures are as follows;
Sole Proprietorship: it allows you to run your business operations alone and have complete autonomy over your business
Partnership: two or more people work together in the painting business
LLC: if the enterprise has to face medium-to-high risks, then LLC would allow you to protect your personal assets
II-License
The license and permit would allow you to run the daily operations of your business without any hindrance. You should contact SBA (small business administration), the local chamber of commerce, or some other office in your state.
III-Insurance
The insurance of the painting business would protect you in case of an unexpected incident, property damages, and injury of employees. Some of the main types of insurance coverage plans for your business are as follows;
Employment practice liability
The policy of the business owner
Compensation of workers
Vehicle insurance
Health insurance
Liability insurance
Accounting & Bookkeeping
In order to separate your personal finances from the business, it's important that you should open a separate business bank account. It would help you to maintain your bookkeeping much easier. It's a mandatory requirement if you're planning to incorporate your business.
A separate business account would help you to track your company's cash flows so that you can pay your subcontractors, employees, yourself, and other overhead costs. You should also consider buying contractor painting software; it allows you to synchronize with quick books so that you can manage accounting, payments, and invoices easily online.
Painting Services to Offer
You should create a list of painting services that you have got the capability to offer. It would save a lot of your time about the potential contract that you don't have the capability to do so. Some of the main services are as follows;
Power washing and pressure washing
Deck reconditioning
Metal door painting
Wallpaper removal
Drywall repair
Staining
Repaint
Construction paint
Exterior painting
Interior painting
The painting you offer depends on your expertise and capabilities and what you're good at performing your work.
Target Clients
Speaking of service offering, what type of audience do you want to target; commercial or residential. Both types of clients and contracts would impact your business plan in various ways.
I-Commercial Painting Clients
They would give you profitable projects repetitively and you would have a consistent supply of work, but the cash flow of the payment would be slower. You would have to make payments to various people, incur expenses, and buy the material, and you won't receive payments more frequently.
II-Residential Painting Clients
The jobs are easier and it's simpler to get the job, but getting work repetitively is not frequent. You would have to do a lot of persuading and negotiation to win the contract.
Painting Equipment
In order to launch the painting business, you would have to invest a significant amount of money in the purchase of equipment. Some of the main equipment and supplies you need are as follows;
Caulking gun and ladder
Scrappers
Painter's tape
Sandpaper
Drop cloths
Paint tray
Rollers
Brushes of different sizes
There are some advanced tools like paint sprayers that you can rent after taking the contract. Some of the commercial equipment that you're going to need are as follows;
Edging tools
Extension pole
Stir stick
Tape measure
Pressure washer
Industrial primer
Scrapers and sandpaper
Compound and caulk
Canvas drop cloths
Ladder
Estimating Painting Jobs
You should carefully estimate the painting jobs that you would have to take in order to make your business profitable and cover all of your expenses. While making an estimate, you should keep in mind the following things;
Use application or software for estimation and send a copy of quotes to your clients
Include all the material, profit margin, and other overhead costs
Multiply the labor cost by the total number of times
Total numbers of hours you need to complete the job
Visit the client's building and analyze its condition
1st Painting Customer
In order to attract customers, you should create a specific image that how customers perceive your enterprise. Your focus should be on differentiating your business from the competitors. In order to establish a brand, you should take the following steps;
I-Value Proposition
How you're differentiating your business from the competitors. It may be because of targeting specific types of customers like night shift clients or senior citizens, characteristics of your personality, and your values. You should write a company's line that describes it all.
II-Logo & Color
You should employ online tools for creating your company's logo, "looka" is a very easy and user-friendly tool. You should have such color and logo that makes your business unique.
III-Contact Detail
You should have a customized email address and a dedicated phone number, and it would send a professional image to the customers.
IV-Choosing Uniform
Your company should have a specific uniform when you're working on the job. It can be in the form of a t-shirt with a specific logo and your name on it, face masks, hats, and pants with a unique color combination.
V-Business Card
A professional business card would comprise information like email address, website, phone number, company's name, and logo. Handing out your business card is a great way to introduce your business.
Marketing
If your business is new, then you need to work hard to attract the attention of potential clients that would hire you. Some of the low-cost marketing strategies are as follows;
Consider running targeted Google Ads services in the specific area
A pay-per-lead online marketplace like thumbtack or porch
Hand out your business cards with your contact information on them at different places
Launch referral programs and offer rewards to the clients for doing the word of mouth marketing
Tear-away-flyers and place them on the community bulletin board
Hire Employees
You should hire employees that would work for you in the long term. You can also hire subcontractors that would supply you with all the required materials in order to reduce the responsibilities from your head. Employees are like team members that you can train and they would stay with you in the long term.
Conclusion: How to Start a Painting Business 
After an in-depth study of how to start a painting business; we have realized that the painting business requires a lot of work. If you're planning to start it, then you should follow and practice the abovementioned steps.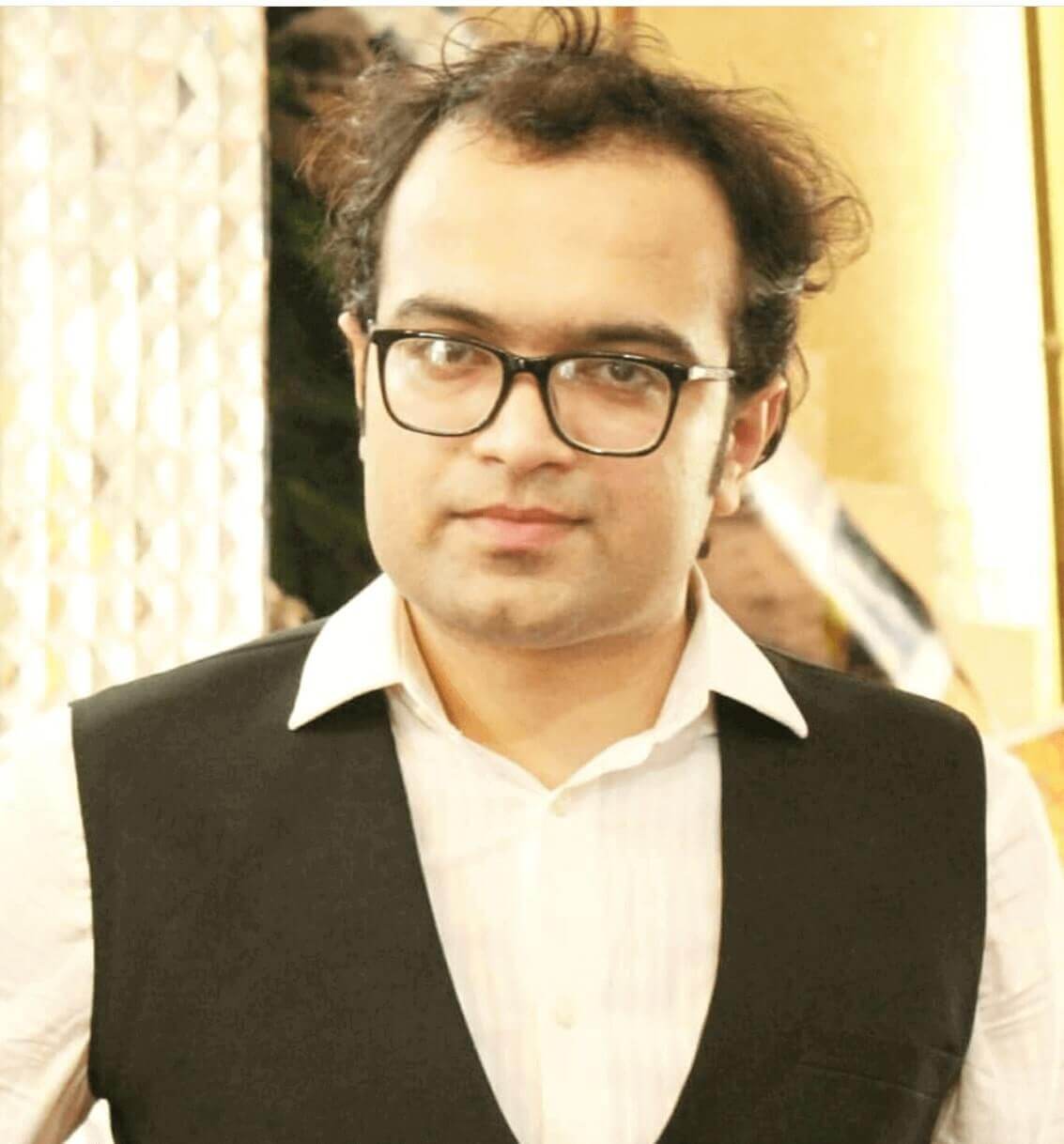 Ahsan Ali Shaw is an accomplished Business Writer, Analyst, and Public Speaker. Other than that, he's a fun loving person.