Introduction 
Many entrepreneurs have the skill, expertise, and experience of the manufacturing industry, but they don't know how to start a manufacturing business. The aspect of not knowing is the main hurdle between them and their dream job of ownership of the manufacturing business. The question is where to begin and how to start a manufacturing business. Today, we'll address this question and provide you the guidelines in detail.
Challenges in the Manufacturing Industry
Some of the main challenges that you should consider before entering into the manufacturing industry, and they're as follows;
Limited Skilled Workforce
There's a difference between the available workforce and skilled professionals. When you're precise about a certain type of skill, then it's very difficult to find a trained professional with a problem-solving attitude.
Costly Efficiency & Productivity
The inefficient processes result in the form of lower productivity and increasing cost. When you upgrade the technology and the equipment, then it increases productivity and efficiency which comes at the cost of heavy investment. Now, they have a difficult decision to make whether to accept the inefficiency cost or the efficiency expenses.
On/Offshore Costs
When you hire offshore manufacturers, then it involves various costs like transportation, storage, shipment, logistics, and others. Onshore helps you to remove all of these costs, but sometimes you face over pricy, quality, and other issues. Nowadays, many offshore companies provide you both advantages of low price and quality product.
Government Regulations
While launching a manufacturing company, you have to comply with a lot of regulations, licenses, permits, and other legalities. All of these protocols make it difficult for the manufacturing business to run its operations.
Working Capital/Cash Flow
Many production and manufacturing companies deal with cash flow and working capital issues. They have to use various tools and services in order to manage the working capital of account payable and account receivable.
How to Start a Manufacturing Business
It's better to know the challenges of the industry before stepping into it. If you think that you can handle it and still want to learn how to start a manufacturing business, and then follow these steps.
Market Research
The focus of the manufacturing business is to create products/services relevant to the needs and wants of customers. The important thing here is to learn the needs and wishes of the target customer market by conducting market research. The more you know about the target market as a whole and your product niche, the better product you'd make.
If you have a broader area of interest in a certain field, and you aren't sure and precise about the product that you're going to make. For instance, you have an interest in woodwork and carpentry, and you don't know what product to make, then you would lose a lot of resources during the process of knowing your expertise.
While researching, you should check out the gaps and missing products in the market. It would give you a clear idea about the needs and wants of customers. It also means that the customers don't need the missing product. That's why you should use your creative skills and offer them the exact product that they would buy.
The market research also provides you the information about other companies. Like what channels they're using for marketing, the operational problems they have faced, and their issues would teach you many important lessons.
Business Niche & Idea
Business niche is the precise category of the product that you're going to focus on and launch the product. Market research has helped to determine your business or product niche. For instance, you have decided to sell kayak paddles. It means your product niche is kayaking. Your business idea is to manufacture kayaking paddles and sell them. However, you'll find out the following things during the business ideas and niche stage;
What products you're making.
Who is your target customer market?
Why people should choose your product.
Where would you manufacture and sell your products?
For instance, you're manufacturing the product that competitors are already offering in the market. How you're planning to differentiate your product in terms of offering new solutions, better quality, new features, or a low price.
What manufacturing business should you start?
You should check the good manufacturing business in terms of customers, profit margin rate, easy entrance, and high demand. For instance, beauty care, clothing, phone cases, utensils, and appliances are some of the product niches that have a great database of customers. Now, you have to find a way to differentiate yourself from the competitors
What is the most profitable manufacturing business?
The profitability of the manufacturing business depends on a number of factors like production cost, selling cost, and the price people are willing to pay for it.
Business Name & Logo
After marketing research and choosing the business niche, it's time to legalize your business with a specific name and logo. You should choose such a name and logo for your manufacturing business that defines and authenticates your offers.
You should make sure that your business name is easy to read, understand, pronounce, and remember. However, your business logo should be creative and simple. It's better if your business name and logo should complement each other
Business Plan
The next stage of learning how to start a manufacturing business is to develop a comprehensive business plan. It provides you guidelines and tells others about your business than who you are and what your plans to do.
Funding
You need a lot of funds to start the manufacturing business. If you're producing low-cost products, even then you require money to start the manufacturing operations. While developing the business plan of your manufacturing business, you should calculate an estimate that how much you're going to need to start the operations. After making an estimate, you could raise the money from crowdfunding, bank loans, friends and family, investors, and savings.
How much money do you need to start the manufacturing business?
The initial cost depends for the manufacturing business depends on a number of factors like types of product, material cost, and the scale of products. For instance, the candle manufacturing business costs a few hundred dollars to start. The custom-made furniture manufacturing business requires a few hundreds of thousands of dollars to launch.
If you find it difficult to make an estimate of the cost, then you should work on your business plan and conduct thorough research.
Creating Product
Here you've got the funding and the material to launch the operations of your manufacturing business. The manufacturing process varies from product to product and business to business.
Marketing & Promotion
After manufacturing the product at your production facility, it's time to create a demand for the product among customers. Here are some options that you should check out;
Checkout this article before developing the marketing strategy; how to create a marketing strategy.
Manufacturing Website
Your manufacturing business should have a website so that people could check out your product offers, business timing, and address. If you're new, then you should start with the free theme.
Social Media Profile
You should create a profile on various social media platforms; it would allow you to launch social media marketing campaigns. Social media platforms are the best way to connect with people.
Email Marketing
Email marketing is a very good strategy for the promotion of your manufacturing business. You should create a list of all the customers, people who visited your website, and followed you on social media, and then send them a monthly newsletter.
SEO
SEO (search engine optimization) is the advanced method of ranking up your web contact in the search engine. It's one of the best strategies, but it requires a lot of expertise to do it properly.
Conclusion: How to start a manufacturing business
After an in-depth study of how to start a manufacturing business, we've concluded that manufacturing is indeed a very profitable business. However, you should check out the challenges of your industry and area, and then enter into the manufacturing business by following the abovementioned steps.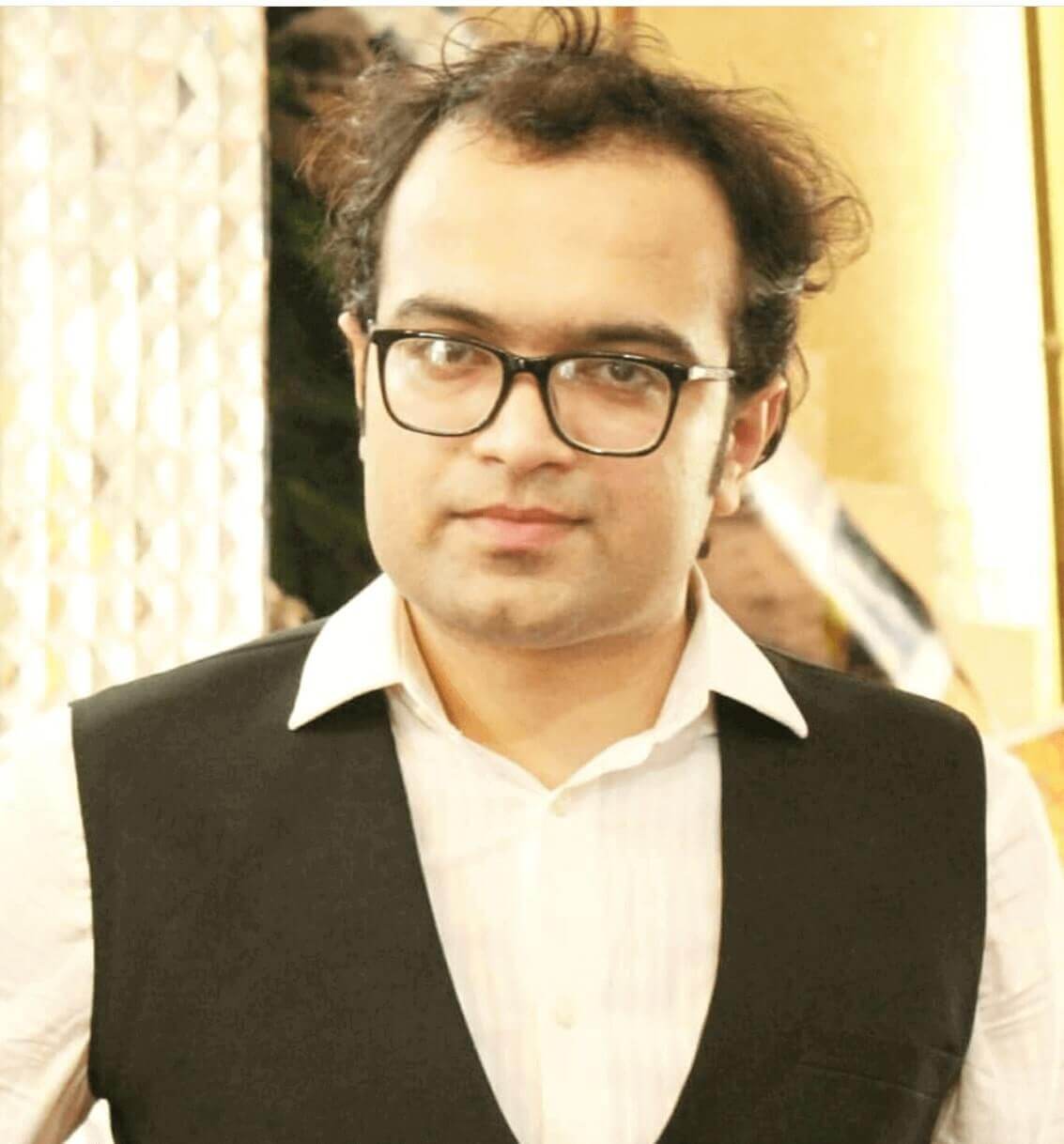 Ahsan Ali Shaw is an accomplished Business Writer, Analyst, and Public Speaker. Other than that, he's a fun loving person.