Introduction 
When it comes to learning how to start a construction company, it can be an exciting and overwhelming experience. But people could get distracted in the paperwork and administrative details like reporting, research, etc., and lose track of their source of motivation.
The growth and establishment of a construction company take a bit of time. However, it's convenient to launch a construction company. If you have the proper guideline, then you can do it by yourself. The pandemic of covid-19 stopped many of the production processes in 2020, but things are getting back to normal.
Today, we'll discuss how to start a construction company and provide you a comprehensive step-by-step guideline. It would start from the industry research, creating a business plan, registration, products, and raising funds.
How to start a construction company
Some of the main steps on how to start a construction company are as follows;
Research on Construction Industry
First of all, you should start by conducting industry research. The internet has made research and gathering data much easier. Here are some of the main sources where you can get the market information while researching;
Publication of Local Industry
The statistics of different construction companies may vary a lot in different geographies. When you're researching over the internet, then you should check out the local publications of your town/city. The information from the local sources would give you a deep insight and a realistic view.
Statistic of Construction Industry
Data USA, Construction Marketing Association, and Fails Management Institute are some of the main publishing organizations that would provide you publications and statistics on the construction industry.
Statistic of Bureau of Labor US
The Us bureau of labor gathers employment statistical information of the construction industry like working hours, earnings, separation, hires, job opening, and etc.
Small Business Administration US
The US small business administration offers various tools for the growth of small businesses in different stages, especially related to the construction industry.
The industry market research is an optional step, you can or can't depend on your choice. If you do the research, then it would make the following steps much simpler.
Business Plan
Creating a business plan is necessary for every business, it doesn't just provide guidelines. In fact, a formal business plan helps you to raise funds, attract investors, and apply for a loan. Some of the main parts of the business plan are as follows;
Executive Summary
The executive summary is a comprehensive and brief introduction to your business. It should include your future business plans, your previous accomplishments, financial highlights and funding objectives, products and services, the company's information, and your mission statement. The executive summary shouldn't be more than 1 or 2 pages long. In simple words, we can say it's a highlight for the rest of your business plan.
Business Overview
The company's overview talks about what your business does, its formation date, and its founders. It should also discuss the demand and offers in a certain market and the company's structure and ownership.
Market Research
The market research confirms the demand of the company's offer in a specific market, and how the company would plan to satisfy it. Some of the following factors that you should consider while doing the market research are as follows;
Competitors' Research: It would outline the strengths and weaknesses of your competitors and how your company should develop the market strategy.
Pricing & Market Share: It analyzes the percentage of potential clients you're going to attract relevant to the competitors, and you set the pricing strategy based on the analysis.
Growth: It talks about the growing demand in the market and the company has great growth potential.
Target Market: The target market where you're offering your products and services based on the local demographic customer data.
State of Industry: It shows that the target market has the potential, healthy, and enough demand to support your business.
Company's Structure
As the name implies, here you talk about the structure details of your company. Like;
Company's ownership and division protocol
The division of shares among investors
Corporation or LLC
Company's Layout
Current employees and necessary upcoming recruitments
The goal of experimenting with different structures is to check which structure would contribute more to the company's success.
Products/Services
The products/services you're offering to the customers and mention your current, past, and future offers. Since the construction industry depends on the material, therefore, you should talk about the partnership deals you have with suppliers. This portion also comprises vendor needs, material handling, material contracts, timing, cost plus, unit pricing, lump sum, and potential clients,
Marketing & Promotion
Here you should mention the marketing strategies you would use to approach customers;
Sales Strategy: the strategies you're going to use to convert potential prospects into actual customers.
Promotion: the marketing and advertisement campaigns to promote your products
Positioning: the planning and strategies you're going to use to approach your target customer market
Value Proposition: the service needs of your target customers and how your offer is different than the competitors
Financial Planning
It includes the current financial position of your company and what it wants to be in the future. If your construction company is new in the market, then attach the market research documents to predict your financial position. Some of the main documents that you should attach are as follows;
Forecasted Balance Statement or Balance Sheet
Predicted Cash Flow or Cash Flow Statement
Income Statement or Projected Income statement
The financial planning part also comprises your obligatory debt, equipment loan, company property, mortgage, or the investment you secured. Finally, you should also mention the detail of the funding and the fund you're going to need it in the future.
Appendix
It includes research information, notes, charts, references, or anything relevant to the business plan that you couldn't add because it was too lengthy. Some of the main documents of the business plan are as follows;
News Coverage
Company's Chart
Founders' Resume
Proof of Insurance
License or Permits
Previous Project Details
Market Research
Graphs/Tables/Charts
If your business plan is complete, then you should register it from the local and federal state or government.
Business Registration; how to start a construction company
The registration of a company is a simple process. Some of the main steps in the registration of the construction company are as follows;
Business Entity: The name of your business and under which category you're going to register it, whether it's a corporation or LLC
EIN: you should get an employee identification number, it would help you to apply for the business license, opening a bank account, hiring employees, and paying taxes.
IRS: If your company is a corporation, then you should file registration with the federal government. If it's LLC, then it would be via state government.
Registration with State Agencies: when it comes to the registration of the company, some states require paper registration and the others want you to apply it online. Therefore, you should check out the database of SBA to determine its requirements
Registration with Local Agencies: you should check the online platform of the local website to know their requirements.
One of the main problem new companies face is choosing the best structure for their company. Some of the main types of business structure are as follows;
Sole Proprietorship
Sole proprietorship allows you to have full control over your business. However, it also puts you liable for all the responsibilities. It means if your company goes bankrupt, the bank would seize your personal assets.
LLC
LLC lowers the risk of sole proprietorship and protects your personal assets. It offers you to separate your personal asset from the company's assets. However, it's very difficult to raise funds for the LLC.
C Corporation
C Corporation is a common traditional corporation. The C corp restricts the owners from taking any personal risks and divides the company among shareholders. That's why it's easier to raise funds and capital for the corporation. However, C Corporation has to pay double taxes to both shareholders and the company and heavy filing fees.
S Corporation
S Corporation is a bit different than the C Corporation. The S corporation doesn't have more than 1 hundred shareholders and they all should be US citizens. It provides the advantage of single taxes, and only the shareholders have to pay taxes.
After registering your company, the next thing you should do is to get the license for the construction company.
License/Permits & Insurance
Some governments and states require specific licenses and permits to start any business. Now, you should check the labor department and the contractor board to find out what licenses and permits you need. Factors like compensation laws and other liabilities vary from state to state. Some of the main licenses for construction companies are as follows;
Federal and state require two licenses for construction companies are as follows;
Specialty Contractors' License
It's a specific license for those businesses like HVAC, roofing, electrical, painting, carpentry, etc.
General Contractors' License
Often construction companies acquire a general contractors' license in order to run their business. It's better if you check what paperwork you need it.
If you're planning to bid on government projects, then you should get the registration of the government contractor.
Insurance
You should get insurance for your construction company in order to protect your assets in case of an emergency. There are different types of insurances to protect different types of assets like employees, property, etc. Some of the main types of insurance are as follows;
If an injury happens during the job and restricts employees' ability to perform the job, the state disability insurance claim provides them financial assistance.
If any worker loses his employment because of any reason, then the unemployment insurance would provide him funds as long as he finds another job.
Worker Compensation Insurance
If a worker gets injured at the workplace, then the general liability insurance would provide him immediate assistance. However, if the injury prevails over time, then worker compensation insurance would provide him benefits.
Many construction companies use some type of heavy machinery for their construction work. If your company also has the construction equipment and rents it out to other companies, then you should get it insured.
If your construction company has any property and office, then you should get it insured to protect it from natural disasters, theft, damages, etc.
General Liability Insurance
General liability insurance allows you to protect yourself in case of property damages, injuries, working incidents, etc.
Raising Funds
Capital funding is the main element for construction companies to buy equipment, material, and other supplies. Some of the main types of raising funds for small businesses are as follows;
Small Business Loan
SBA (small business administration) provides a variety of low-interest loans for small businesses. They're readily available for those businesses that have maintained a long credit history.
Working Capital Loan
The working capital loan is a type of business loan that companies acquire for specific purposes only like office utilities, payroll, and other daily operations.
Purchase Order
Purchase order financing is for construction companies and other businesses that depend on sourcing material. It helps them to handle the upfront cost while buying the material. The monthly interest rate of purchase order financing ranges from 1.8 to 6%.
Vendor Financing
A vendor financing agreement is a type of agreement that you make with the vendor in order to finance the material. It helps the companies to negotiate the long-term payments without worrying about the penalties and late fees.
Conclusion: How to start a construction company
After a careful study of how to start a construction company, we've concluded that launching a construction company is a bit easier process. It doesn't mean that you should skip any of the processes. Every decision you make at any stage would have an impact on your business. Marketing and promotion are significant for your business growth.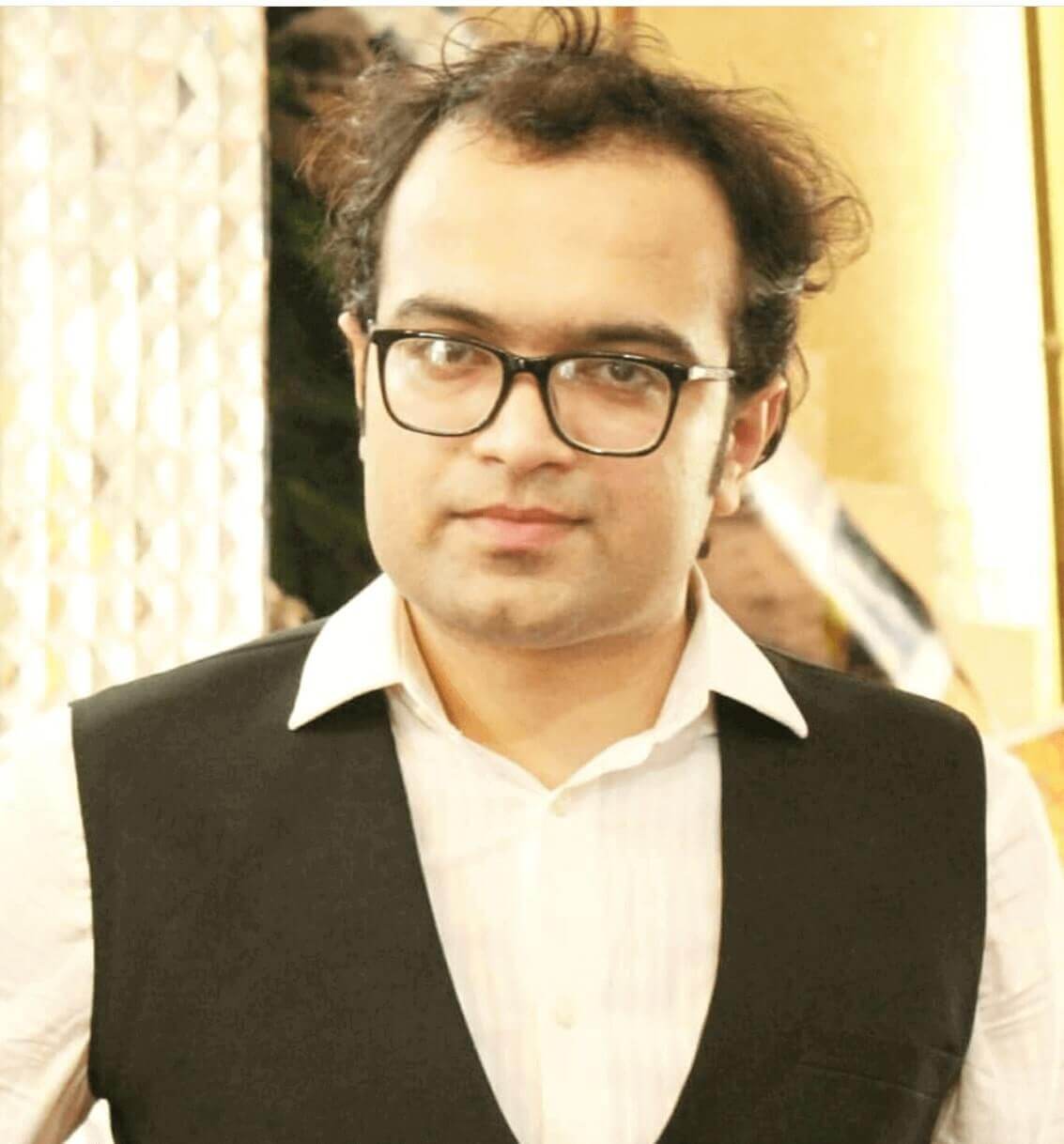 Ahsan Ali Shaw is an accomplished Business Writer, Analyst, and Public Speaker. Other than that, he's a fun loving person.