Local retail stores don't receive the attention and reputation as the leading chain brands. Small retailers promote the vast majority of business activity in the USA. Today, we'll discuss step by step guide on how to start a retail business.
How to Start a Retail Business – Steps 
A research study conducted in 2019 showed that 98% of the retail businesses comprise small retailers that have less than 50 employees. Some of the main steps on how to start a retail business are as follows;
Choosing the Niche
The first thing you should do is select the niche and area of your business. It is possible that you would have already got an idea that what type of business you should start; or you're still exploring various options to figure out your area of interest for the business. in order to find out your niche, you should keep in mind the following things;
Interests & Passion: what type of things and activities that you love to do, and you'll be happy selling it
Brainstorming: every business and industry has its pros and cons, and nothing is perfect. You should brainstorm various types of challenges and issues that your chosen niche would bring. How you would handle them and plan for the future if it is a good fit.
Profitability: the only thing that matters at the end of the day is how much money your business has made. You should choose a business niche that has got the potential for profitability. If your chosen niche has got no demand and no competitors, then your focus isn't on profitability. It's better that you should google some profitable businesses and think about them.
Competitors: if you have chosen your business, then you should research your competitors. How your competitors are marketing and selling their products or services. how you can learn from them in order to improve your business.
Examples of Retail Businesses
Finding out your business niche relevant to your interests requires a lot of time and research. Some of the main examples of retail business niches are as follows;
Pet supply shops and their food
Box subscription on monthly bases
Gaming centers like video games or board games
Bookstores
Bars and restaurants like canteen, small plates, cuisines, and the theme of your establishment
Apparel shop ranges from outerwear, undergarments, sportswear, and eyewear
Coffee shop
Business Plan
I know you have got a great business idea and you're enthusiastic about it. But an idea isn't sufficient to transform your dreams into reality. The business plan would help you to draw a roadmap outlining various steps of your business and how you would open and run your business. While writing the business plan for your retail stores, some of the main questions that you should keep in mind are as follows;
How you would differentiate your business from the competitors
Your target customer market and how you would target them
Whether you're launching the online store or the physical brick-and-mortar store, or you would follow the omnichannel selling approach
What type of products you're selling
Some of the other questions that you should answer are as follows;
How much time your business would take to become profitable
When you would reach the level of break-even point
The minimum amount you need to launch your business
The startup cost of your business
Hiring and recruitment process of business
The minimum staff you need for daily operations
The vendors and storage of inventory
Your primary business plan doesn't have to be fixed, and you can make changes in your primary business plan. You should keep on updating your business plan as you gain more experience and amplify your product portfolio.
Registration
Now, it's time to register your business and make it official.
I-Business Name
If you haven't named your business yet, it's time to do so. You should select a name for your business that reflects the company's purpose and brand identity. After deciding on the name of your business, you should check it on google to make sure whether businesses don't have the same name. You should buy a domain name for your business and create social media accounts for your business.
II-Legal Structure
The other element of registration is the legal structure of your business. You have to decide whether you would like to register your company as a sole proprietorship, partnership, or LLC. It is better if you discuss it with your business attorney. After that, you should apply for the EIN (employee identification number) at the IRS website. The EIN number is like the social security number of a business.
Insurance/License/Permits
It's mandatory to have a license or permit in some countries. If it's a mandatory requirement of your business, then you should discuss it with the relevant department. In the retail business, you would have to get different types of licenses and permits like occupancy certificates, seller's permits, and resale certificates.
Don't forget to buy the insurance plan for your business. You should consider buying general liability insurance, business crime insurance, and a business owner's policy. However, the law would require you to carry out unemployment insurance for your staff, health insurance, and worker comp insurance.
Physical Location or Online
The most important element of your store is the physical location of your business. It is the single most decisive factor for the growth and success of your business. However, if you're relocating your business to a crowded place, then it's difficult to find such a location because of various factors like parking limits or your budget.
You should know your target market and where they hang out before renting out any place. For instance, if you're starting a boutique store, then you should select the discretionary income burn neighborhood, and avoid the student or millennial crowded neighborhood.
You should estimate the total space area that you need for the daily operations of your business in the terms of storage area, inventory, dressing room, break room for staff, back office, and display area. You should know how much space you need and how much area it requires.
I-Online Store
You should consider launching an online store, it's equally a good option. Building an online store is no longer a difficult option. You can start it with the following options;
Shopify: the platform allows you to build a customized store for your products, and you can manage it all alone by yourself.
eBay/Amazon/Etsy: they all are well-recognized platforms with a lot of traffic and very good professional tools. Critically speaking, such platforms won't allow you to manage your own brand awareness and establish a relationship with customers separately.
You can launch both types of stores (online and brick and mortar stores) at once in order to make a great impact.
Supplier/Vendor Relationship
One of the most important elements for the growth and success of your business is to find a relying and trustworthy suppliers and vendors. The vendors and suppliers can become very good partners for your merchandise. They would help you to know what product would sell more, or cut costs for you. Some of the main factors that you should keep in mind while searching for the vendors or suppliers are as follows;
Budget: the vendor should work within the budget range of the supplier
Quality: it's difficult to get the quality merchandise
Reputation: work with the supplier that agrees to offer you the quality product on time in a good condition, every time you place an order
Customer Service: while working with the vendor, your service should be easy to contact, personal, and reliable
It's better if you develop good professional relationships with various vendors and suppliers in case of a contingency plan. You should make the choice based on the cost efficiency, reliability, and stable partner.
Staff Hiring
If you don't have experience in hiring people, then you should hire people that are willing to work with you in the long term. While interviewing them, you should study their professional attitude and their work experience. You can offer them training about the work system, but you can't teach them to be kind, friendly, and trustworthy.
Right System
A point of sale system (POS) is a combination of hardware and software allowing a business to accept various types of payments. POS system offers a lot of back-end capabilities like vendor tracking, sales report, CRM tools, employee management, and inventory management. If you have a physical store, then you should have such POS system that accepts all types of cash methods and cards. You should have a cash drawer, receipt printer, and barcode scanner.
Finances
Launching the retailing business requires a lot of capital and budget, that's why it's significant to get your finances straight. First of all, you should have a separate business account for business transactions; it would become easier for you to manage all of your finances. Many banks offer a discount rate to business account holders.
Marketing
After completing all the previous steps, it's time to get the word out of your business. You should be creative and innovative in your small business marketing strategy. Some of the main marketing strategies are as follows;
Paid online marketing strategies
Email marketing
Social media marketing
Combination of SEO
The marketing strategies for the brick and mortar store are as follows;
Getting involved in the activities of the local community in order to build a network and expand your social circle
Partnering up with the local businesses
Offering good sales incentives, discounts, free trials, giveaways, and other types of offers
Conclusion: How to Start a Retail Business 
After an in-depth study of how to start a retail business; we've realized that launching the retail business requires a lot of capital. If you're planning to start such a business, then you should follow and practice the abovementioned guidelines and steps.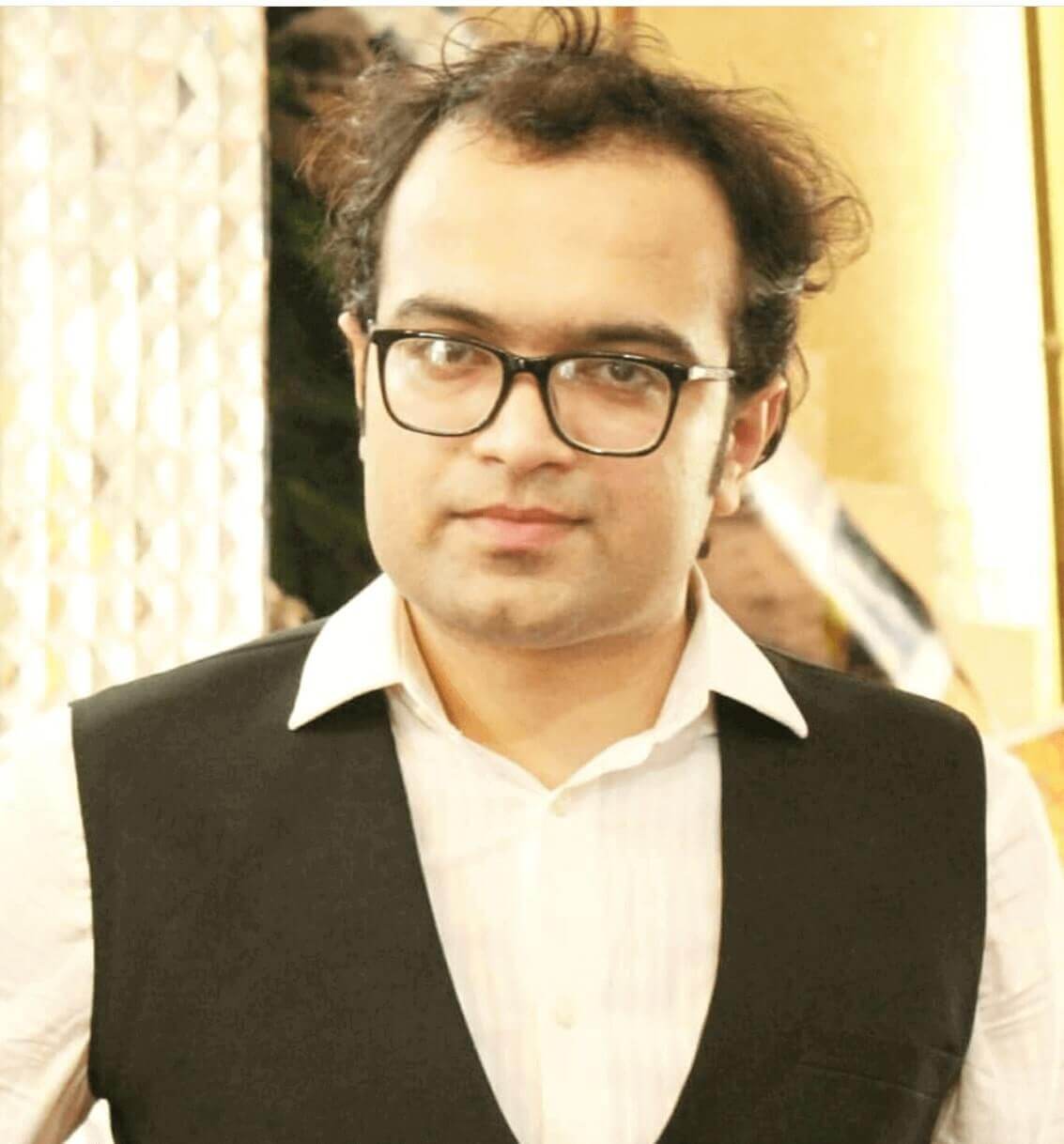 Ahsan Ali Shaw is an accomplished Business Writer, Analyst, and Public Speaker. Other than that, he's a fun loving person.