Introduction 
Having a boutique is an ideal business for many people because it helps them to pursue their passion as a profession. However, they don't know how to open a boutique and what a boutique really is. A boutique is a retail shop that deals with the sale of fabric accessories, clothes, and other relevant items to a certain group of the target market. Launching a boutique is a bit easier to start, manages, and needs limited capital. Today, we'll discuss how to open a boutique and provide step-by-step guidelines.
How to open a boutique
Some of the main steps in learning how to open a boutique are as follows
Type of Boutique to focus on
It's important to know that what type of boutique you want to start. It's because boutique has got 4 main types and they're as follows;
Consignment Boutique
It's when you either manufacture or gather a collection of readymade clothes of other designers, and you receive a percentage of commission on every sale. Here the profit margin is much lower and you have to sell a lot of items in order to make some profit. The consignment boutique is a good business if you have limited investment to purchase the stock and keep the inventory. The designer you're dealing with would provide you the stock sell in your store.
Regular Buy/sell Boutique
It's a regular type where you buy the merchandise from the distributors or manufacturers at a wholesale price, and then sell the stock at the retail price of your choosing. Here the profit margin is much higher, but it requires a huge initial investment to purchase the stock and carry the inventory. Now, it depends on the price deal you negotiate with the manufacturer. The best deal would help you to make a profit.
Franchisee Boutique
It's where you use the name of a big brand and run your business under its brand name and logo. In return, you'll have to pay a certain amount of the annual franchise fee to the parent company for using the brand name and logo. You don't have to work on establishing the brand or doing the marketing, the parent brand has done everything for you.
Retail Outlet of a Production House
It's a type where you buy the fabric and other material, manufacture the clothes and then sell it at your company's outlet. It requires a huge investment because it involves various costs like material cost, labor cost, production cost, and establishing/running/managing the outlet cost. The profit would be much higher if it succeeds.
USPs (Unique Selling Points)
After deciding the type of boutique you want to start and offer the products to the customers. Next, you'll have to find out the trending colors that appeal to the customer market. How you're going to offer something unique and differentiate yourself from the competitors.
Most important, you should develop a business mindset of making a profit. You don't have to launch the boutique and make the investment if it's not making a profit.
Clothing Line & Target Market
When you study the market trends and create a profile of your customer, then you have got your clothing line. If your goal of launching a boutique is to solve problems, then you should conduct market research on the prevailing issues in the market.
This activity would help you to find your niche to focus on because you can't afford to offer everything to everyone. You should also find your target customer market. If you're solving the problem in the market, then check whether it would meet the trends, style, fits, and preferences of your target customer market.
For instance, if you're opening a boutique in the residential of retired people, then you won't be able to sell cool funky clothes there. Because it's irrelevant to the customer market, therefore, you should offer what your customer wants, instead of what you like.
If there's a demand for a certain product in the market and selling more, then you should offer them a better quality in order to meet their requirements.
Raising Funds
In an ideal case, you should have sufficient capital to carry your business from six months to one or two years. It's because many new businesses don't make a profit in their beginning years. Therefore, you should have enough cash to manage personal expenses. Sometimes, it takes years for the boutique business to start making a profit.
Other than managing your personal expenses, you would need money for interior designing of your store, buying and keeping the inventory, paying salaries to the employees, office rent, and etc.
Bank Loan
The bank loan could act as a double-edged sword for your business. It could either save your business or kill it permanently. Therefore, you should conduct the risk assessment analysis, and then make the decision based on the calculated risk. Can your boutique survive without a bank loan? Or is it worth taking the loan?
Location
Location plays a significant role in the success of your business. However, it also relies on your budget to rent or buy the location. It's because rent is very high in the busy crowded malls and heavy traffic areas, and the residential area would have a low budget. Now, the decision of selecting the location depends on your affordability. The formula is very simple, you should choose a location wherever your customers go.
Material Source
Your boutique requires material and supplies to deliver quality products. Whether you know your manufacturer or randomly searching out on Google, you should always check out the sample first. After checking out the texture and quality of the material, then you should negotiate the price and quantity.
If you're planning to include the clothes of any famous designer, then you should directly contact them. Otherwise, you should find a person who could speak on your behalf. Only then the designer would show interest in your offer.
Supplier
If you're looking for a supplier, some of the things you should keep in mind are as follows;
Attend any of the nearby wholesale trade show
Contact any of the distributor or wholesaler in your area
Get in touch with other boutique owner and collect information about the suppliers from them, some would be willing to share the information, and the others won't
Online wholesalers from other countries are also a good option, you should request a sample, check out reviews and recommendations, and then decide
After choosing the suppler, next, you should decide what type of style you want from their collection. Or you can start with a different style at a wholesale discount rate. Most importantly, you should inform them in clear words that you don't want counterfeit products and you won't sell fake products.
Pricing
The pricing strategy would either make or break your boutique store. When it comes to deciding the price of the product, a lot of factors you have to keep in mind. Most importantly, you should check whether your customer could afford the price or not. If you want to earn more profit, then you have to negotiate a better deal with the wholesalers.
If you're offering clothes for small kids, then the parent would be willing to pay more for their clothes than their own clothes.
Store Layout
The design and layout of the store should be charming and attractive so that the customers would like to visit the store and do some shopping there. The color scheme you use inside/outside also impacts the decision of customers. You have to make them feel comfortable and make them realize that the product you're offering has some worth of spending money on.
If you don't know what color scheme to use or design to follow, then you should visit some famous stores or search online, it would give you an idea. Some boutique stores allow customers to walk freely and select the clothes by themselves. Others have staffs that deal with customers one by one.
Changing room, cupboards, and rack displays are the main elements of the boutique store. If you're running a bridal boutique store, then it needs a larger space and a big mirror. Most importantly, you should know how to effectively use the space. Otherwise, you should consult with the space designer to give a professional touch.
Operational Procedure
It means that how you're planning to run and manage your business in terms of record-keeping, cashbook management, and handling your taxes. Either you should hire an accountant or buy accounting software where you manage and enter all the necessary information.
You should build a database of customers by storing their information so that you could inform them about the upcoming offers. However, you should also a system in place of managing the inventory.
Legalities
You should choose the name for your business, and then getting it registered. After that you need to open up a bank account, it would help you manage various transactions under a business account. However, you should complete other necessary documentations like business insurance, seller permits, tax, business license, legal ownership, and others.
If your suppliers are some other designers, then you should sign a contract with them. Most important, you should create a social media profile of your boutique store.
Hiring Staff; how to open a boutique
Many small businesses and companies start with one person. When their business starts expanding, then they start hiring other people like sales staff, cash manager, cleaning person, etc. You need to hire staff as a backup in case if you have to go somewhere. However, you should make it clear to the employees that they should follow the operational regulations of the boutique.
Marketing
You should run various marketing and promotional offers throughout the years like Christmas, Easter, Valentines, Summer Offer, Thanksgiving, and other offers. The discounted offers on various holidays would attract the attention of customers and clear out your inventory.
Most importantly, you should allocate a separate budget for the marketing and promotion of your product and services. You should use various media channels for marketing and promotion like blogging, print ads, TV ads, radio, social media, and digital media, etc.
Purchasing
At this stage of how to open a boutique, some of the main things you should buy for your boutique store are as follows;
CCTV Cameras
Clothing Labels
Shopping Bags
Mannequines/Dress Forms
Hangers
Receipts/Stationary
Office Furniture
Telephones
Printing Machine
Credit Card Processing Machine
Cash Drawer
Computer
Bar Code Scanner
You should make sure that every receipt should have a printed phone number, address, business name, and its back should mention the refund policy.
Writing the Business Plan
If you're planning to raise funds from the bank, then it would be necessary for you to develop a comprehensive business plan. It would be impossible for you to make them understand your business without the business plan.
Opening & Future Planning
When you're going to open the boutique store, then you should make the announcement on various media channels, radio stations, issue the press release, etc. However, opening the boutique is a tiresome process. When you have launched it, it doesn't mean you should stop there. In fact, it's the beginning of a new journey; you should keep on working continuously and expand your business.
Conclusion: How to open a boutique
After a careful study of how to open a boutique, we've concluded that launching a boutique store is indeed a very lengthy step-by-step process. If you follow the abovementioned steps, then you can launch a successful boutique business.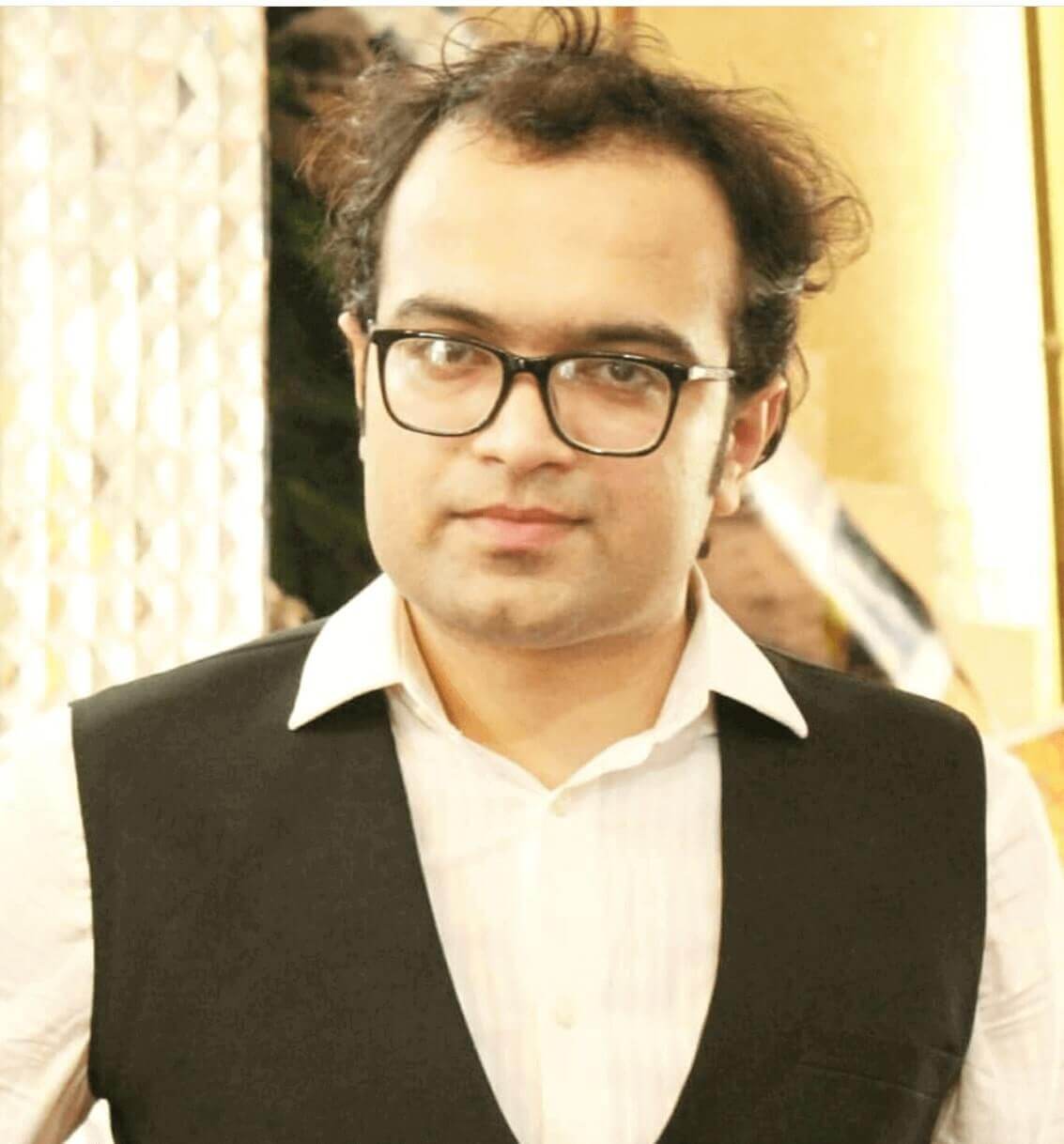 Ahsan Ali Shaw is an accomplished Business Writer, Analyst, and Public Speaker. Other than that, he's a fun loving person.