Introduction 
If you think that you can make a good coffee, then you should launch a café. Starting a café is not as simple and easy as making coffee. It takes years to successfully establish a café business and months to plan everything out. Today, we'll discuss how to start a café in detail.
How to start a café; define your business
Before jumping into the discussion of how to start a café, first of all, you should define your café business. It's before different countries have a different definition of café in terms of service. For instance, cafés in the US offer dinner, lunch, breakfast, and meals. The goal of starting a café is to promote your brand in Asian countries like Singapore, and others.
However, cafés in Latin American countries offer coffee and dining to tourists. Therefore, you should study the trends and metrics of your country where you're planning to launch a café. It would give you an idea that what you should include in your café concept.
Statistics of Café Business
It's no doubt café business is one of the world's top growing businesses. Some of the statistics relevant to the café business are as follows;
Marketwatch has expected tremendous growth from 2018 to 2023.
83% of the revenue of cafés comes from the sale of beverages
In South Korea, the crowded rush hour time is after the lunch
The female customers are likely to be 5% more in the majority of the cafés
The profit margin of cafés is approximately 2.5%
When you know the profit margin and busiest time of the day, then it becomes easier for you to visualize your café business and plan it accordingly.
Design & Layout Concepts
A café is a pick-me-up place where people get together in the afternoon and start their day. You shouldn't follow the general concept of the café where people would be there all day and it would be a fun place. The reason it's important because whatever concept you visualize would impact your marketing strategy, design, layout, and menu. That's why you should carefully select the right concept. Some of the main café ideas are as follows;
Boutique Cafés
Boutique café is a fun café idea and it comprises of the chandelier, painted china, and pink settee along with theatrical music and uniform of the staff.
Steampunk Cafés
People love steampunk cafés and it comprises of stripping your equipment in order to show your component and mix metal. Murder mystery nights and steampunk parties after the closing time are some of the great marketing techniques.
Prague Minimalist Cafés
Prague minimalist café helps you to save your cost from small things to dining furniture. The idea behind this type of café is to offer limited items on the menu along with clean service.
Eco-friendly Cafés
The eco-friendly concept is growing in many countries across the world. It comprises a lot of things ranging from paper cups, paper straws, and a floating garden in the dining hall to a number of other possible things depending on your budget.
Anti-Loneliness Cafés
People have to dine and eat alone in many cafés. Anti loneliness cafés are a great concept that makes a specific set of its cafés so that no one has to eat alone.
Hybrid Cafés
A hybrid café is an integration of both café and the restaurant. Here you would find all types of beverages that any café offers, and when it comes to a meal, it also offers food items. However, when you're designing the layout of such cafés, then you should look out for such a location that would have both qualities.
Café Location
It takes a lot of time to choose the right location for the café. Some of the things that you should keep in mind while selecting the location are as follows;
High Traffic Area
First of all, you have to define and identify your target customer's market. The location of your café should be on the way to your target audience. A hybrid café should be in the downtown district because it would get different types of traffic there.
Easily Accessible
The location of the café should be easily accessible for the people by having a clear parking space and sufficient parking space. Most importantly, your location should also meet the criteria of handicaps.
Visible
The signboard of your café should be visible for the foot traffic and the drivers. You should add your café account on Google My Business so that people could find it on Google Maps.
License & Permits
After finding and selecting the location, next, you should apply for the license and permits of your café. It doesn't take a lot of time to get the license and permits in the US. However, its application process comprises of three stages, and those steps are as follows;
License before Choosing the Location
You should make your café business legal before selecting any location. It would help you to buy/lease the property under the registered business name, instead of your personal name. However, if you require a loan and funding for your business, then it would help to identify your business as a separate entity rather than a personal business.
If you're registering a business in the US, then you would need an EIN and a license. Usually, it takes roundabout 2 weeks to get the license, and you can immediately get the EIN after applying it online. The EIN would act as your tax ID number.
License after Selecting the Location
After buying the location for your café business, next you have to apply for other types of licenses and permits. They would make sure that your products and equipment are following the quality standards. Here are some of the documents that you should submit are as follows;
License/Permits
Sellers Permits
Food Service License
Building Health Permits
Resale Permits
Certificate of Occupancy
Sign Permit
Asian countries require different types of licenses for cafés. For instance, you would need a Food Product license from AQSIQ for all cafés and restaurants in China.
Staff & Management License
After recruiting employees, next you would need ServSafe Certification for managers, health permits for employees, and other regional permits. Your city is the main source of information for submitting all of your documents in the US. However, if you create a timeline for when you're going to apply for a license, then it would make the recruitment and permit application process easier.
Equipment
The next stage is how to start a café is the purchase of the equipment, and it would comprise of major expense. If you use any of the shortcuts, then it would cost you even more. First of all, you should decide whether you're going to buy the new equipment or the used one. If you're going to buy the used equipment, then you should insist on checking and testing the equipment before making the final purchase.
If you're going to purchase the new equipment, then you should buy it from one supplier and vendor. It would help you to get a discount. Some of the main components of your supplies and equipment are as follows;
Food Preparation Supplies
Measuring Cups, scales, frothers, thermometers, and other small wares
Disposable dining equipment
Disposable drinking items
Ice machine
Display case
Dishwasher, three-compartment sink, and other ware washing equipment
Refrigerator
Hot Water Dispenser
Tea & coffee brewer
Blender
Coffee grinder
Espresso machine
If you're planning to serve the small meal, sandwiches, and breakfast staples, then you would additional equipment like the sandwich press, meat slicer, stove, and flat grill.
Café's POS System; how to start a café
People used to manage their sales and inventory with MS excel sheets. However, inventory management systems and POS have become affordable in recent years. It doesn't matter whether you're launching a single café or multiple location shops, POS system would help you to easily manage them and offer quality customer service.
If you're planning to use the cloud-based service, then the monthly subscription cost of the POS system and equipment is very low and affordable. Some of the main functions that you need are as follows;
It would provide you statistic report to evaluate the profitability of the best selling drinks
Its marketing tool allows you to launch various offers like bonus programs, discounts, and happy hours without the assistance of any other software application
Menu management tool allows you to modify the product in terms of offering big, medium, small drinks with various toppings
The inventory management tool provides you a quick overview of your entire stock that what items are running low in the stock, and what are full
That's why it's important to carefully choose an effective POS system for your café that would help you to smooth various operations and minimize the startup cost.
Supplier
When it comes to choosing the supplier for your café, then you should prefer a person from the local farmer market or the national vendor. You should also visit the local tradeshow; it would provide you an opportunity to connect with various suppliers. If it's possible, then you should consult with other café owners for suppliers.
You should experiment with various products in your cafe. After selecting the right supplies and equipment for your café, you should start offering relevant to the customers' choice. However, you should also check that how your customers are paying and placing orders.
Marketing
You should create a profile of your café on various social media platforms, and announce the opening date there. It's going to be a long journey for your café. That's why you should keep people informed about the growth of your café via social media.
If you've found and chosen the new location for your café, then post it n social media, and don't forget to mention the name of a realtor. If you have received the licenses and permits, then share the news. Most important, you should share your experience of working with the local supplier and vendor.
Sponsoring local community events is one of the great marketing strategies. You should consider launching your café at the local food festival and announce it on social media. It's important to keep in mind that your market strategy and your staff should be on the same paper.
Hiring Right Staff
Different café owners want different types so employees. Some want quick and fast, and the other wants chatty. Some of the main qualities you should check among employees while hiring them;
A clear understanding of your café's vision
Cleanliness lover
Quick and fast-paced worker
Customer/guest focused
There are two budget-oriented tools that you could use to attract great talent. First of all, you could offer better wages and bonuses for their services. It's better if you attach bonuses to their performance. Secondly, you should motivate them by offering them benefits, motivational speeches, and training and development.
Start you Café
You should create a buzz about your café opening on social media, through word-of-mouth marketing, employees, and the local community. It's because a grand opening would leave a great opening in the minds of customers. However, if you're planning a soft opening ceremony, then you should invite friends/family members, employees, and business associates.
Conclusion: How to start a café
After a careful study of how to start a café, we've concluded that launching a café is not as simple as making a coffee. If you carefully follow the abovementioned steps from designing the layout, choosing the location, buying the equipment, and dealing with a supplier to opening the café.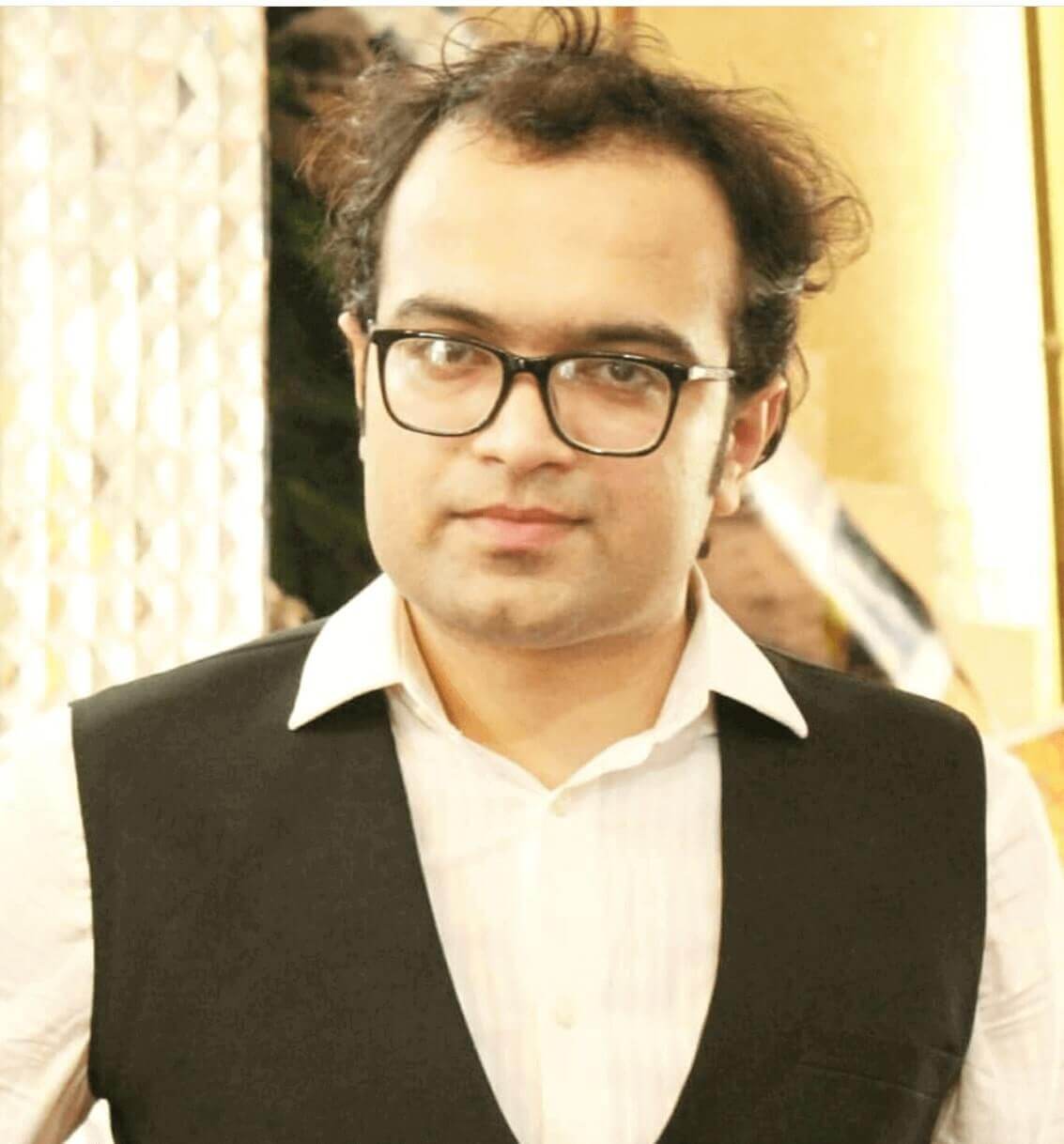 Ahsan Ali Shaw is an accomplished Business Writer, Analyst, and Public Speaker. Other than that, he's a fun loving person.