Introduction 
We often come across the word "personality" that a certain celebrity has a charming personality. Some unique and distinctive personality attracts the attention of millions of people from across the world. Now, the question is what personality really is, and how to develop your personality. Today, we'll discuss personality development, its significance, and suggestions to improve it.
What is Personality Development?
The word personality has its roots in Latin "persona" and it means a theatrical mask that performers wear to perform different roles. Personality is an integration of various characteristics like behavior and attitude that define a person.
Personality development is a process of nurturing, building, transforming, and improving your skillset, strengths, and talent and working on your weaknesses. An individual person has a unique and multidimensional skillset, and investing resources in his personality development would help you to work on your strengths. When you focus on personality development, then it amplifies your capabilities and allows you to turn your dreams into reality.
A charismatic person has to develop both his/her inner and outer personality. No one can deny the significance of personality development in personal and professional life. There is no shortcut and substitute for developing your personality.
Significance of Personality Development
Here are some of the reasons why developing your personality is important, and they're as follows;
It allows you to find and recognize your characteristics
It helps you to choose carefully and make the right decision
Personality development makes you a confident person and confident people succeed in life
It helps you to share your thoughts precisely, clearly, and convincingly
Once you know how to develop your personality, then you would earn the respect of your peers and colleagues.
How to develop your personality
Your personality isn't fixed and static; you can develop it and work on your strengths and weaknesses. Here are some tips and professional suggestions on improving your personality, and they're as follows;
Leaving Comfort Zone
The comfort zone in which you're living is limiting your growth. The more you stay in your comfort zone, the more you miss out the opportunities in the world. Therefore, you should go out, meet new people, and explore the world. However, you should avoid staying in the corner and playing with your phone. You should take the first step, introduce yourself, and engage in conversation with them.
Work Everyday
Life is very short and you should make every moment count. You should build a time management strategy for every day. For instance, how you're going to start the morning and work out during the day. Make sure that your routine matches up with your long-term goals.
You should develop a habit of taking risks, and make your time challenging. Most importantly, learn something new and do what you like, and don't be afraid of failure.
Find your Excellent Area
First of all, you have to find out your area of interest where you want to excel, and then you should learn relevant skills. After that, you should put all of your resources, time, and energy into getting the desired results. For instance, you want to become a successful video maker. You should develop your personality from a pro video maker and improve your communication skill.
Optimistic
You should have an optimistic mindset in life and look at things with a positive approach. An optimistic attitude would help you to find an opportunity. Whenever you fail, a positive mindset would help you to recover from it and work on the solution.
Evaluating Yourself
You may find some people highly successful in their work and job and they always earn appreciation and admiration from their superior. It's not a coincidence or magic. The formula is very simple. You just have to work on personality development, mindset, acquiring feedback, and keep working on getting better and correcting mistakes.
Those who self-evaluate themselves with the passage of time, tend to have a better personality. You should also keep evaluating your skillset and expertise. Most importantly, you should ask yourself about your public speaking skill, behavior, confidence level, and other qualities and characteristics that you should acquire.
Building Network
Building a professional network plays a significant in your personality development. Social media platforms and technology have made network building much easier. You should establish a network of inspiring and reliable people that you can trust and they could lead you.
You should meet new people, and it provides you an opportunity to expand your horizon. While doing so, you observe the traits of other personalities and learn from their interaction.
Studying
Studying is a significant part of personality development. You should study books on the personality development journey of various people. Like The Alchemist by Paulo Coelho, The 7 Habits of Highly Effective People by Stephen Covey, Inspiring Thoughts by APJ Abdul Kalam, and many others.
Body Language
Verbal communication is important. What's more important is your body language, non-verbal cues, and how you're saying it. Therefore, it's significant to pay attention to body language and non-verbal cues.
The right body language plays a very important role in your personality development. You should make sure that your audience would perceive your body language appropriately the way you wanted. It includes your body posture, respectable eye contact, no staring, etc.
Better Listener
You should make an eye and carefully listen to the other person's views. When you do that, it would make the other person feel important. There's nothing more significant than actively listening to someone. It would allow you to immediately attract the attention of the other person.
Confident Communication
The more study, the more things you would have to contribute to the conversation. It doesn't mean that you could know and learn everything. Therefore, you should keep your mind open and learn from others. If you feel hesitant to communicate with others, then check out how to improve your social skill. 
Fun & Humorous
Fun, jolly, and humor are a great part of personality development. It makes the other person laugh and attracts them towards you. Most importantly, the humorous nature sends a positive signal about your personality. When you add something funny to the conversation, then you ease the tension of the dull discussion.
Supporting Others
You should have a supportive attitude and cheer for the success of others. You should always be ready to support others. People love reliable personalities who are there for you when you need them.
Integrity & Respect
Truth and honesty can be harsh sometimes, and you should present them with gratitude and respect. Integrity and respect would develop your personality.
Conclusion: How to develop your personality
After a careful study of how to develop your personality, we've concluded that personality development could proliferate your growth in your personal and professional life. Therefore, you should follow the abovementioned suggestions and develop your personality.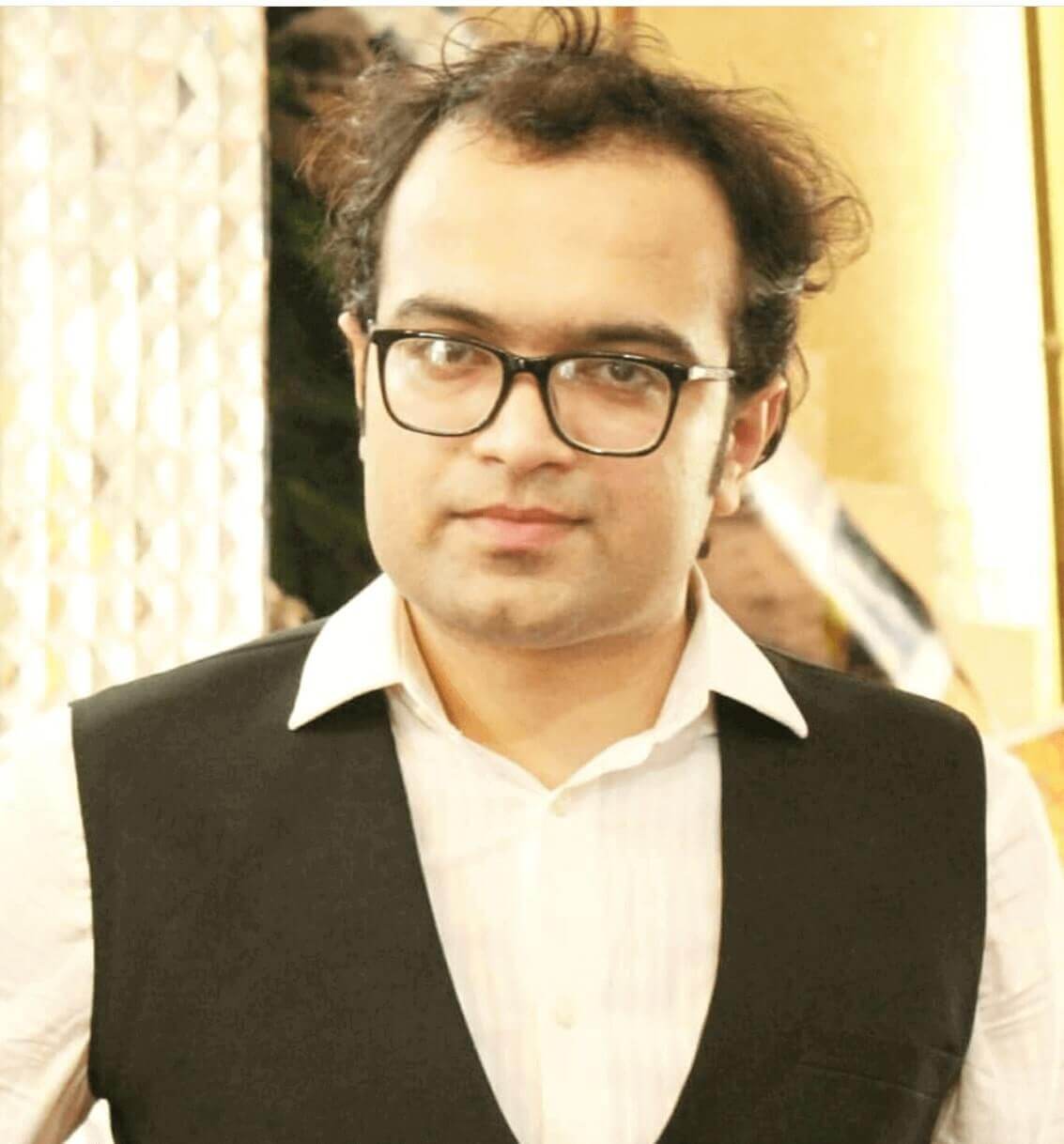 Ahsan Ali Shaw is an accomplished Business Writer, Analyst, and Public Speaker. Other than that, he's a fun loving person.