Introduction 
There is a person in our personal or professional life that knows exactly what to say in a certain situation, a good listener, and does it without judgment. Such people have a very calm attitude in a stressful situation because they have got a mastery over their emotions. They look at the solution instead of focusing on the problem, and they make excellent decisions. They use constructive criticism to their advantage and rectify them.
In simple words, we can say that those people have a high level of emotional intelligence. Businesses and companies are realizing the significance of emotional intelligence in the professional success of people, and they use EI tests at the recruitment stage. Today, we'll discuss emotional intelligence, its characteristics, and how to develop emotional intelligence.
Emotional Intelligence
Emotional intelligence is the process of knowing your emotions, feelings, needs, wants, and recognizes that how your emotions impact other people. It also comprises that how others perceive you; when you know their feeling about you, and then you can manage your relationships more effectively.
Successful people usually have a high level of emotional intelligence, and they know what other people expect and want in their team. That's why people reply to the emails and queries of EI people. However, people help them whenever they need it because people feel good and comfortable in their company.
Traits of Emotional Intelligence
Some of the main characteristics of emotional intelligence are as follows;
Self-awareness
It's a significant part of emotional intelligence. Emotionally intelligent people are self-aware of their emotions and feelings and understand them well. That's why they don't let their feelings cloud their judgment and control them. They prefer to have an honest look at themselves by knowing their weaknesses and strengths.
Self-regulation
Self-regulation is to control your impulses and emotions. It means not make careless decisions, jealous, or become angry, and they think before taking any action.
Motivation
The motivation level of emotionally intelligent people is very high and their focus is on the long-term goals and objectives. They love accepting new challenges and their productivity is very high.
Empathy
Empathy is when you realize the feelings, needs, wishes, and emotions of other people. Empathic people identify and recognize the feelings of others when they're not obvious. That's why they're excellent at building and managing relationships.
Social
Emotionally intelligent people have good socializing skills and they're team players. They help others to build, grow, and shine, because they're excellent in communication, resolving disputes, and building relationships.
How to develop emotional intelligence
Now, the question is how to develop emotional intelligence. Some of the main steps of developing and improving emotional intelligence are as follows;
Identify your feelings
First of all, you should dive a bit deep into your inner-self and ask that how you feel. You should practice the mindfulness approach of paying attention to your feelings. It allows you to grow your positive feelings and control the negative thoughts. However, when you're aware of your feelings and pay heed to your thoughts, words, and impulses. It would help you build empathy and strengthen new and old relationships with others.
The awareness of your feelings becomes clearer, it amplifies your resilience to accept challenges. When it comes to face adversity, it won't make you feel overwhelmed; instead, you know how to face them.
Acknowledge/Appreciate your Emotions
Emotional intelligence means that you have to accept and acknowledge your emotions and feelings. Your gut feelings and emotions are always right, and they guide and support you. Therefore, you should be true and honest about your feelings and emotions. However, when you accept your emotions, then you acknowledge the emotions of other people. It helps you to become a better empathic person.
Curious about your Emotions
You should have a curious attitude towards accepting your emotions and feelings. When you do that, then it would interrupt your flow of emotions of feelings. It allows you to be open about your feeling so that you could better comprehend your and others' reasoning and thinking.
Confident
You should be confident in order to improve your emotional intelligence. You should think of such a situation where you have managed similar feelings. However, if you have experience handling your emotions before, then you would have no difficulty managing them again. If you're building up confidence based on your previous successes, it would allow you to explore new areas with certainty.
Prepare to Face the Future
You should be ready and well-prepared to face your feelings and emotions in the future. It's better if you practice that how you're going to manage difficult emotions. However, you could use the resource of past success in order to improve your emotional intelligence.
Take Actions
Once you have the confidence to deal with your emotions, then you should be excited to reach new objectives and take action. When you're setting new goals, then don't forget to use emotional intelligence by responding to others in your work. After achieving EI, it would impact your life personally and professionally.
Self-awareness
When you're working on the improvement of emotional intelligence, then you should start by embracing your emotions and feelings. It means that you recognize the emotions that influencing your attitude and behavior. Self-awareness would make you accept your feelings, then you would have an empathic attitude towards others.
Emotional Management tips
Emotional intelligence circles around relationships and life. Many experts suggest that if you want to improve EI, then you should focus on your feelings. However, it allows you to calm down your emotions in a stressful environment. When you stay calm and aware of your body, mind, and actions; then you can better connect with others. It's better if you release difficult emotions like sadness, anger, fear, hate, and give yourself a break.
Be your own Boss
When you have EI, then you're your own boss. You don't react to any situation based on your impulsive response, instead, you take a moment to think and make a strategic decision. When certain feelings and emotions are taking over you, then you should make a healthier choice.
Recognizing Others' feelings
EI also means building better relationships. When you recognize your feelings, then it would take you to acknowledge the feelings and emotions of others. That is the basis of having better healthier relationships because you know how others are feeling and what to say to them.
Assertive
Assertive attitude doesn't mean dominating and aggressive. In fact, it's a process of learning that you should upgrade your EI. Here you share your feelings, needs, and wants while being aware of the wishes of other people. When you acknowledge your feelings, then you assert that your relationship should be deeper and stronger.
Conclusion: How to develop emotional intelligence
After an in-depth study of how to develop emotional intelligence, we've concluded that emotional intelligence is significant for the peace of our mind and establishing relationships. If you want to improve and develop your emotional intelligence, then carefully follow the abovementioned steps.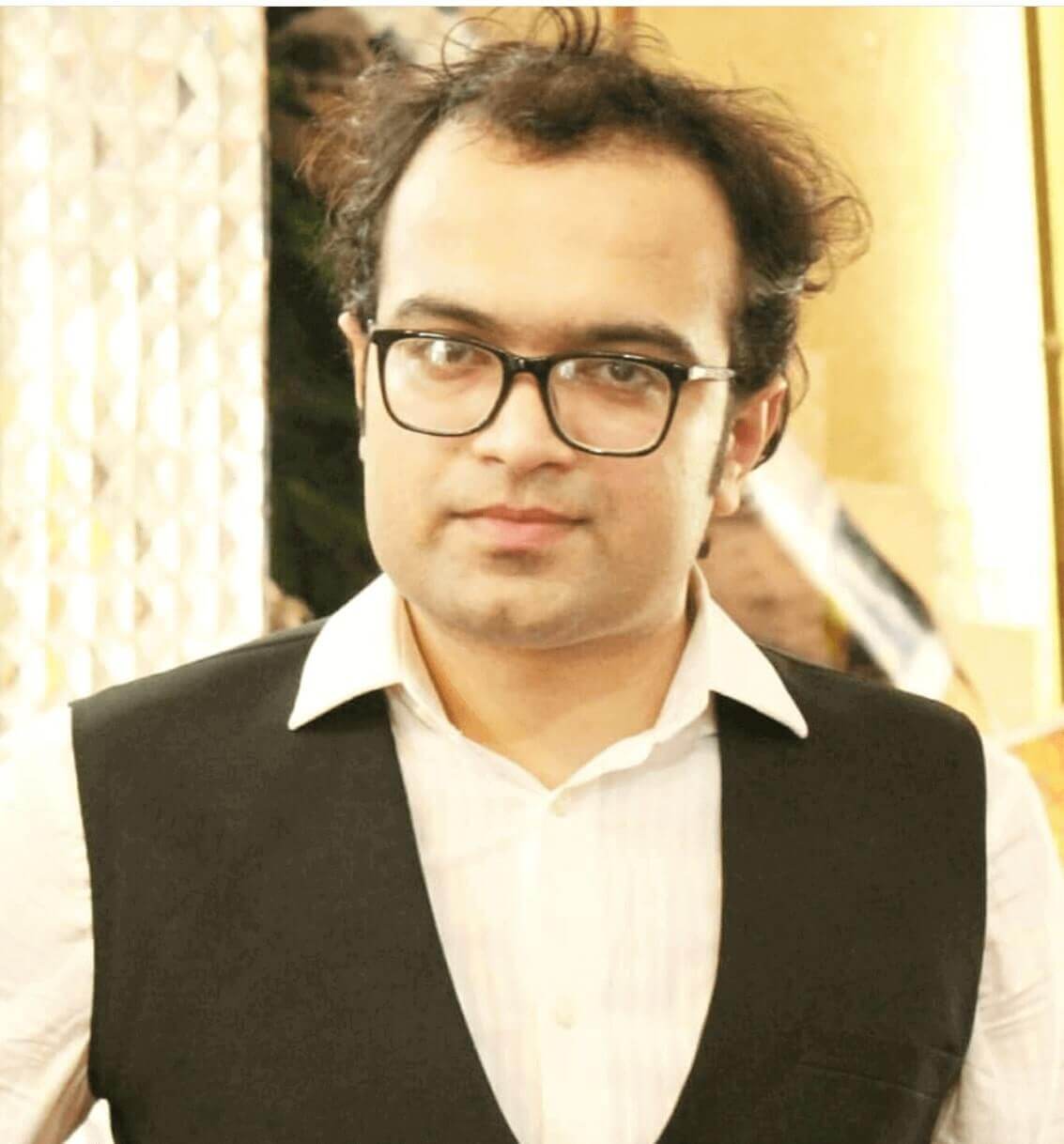 Ahsan Ali Shaw is an accomplished Business Writer, Analyst, and Public Speaker. Other than that, he's a fun loving person.