Traditional marketing campaign comprises running the ad on various media channels like TV, radio, and print media; then expecting the fruits of the result. It doesn't allow you to interact and engage with the target customer market. Today, we'll discuss what is interactive marketing; its various types, strategies, advantages, disadvantages, and examples.
What is Interactive Marketing? 
Interactive marketing is the method of developing two-way or bilateral communication lines between the customers and the company. It allows customers to express their needs, wishes, preferences, choices, and views about a particular product or service so that the company could make some improvements to it. In order for interactive marketing to work, they should employ the right tech tools and strategies like 360-degree feedback.
The objective of interactive marketing is to gather the views, preferences, and choices of customers and develop their marketing strategy around it. The job of marketers and advertisers has become much simpler and easier due to the interactive marketing strategy. Businesses and companies should follow their customers and read their comments and reviews, instead of generating the lead. Their feedback and reviews offer you an opportunity to improve your product.
Types of Interactive Marketing 
Some of the main types of interactive marketing are as follows;
Contests & Competition
As the name implies, businesses and companies launch contests and competitions to invite customers to participate in the competition and win the grand prize. They help companies to increase their conversion rate, sale, brand loyalty, brand awareness, and many other benefits. However, if the grand prize is big, it would attract more customers. The contest format could be written choice, video, comic, video, physical, or intellectual.
Quiz
Quizzes are short form questioners and they could be in the form of shopping quizzes, video quizzes, knowledge quiz, or contest quizzes. They have got an interesting format and they would generate a lead for your company. Quizzes are a very interesting interactive marketing strategy.
Surveys & Polls
Surveys and polls comprise online and offline questionnaires, and questions are in the form of interesting photos and videos. Their goal is to see insight into the psyche of customers and understand how and what customers are thinking.
Countdown
It is a type of strategy that develops suspense that a particular event is getting closer. They are like the anniversary of the company, food festival, Easter, Black Friday, Christmas, or New Year. For instance, many shopping malls start the reverse countdown on special events to create suspense and attract the attention of customers.
Videos
There is no better way to attract the attention of people than visual format and videos. It is the most form of marketing and advertisement tool, and it would help companies to send exactly the same message that they want to send. It would help the company to amplify the response and engagement rate. According to an estimate, approximately 82% of the total online traffic is from videos.
Infographics
It is a very unique and interesting method of showing statistical data and other facts and figures in an interesting format. It allows you to send the same message you want to convey.
Games
Playing games is a fun activity and it is a great way to attract the attention of customers for some time. You should avoid making the game intense and fierce, rather it should be fun and interesting. However, the objective of the game should be fun and relax the minds of customers.
Calculators
Many businesses and companies provide the service of the calculator to measure specific calculations. All they have to do is to enter their figures, and the calculator would give them the results. For instance, the ROI calculator measures your return on investment from last year.
Strategies of Interactive Marketing 
Some of the key strategies and practices of interactive marketing are as follows;
Appreciate Participation: here you admire the participation of customers, so that they would come again and share their insight
Personalization: adding a personal touch to your marketing campaign would help you to succeed in your campaign
Visual: adding photos and videos to your marketing and the promotional campaign would amplify its effectiveness
Market Psychology: comprehending the minds of customers, their preferences, choices, attitude, and behavior
Advantages of Interactive Marketing 
Some of the pros and advantages of interactive marketing are as follows;
Customer Engagement
One of the key benefits of interactive marketing is that it offers businesses and companies an opportunity to connect with their customers and receive feedback from them directly. For instance, a sweet bakery shop provides the service of customized design, decoration, style-sized cakes, and other bakery items for every customer based on their requirements. Along with customized designs, you offer them the facility of online ordering and home delivery service. The company would get an idea about the choices and preferences of customers.
Brand Awareness
It is a continuous process of engaging with customers, and companies work on the feedback of customers for the development of the product. The improved product would attract the attention of more customers and they would learn about your brand while interacting with your product.
Customer Loyalty
There is no such thing as a perfect product or service, complaints and faults would happen. When they do happen, the question is how you would manage them, and it would increase the loyalty among your target customers. While visiting the store, they would choose your product or service.
Generating Leads
Interacting marketing strategy helps companies to generate leads, and you can do so by starting with rhetorical, fun, and comic questions. If the question is interesting and mysterious, it would increase the customer participation rate. They would love to answer your questions without even bothering them. You should make sure to keep your questions short, simple, and interesting.
Customer Reviews & Feedback
Feedback and customer reviews play a significant role because you can't improve your strategy without them. Once you misinterpret the needs and wishes of customers, you would develop and advertise the wrong product, and ultimately it won't attract the attention of customers. However, that's why surveys, polls, and customer reviews are important, they would help you to avoid misunderstanding.
Personalization
Internet and social media are a global consumer online market. When you connect with customers and treat them individually based on their needs and wishes. Customers want their problems fixed and you are trying to meet their demands. However, personalization is highly beneficial both for the customers and the company. It allows companies to connect with their target audience, and the customer could share their concerns and issues that they are facing.
High Sales
The interacting market campaign would help businesses and companies to increase their conversion rate and sales. It helps customers to make the decision on the spot, and if they have got any questions, they would ask the salesmen to clear the air.
Disadvantages of Interactive Marketing 
Some of the cons and disadvantages of interactive marketing are as follows;
Accessibility Issues
It is highly probable that the customers have already got the product in their collection before watching your advertisement. Businesses and companies would keep on advertising their products when the customer already got the product and won't buy it.
Control
If the company is offering customers what they want based on their needs and wishes. In the background, the company is losing its identity and style that was its trademark. However, if the company keeps on offering what customer wants and produce something offensive, then it would badly jeopardize the reputation of the company.
Examples of Interactive Marketing
HBO – Game of Thrones TV Series
HBO aired a famous hit TV series "Game of Thrones" a few years ago. In order to attract the attention of viewers, the channel launched a campaign of questions like their favorite character that they want to see as a leader in the Final Great War. The channel has given the right to the fans to select their favorite character. However, the participation rate was roundabout 1.3 million people in the first week, and it has amplified to 1.6 people in the final week.
Conclusion: What is Interactive Marketing? Types, Strategies, Examples 
After an in-depth study of what is interactive marketing; its various types, strategies, pros, cons, and examples; we have realized that connecting with your customers is highly important for your business. If you're the campaign of interactive marketing, then you should keep in mind its types, strategies, advantages, disadvantages, and examples.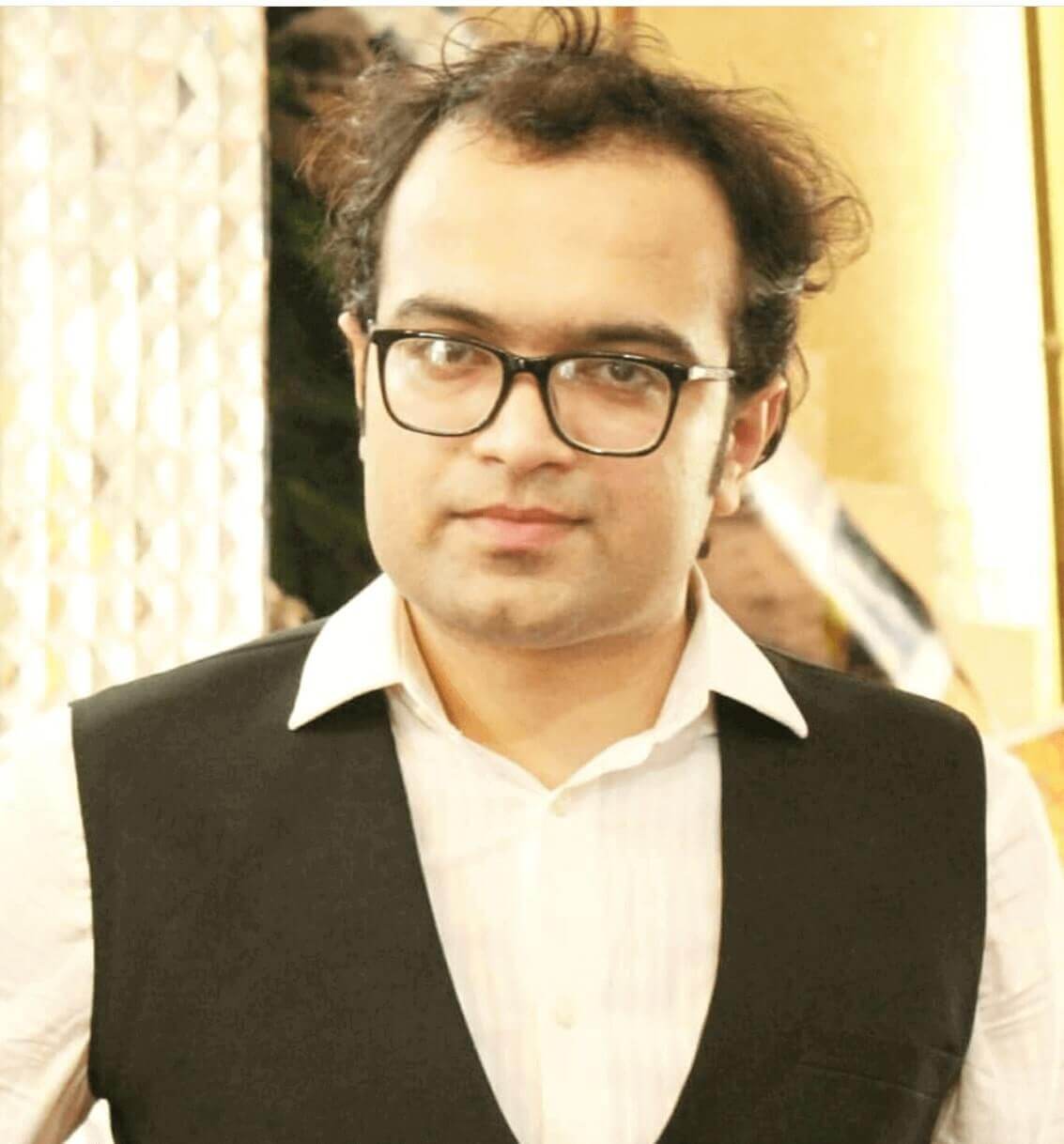 Ahsan Ali Shaw is an accomplished Business Writer, Analyst, and Public Speaker. Other than that, he's a fun loving person.