You may have come across the phrase "inbound marketing" in the field of digital marketing. Marketers put a lot of emphasis on the significance of inbound marketing in their digital strategies. Today, we'll discuss what does inbound marketing mean; how it works, statistical figures, its importance and benefits, and various strategies to implement it.
What Does Inbound Marketing Mean?
Inbound marketing is a strategic process of developing valuable content relevant to the needs of target customers and inspiring a long-term relationship with them. You offer a solution to the problems of your target customers. However, the focus of inbound marketing is offering a solution that your target customers are looking for. The solution could be in the form of various kinds of content for different platforms to connect with different types of potential customers.
How Inbound Marketing Works
The inbounding heavily relies on developing content in order to establish a proliferating relationship with leads and customers. Every phase in the sales funnel is resourceful heavy. However, if you're developing high-quality content, then you would attract more visitors, and leads, and close more sales. Experts have divided this process into four stages, and they're as follows;
Attracting customers
Converting customers
Closing customers
Delighting customers
You have to develop a different type of content for every stage.
Importance of Inbound Marketing 
The following statistical figures show the significance of inbound marketing;
91% of the customers give preference to such brands that are real and authentic in their social media posts
Leads generated through inbound are 3 times more than the traditional marketing
If done correctly, inbound is 10 times more effective in converting leads than outbound
ROI is positive for 82% of the marketers that are implementing the inbound
41% of the marketers say that you can generate measurable ROI through inbound
The statistical figures show that inbound is cost-effective, generates profit, and makes sure that you have spent your budget well on the advertisement.
Benefits of Inbound Marketing 
Some of the key benefits and advantages of inbound marketing are as follows;
Cost Effective
All you require is content and a web blog to get started with inbound. It can be fearful for small business to start their business and build the following cost through social media. But you start small and grow your business over time. You should improve your campaign based on the performance of the previous campaigns. Spreading brand awareness through digital media is highly cost-effective than traditional media.
Choice of Tech-Savvy Customers
According to a statistical report by Search Engine Land, inbounding like social media and paid searches have amplified by 26%. Comparatively, direct mailing, printed, and TV ads have decreased by 46%. People would love to stay inside and engage in indoor activities, that's why they're investing in digital media.
Long Term
Inbounding comprises ebooks, case studies, infographics, and instructional studies; it has got a long lifespan than outbound. You can amplify its utility by republishing and updating your relevant content timely. For instance, a salesperson spends a lot of hours sending cold emails and making calls in exchange for a few sales. It doesn't guarantee that you would establish a long relationship with customers.
Authentic
According to an estimate by Elderman Trust Barometer, 81% of customers value trust while making a buying decision. That's why inbounding comprises posting interesting and actionable content that is authentic in the long term.
Strategies of Inbound Marketing 
Some of the key strategies of inbound marketing are as follows;
Customer Avatar (Buyer Persona)
First and most important, it is significant for the successful inbounding strategy to develop the customer avatar or buyer person. It means that you should recognize the behavior, demographic, lifestyle, and needs of customers. When you know your ideal target customers, next you have to develop content that is relevant to them.
If you have got the customers' data, then you should analyze the conversion rate, page traffic, bounce rate, mobile traffic, and other metrics. If you don't have the data, then you should conduct a survey, make a call, focus group, and conduct interviews to gather information about your customers.
Dividing Customers
As the name implies, it means that you should divide the customer market based on behavioral data, patterns, trends, and demographic information like location, gender, interest, hobbies, occupation, and age. Every customer market segment has got different characteristics and needs. In order to get through the sales funnel, you should develop resources framing your product as the solution to the problems of customers.
Email Campaign
Email campaign plays a significant role in the success of your inbounding strategy and campaign. According to an estimate by Oberlo, every dollar you rightly spend on the email campaign pays you off in the form of 42 dollars. Roundabout 81% of SMEs heavily relies on the emailing strategy for attracting and acquiring new customers.
Before launching the email campaign, it is significant to keep in mind that quality matters and you have to make sure that your email content is relevant to the subscribers. In other words, you should keep in mind the needs and wants of customers and embed them in the email. It would help you to develop engagement with your target customers.
Social Media Campaign
According to an estimate, social media platforms have got more than 3.5 billion worldwide active users. More and more people are using social media platforms and they're looking for their favorite brands and businesses that are relevant to their interests and values.
Times has got changed, customer prefer those brands that are relevant to our active and authentic on social media. Along with videos and pictorial posts, customers want feedback and reviews of other customers, the values, and the purpose of the brand.
Mobile Optimization
Roundabout 5.22 billion people have got access to smartphones and mobile devices. According to an estimate by Broadband Search, 40.1% of the traffic comes from mobile users, and 55.9% from desktop users. Therefore, it is significant to optimize your both mobile and web content.
Conclusion: What Does Inbound Marketing Mean? Importance, Strategies 
After an in-depth study of what does inbound marketing mean; its importance, how it works, and various strategies; we have realized that inbound is highly beneficial for your business. If you're developing an inbounding strategy for your business, then you should keep in mind the abovementioned guidelines.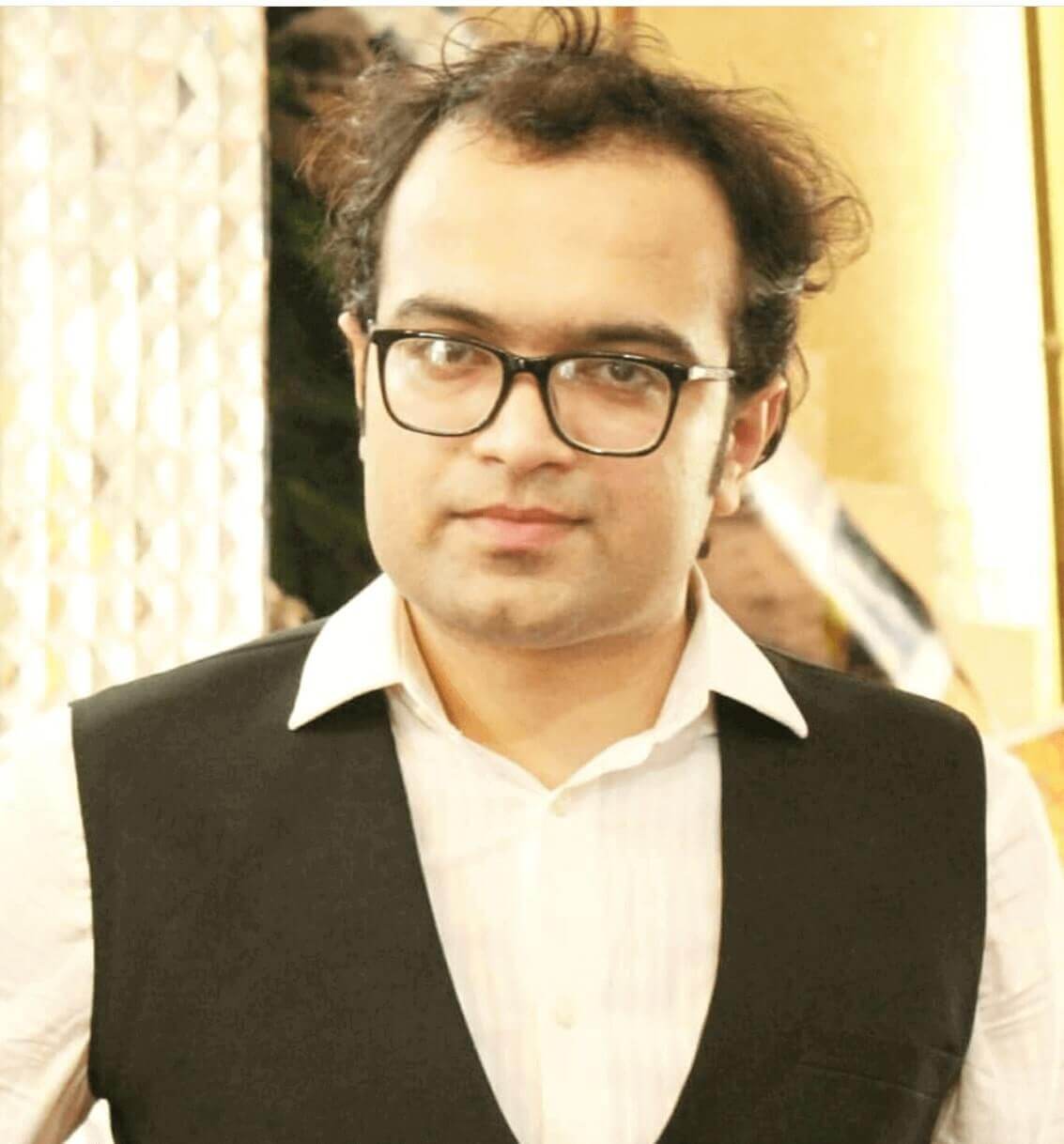 Ahsan Ali Shaw is an accomplished Business Writer, Analyst, and Public Speaker. Other than that, he's a fun loving person.