SWOT Analysis of Wedding Event Planning Business. A wedding event is one of the most important events in our lives; because it happens once in your life (for most of us) and you can't afford to make mistakes. Even a planner is an expert and professional who specializes in planning and organizing a wedding for their clients. However, couples and partners are willing to spend a significant amount on their wedding, and they want their wedding to be memorable.
Some of the key services professional wedding event planner offers are as follows;
Budget preparation
Designing and style of the event
Location for the event venue
Photoshoots
Guest list
Coordinating with various service providers
Having a backup plan in case of emergency
Preparation of legal documentation
According to an estimate, the market share of the event planning industry in the USA is approximately 4.08 billion dollars by the end of 2022.
Some of the top wedding event planning companies are as follows;
Bassett Events, Inc – Toronto, Canada
MKG – New York & LA
Collin Cowie – New York, LA, LV
A Perfect Event – Chicago
Rafanelli Events – Boston, Palm Beaches
Wonderland – London, Miami, NY
Royal DSM – Netherlands
Today, we'll discuss the swot analysis of wedding event planning business. It would analyze the internal strengths and weaknesses of the wedding event planning business and; external available opportunities and threats that the wedding event planning business has to face. Here's the swot analysis of wedding event planning business as follows;
Strengths of Wedding Event Planning
Some of the key strengths in the swot analysis of Wedding Event Planning are as follows;
Marriage Hall
The location of the wedding venue, its availability, and booking the marriage hall are the first initial steps where you are going to have your wedding. There may be various wedding venues available, and now you should shortlist those venues that are under your budget. If you have found a marriage hall or venue that is economical and fall under your budget, it would be a huge plus point.
Interior Designing
The interior design of the marriage hall, hotel, restaurant, or any other venue location is highly important. It would be good if it is open, clean, well-lighted, with beautiful curtains on the windows and covering walls, spacious, reasonable seating arrangements for your guests, and airy in the summer. Such a spacious place would make people feel comfortable while visiting and spending time there. It is important to mention here that the atmosphere plays a significant role in our moods.
Vendors Network
In order to serve hundreds of guests at the wedding, you have to deal with the chef, availability of raw supplies, stage designing, fresh flower vendors, cutlery suppliers, and many other parties. A good wedding event planner has got good working relations with various parties, and he knows what vendor and supplier is best and most efficient. He would hire the most suitable and efficient person for the job.
Accommodation Arrangements
A wedding ceremony has no charm without friends, relatives, and loved ones. If you have invited a lot of friends and family members to your wedding; it is now your responsibility to take care of their accommodation arrangements, especially for the distant guests. If you're having a wedding in the hotel and the restaurant has got rooms for your guest, then it solves all of your problems.
Car Parking Area
On the wedding day, a lot of your friends and family members would come to the venue location in their vehicles. They need to park their cars for quite some time. Your wedding venue should have a sufficient parking area for your guests. If your venue has got limited parking space, then you should find some other venue that would offer more parking space.
Proximity
If the wedding venue location, hotel for accommodation, and parking area are three different places; then there should be close proximity among these places. Otherwise, it would cause a lot of delays. It would be great if one place is offering all of these services.
Weaknesses of Wedding Event Planning
Some of the main weaknesses in the swot analysis of Wedding Event Planning are as follows;
Limited Staff
You can't serve hundreds of guests by yourself, and that's why you need a wedding planner or hotel staff. If the marriage hall and wedding organizing hotel have got a limited staff, then it would cause delays, shortage of food, empty plates, and guests would be impatiently looking for the waiters to bring food and serve them.
High Pricing
Budgeting is the most important element in the wedding event planning business. If the venue you have chosen has got high prices, way out of your budget, then it is something that you can't manage. A good wedding event planner would help you to find the best place that you want under your budget.
Catering Issues
Catering issues usually come up at the end time either in the form of delays, shortages, or not well-cooked food. If it happens, then it would cause a lot of trouble that you can't avoid.
No Disable Access
If the marriage hall or the wedding venue doesn't have the access to the disabled person that you forgot to check in the planning; they would be waiting out in the parking area.
Opportunities available for Wedding Event Planning
Some of the available opportunities in the swot analysis of Wedding Event Planning are as follows;
Outdoor Wedding
Organizing and planning a wedding outdoors gives you a lot of options like natural beauty, a clean atmosphere, clear sunlight, and the experience of freshness. If the weather is good, then nothing could compete with the outdoor setting of the wedding event ceremony.
Ideal Spot
Availability of the ideal spot for your wedding plays a significant role and it provides you an opportunity to have the best photo shoot of your wedding event. Without the proper photoshoot and lack of an ideal spot; you won't have quality pictures and videos for your wedding. It would be a great waste of a wonderful opportunity and a great memory because you don't have any memory of it.
Threats to Wedding Event Planning
Some of the potential threats in the swot analysis of Wedding Event Planning are as follows;
Planning Software or Website
An introduction of any online wedding event planning software or a website would be a great threat to the event planning business. When people would get everything for free like vendor network and contact details of all the relevant suppliers; they won't hire the wedding event planning expert to organize their wedding for them.
Nearby Venue
If there is another venue close to your wedding event venue, and they are having any type of a large political gathering or a procession. In such a case, it would result in the form of roadblocks, high crowed, and noise and it would disturb the charm and beauty of your wedding day.
Weather
If you have chosen an outdoor wedding event spot, a few clouds gather around and start pouring rain; it would ruin everything that you have planned for it. In case you're doing an indoor wedding event, heavy rain, and storm would make it difficult for your guests to be there for you at the wedding.
Conclusion: SWOT Analysis of Wedding Event Planning
After an in-depth study of the swot analysis of wedding event planning business; we have realized that wedding event planning is a highly growing business. If you're planning to launch a wedding event organizing business, then you should keep in mind the abovementioned tips and guidelines.
References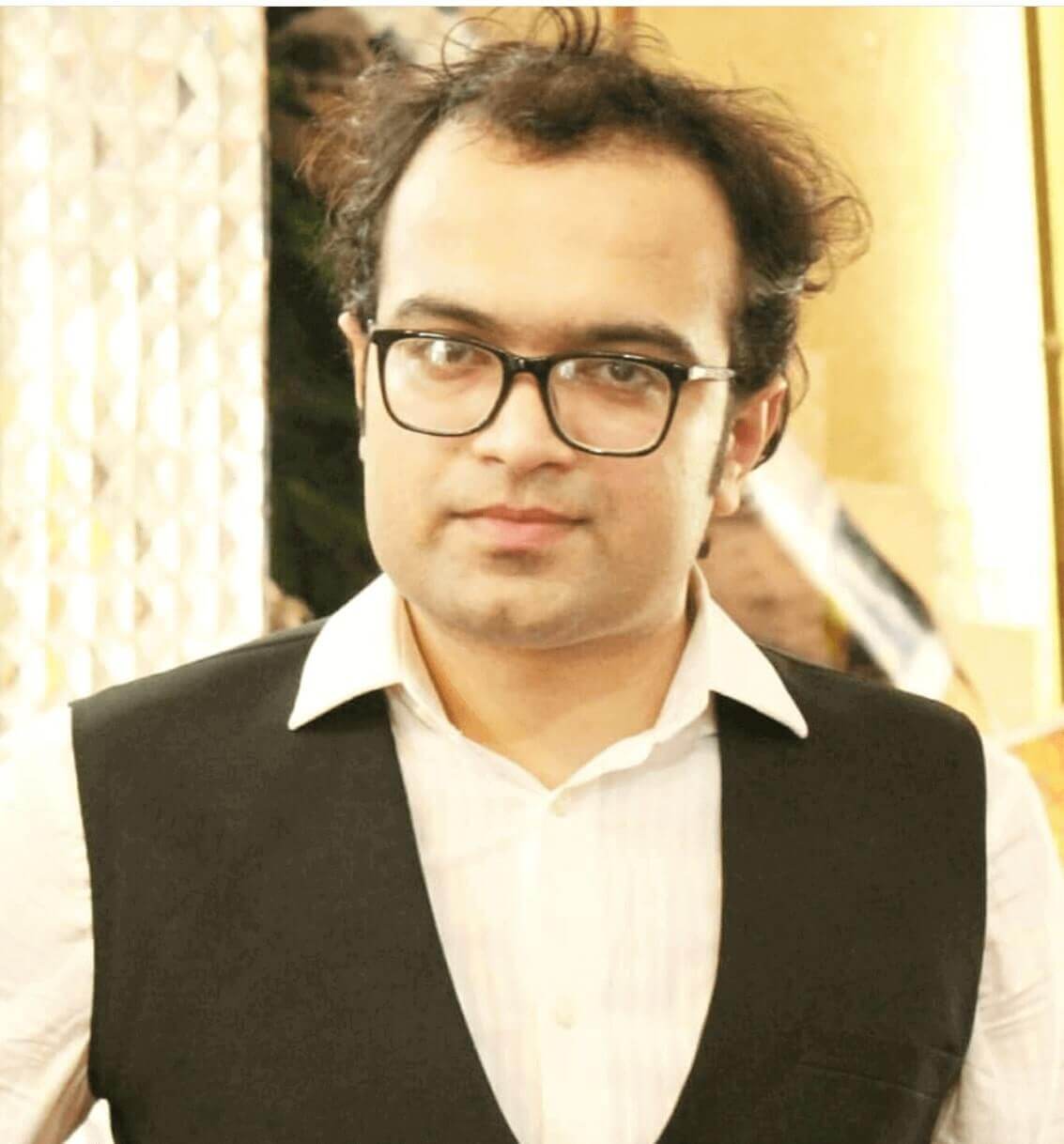 Ahsan Ali Shaw is an accomplished Business Writer, Analyst, and Public Speaker. Other than that, he's a fun loving person.