Introduction
Swot analysis of FedEx Corporation. FedEx is a US delivery service multinational company. Frederick W. Smith is the founder of FedEx, and he laid the foundation of the company in 1971. The headquarter of FedEx is in Memphis, Tennessee, USA.
Its name was "Federal Express" from 1973 to 2000, and that's where the abbreviation of FedEx came from. Nowadays, FedEx Express is for overnight and flagship delivery services, and FedEx is for air delivery services.
FedEx's main products and services are;
Courier,
Back Office Function,
Logistics,
Billing & Collection Services,
Freight,
Technical Support,
Customer Service,
Sales,
Communication,
Information Technology,
Marketing.
According to an estimate, the annual revenue of FedEx in 2022 was 94.091 billion dollars, and it has increased by 5.07%. Out of which, the annual net income of the courier company was 3.333 billion dollars, and it has decreased by 32.2%. FedEx has employed over 249,000 employees to provide the worldwide delivery service.
FedEx's top competitors are; 
Uber Freight,
United Parcel Service, 
DHL International,
YRC Freight,
Kuehne + Nagel, Purolator,
CEVA Logistics,
XPO Logistics,
Blue Dart,
GLS,
Royal Mails,
DB Schenker,
Deutsche Post,
C.H. Robinson.
Today, we'll discuss the swot analysis of FedEx. It's going to analyze the internal and external factors of the world's leading courier service company. Here's the swot analysis of FedEx as follows;
Strengths of FedEx
Pandemic
The pandemic crisis and shutdown of many businesses, but FedEx is one of those companies that proliferated during the pandemic. The lockdown and social distancing amplified the usage of online delivery and courier services.
Electric Trucks
FedEx cares about the sustainability of the environment, lower fuel consumption, and clean energy. The courier delivery service company has ordered 20 fully electric trucks to promote the usage of clean energy.
Advanced Marketing Strategies
FedEx utilizes every opportunity to market and promote its brand ranging from innovative TV advertisements, to movies, and sports events. In fact, the company has sponsored some of the world's events like the National Football League, NASCAR Spring Cup Series, ATP World Tour men's professional tennis circuit, French Open Tennis Tournament, and FedEx Cup on the PGA Tour.
Acquisition
FedEx has made some successful worldwide acquisitions to approach customers across the globe. They are Flying Cargo Group, TNT Express, GNCO, TATEX, Prakash Air Freight, Watkins Motor Lines, Parcel Direct, and Kinko's Inc.
Delivery Service
Timely delivery of packages is key to the success of FedEx. For instance, if customers choose the overnight-delivery service and they would expect the delivery on the next day. The courier brand timely delivers packages, and that's how the company has retained its customers because of its commitment.
Economical Prices
Price matters for a majority of customers. When a company provides a quality service at a reasonable price, then it attracts the attention of customers. FedEx offers its courier services at an economical price range.
Global Network
FedEx has a global network of supply chains. According to an estimate, FedEx is offering its courier services in more than 220 countries, including Asia, Europe, America, and worldwide. The company has 1950 express stations, 39 ground hubs, 13 air express hubs, 370 service locations, and 2150 branch offices.
Brand Value
According to an estimate by Forbes, the brand value of FedEx in 2020 was 263.51 million dollars. The market capital of the courier brand was 69.85 billion dollars.
FedEx offers
FedEx offers a variety of courier and delivery services to different types of customers. The company has employed over 249,000 employees to manage its various operations worldwide. Some of its main business segments are FedEx Services, FedEx Freight, FedEx Ground, and FedEx Express.
Worldwide Reputation
FedEx has established a reputation for providing quality service, timely delivery, and competitive pricing. According to the ranking of Forbes in 2020, the company falls at the 58th position of world's best employer and 35th position of world's most regarded company
Weaknesses of FedEx
Poor Management
FedEx has to deliver thousands of packages every day across the world. The company has a workforce of over 249,000 employees and other resources like packaging facilities, technology, vehicles, aircraft, and etc. Many have said that the management hasn't been fully utilizing its resources.
Claim Issues
If the package gets damaged during the process because of various reasons, then customers claim that the company should pay for the damages. The claim policies of FedEx are very strict and they have annoyed many customers.
Higher Transportation Cost
The cost of many factors in the transportation industry is increasing like fuel charges, third-party contractors, labor, and drivers. The higher cost could jeopardize the financial health of the courier company.
Behavior of Drivers
FedEx has to hire third-party drivers from time to time because of more orders. The attitude of those contractual drivers is often careless, and they loosely handle the packages of customers. When the packages get damaged, it's the company that has to deal with angry customers.
Depending on the US Market
Approximately 68% of FedEx's annual revenue comes from the US market. It shows that the company heavily relies on the US market as its main source of revenue.
Opportunities available to FedEx
Creative Offers
FedEx has launched many creative offers over the years. They have helped the company to establish a good reputation in the customer market. In fact, the brand is one of the companies that use technology in the freight and logistics sectors.
Some of its creative usage of technology is platooning of highway trucks, blockchain technology to reduce the risk of fraud, same-day delivery, and tracking of packages. Now, the company should keep introducing innovative and creative offers.
Merger & Acquisition
Establishing a business from the scratch is very costly and time-consuming. FedEx has made many successful acquisitions in different countries, and they have expanded the company's market. Now, the courier brand should keep on expanding its market through mergers and acquisitions.
Portfolio Diversification
FedEx is only offering courier, delivery, and freight services across the globe. In other words, the company is working only in one category. However, the company should expand its product portfolio in the online retail category, since the courier brand already has an established base.
E-commerce
As we know that the pandemic crisis has amplified the trend of online shopping, and it would continue to expand. Now, FedEx should establish its online platform along with its delivery service experience. It has huge growth potential.
Market Expansion
FedEx is already doing business in more than 220 countries worldwide. Now, the courier brand should further expand in the developing markets of Latin America, Asia, Africa, and Europe. It would help the company to increase its customer market share and profitability.
Threats FedEx has to face
Economic Recession
The international political issues and global economic crisis have created an environment of economic uncertainty. The high unemployment rate has reduced purchasing power of people. Such an economic environment would potentially hurt the company's income.
Government Regulations
The trade regulations and taxation of various governments are different. Sometimes, they result in the form of trade sanctions, trade restrictions, and high tariffs. Since FedEx is in the delivery service business, it puts the company at a greater risk.
Labor Laws
The labor laws of various countries are different to protect the interest of their people. Since FedEx has employed hundreds of thousands of people worldwide. Therefore, the company should be aware of the minimum wage standards of different governments.
Fuel Prices
The fuel prices are highly unstable. FedEx employs vehicles for delivery of packages almost all the time every day. A small increase in the fuel price may seem nothing to many people, but it means a lot to the company. It's because the company consumes tons of fuel every day.
Competitors
Uber and Amazon are the main direct competitors of the company. Amazon has been working on establishing an in-house logistics and transportation network. If the e-commerce platform stops hiring third-party delivery services, it would badly impact the company's profitability.
Conclusion: FedEx Swot Analysis
After a careful study of the swot analysis of FedEx, we've concluded that FedEx is indeed the world's leading delivery and courier Service Company. The limited portfolio diversity, competition, government regulations, and economic crisis are some of the main issues. FedEx should utilize its resources to address these issues.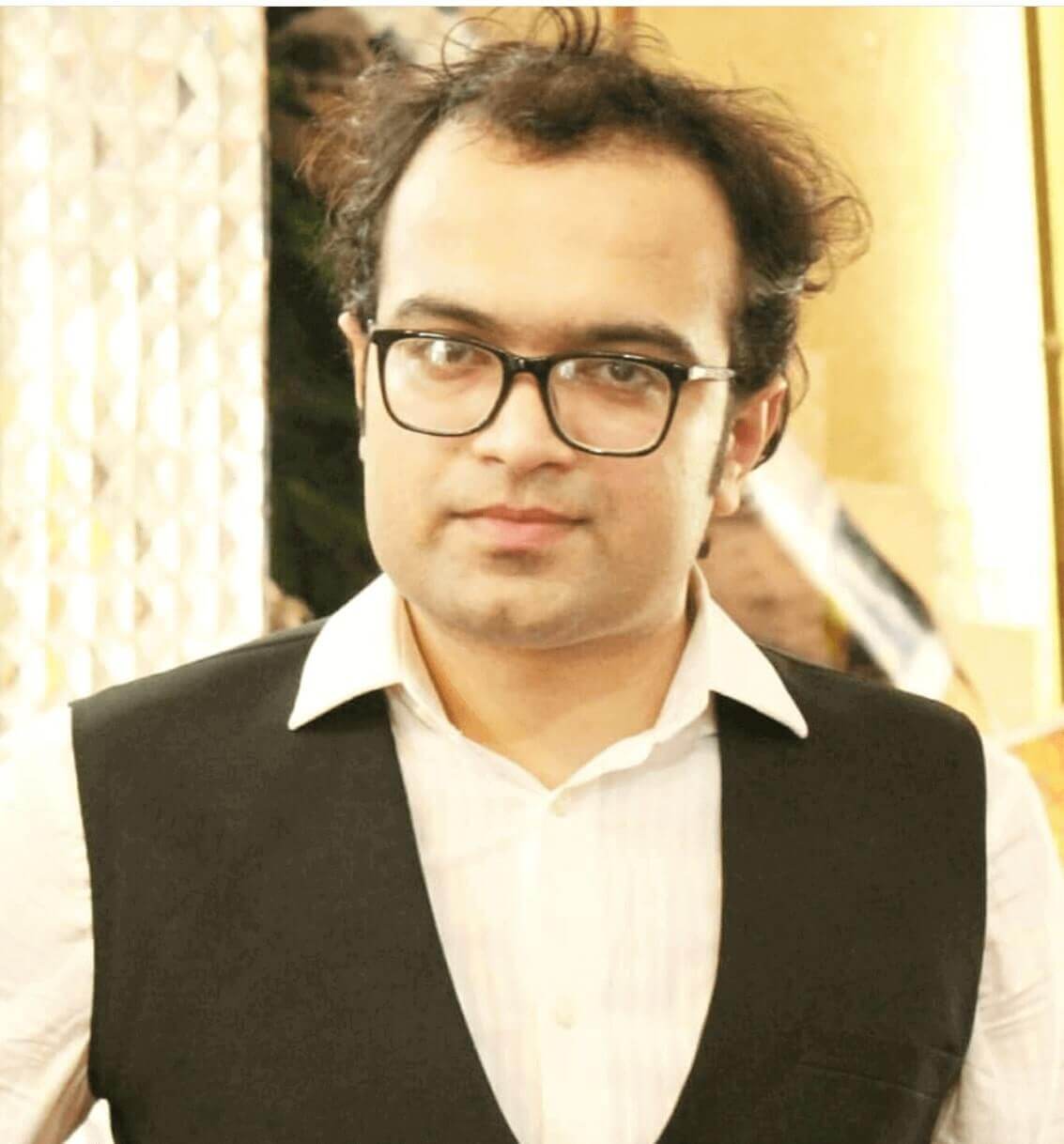 Ahsan Ali Shaw is an accomplished Business Writer, Analyst, and Public Speaker. Other than that, he's a fun loving person.