Introduction
PESTLE Analysis of Google. Alphabet Inc. or Google is an American tech multination company. Larry Page and Sergey are the founding fathers of Google and they laid the foundation of the company in 1998. The brand has been a conglomerate organization since 2015. Google, YouTube, Gmail, and approximately 50 other internet-based products/services are subsidiaries working the umbrella of Alphabet Inc.
According to a statistical report published by statista.com, the market share of online searches of Google is approximately 86.86% by the mid of 2020. Google Ads are the major source of earnings for the company.
According to another report published by gs.statcounter.com, the market share of online searches of the brand is approximately 92.71% during the period of Oct 2019 to Oct 2020. Bing, Yahoo, and Baidu have a market share of 2.73%, 1.47%, and 1.08% respectively.
According to an estimate by MacroTrend, the annual revenue of Google was 171.704 billion US dollars by the end of 2020. It has increased 10.74%. Out of which the net profit of the company was 35.713 billion US dollars after excluding all the expenses. It has increased 9.48%.
Today we'll discuss pestle analysis of Google that how various macro-environmental factors impact the growth of the company. If you want to learn about the internal factors, check out the swot analysis of Google. We'll study all of those factors one by one in detail;
Political Factors
Conflict with China
The conflict between China and the Trump administration has always been on the verge of disaster ever since Donald Trump became the President in 2016. But the political tension was at its peak from 2017 to 2020. As a result, it had a very bad impact on the diplomatic relations, trade, and claims of intellectual copyrights issues.
According to a report published by Johnson & Groll in 2018 that the US government, the Trump administration to be more precise, made many claims that the Chinese government is building weapons by using US technology. Further, they also claimed that the Chinese army hacked the hardware technology that the US government and other tech companies are using it.
Hopefully, things would go back to normal during the presidency of Joe Biden and his administration in 2021 and onward.
Partnership with Huawei
According to a study conducted by Wojazer in 2018, the Trump administration and the US lawmakers are seriously questioning the partnership between Huawei (Chinese Tech Company) and Google. They claim that such a partnership with the Chinese company poses a serious threat to US national security. The political conflict and rivalry between the two governments disrupted the business operations of two top tech companies.
Joe Biden and Kamala Harris are calm minded persons and their administration would ease the political tension between the two top economies.
Increasing Trade Tariff
According to an estimate, the Trump administration has implemented an annual tariff of approximately 60 billion US dollars on the imports from China. It's a significantly much larger amount for tech giant companies like Google and it poses a serious threat to the partnership between Huawei and Google. Such a huge amount of tariff had increased the intellectual copyrights thefts, and it impacted the growth of cloud service companies like Google, Microsoft, and Facebook as result.
Free Trade Agreement
Free trade agreement among all the countries of the world is an ideal situation for multinational companies like Google. Businesses should be free from all sorts of political and diplomatic tensions because their job is to do business and not to be involved in politics.
Economical Factors
Economic Growth of the US
If the economy of any country is growing, then it would have a positive impact on the company. The annual GDP of the country was 20.58 trillion US dollars by the end of 2018 and it would reach roundabout 22.32 trillion US dollars by the end of 2020. It means that the US has the lowest unemployment rate for the past decade.
Factors like lower taxes, a growing job market, and increasing wages would improve the buying power of people. When people are secure about their jobs and income, they would feel confident about spending money on technology. Most spending would attract more businesses, and more businesses mean more jobs, and the cycle of production and consumption continues.
The economy of Developing countries
The tech market in developing countries has been growing and holds great potential. The Wifi project through Balloon of Google turned out to be a great success in Kenya. Now the company should launch the same project in the developing economies of other African and Asian countries.
Social Factors
Trend of Ad-blocker
There's a growing trend of using an adblocker and it poses a great threat to Google. Many customers install an adblocker extension in the Google Chrome browser. When they turn it on, it would allow them to browse freely. However, approximately more than 80% of the income of Google comes from advertisements. That's why ad-blocker is a serious threat to the company.
Combination of two Tech Giants
There are rumors that two giants companies like Facebook and Amazon are going to integrate. If it happens, then it would be a huge blow to the company. It's because both of these platforms have billions of users worldwide. The integration of both platforms means that the users won't have to leave Facebook and brows it on Google. They can shop while staying on social media platforms by checking out reviews and products.
Though it may seem a harmless integration of both of these platforms, it would have a huge impact on Google.
Young Generation Love Technology
The young generation or millennial have grown up in the tech culture of social media, posting pictures, and smartphones. They tend to spend a lot of money on technology. According to an estimate, tech spending has reached approximately more than 1.4 trillion US dollars by the end of 2020. It's because the young generation loves the technologically interconnected world, videos, posting pictures, reviews, and recommendations of people.
According to research conducted by Pew Research Center and it showed that 81% of the young generation prefers reading the newspaper rather than watching it. They are also frequent users of smartphone browsing. It means that tech companies like Google have a great potential for growth in the upcoming years.
High Income & High Literacy
The most important advantage of technology is that it has made people aware and better informed. The literacy rate has increased worldwide. It means that people would spend money on technology and smartphone. It would result in the growth of Google.
Technological Factors
Artificial Intelligence (AI)
Whether it's shopping, customer experience, or interacting with people on social media; AI and machine learning would transform everything and it's doing it in some areas. According to an estimate, AI brings a growth of approximately 100 billion US dollars in the tech industry. That's why all the top tech companies are investing their resources in AI because it has the potential for growth for everyone.
Voice Search
Google has also successfully implemented AI like voice recognition applications, voice searches, and image recognition tools in recent years. Other tech companies like Amazon and Facebook have also been using the abovementioned tools on their platforms. Amazon Echo is a great application of AI and it also poses a great threat to Google at the same time. It's because when other platforms would help users to look and search for what they're looking for. They don't have to browse it on Google.  
Growing Use of Technology
The trend of using tech products and services is increasing in recent years. It has the growth potential and poses a challenge at the same time. It means that the other platforms and tech companies are observing the same trends and they all want to maximize their market share. Therefore, Google has to develop something quickly before the competitors do.
Better Digital Experience
The purpose of using AI tools and providing various features to the customers is to provide a better experience to the customers. Google has adapted and launched new trends quickly, but the company should do it again in the upcoming years as well.
Legal Factors
Impact of GDPR & Antitrust Laws
According to the GDPR privacy laws of the European Union, if any tech company breaches the privacy of any individual, then it would be liable to pay approximately 4% of its total global revenue. On July 18, 2018, the European Commission found Google guilty of violating the privacy laws and imposed a fine of 4.34 billion Euros. In Oct 2020, Google appeal in the general court of the European Union against the fine.
On Jan 21, 2019, the EU found Google guilty of violating GDPR laws and imposed a penalty of 50 million Euros. It said that the company didn't inform the users before data collecting that the brand would use it for advertising.
On Oct 20, 2020, the US department of justice filed an antitrust lawsuit against the company is maintaining a monopoly in the search engine industry.
Copyrights Laws of EU
EU parliament voted in 2018 that the tech companies and web platforms should pay authors and artists before using their creative content. If such laws could come into place, then tech companies like Google, Facebook, and YouTube would be in great jeopardy.
Cybersecurity laws of China
According to the cybersecurity laws of China, the tech companies should provide full data access to the Chinese officials in their criminal investigation. It means that the data they collect from China. It also means that Google has to provide some new service in China to comply with Chinese cybersecurity laws.
Environmental Factors
Sustainable Business Environment
Google purchased approximately 536 megawatts of wind power plants in Nov 2017. It helped the company to produce 100% renewable energy for its business operations in the US.
Google has also made the biggest solar energy investment in the renewable energy industry of 2 billion US dollars. The company official said that it would help the company to create 1.6 gigawatts of extra clean energy.
Environmental critics say that Google is following the dual policy. First, the brand invests in clean energy projects. Secondly, the company makes donations and raises funds for those politicians who deny climate change and its impacts.
Conclusion
After an in-depth study of pestle analysis of google and analyzing various macro-environmental factors, we have realized that although Google is a tech giant multinational company. But the macro-environmental factors are uncontrollable and they can attack a business from all sides. Therefore, Google (Alphabet Corporation) must find a way to live within rules and regulations of macro-environmental factors.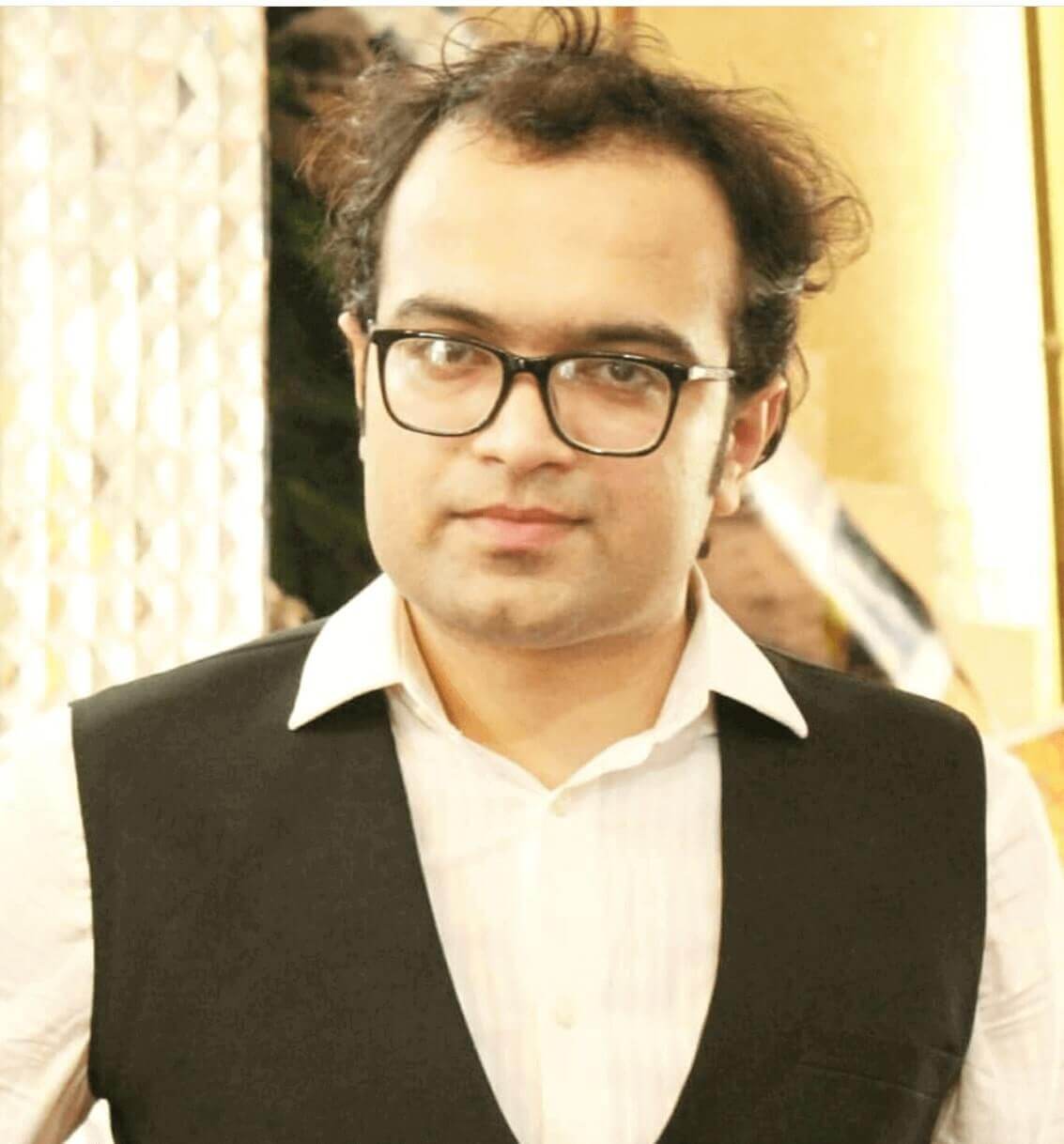 Ahsan Ali Shaw is an accomplished Business Writer, Analyst, and Public Speaker. Other than that, he's a fun loving person.