Introduction
In the fast-evolving world of digital and social media platforms, many businesses and companies still rely on email as their main source of marketing and communication. People in various industries have accepted emails because of their efficiency and speed. You could use and write emails for different reasons like introduction letters, sharing updates, exchanging information, and meeting information. Today, we'll discuss the format and structure of the formal email, and how to write a professional email.
A well-written email with a friendly, clear, and concise sends a good impression on the readers and makes them take an actionable response. Learning how to write a professional email is an art; it's a step-by-step process and you can write an effective email with practice.
Format & Structure of Professional Email
Before learning how to write a professional email, it's important to understand the structure and format of the email. However, some of the main elements in structuring the email that you should keep in mind are as follows;
Subject
The subject or title line is a small phrase that explains the reason and goal of your communication. A subject line in the professional email would tell the reader what they're going to expect in the message content of the email.
Example: Product Presentation (Follow up), Service Update, Payment Transaction detail, etc
Salutation
It's the 1st line within the email where you address the other person and start the conversation with greetings.
Example: Greetings, Hi Mr. Jack, Hey Ms. Jackson, Hi Laura, etc.
Body
The body of the letter and email are similar; it's where you share the details of your main message.
Example: Thank you so much for actively participating in today's live session. I have sent you the recording link of our session, and you should share it in the group and with other team members for those who couldn't attend. Do let them know that feel free to reach out to me if they've got any questions.
Closing
As the name implies, it's where you finalize and wrap up the email message before the signature and after the body. Here, you repeat the request that you asked in the body section.
Example: I'm looking forward to talking to you on Friday. Thanks
Signature
Signature is the final section in the email where you recognize yourself by name, professional title, and other relevant information like business/company/address. Many email service-providing companies allow you to set a fixed signature at the end of every email, and it would automatically be added to every email that you sent.
Example: Best Regards/Sincerely,
John Phillip
Senior Network Administrator
XYZ Corporation
How to Write a Professional Email
It's time to discuss how to write a professional email, some of the main suggestions that you should keep in mind while designing your email are as follows;
Goals
Before writing the email, you should think that what actions you want your audience to take after reading the email. It means that you should find the reason and goal of writing the email. Once you do, then you make sure to add all the supporting details relevant to your message.
For instance, if you want readers to check out the report in the attachment, then you should tell them what the report is all about. Why it's important for them to review it, and what type of feed you're expecting from your viewers.
Examples:
My company is looking for an experienced treehouse builder, and I've heard a lot about your expertise.
I'm a TV host on the News Channel and planning to schedule a live interview with you next after your visit.
Target Audience
When you're writing and drafting the email, then you should keep the target audience in mind.
For example, if you're writing an email to the business owner that you haven't met, then your email should be free from informalities, jokes, and frankness. However, if you're writing an email to a friend, relative, or colleague, then you should use an informal and friendly tone.
Concise
You reader may not have a lot of time to read the details in the email. Therefore, you should keep your message short and brief without omitting the key information. However, you should avoid discussing various subjects at once. It would make the email lengthy, difficult to read, understand, and take any action out of it.
While editing and proofreading the email, you should remove all the extraneous details that are irrelevant to the main topic. You should use simple and brief sentences to send your message, and it would make it easier for people to understand and make the decision.
Editing & Proofreading
A correct and well-written email shows your professionalism and due diligence. Therefore, it's important that you should recheck grammar, spelling, and proofread the document to remove all the mistakes. Don't forget to add the document in the attachment that you have mentioned in the email, double-check it.
All of these little things show your professional attitude and they're important to the readers. It's important that you should request your colleague to review it before sending it.
Etiquette
You should make sure to add chivalrous greetings in the salutation and closing in order to show your polite and amiable attitude. You should keep in mind the time and attention of the readers.
For instance, you shouldn't ask for anything when the reader is on leave unless it's an emergency.
Follow up
People receive marketing, promotional, and other emails throughout the day. Sometimes, they forget to reply to your email query. For instance, if your email recipient hasn't replied to you within 2 working days, then you should send a follow-up message with a friendly tone.
Example of Professional Email
Subject Line: Cancelation of Marketing Meeting
Hi Vanessa,
Today's morning marketing meeting has been canceled until further notice.
I apologize for informing you at the last moment. I'm sure other team members would appreciate the extra time to polish their ideas and be better prepared. We're going to reconvene our meeting next Tuesday.
Thanks,
William Jones
Senior Marketing Manager
Conclusion: How to write a professional email
After an in-depth study of how to write a professional email, we've concluded that professionally written email plays a significant role in business correspondence. If you want to learn about writing a formal email, then follow the abovementioned format and practice the suggestions.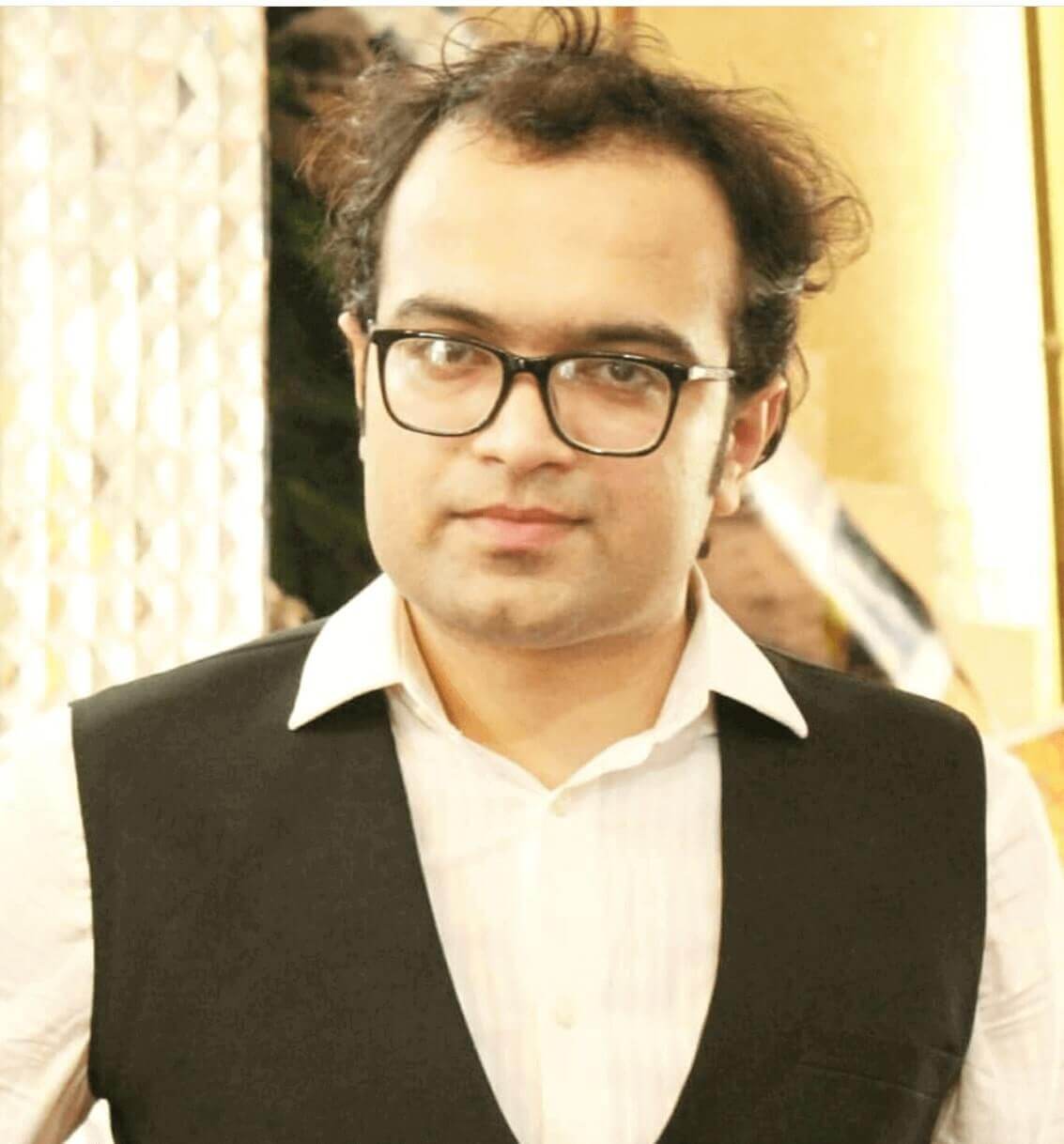 Ahsan Ali Shaw is an accomplished Business Writer, Analyst, and Public Speaker. Other than that, he's a fun loving person.