Technology has amplified the reach of many businesses and companies regardless of their sizes and category. It's no doubt digital and online marketing offers a lot of benefits to businesses and companies, but it has also got its limitations. Today, we'll discuss the advantages and disadvantages of digital marketing in detail.
What is Digital Marketing? 
Before jumping into a discussion of the advantages and disadvantages of online advertising; digital marketing is the process of promoting your business through online platforms and channels. It focuses on the marketing and promotion of your products and services by using digital devices and gadgets.
It comprises employing various digital platforms and channels for the promotion of your campaign. Additionally, the other online methods and techniques it comprises are content marketing, SEO (search engine optimization), social media marketing, and e-mail marketing by using various types of digital devices like laptops, computers, and smartphones.
Advantages of Digital Marketing 
Some of the main advantages of digital marketing are as follows;
Low Risk
If you compare the cost of online advertising with billboards, newspaper advertisements, TVs, and social media platforms; then it is much cheaper with minimum risk factors. With traditional advertising campaigns, you have to take a lot of risks of heavy without any measurable results.
Better Customer Relations
Niche-focused online marketing allows you to better comprehend the needs and wants of customers and develop a better relationship with them. When you're aware of the behavior of customers, then you can treat them accordingly. Ultimately, companies could promote brand loyalty and reputation by having good relations with customers.
Online Accessible
Online marketing makes your business accessible to a global audience and they can contact you at any time. It improves the probability of making the current customers leave reviews and feedback, and refer it to their friends and relatives.
Many customers would like to know about the location of your stores, your brand specialty, availability of products/services, opening and closing hours, and services offered. Online marketing allows your customers to develop a connection with your company.
Social Currency
An online marketing campaign allows you to develop attractive content and launch an effective content marketing campaign. The content could be in the form of articles, blogs, videos, and photos to achieve the status of social currency.
Personalized
The most important benefit of online marketing is finding the right type of audience; interacting with them in order to know what they're looking for. It is significant to know the needs and wants of your customers and develop brand loyalty. However, when they visit your store, then you can offer them better products/services relevant to their interests. The more they shop from your store, you can refine their profile and offer them more relevant products.
Measurable
The online marketing campaign offers you better campaign results and analytics. They are like how many people are interacting with your business, the people who visited your website or e-store, and the performance of your campaign.
You can easily find the results and generate reports from Google Analytics. That's why it is convenient for businesses to measure the performance of their campaign against their budget.
Fast and Speedy
The growth and performance of online marketing are highly speedy, quick, and fast; especially if you compare it with traditional marketing campaigns. Technology allows you to approach the right types of customers in a very short time.
Online Sale
The online marketing campaign has a great influence on the buying power of customers. Usually, people share information and stories about their life in the form of pictures and videos with other people, and it makes them buy things online. If your business has got a social media platform, then you're a few clicks from increasing your sales by using the right strategy.
Easy To Setup & Manage
Creating an online social media account for your business is completely free and very easy. Any non-tech person could easily create an account. They can set up and launch campaigns very easily on their phones.
Cost Effective
Cost-effectiveness is one of the top benefits of online marketing; traditional advertisement campaigns cost you a lot of money. Well-planned advertisement campaign strategy would help you to reach the right types of customers at the right time.
Brand Development
When you launch your campaign on various platforms, then directness and the personalized campaign would amplify the value of your brand. Brand development is not about the brand name or brand voice, it focuses on establishing its message in the market.
No Time Restriction
The online platforms are always open and customers can visit them at any time from anywhere. In other words, we can say that time restriction is not a problem in the online market.
Higher Engagement
Online marketing amplifies the customer engagement level, and it allows you to pay heed to your target customer market. Most importantly, online activity allows you to connect with your target customers at any time.
Global Customer Reach
The online market allows you to reach a wide range of audiences globally. Tech development is introducing new devices, and they have made it much easier for businesses to reach a wide range of global customer markets. However, SMM allows your website to trade globally.
Openness
Social media platforms allow you to maintain an open attitude with less formality, and that makes it much easier for your customers to contact you. Openness would help you to develop brand loyalty.
Disadvantages of Digital Marketing 
Out of Control
Once the backlash of negative reviews and feedback from angry customers starts, then it would jeopardize the reputation of your company. If the negative publicity goes viral and becomes memes, then things would be out of your hands.
Cost Maintenance
No doubt launching the campaign online is very cost-effective. But you have to hire a tech expert to run the campaign for you and buy the tech equipment to perform various operations. When you add up all of these costs, then it won't remain cost-effective.
Unsuitable to Your Product
It is possible that your target customer market is not active on social and other digital media platforms. In such a case, launching the campaign online would be useless because you won't find your customers online. Before launching the campaign, it is significant that you should know your target customer market and then go online.
Not Deemed Seriously
If you're running the marketing campaign with a non-professional approach, then your target customers won't take it seriously. It would put all of your investments at risk. As they say, the first impression is the last impression, and you should be very careful in making the first impression good.
Privacy & Security Issues
With the growth of online businesses, privacy and security issues have become the main concern of many online users. You have to make sure that your platform is extra secure so that people would feel safe while sharing their information on your platform.
Time Consuming
One of the main disadvantages of online marketing is that it is highly time-consuming. Unorganized pages and strategies would take a lot of time for your customers. It results in the form of a negative reputation for your platform.
Depending on Technology
It doesn't matter how effective and effective your e-commerce is, but it is highly dependent on the connectivity of the internet and other tech devices. Without internet and tech devices, you won't be able to reach your target customer's market, have no sales, and have no profitability.
Training & Skill Required
In order to run and launch the online marketing campaign effectively, you should have a proper tech background. Without efficient tech training and skill development, you can't run the campaign efficiently. If you do somehow manage to run the campaign, then it won't be cost-efficient.
Global Competitors
When you start an online business or online campaign, then you have to face competition from the world's leading giant companies. They are highly efficient in running and managing their marketing campaign. It would be highly difficult for you to earn the customer market share from them.
Negative Reviews & Feedback
The negative feedback of your customers is visible to your new potential customers. It would make them hesitant to trust your company and buy from it. You have to work extra hard to maintain the reputation of customers.
Conclusion: Advantages and Disadvantages of Digital Marketing 
After an in-depth study of the advantages and disadvantages of digital marketing; we have realized that an online marketing campaign offers a lot of benefits to your business. If you plan to run a campaign for your business, then you should keep in mind that it should be relevant to your business.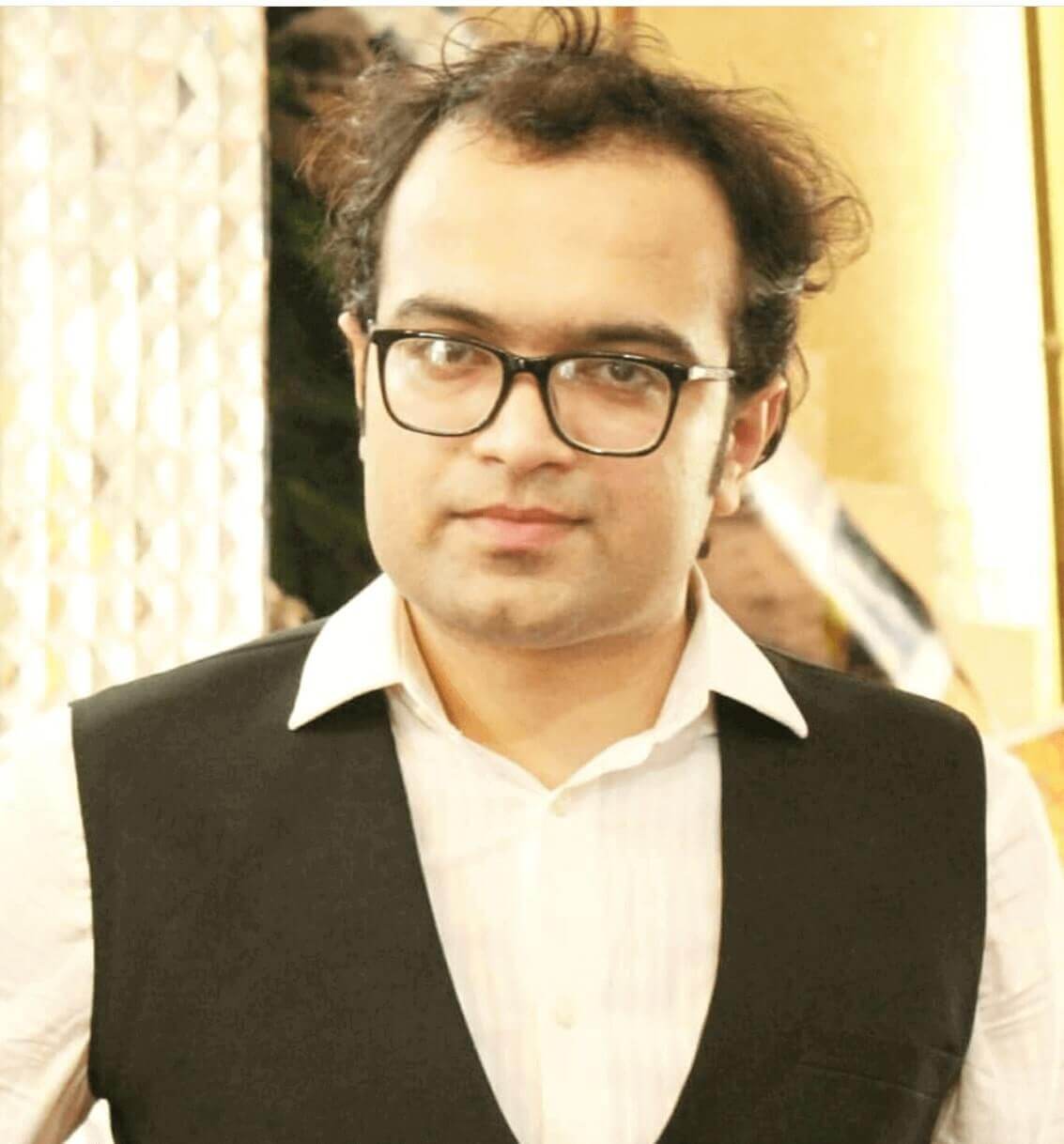 Ahsan Ali Shaw is an accomplished Business Writer, Analyst, and Public Speaker. Other than that, he's a fun loving person.